After our Texas adventures, we were ready to start the 2 day drive to New Orleans. Big Brother Diego was flying in for a visit to the city and to "Do Disney" with his little brothers once we got to Florida.
We weren't sure what to expect once we left Texas as we had never been to this part of the country before. Things got pretty interesting when we started driving miles and MILES over swamps…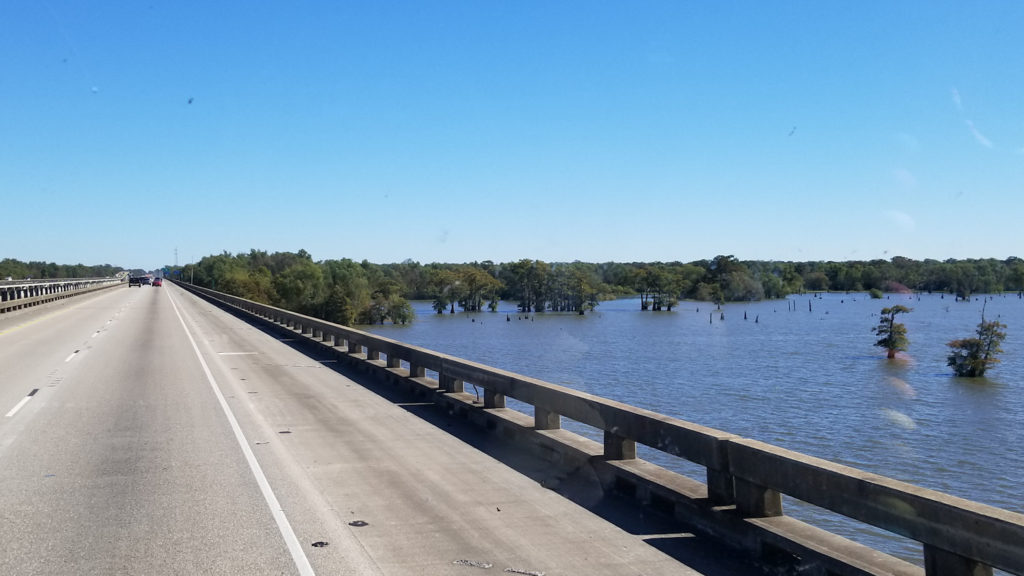 Wow. We were definitely in the swamp. New Orleans is HOT. And sticky. And has fire ants. I know first hand because I happened to step on some, and they crawled all over my leg. OUCH! A WEEK later I was still itching. Nasty things.
Anyway, back to the hot and sticky. And wet. It pretty much rained the whole time we were there. This is what happens when you get a good 30 minute downpour at the New Orleans KOA.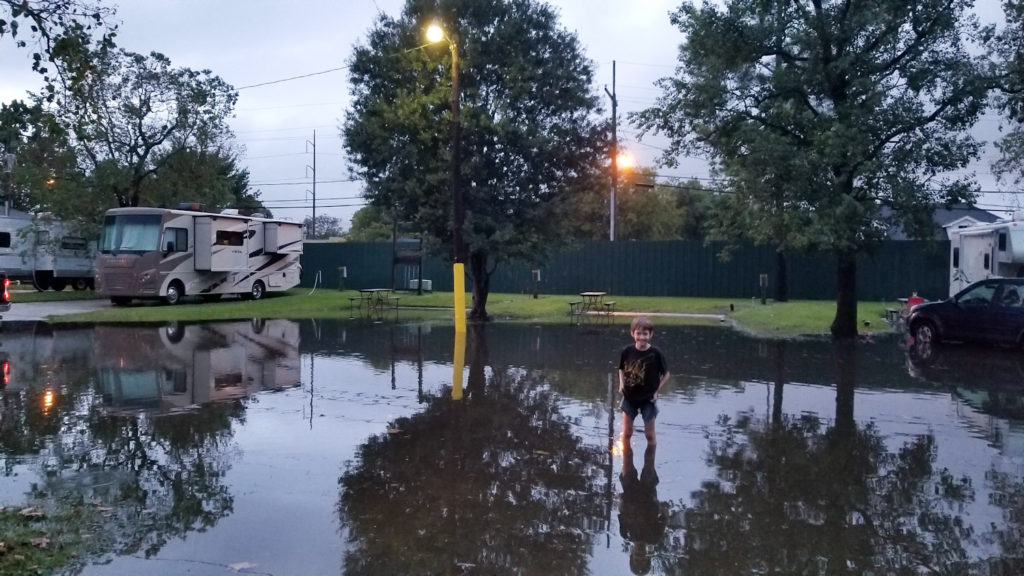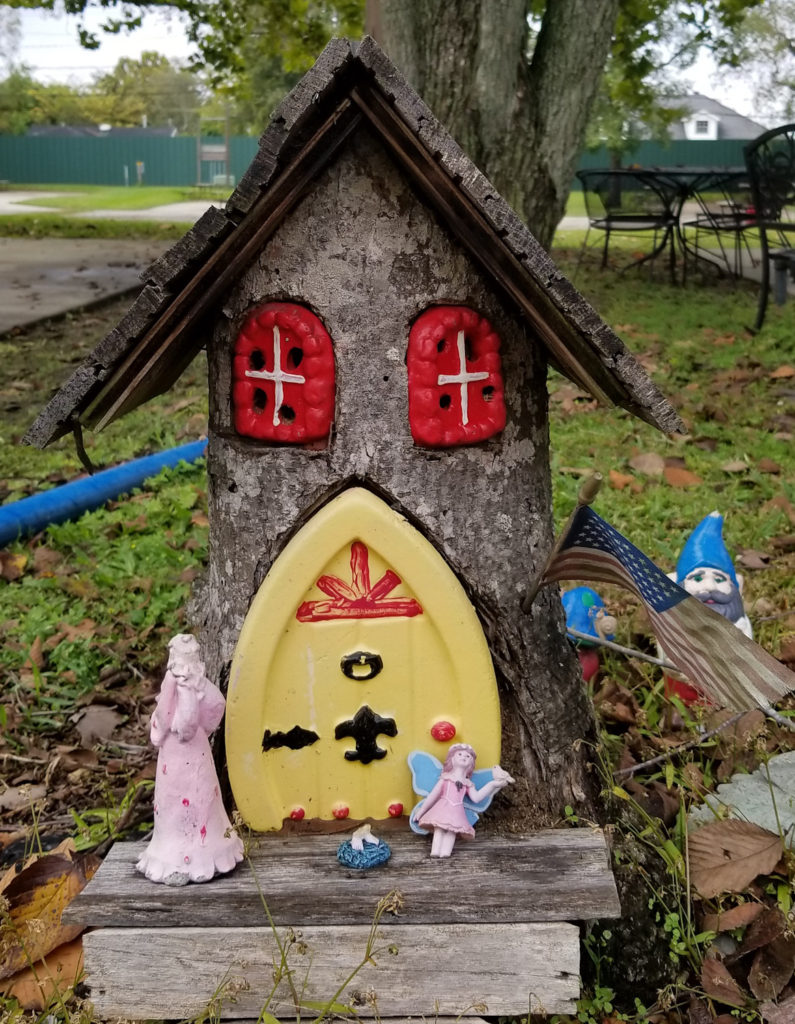 Luckily our site was on higher ground. Diego arrived safely, and our first venture into "The Big Easy" was Cafe Du Monde for Beignets.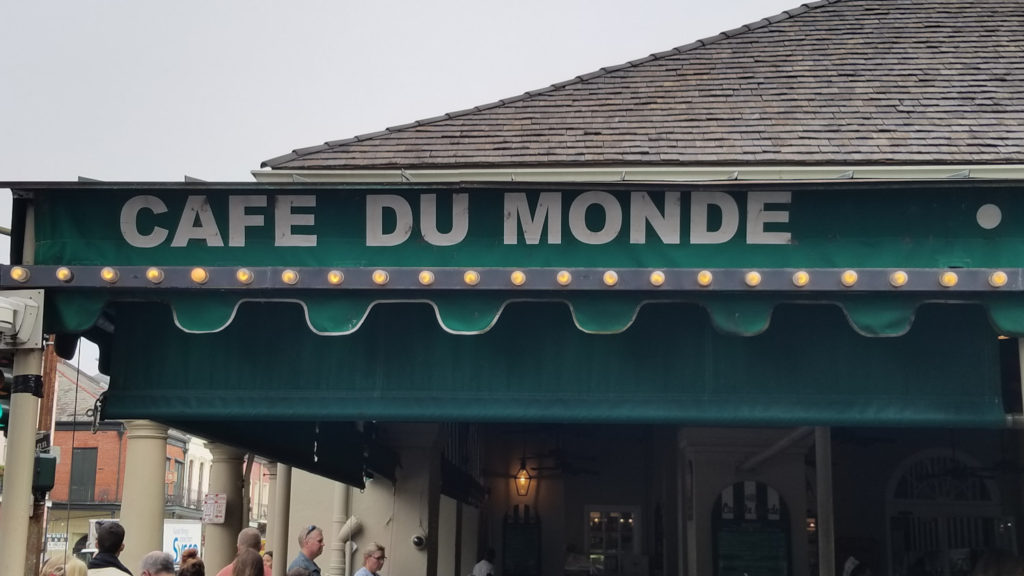 Not much drinking/partying for us on Bourbon St, so this was just perfect. And we totally beat the crowds and sat right down to this…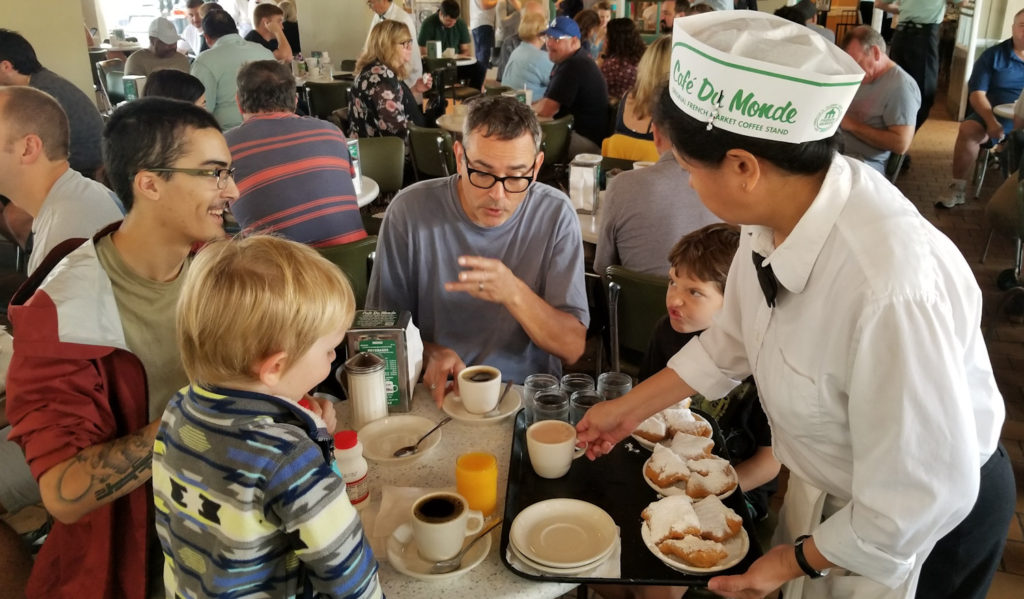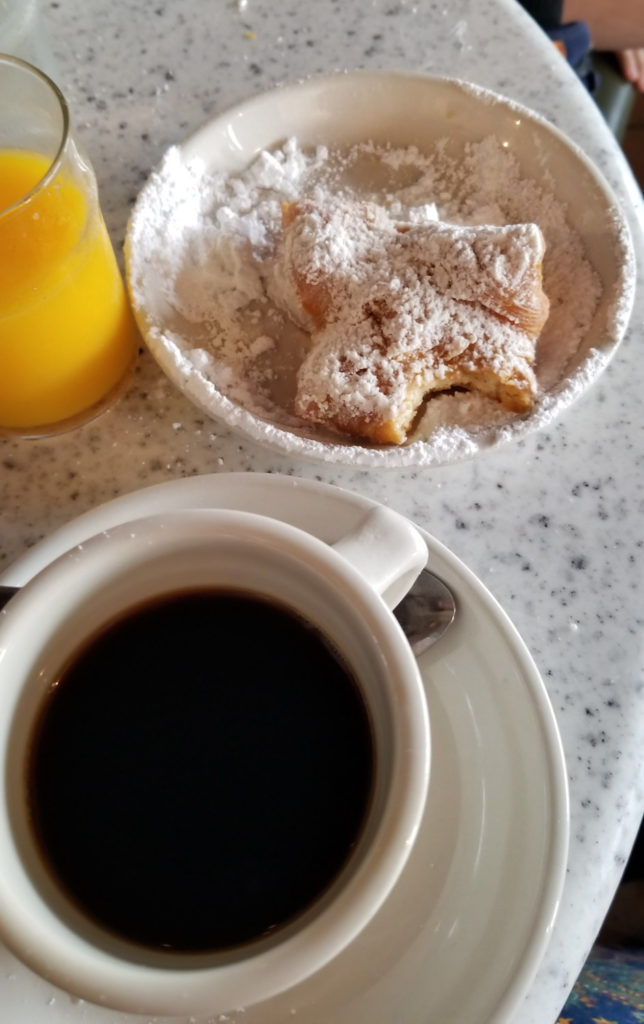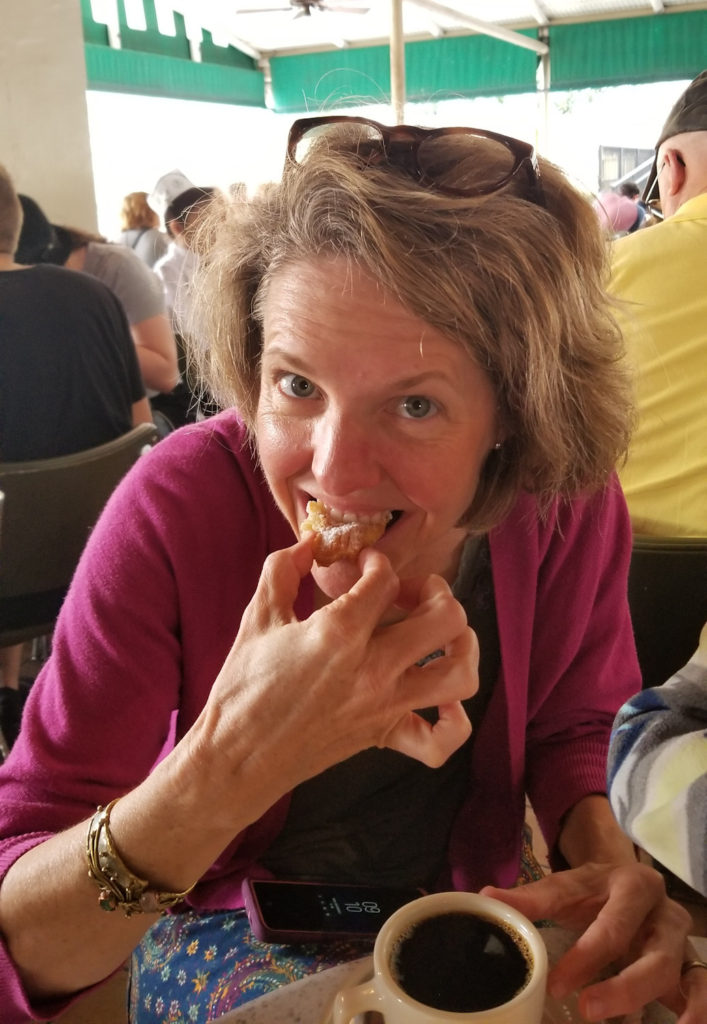 We walked around the French Quarter …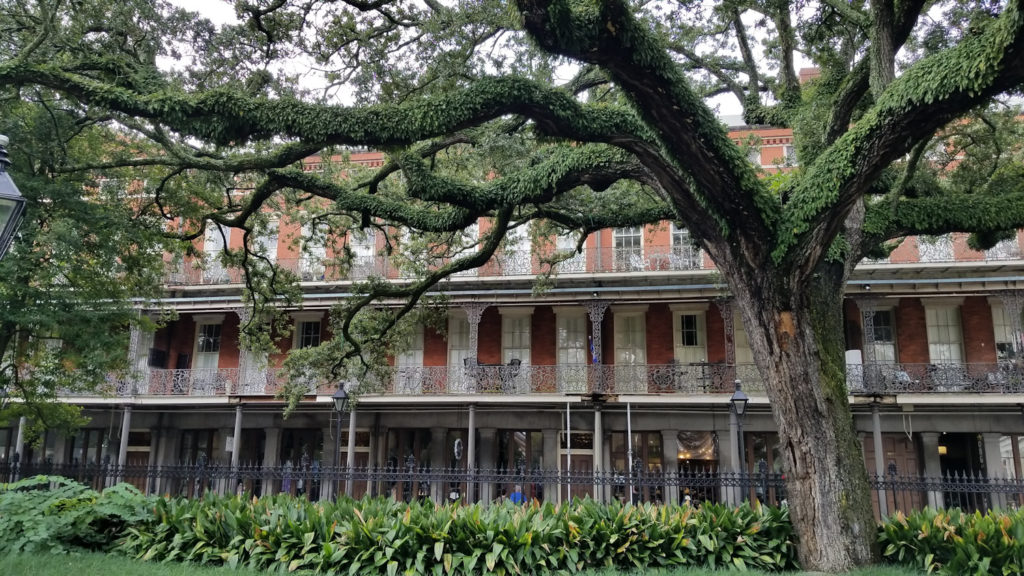 And this is what happens when you try to get all your boys together for a nice picture, and no one wants their picture taken and they're trying to do it for you but still…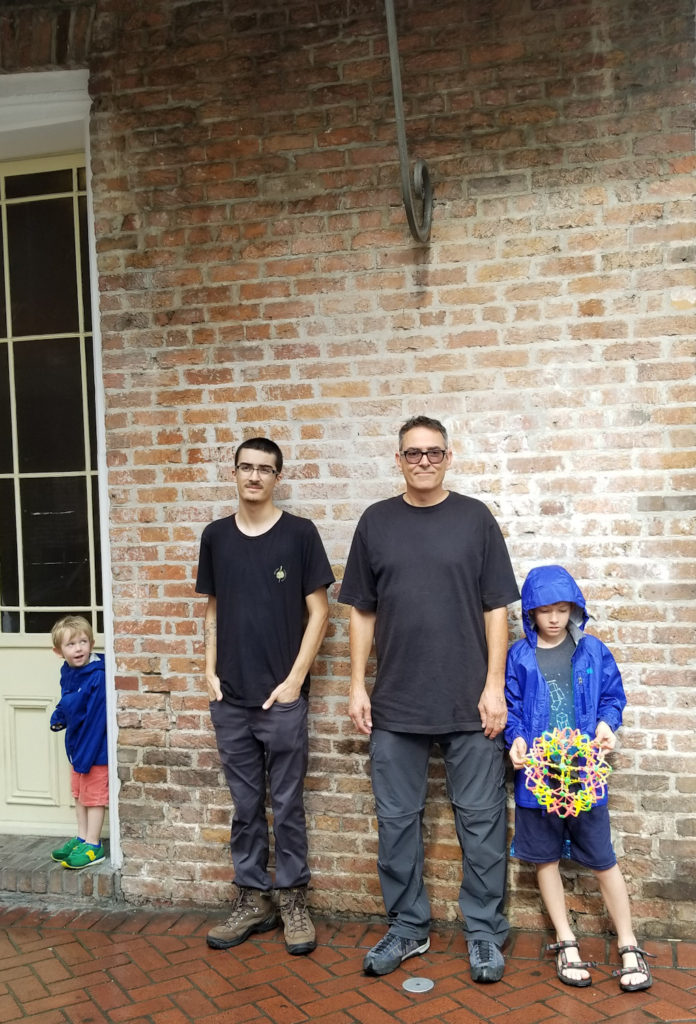 So what do you do when you're in New Orleans with a little one and it's raining? You go to the Audibon Insectarium! "OhhhKay… we'll go to the bug museum", we thought. But it wound up being really awesome- for everyone!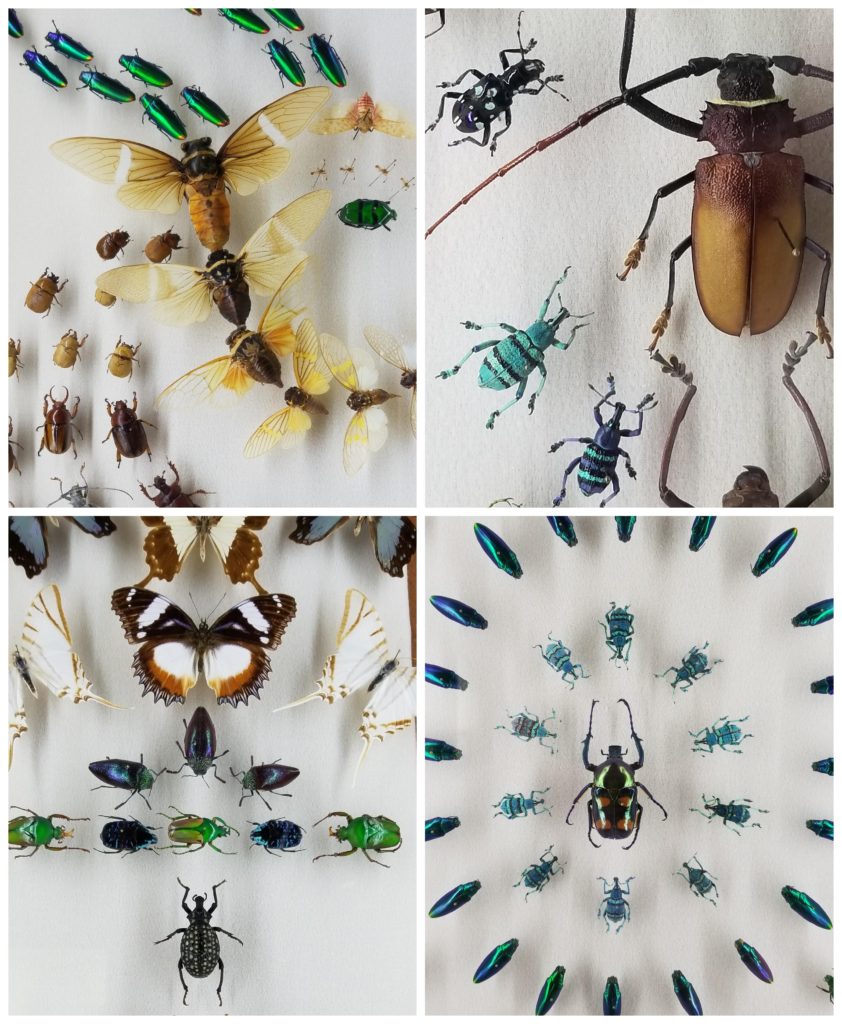 They had fantastic exhibits for the kids including a butterfly garden and an insect kitchen where you could try some "culinary delights"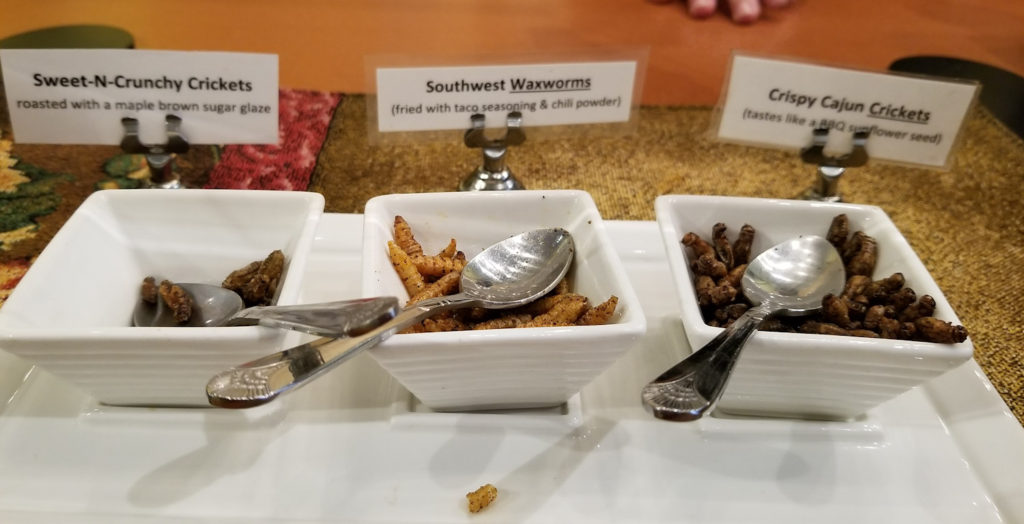 Forest ate a handful of these…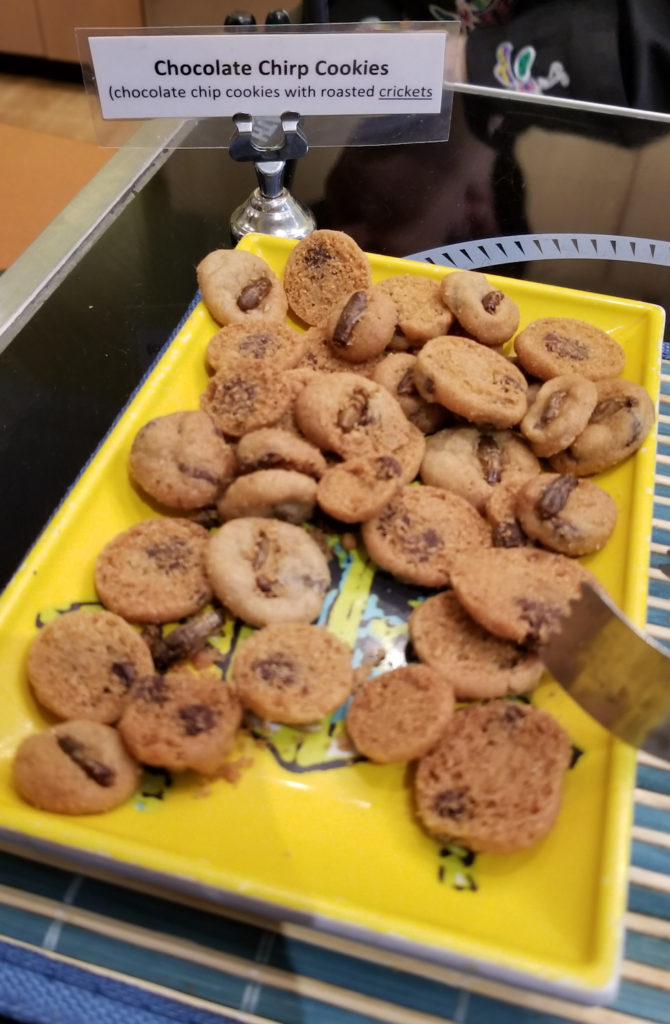 Now if you know me you know I absolutely HATE cockroaches. Mice? Rats? Spiders? No problem. But cockroaches? I am on the ceiling. I can't get off the floor fast enough. I will scream. But… I thought this was kind of the best, and showed me that the Audibon Society has a pretty good sense of humor when it comes to these rotten buggers. For those that hate them, or gross out easily, you may want to skip this part.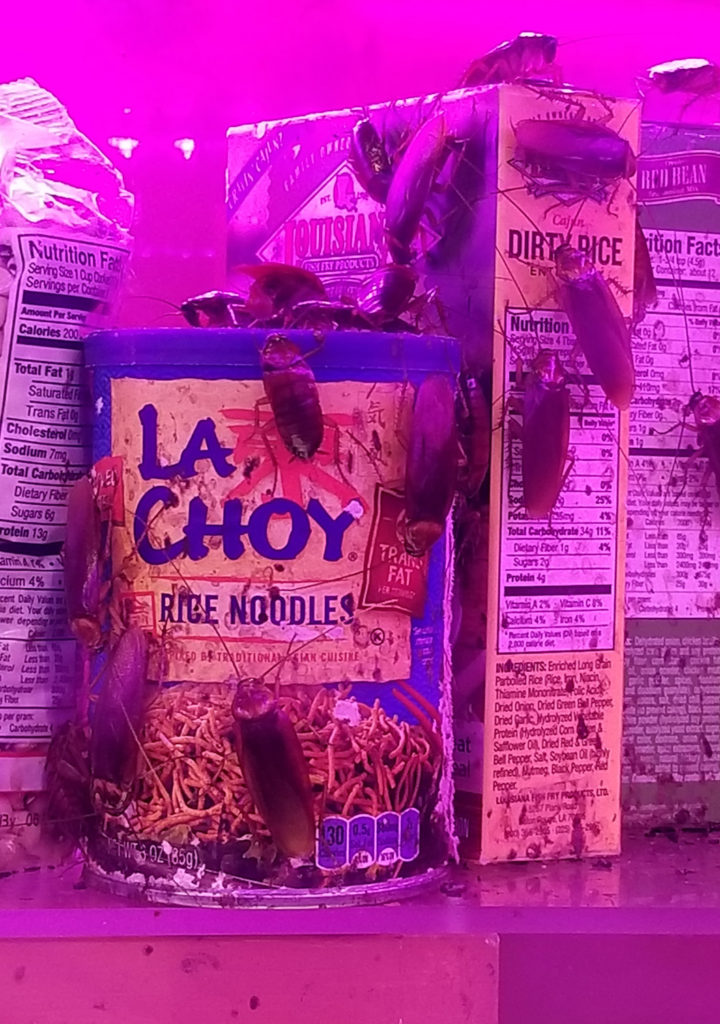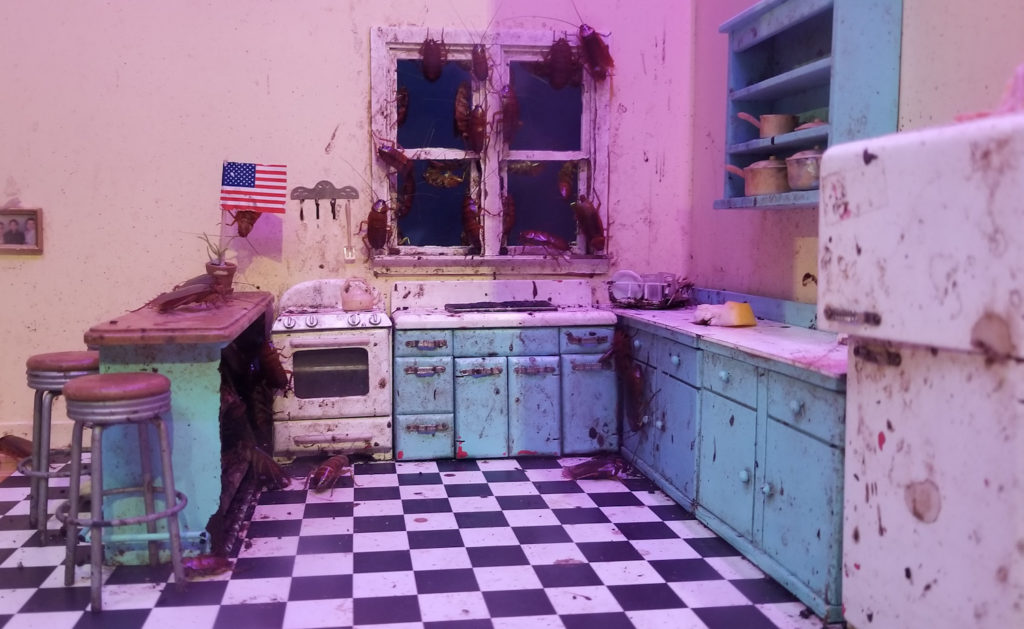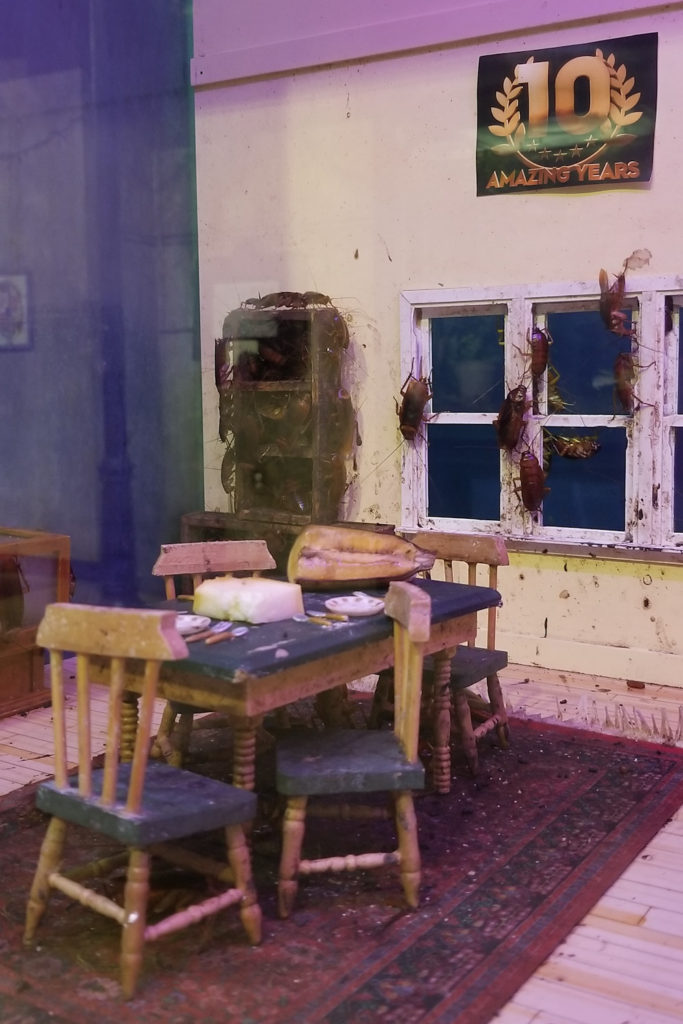 The other museum we visited was the WWII museum, which was quite impressive.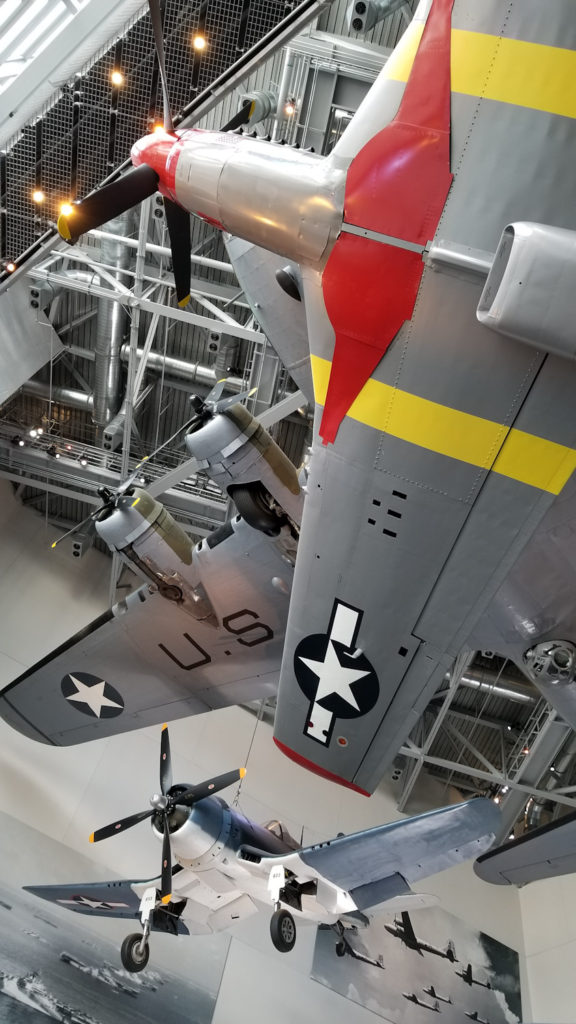 Forest was unable to go to a lot of the exhibits that Alan and the older boys went to, but he definitely had a fun time riveting, and doing his part for the war effort…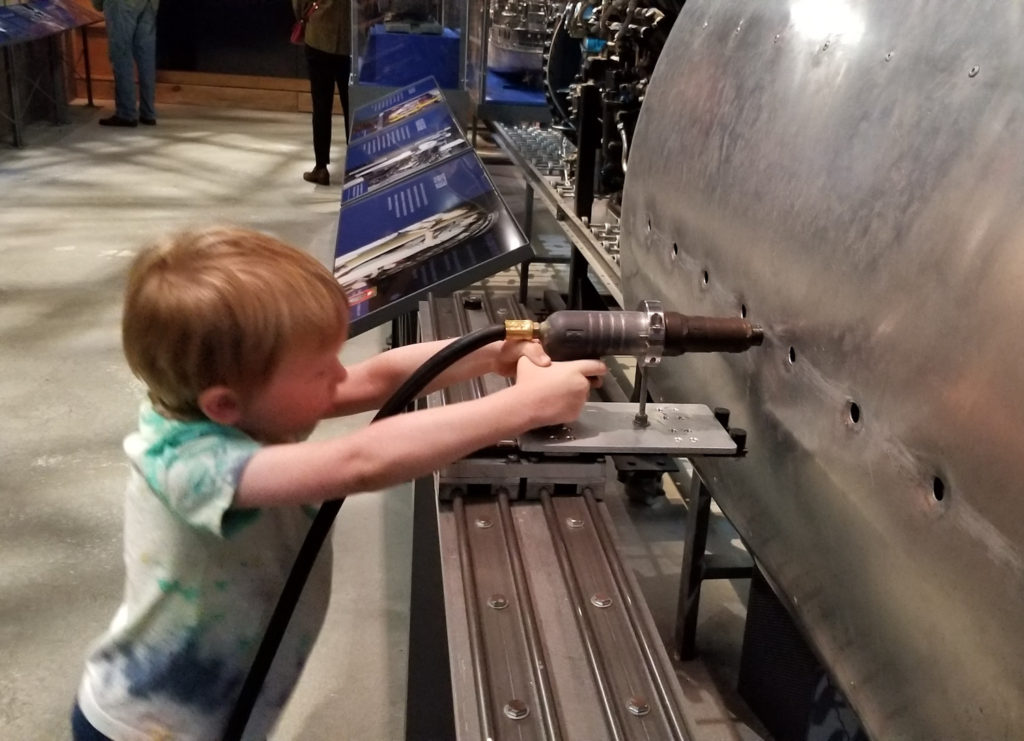 And on our trip to New Orleans, Diego learned to DRIVE!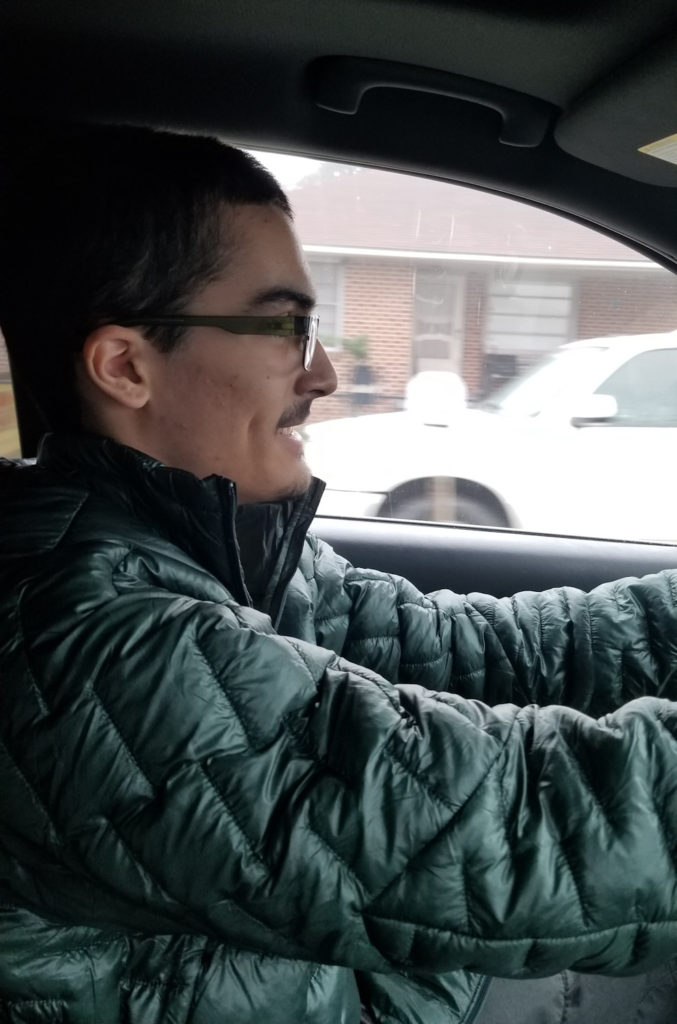 Now I almost forgot. As soon as big brother came to town, so did the beginning of RV style tactictal nerf warfare. First phase, weapon modifications.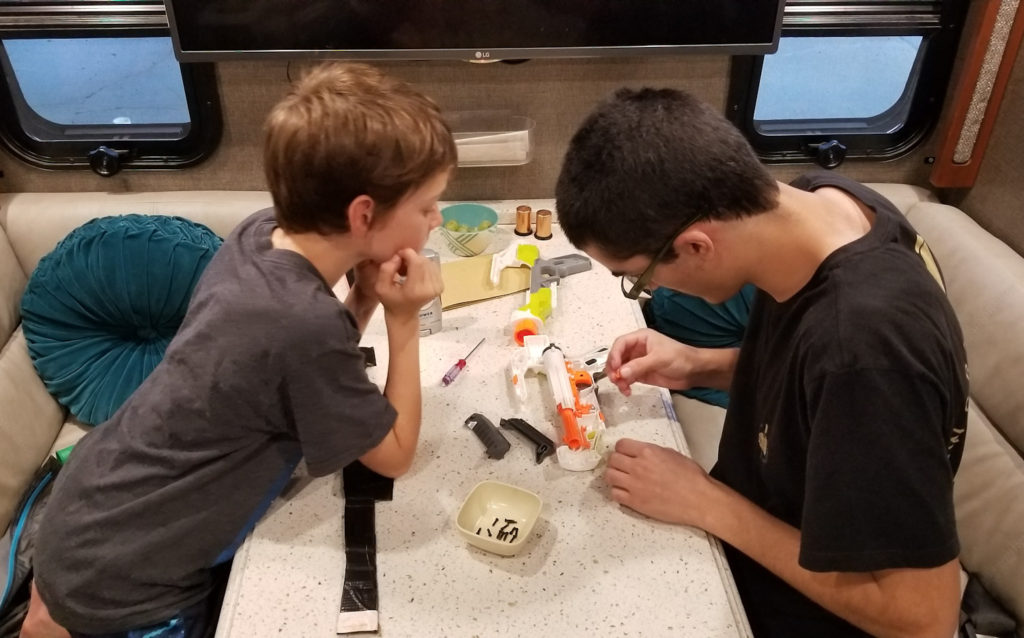 And then, FULL ON warfare. Let me remind you, we live in a 35′ bread box. And our bedroom was off limits. We had to keep a modicum of sanity.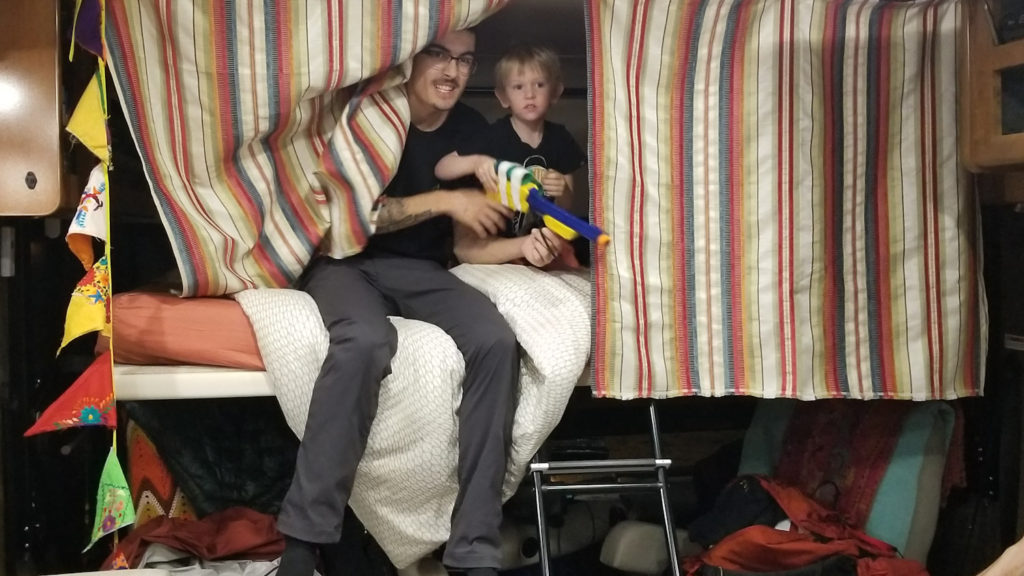 So that summed up our brief stay in New Orleans… complete with Po Boys (no picture taken) and Beignets.
From there we had a three state day ( Missippi, Alabama, and Florida) to get to Orlando for the Disney portion of our trip.
We wanted to get there before Thanksgiving as we heard it would be less crowded. We purchased our four day park hopper passes, and were rested and ready to go.
DAY 1- Typhoon Lagoon
Being hot and sticky as Florida is, we decided to hit the water park first. It was a Friday, and it was perfect! No crowds, chill, minimal lines and the kids had a blast. I have ZERO pictures because well, we were all swimming and wet.

DAY 2 – The Magic Kingdom
Day 2 and we're still excited, but wow. There are crowds. Why are there so many people? Well first, it's Disney. Second… it's Veterans day weekend. HOLIDAY weekend. We totally blew it. Oh, and then there's the myth of the "Fast Pass". As it turns out, it's all online now and you can reserve a spot on a ride up to 30 DAYS in advance. THIRTY DAYS people. So there were no fast passes available. Unless you want to ride the carousel. Big whoop.
Do I sound a little cranky? Ok, maybe a little. I dislike lines. And heat. And crowds in the heat.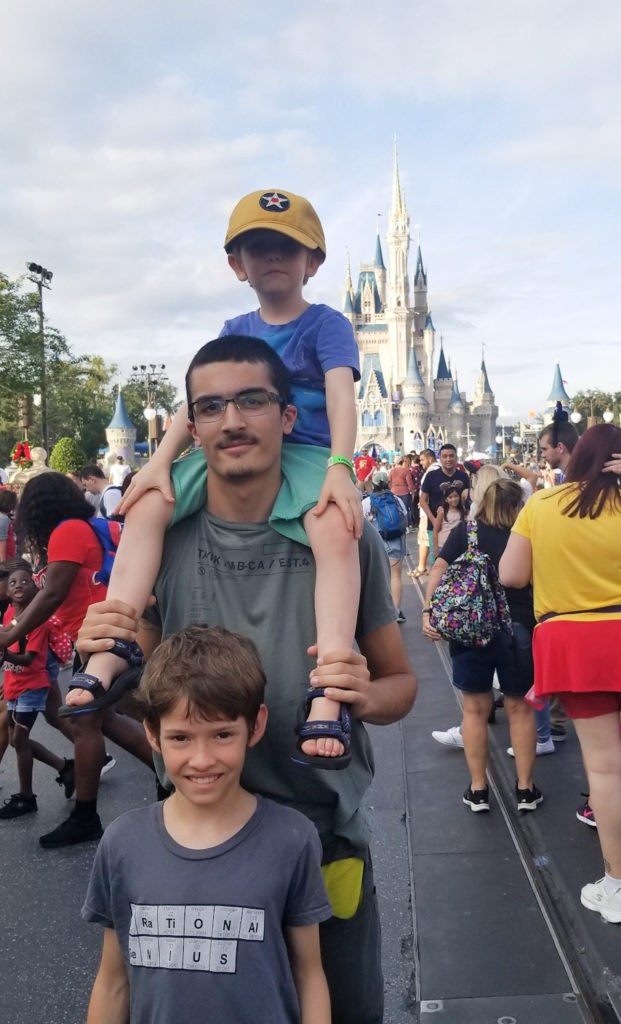 The line situation was really insane. Alan and Harlan split off to do space mountain (80 minutes) while Diego and I took Forest to to ride the rockets above tomorrow land, or whatever they call it.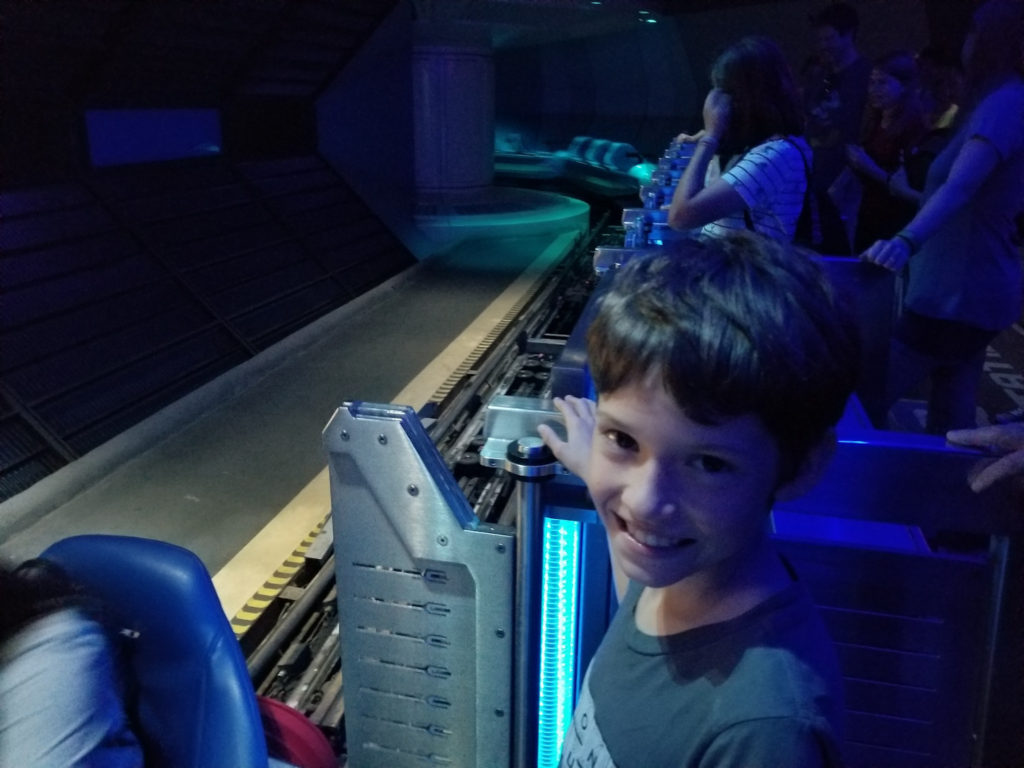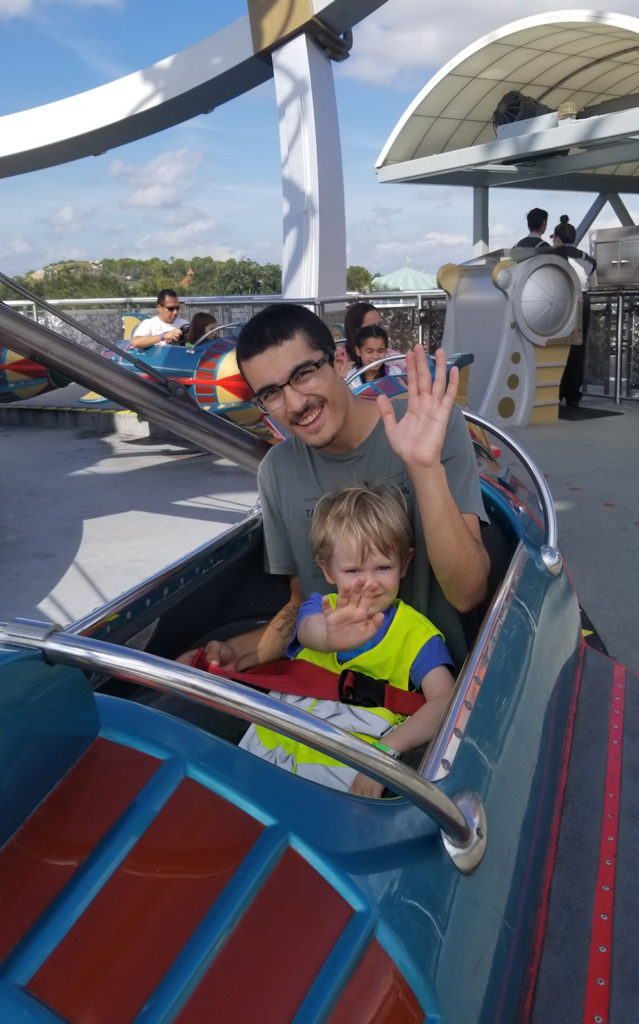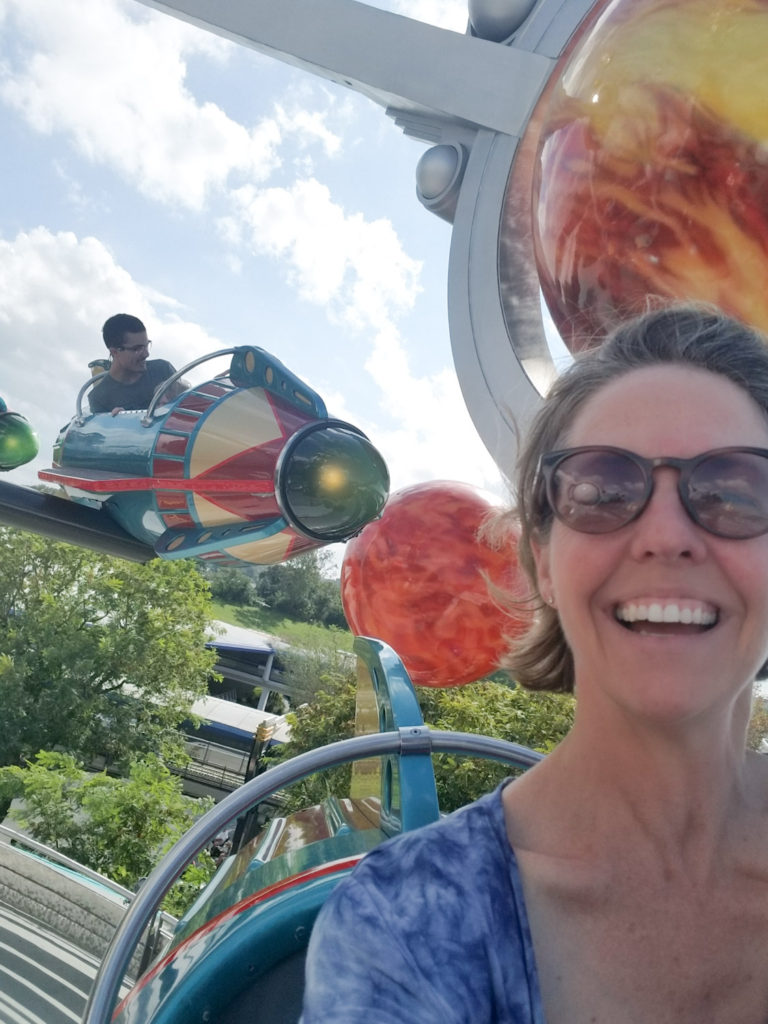 And of course, nothing says Disney like a good old fashioned shotgun shooting gallery.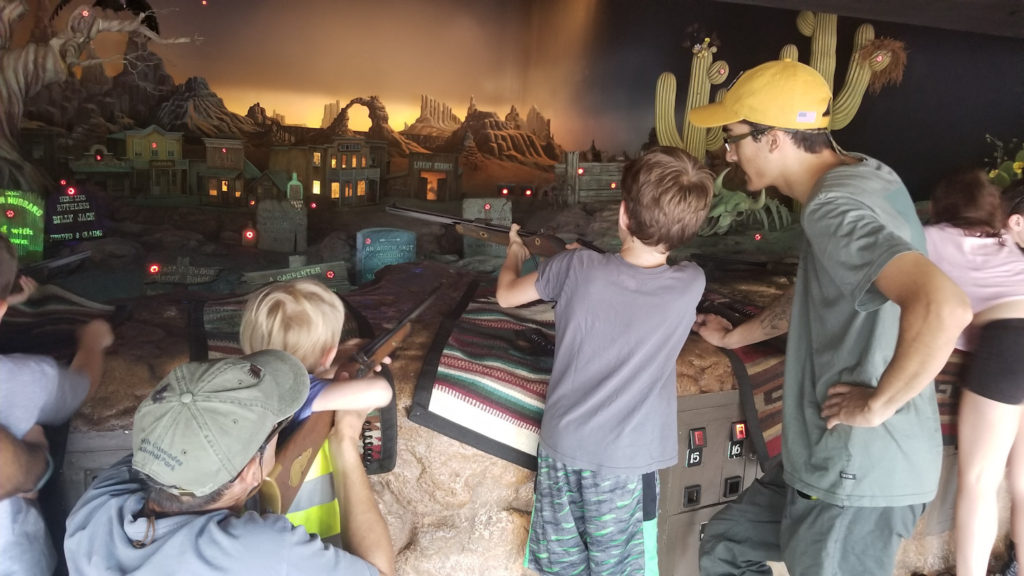 So Alan's childhood favorite ride was Pirates of the Caribbean, which was our first stop. It's a fun ride, but for a 3 year old, it's a little confusing. "Mom, why are they shooting each other? What are they doing?" Nothing says family fun like drinking and pillaging.
My Childhood favorite was It's a Small World. Maybe not all the boys' favorite cup of tea, but I made them do it anyway.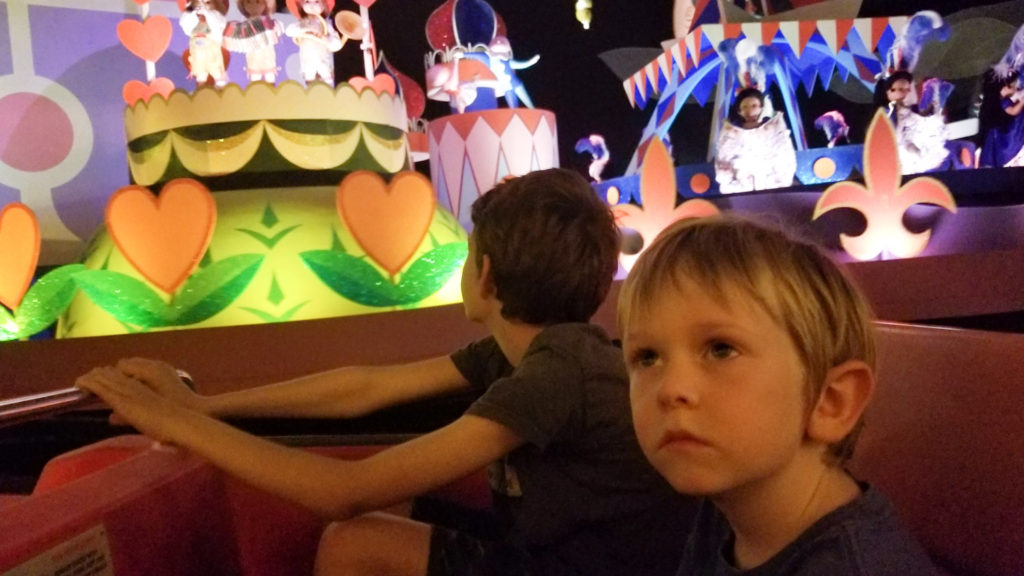 That night, we decided to hit the local "Orange World" near our campground, because, well, It's ORANGE WORLD!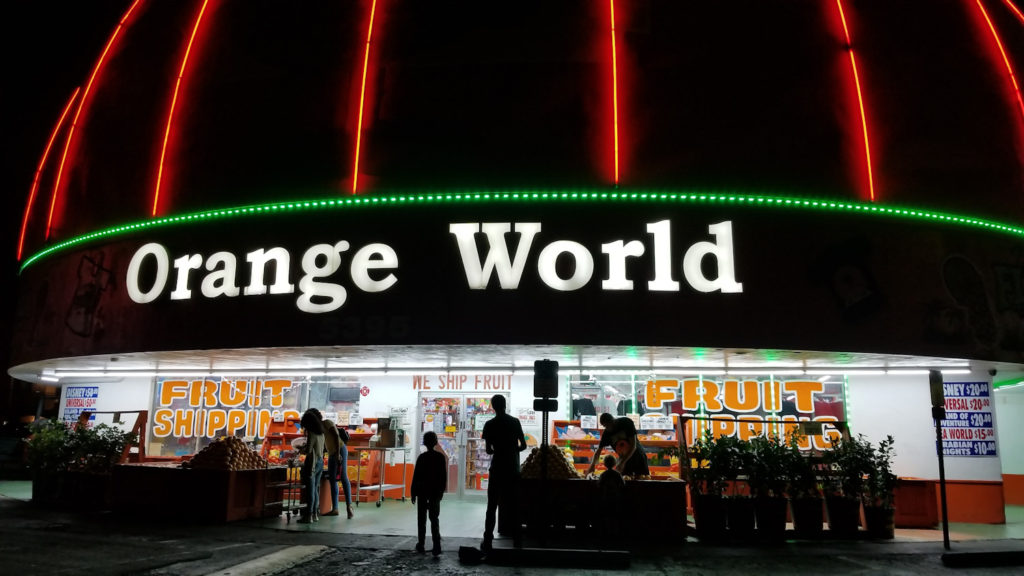 Diego and I were really excited. It IS Orange World after all. I was hoping to find one of those plastic beverage containers that looks like an orange, with a straw coming out of the top- kinda like the one I got in '74 when I was here with my grandparents. Maybe my expectations were a tad off.
Turns out, pretty much the only Orange thing they sell are the oranges out front. (they weren't that great) but they DO ship. BUT, if you're not in the market for oranges you can get things like this: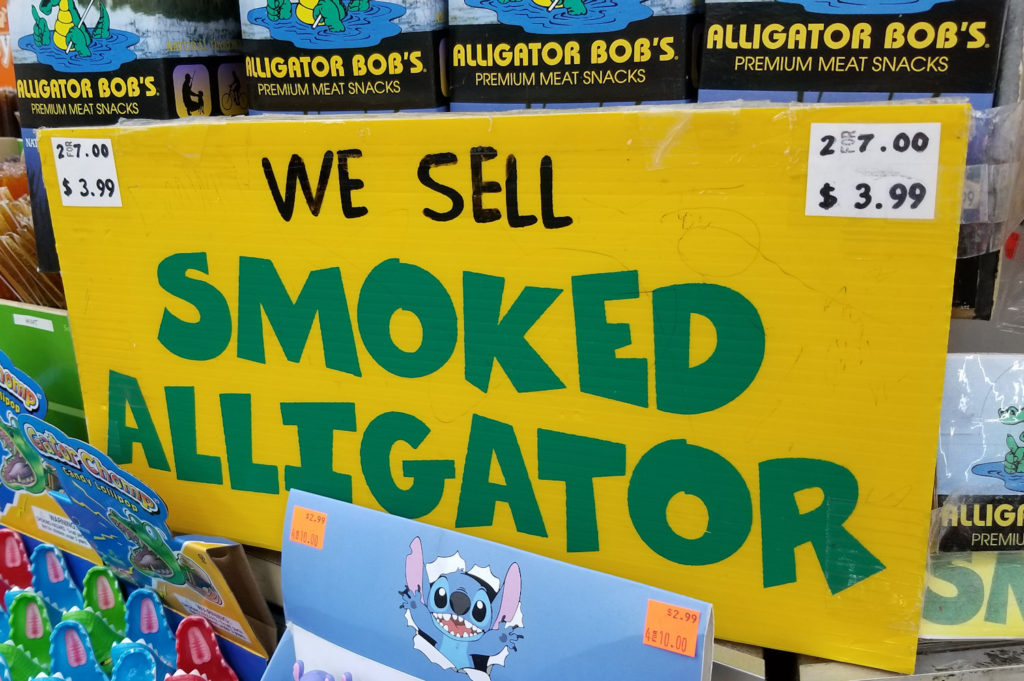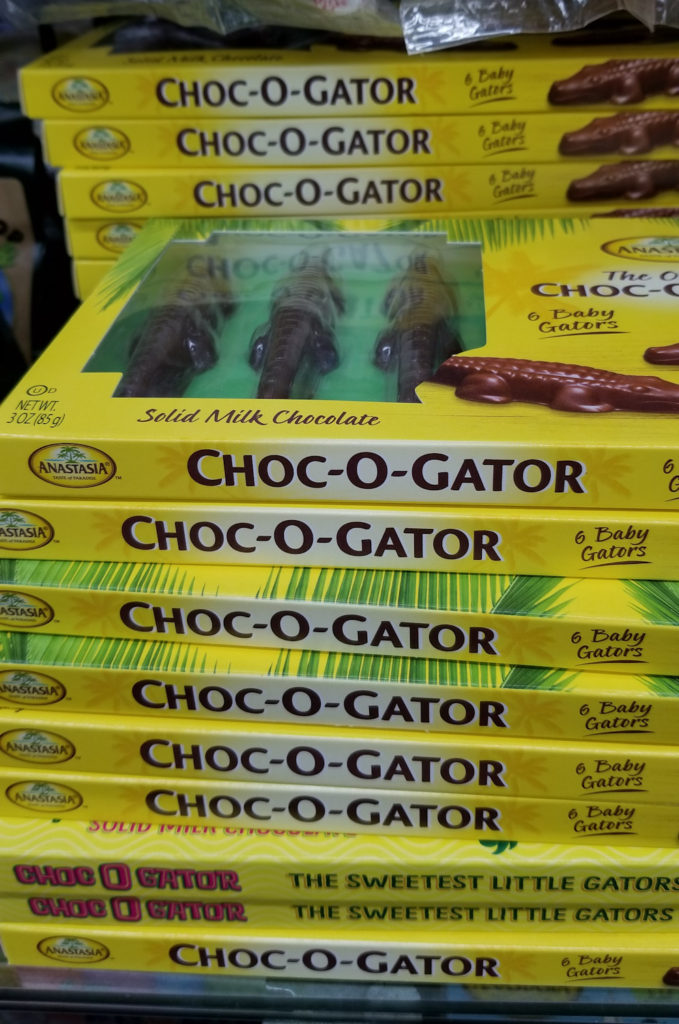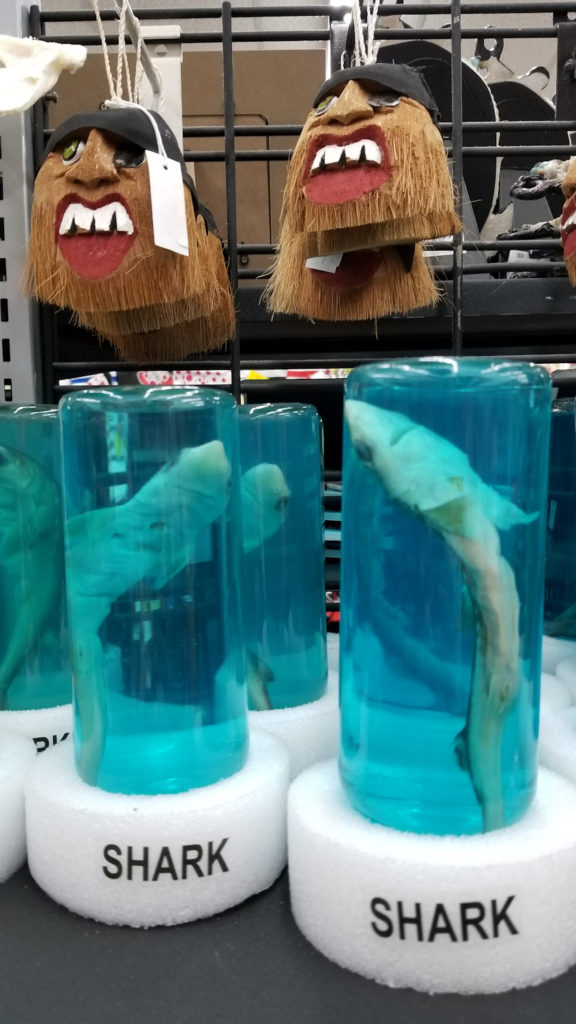 All this after our dinner at Samurai Buffet. I will NOT share the pictures of that horror.
Day 3- Epcot Center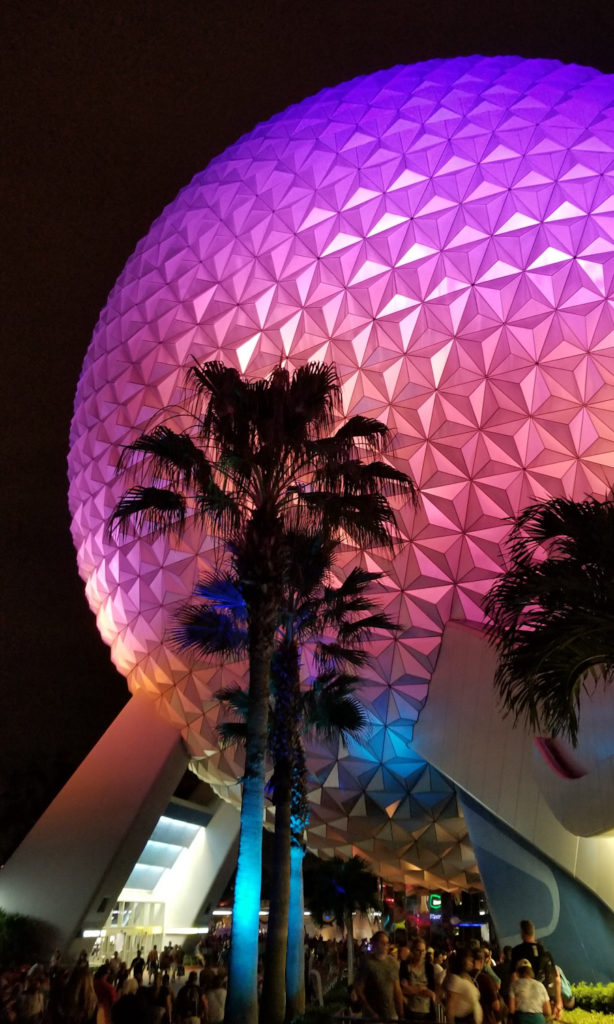 Epcot! I had high hopes for this park. I was told it's kind of like the park that Disney forgot… a little outdated and less popular, (hopefully less crowds) so that was a personal win for me. It was also the last weekend of the international food festival, so we were intrigued.
The food festival was really great! You walk around the World Showcase loop and hit country exhibits from all over the world! Everyone got to eat what they wanted, Greek, African, German, Indian…and the food was quite good. Especially the ice cold beer in Germany, and Italian Ices in Italy.
We met up with our local friends the Hartmans, who hooked us up with their fast passes. We got ZERO pictures of all of us together, but a big shout out to Lucy for sharing her Ears with us!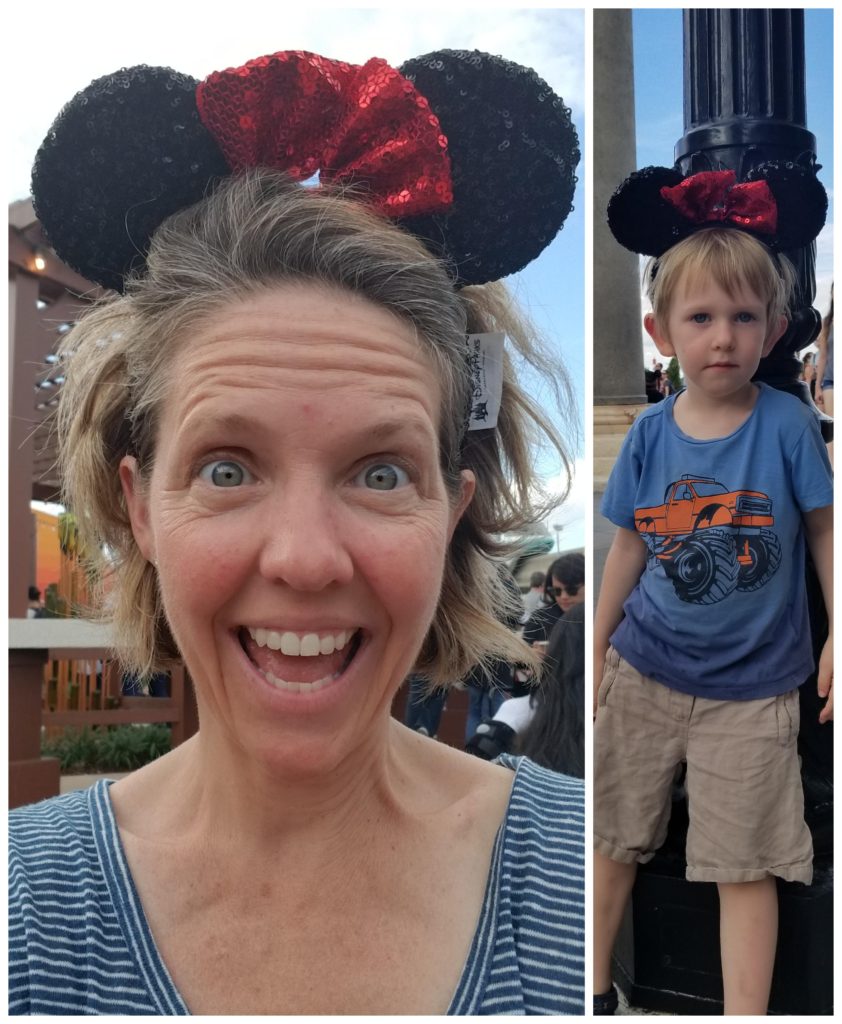 We did the Nemo Ride…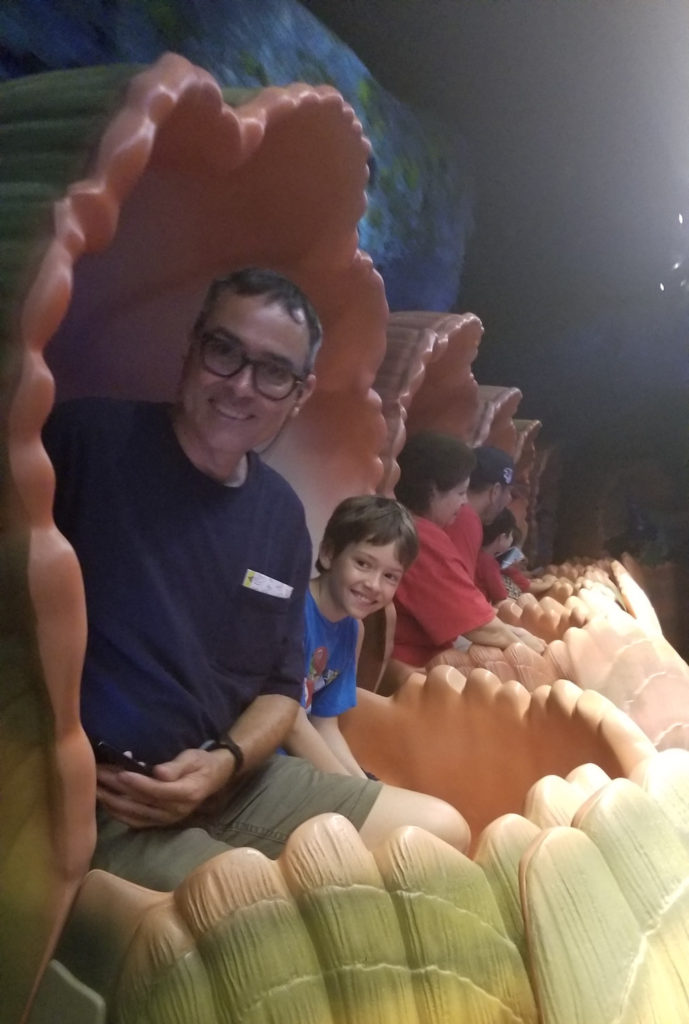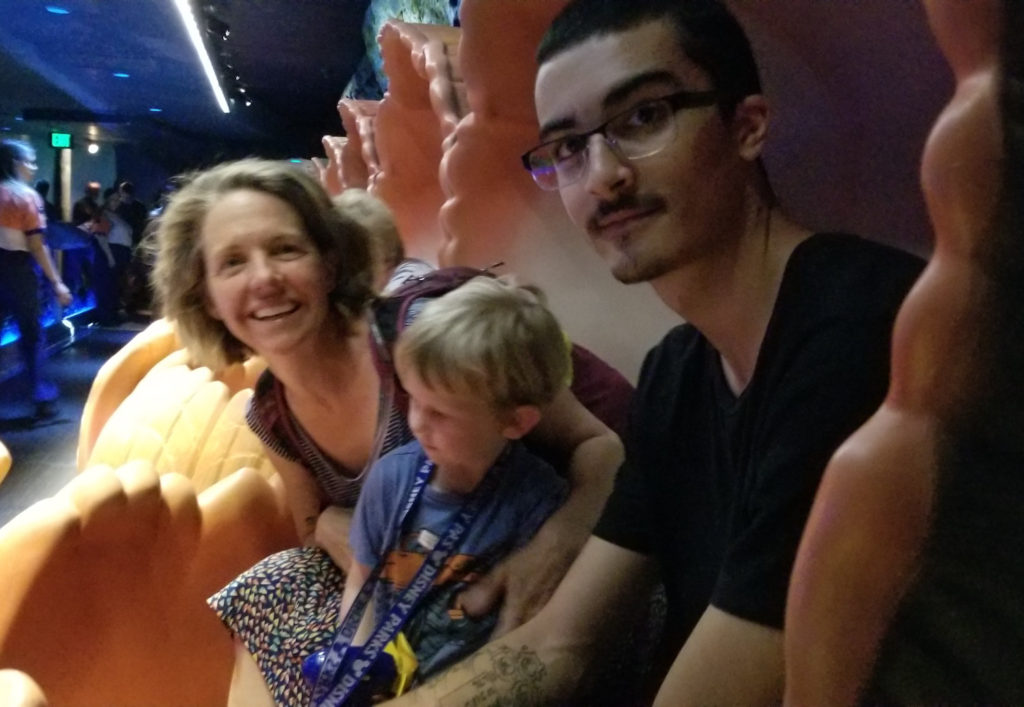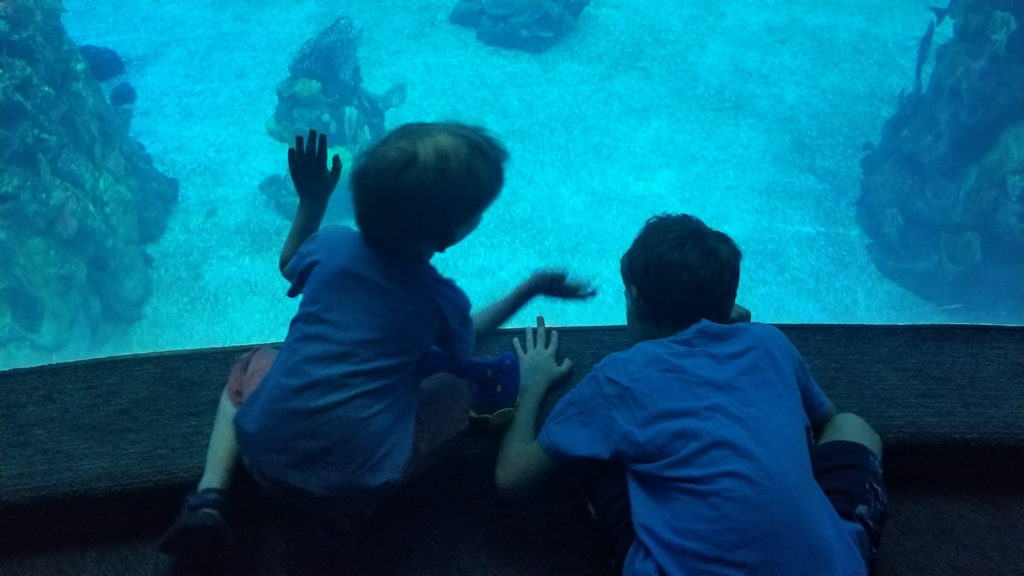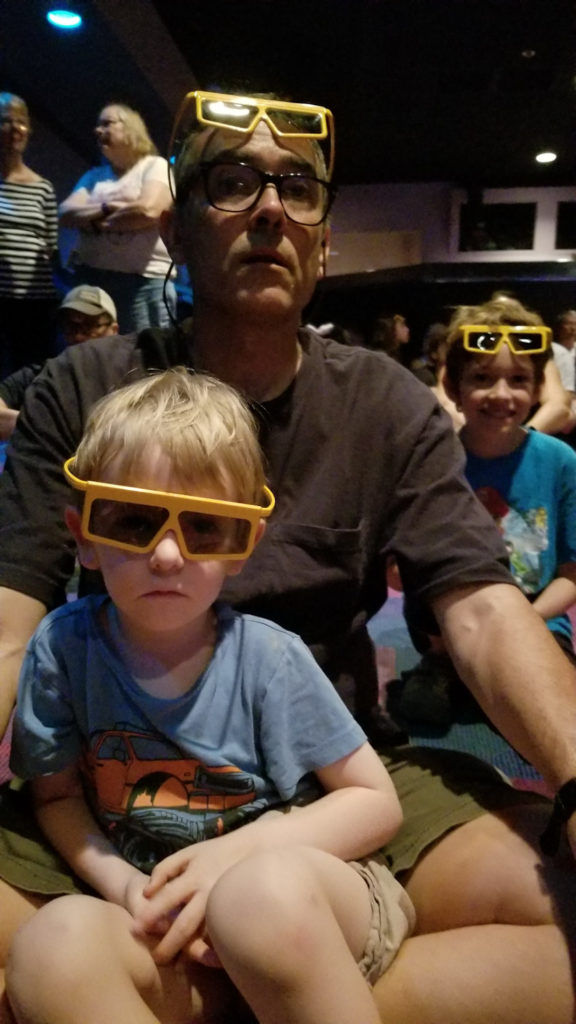 Test Track was the ride that ALL the boys wanted to ride but no one was willing to wait 2+ hours to do it..
Day 4 – The Animal Kingdom
"I don't know if I can do another day of this…" – Alan Bell
Well, Diego decided he couldn't do it, so he stayed home for our FOURTH day of Disney in a row. Smart kid. (We now know 4 days of Disney in a row is INSANE. Most folks break up the visit over a week's time.)
Our local friends Abby and Georg cheered us on the day before and told us the Animal Kingdom was their favorite, giving us a pep talk for our fourth and final day. We needed it. It was HOT and well, we were exhausted.
Luckily, the animal kingdom was really green and pleasant, and the tree of life in the middle was absolutely spectacular.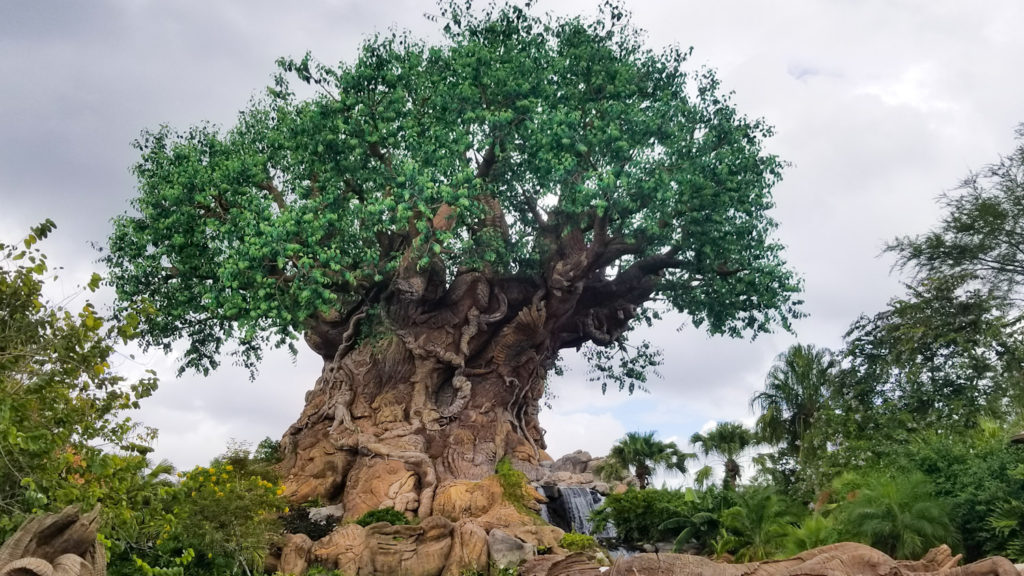 This thing is enormous, and once you get closer, you can see all the different animals carved into it from all sides. I thought it was absolutely magical.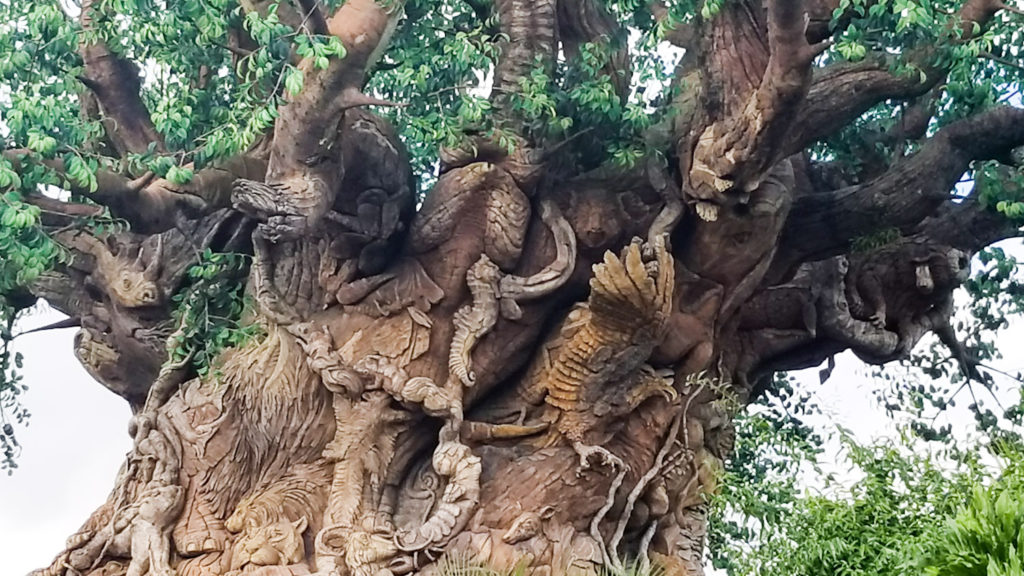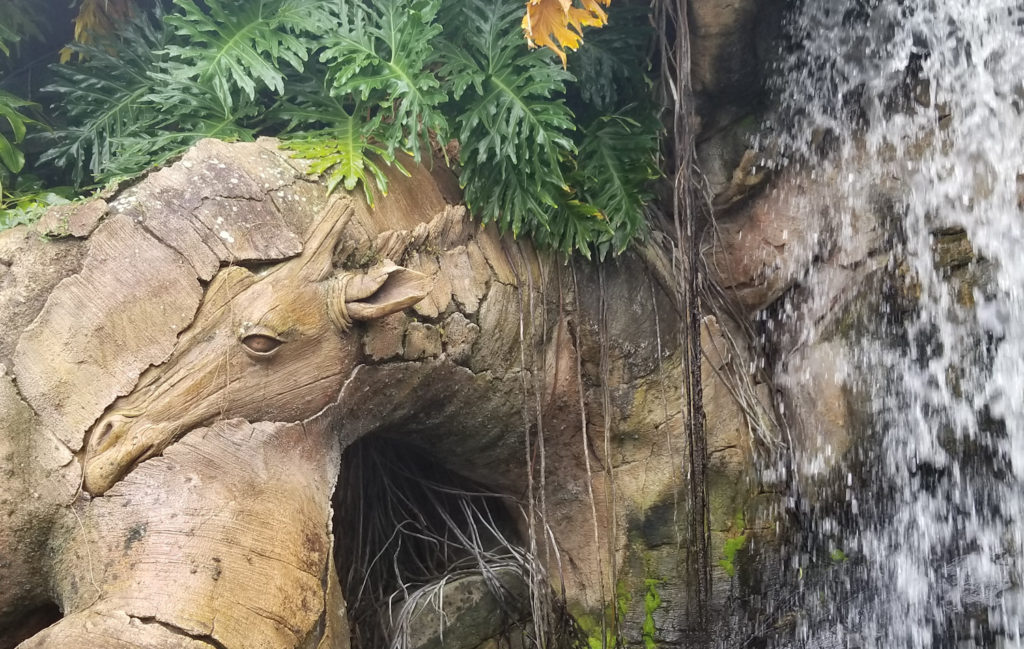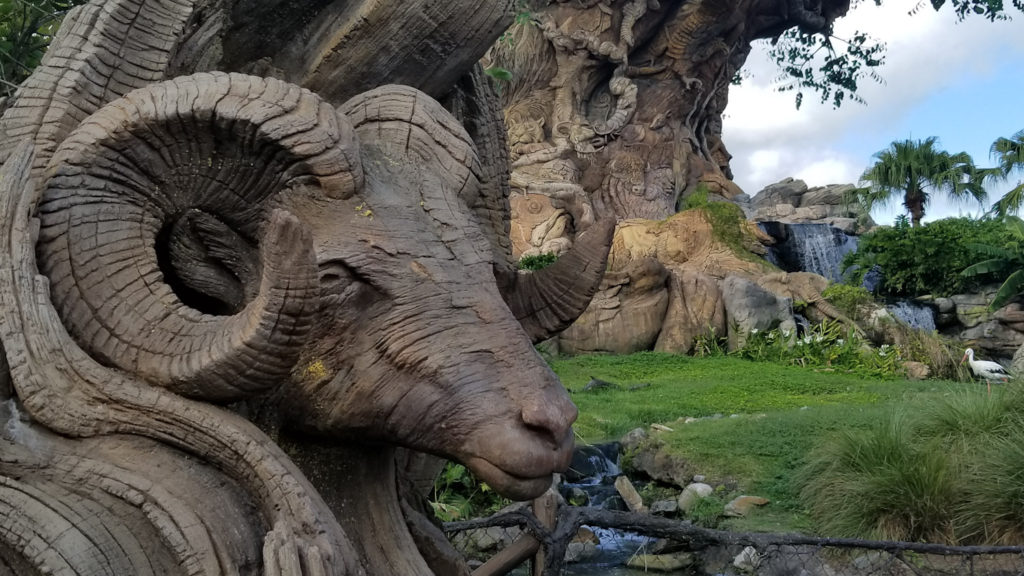 We did the safari, and although the line was long, it moved quickly, and was a really great way to see the animals.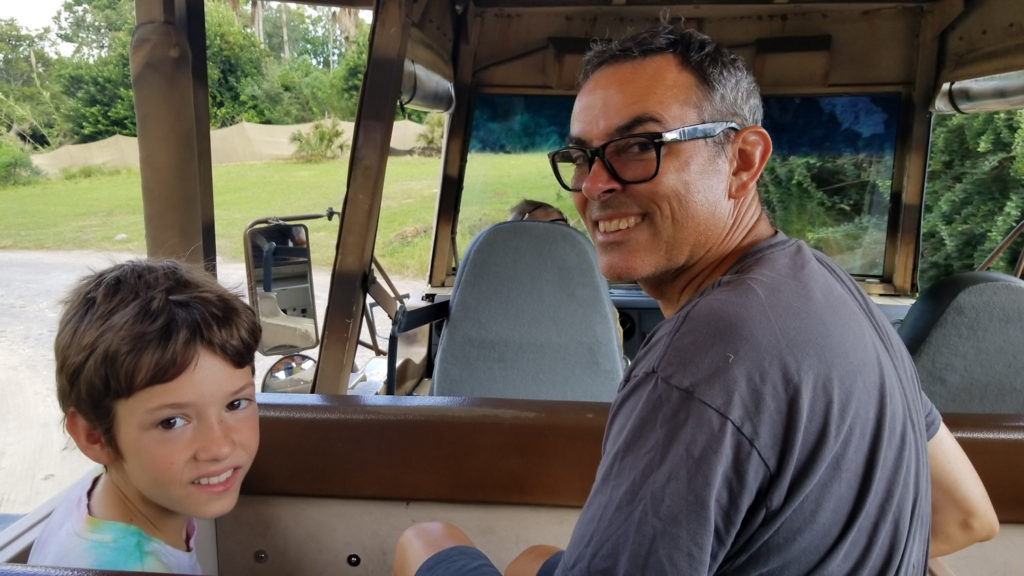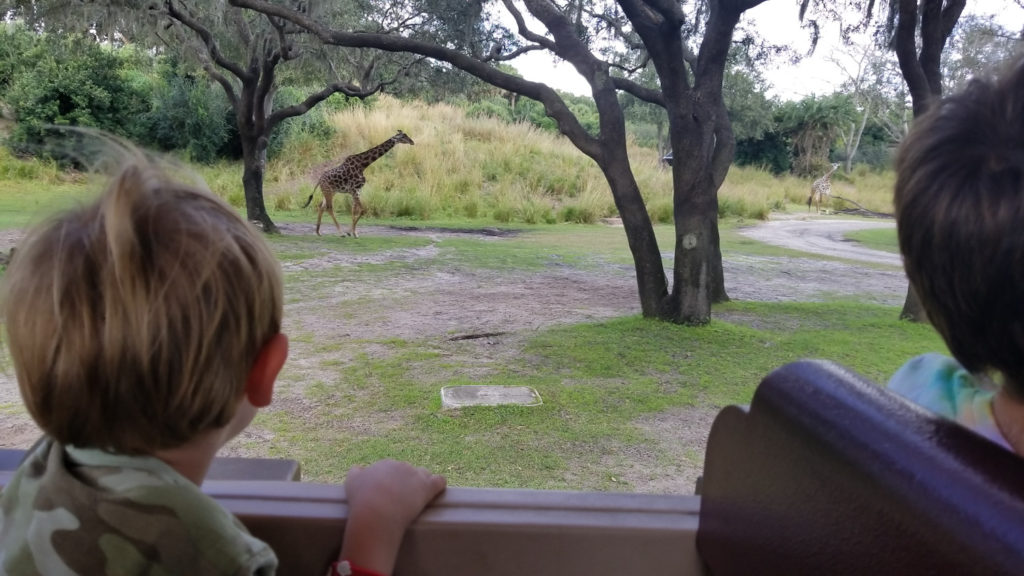 The next stop was to the Himalayas to ride Mt. Everest – officially the biggest, scariest, and most favorite ride Harlan has been on to date.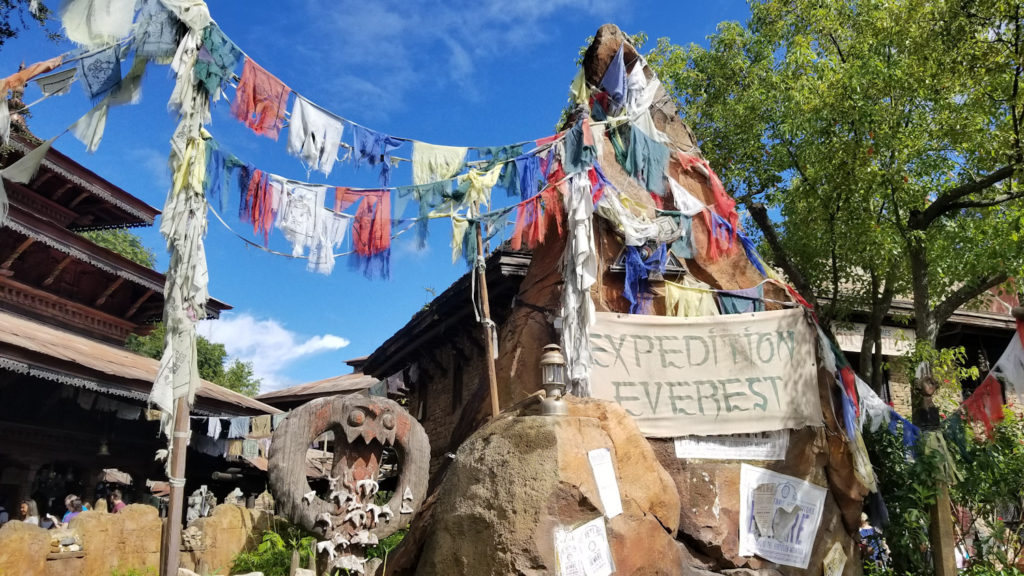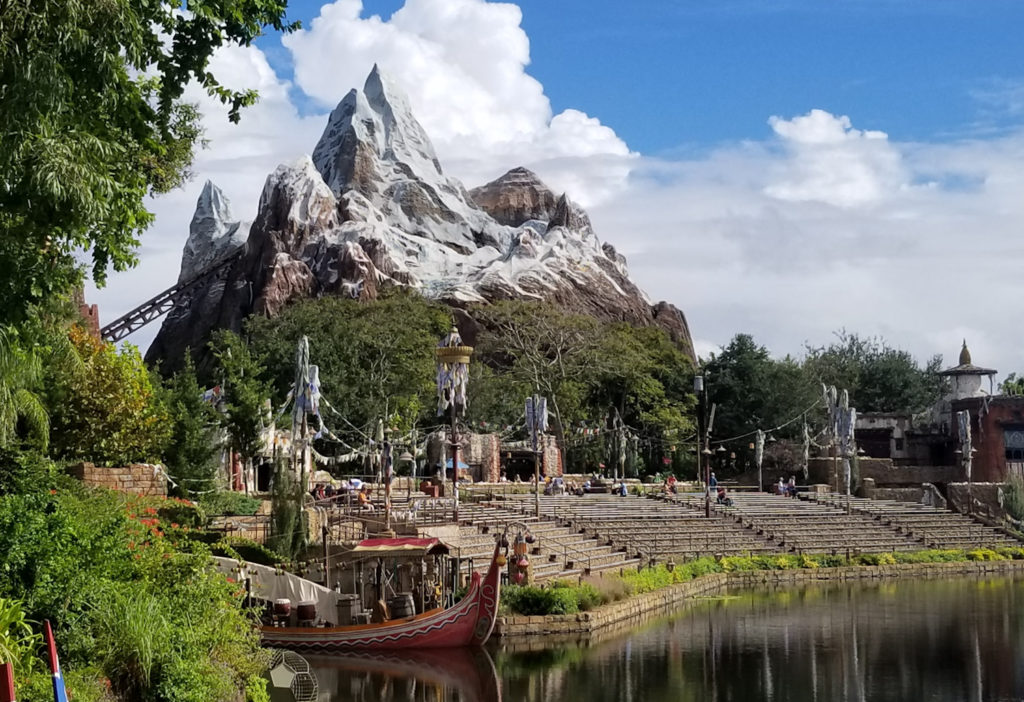 Now there was no way Forest and I were going to be able to ride this beast, so we headed through Nepal to Dino Land to kill time while Alan and Harlan flung themselves at high speeds through a fake mountain.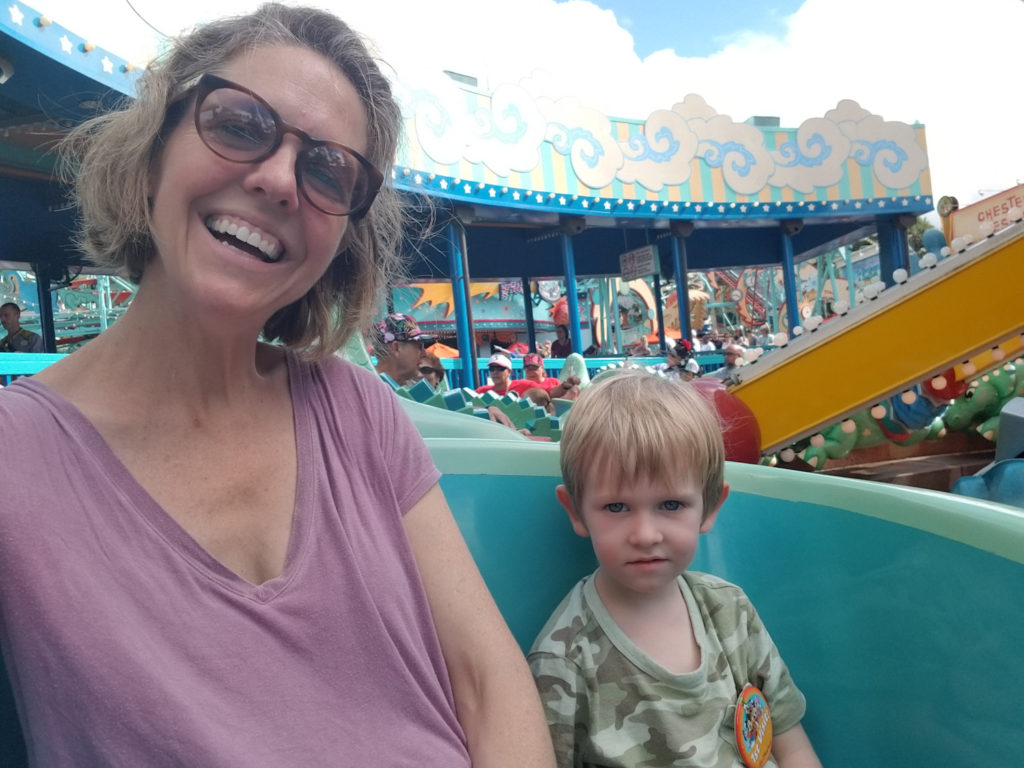 So that was about it. We didn't get the epic family photo. We barely got these. It was HOT. It was CROWDED. It was EXPENSIVE, and honestly, I'm not sure how we did it. It was like we ran a marathon and got hit by a truck all at the same time. But we did it and can cross the "Trip to Disney" off our list. I really wanted to document all the bedraggled parents and sweaty sticky overtired kids that we saw in the park… not to mention the unbelievable Disney themed family Tshirts that people get made to come to Disney. Totally fascinating. But I didn't. I was too hot, sweaty, sticky and bedraggled myself.
Big Brother Diego heads back to Los Angeles, and will meet up with us again in KY, towards the end of the trip. We are very much looking forward to moving on to the Everglades! I've been in serious National Park withdrawal.
Oh, one more thing about Florida? ANTS. Lots of them. And they like the inside of our rig. Teeeeny tiny ants. We've been pretty much bug free during our trip, but no more. Let the bug wars begin.
Thanks for coming along folks!