Well, we finally made it out of California. For real this time. We hated to leave the majestic Redwoods, but were really looking forward to making our way up to Portland. We headed there via the coast with a pit stop in Florence and got to visit some more dunes.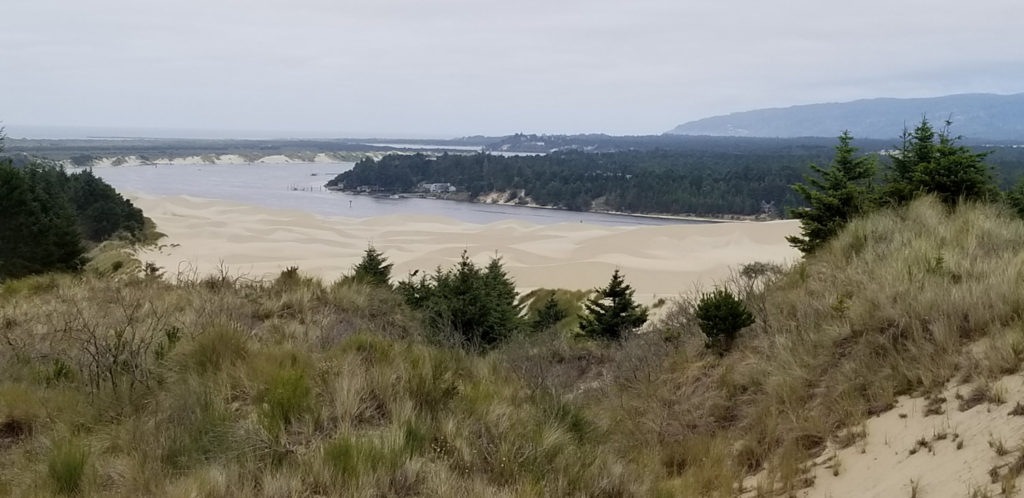 It was overcast and a little gloomy the whole time we were there but man was it pretty. I've come to realize that I REALLY like sand dunes. The kiddos do too.
These are the coastal dunes next to the Siuslaw River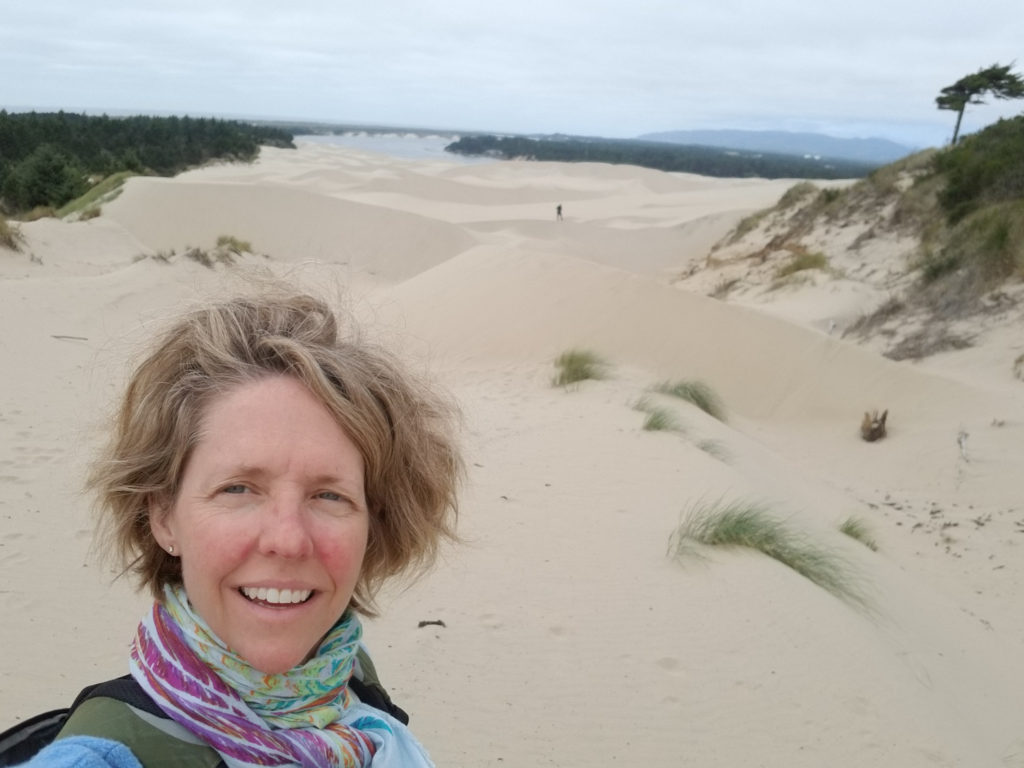 I love dunes.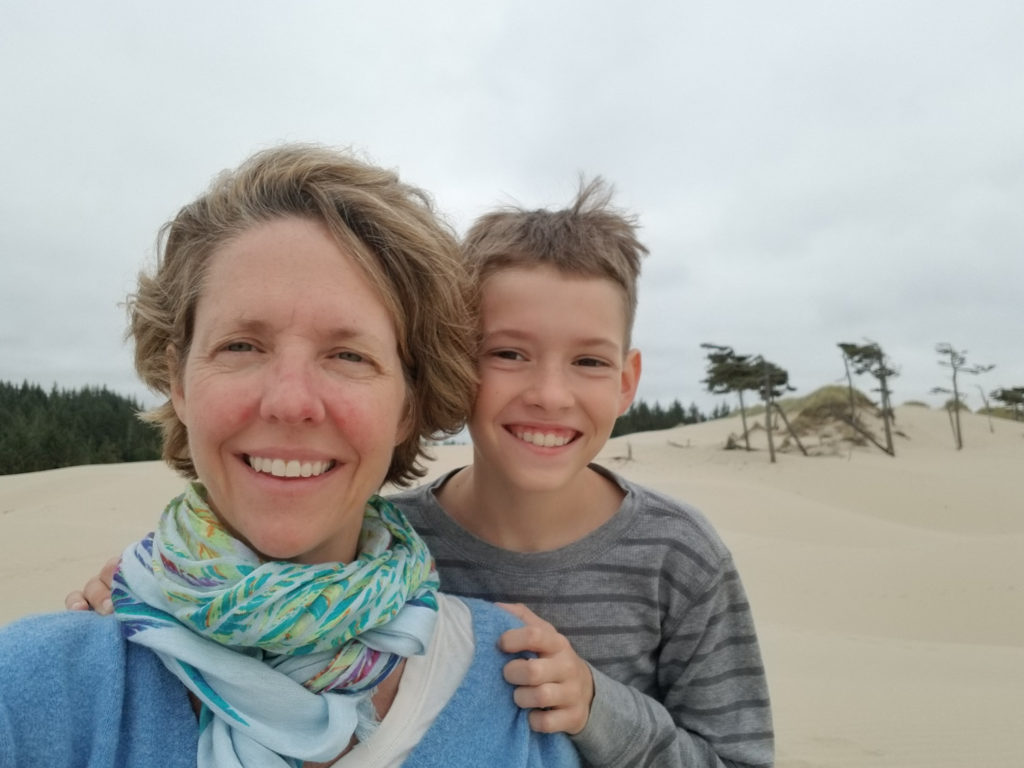 Harlan loves dunes.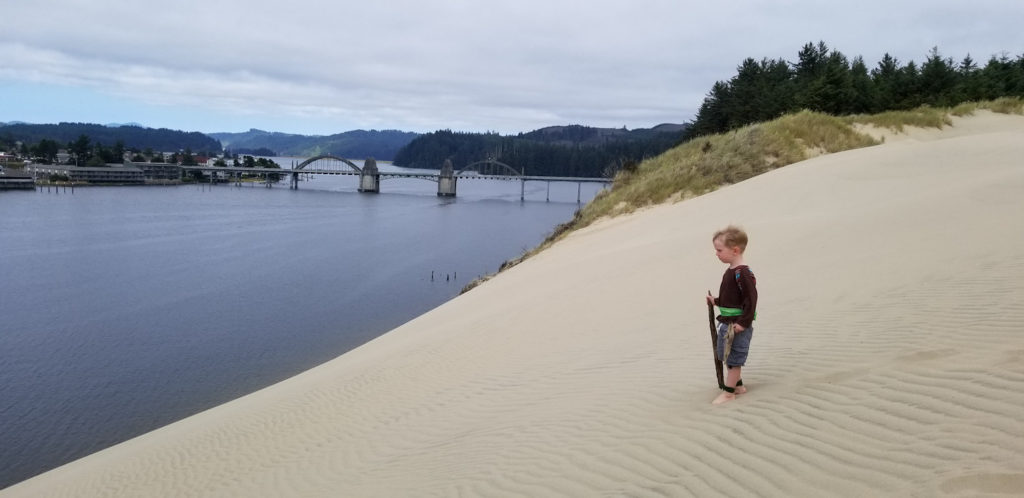 Forest loves dunes (with the awesome Suislaw bridge in the background) There are lots of great old bridges in OR, we have noticed.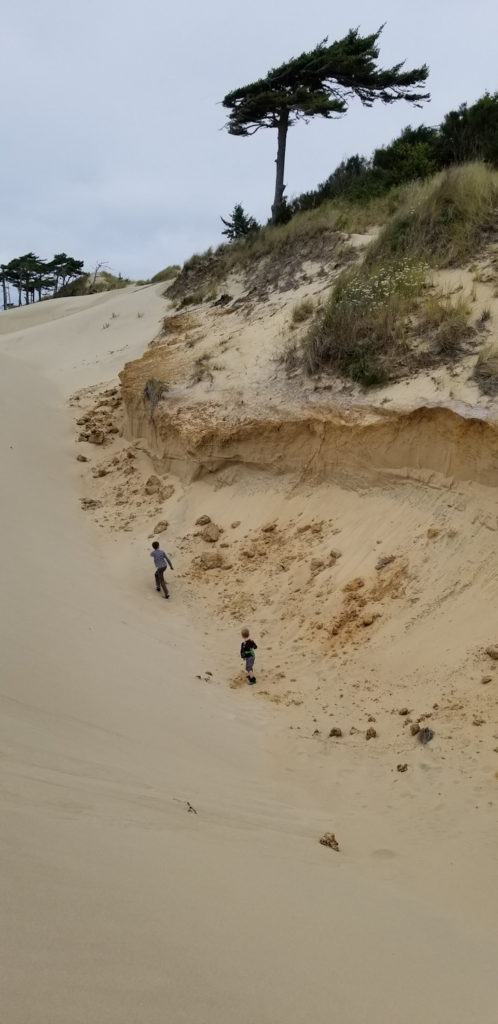 OMG we couldn't get them out of here.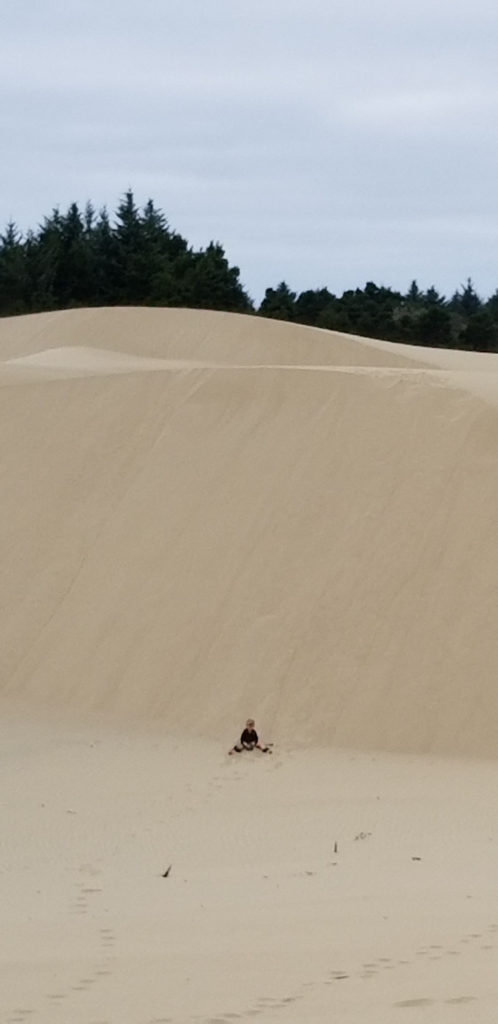 Best. Sandbox. Ever.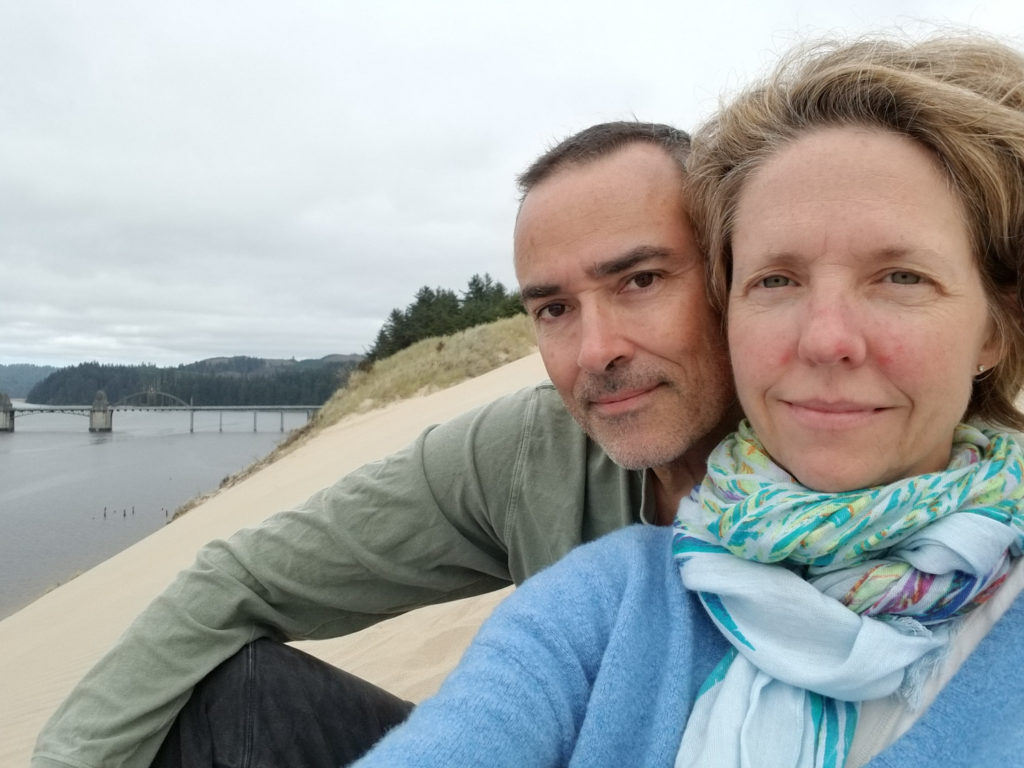 Ok, so I get a little picture happy at the dunes. Scroll past if you're fed up.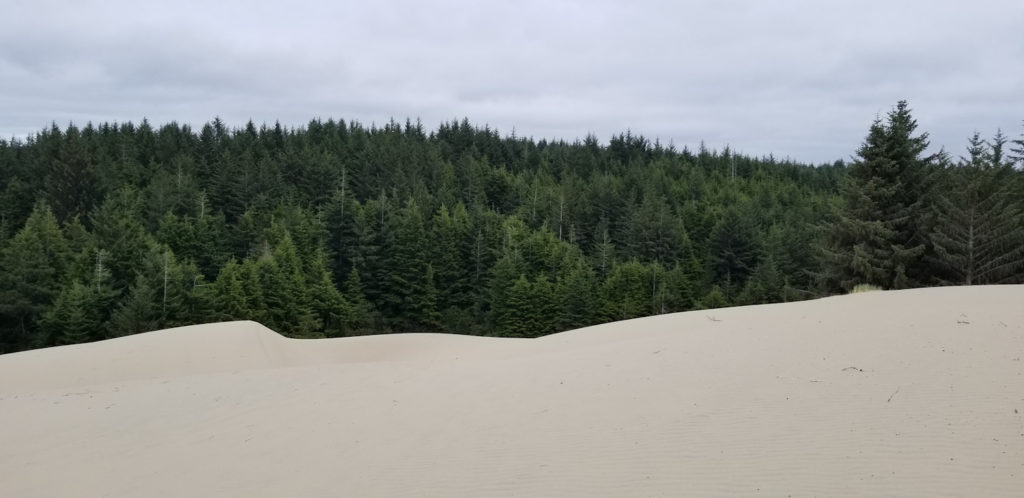 I just love the contrast of the sand, and the pine…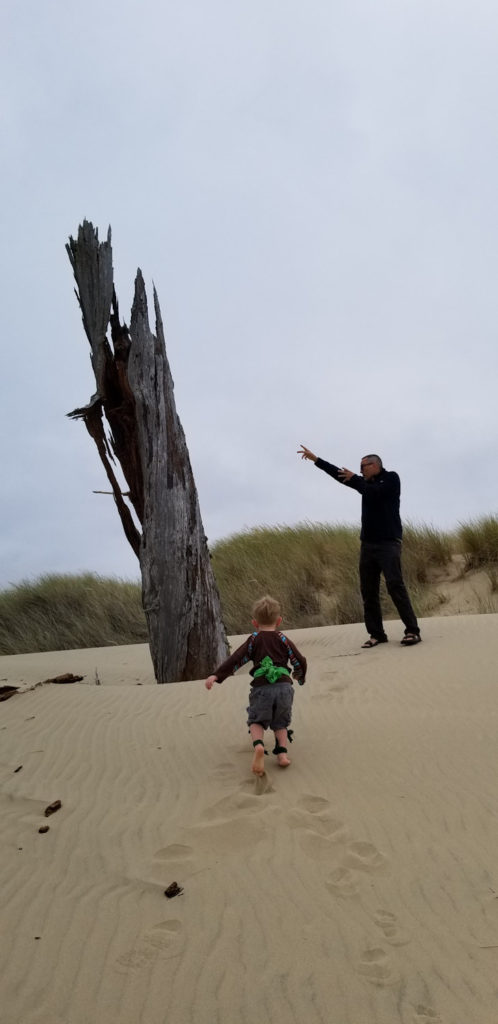 And my goofballs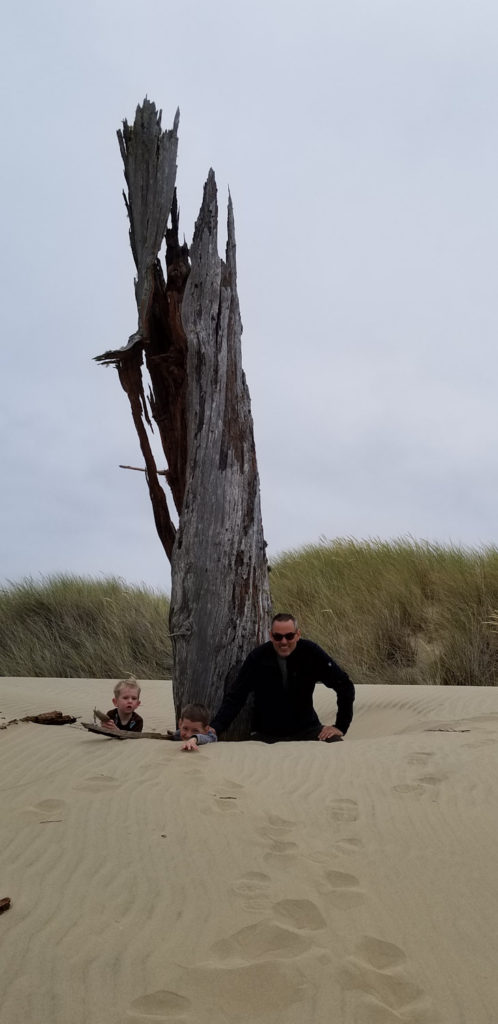 You get the idea.
So we then headed to Portland for several days so we could check out the city, visit with old friends, like…
My amazing and talented friend Sarah who owns "Folly", an amazing clothing boutique in Portland- 10 years strong!  Visit her locally or online at follypdx.com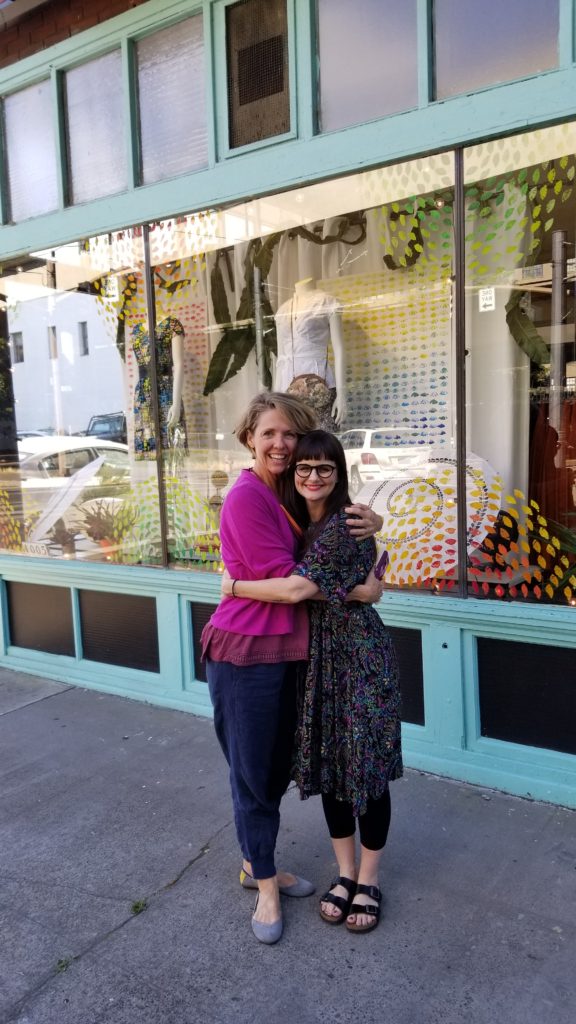 Her store is total happiness.
…and a friend from HIGH SCHOOL I haven't seen since 1988.Wow. Our kids got to hang.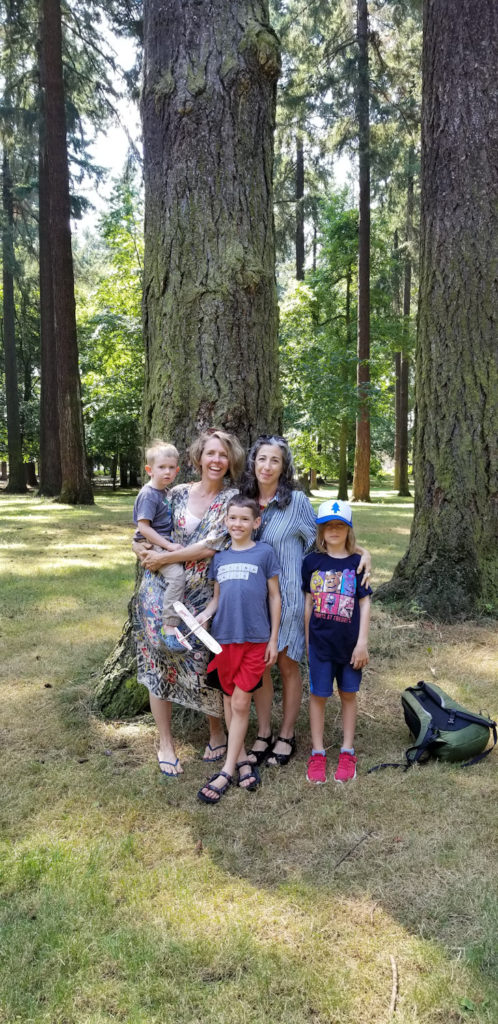 …and a former co-worker and friend of Alan's with his awesome family. Our kiddos got to play too.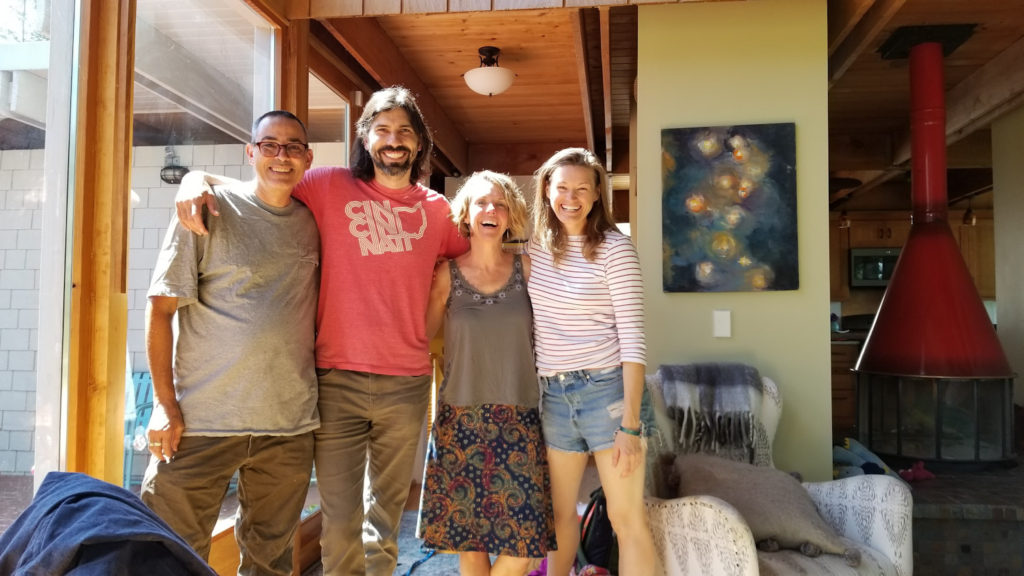 And I got to see some dear friends from my college days, but we were having such a nice time at the farmers market, we didn't get a photo op!
But most importantly, we got to get things like REALLY good Nitro Cold Brew coffee…..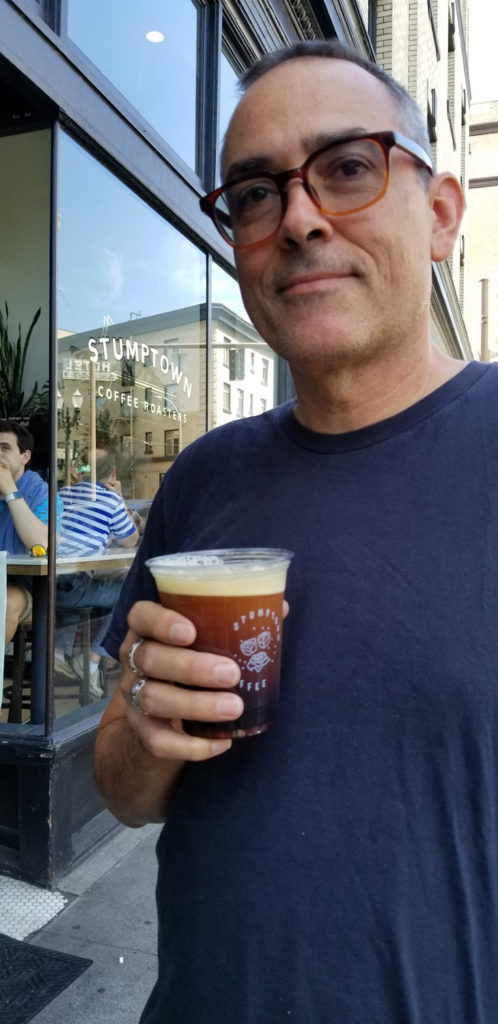 Seriously, look at how blissed out Alan is. Totally found his happy place.
and PIE!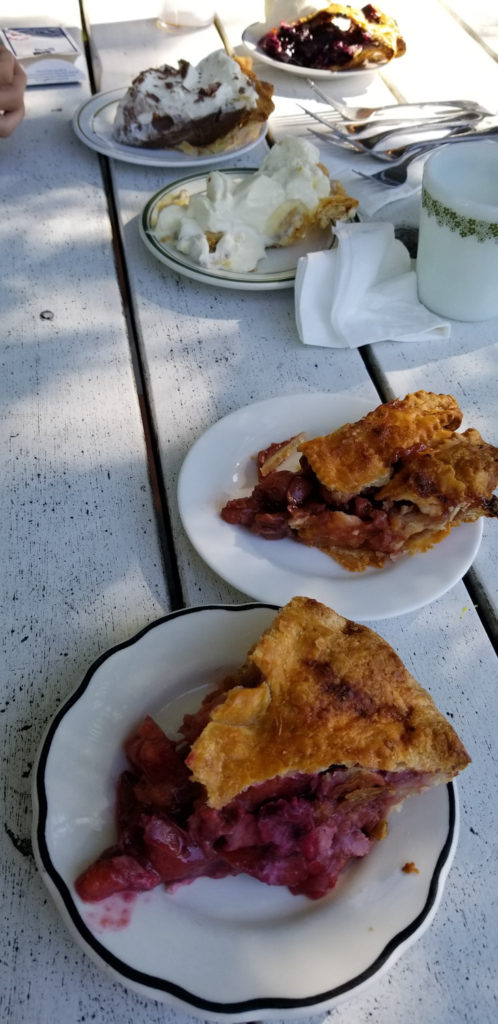 Oh yeah. And I found my happy place.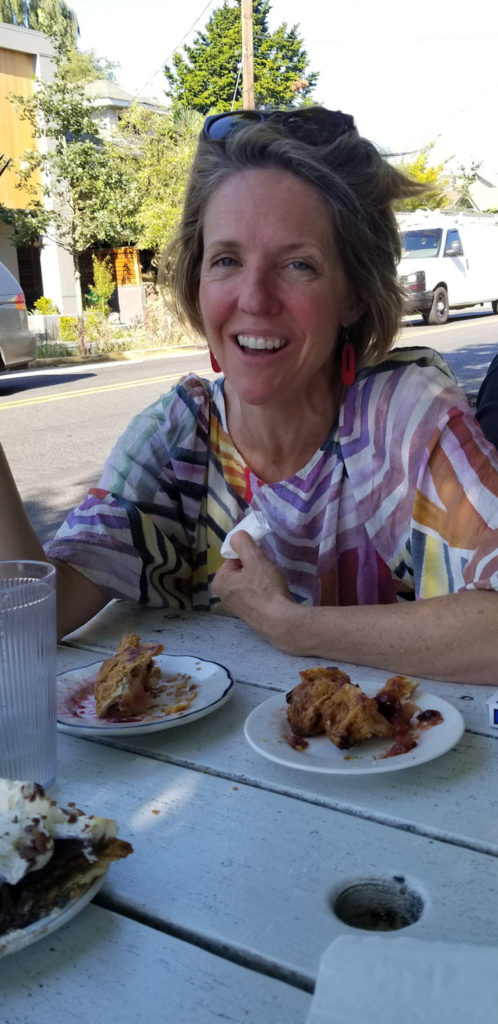 Lauretta Jeans Pie Bakery. Pretty darn good
The kids got to goof around the city too…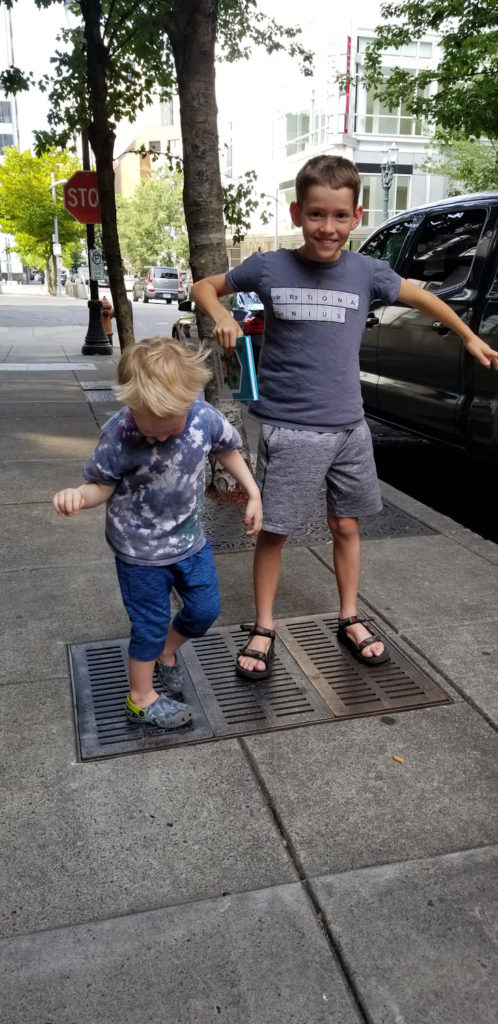 The parks here aren't to shabby either, right?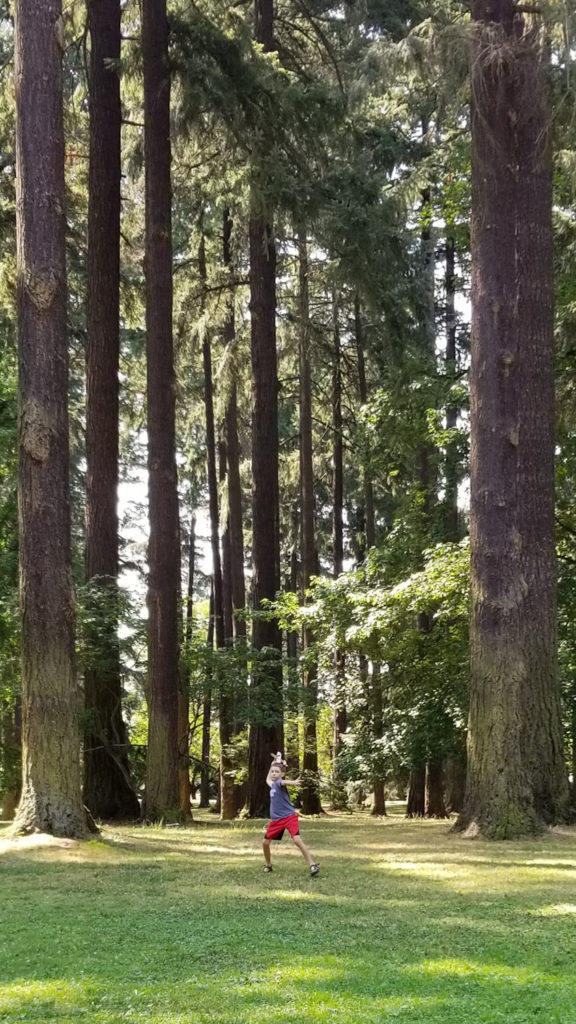 A bonus on this leg of the trip is we got to put the  WASHINGTON sticker on our RV, as our RV park was just over the state line.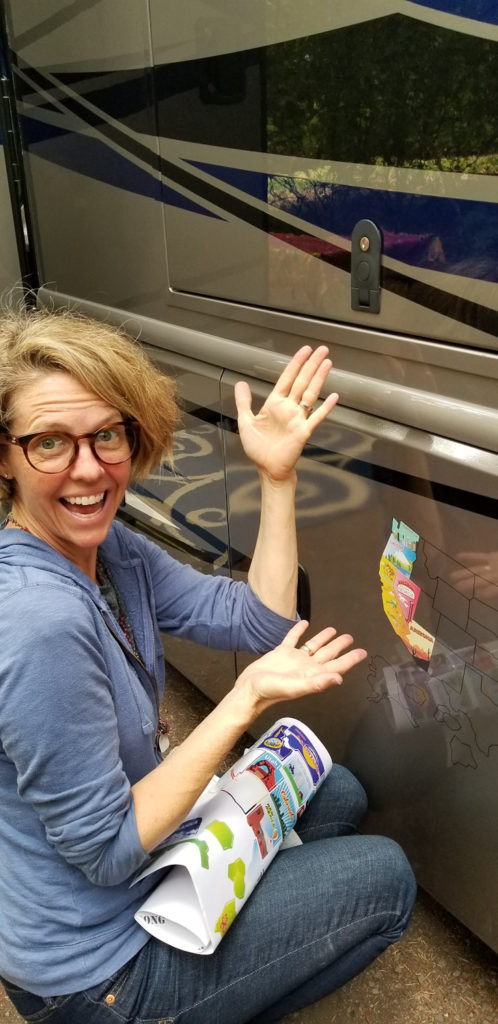 And the SUPER bonus was having massive thickets of the sweetest blackberries at the RV park, ready to be picked. We ate until we were full and made some jam for the road.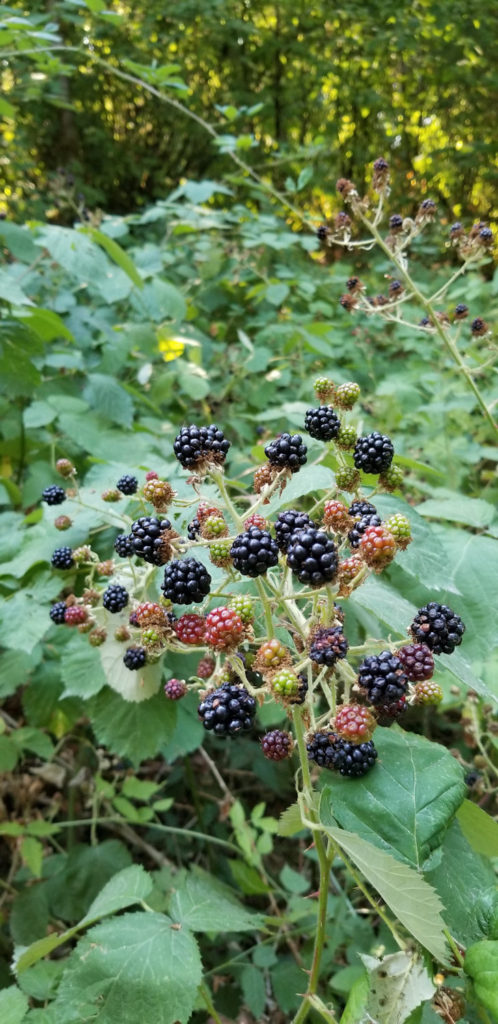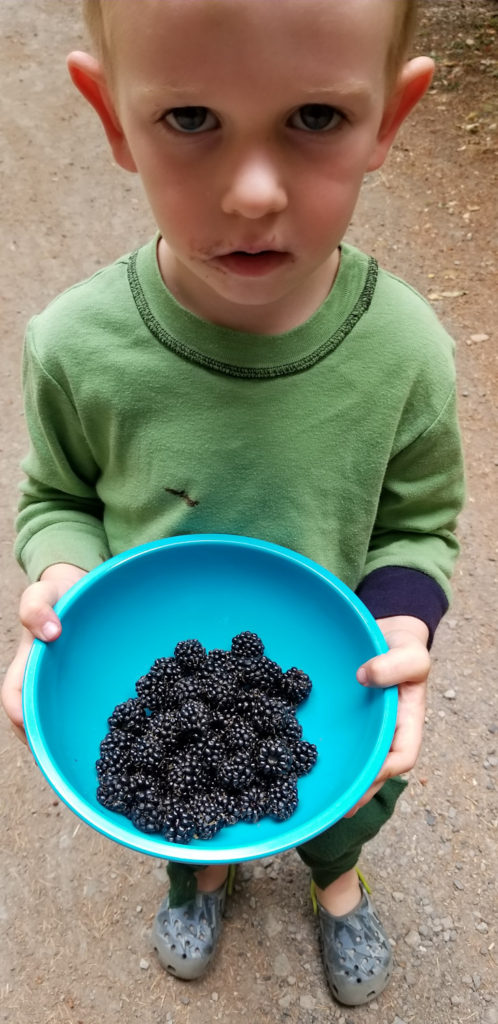 My helpers…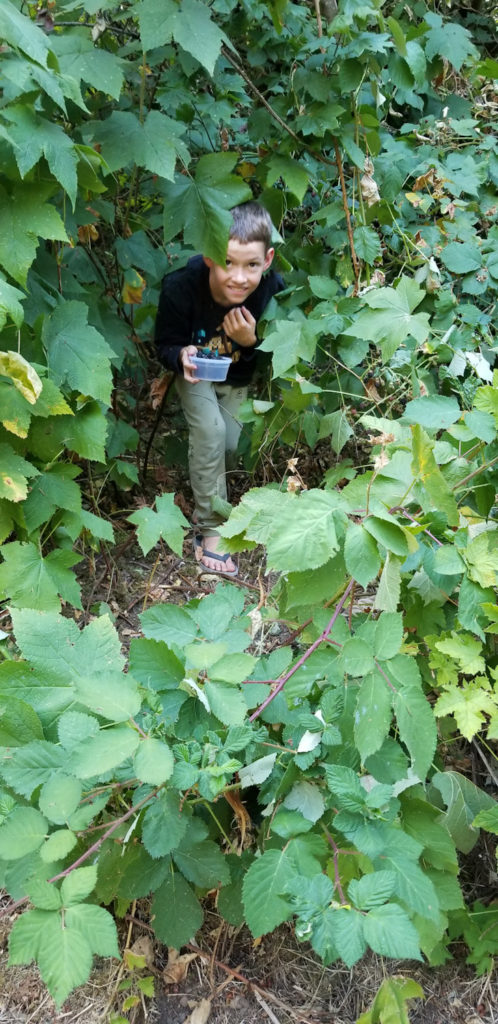 and my tall picker…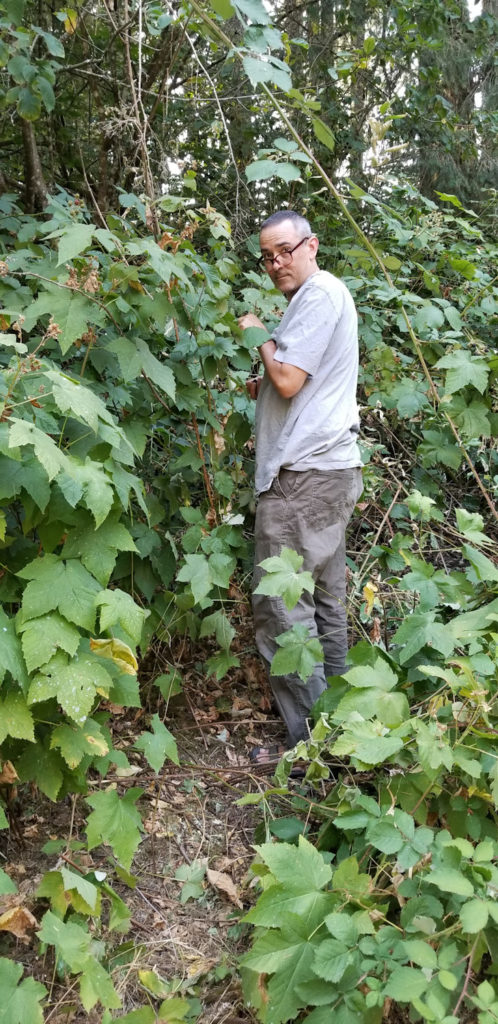 Portland was really such a lovely city. We didn't get many pictures, as we were really just too busy enjoying ourselves. The farmers market, the food, the friendly people, Powell's bookstore… (AMAZING), the bridges, the neighborhoods…. all of it. Thank you Portland for a great visit!