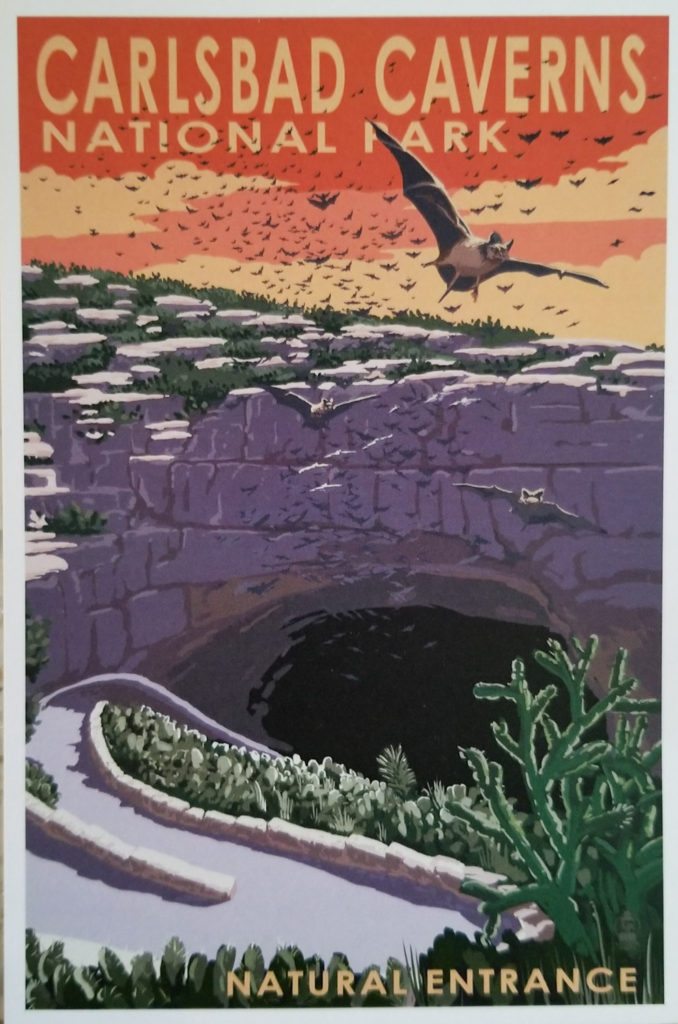 Carlsbad Caverns NP. I'll admit, I wasn't super excited. We'd been to several caves already, and I figured this would be just another one to check off the list. Dark, cold, more formations. I know. Sounds like I've become a cave snob.
We had only one day to see the park, and were limited to the self guided tour due to Forest's age. We also got there late, so we missed the cutoff time to enter the cave via the "natural entrance". We had to take the elevator. Bummer, right?
Not so much. Yes, we missed the natural entrance hike in, but instead, we got to take the super bizarro elevator into this natural wonder.
Really?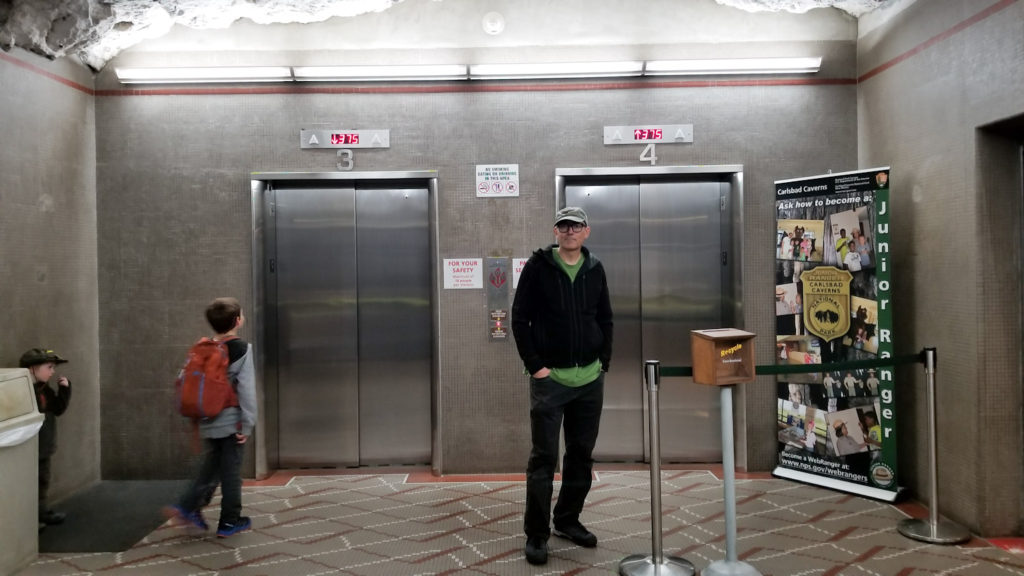 Bizarre because it takes you over 700′ under the ground and dumps you out into what looks like a cave themed subway station.
Complete with revolving doors…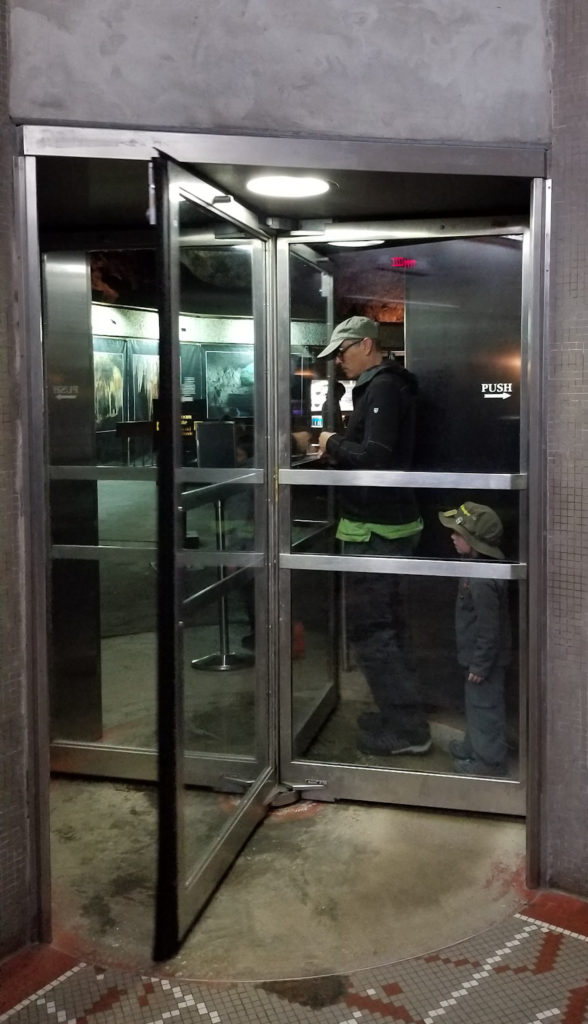 And gift kiosk and snack bar. IN THE CAVERN.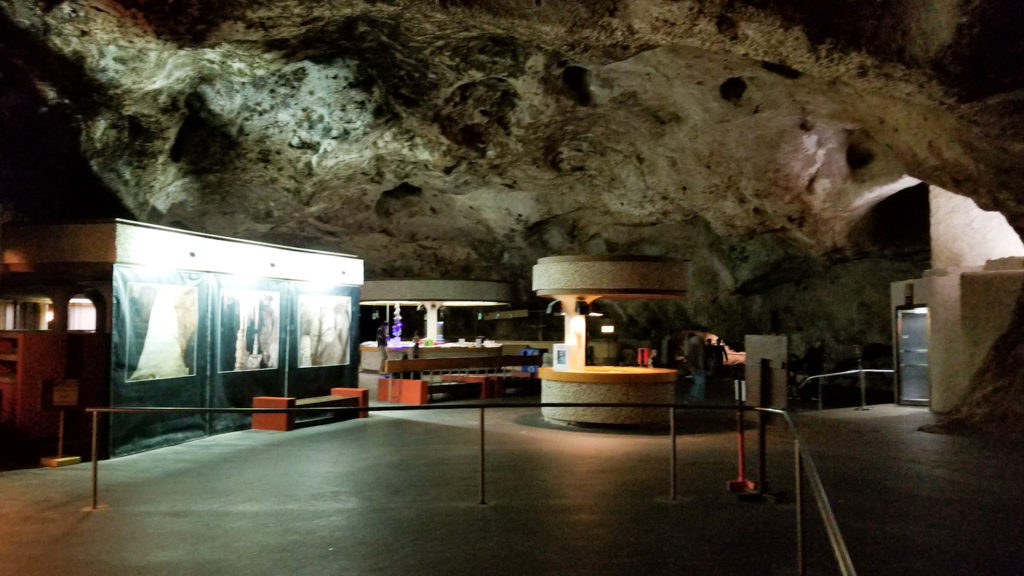 I felt like I was in a subway station.  As we proceeded, this was pretty much the look on my face the entire time, because folks, this place is AMAZING.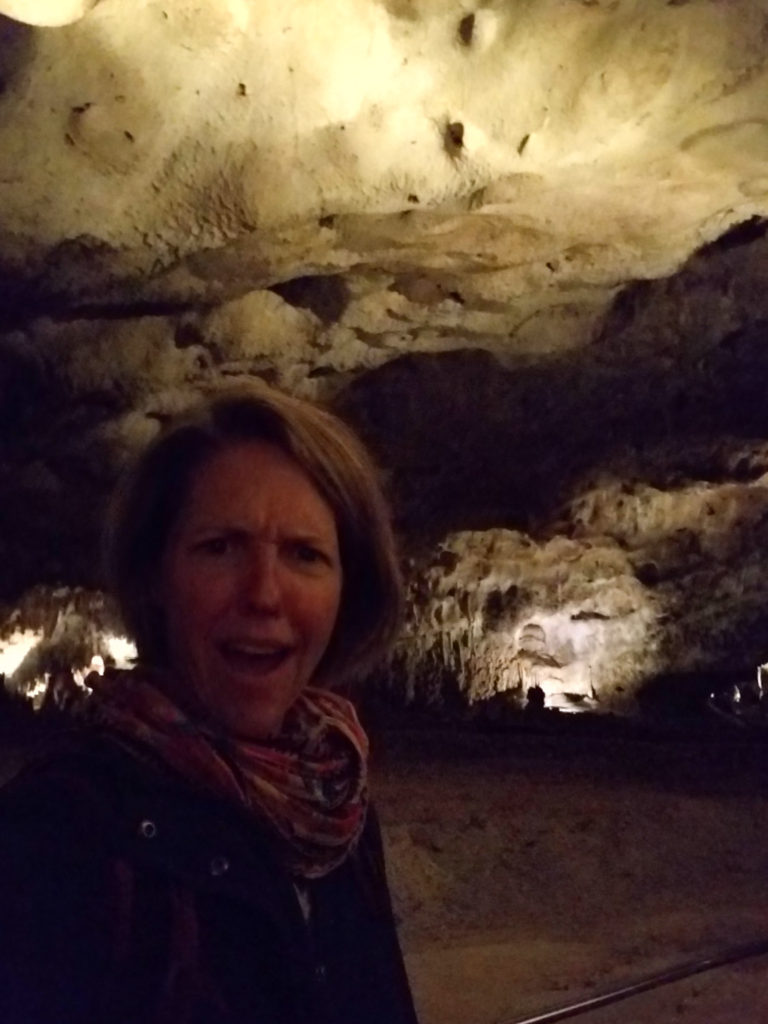 We will do our best to capture the ENORMITY of this place but to give you an idea, I kept saying… "Oh my god, oh my god" and couldn't stop giggling. It. Is. HUGE. It was unreal. It looked fake.  I wasn't sure if I was on a weird Disney ride.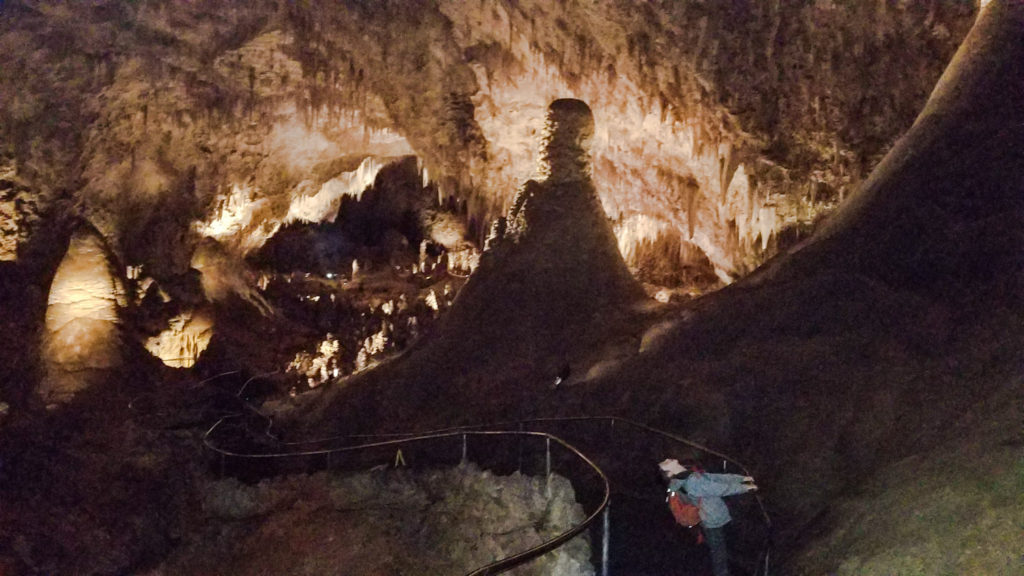 The paths are all paved, and you walk and walk in these enormous rooms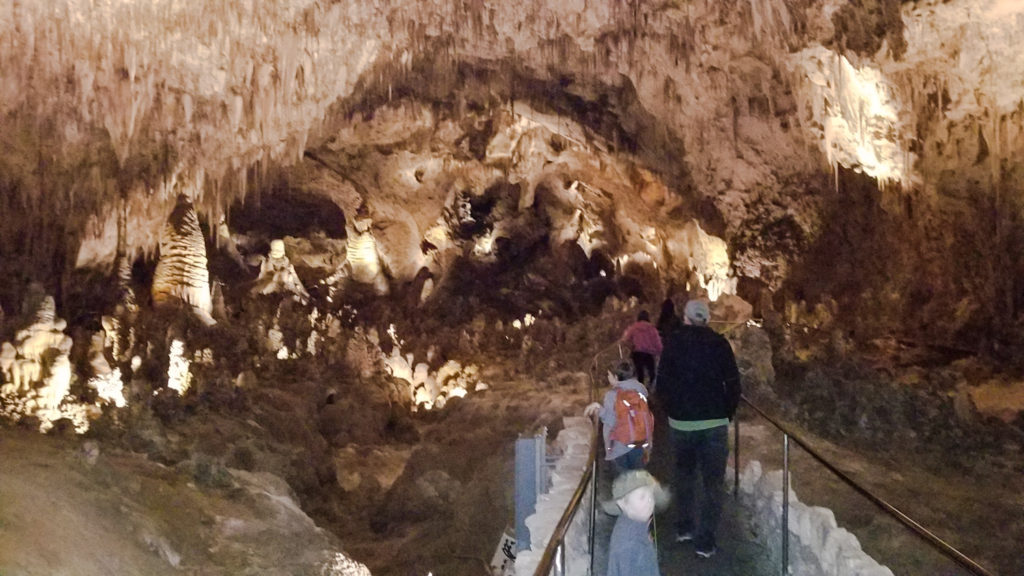 This formation was called "The Lion's Tail". The kids really liked this one.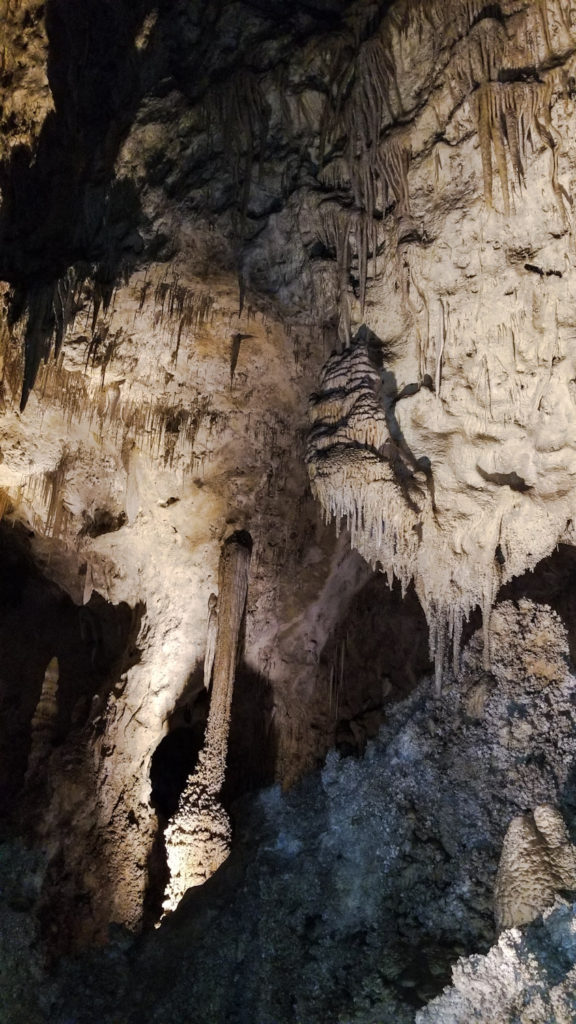 But room, after room…. it was magical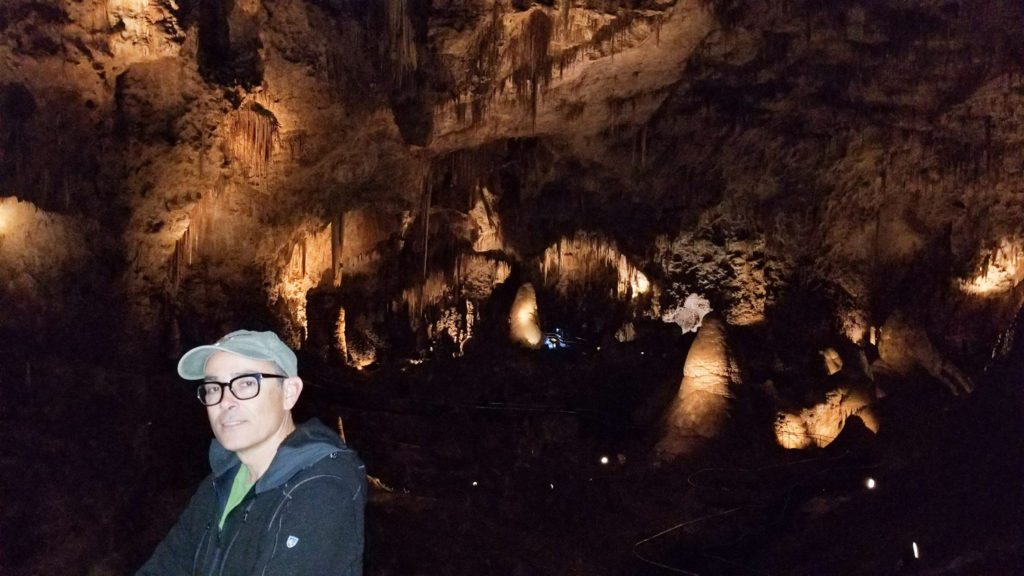 Some of these rooms are 90′ high….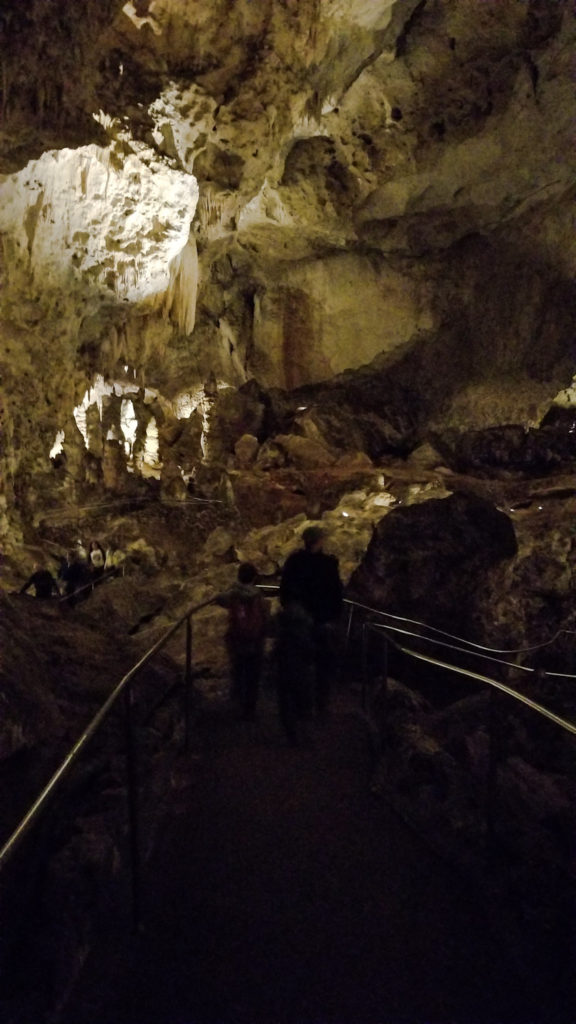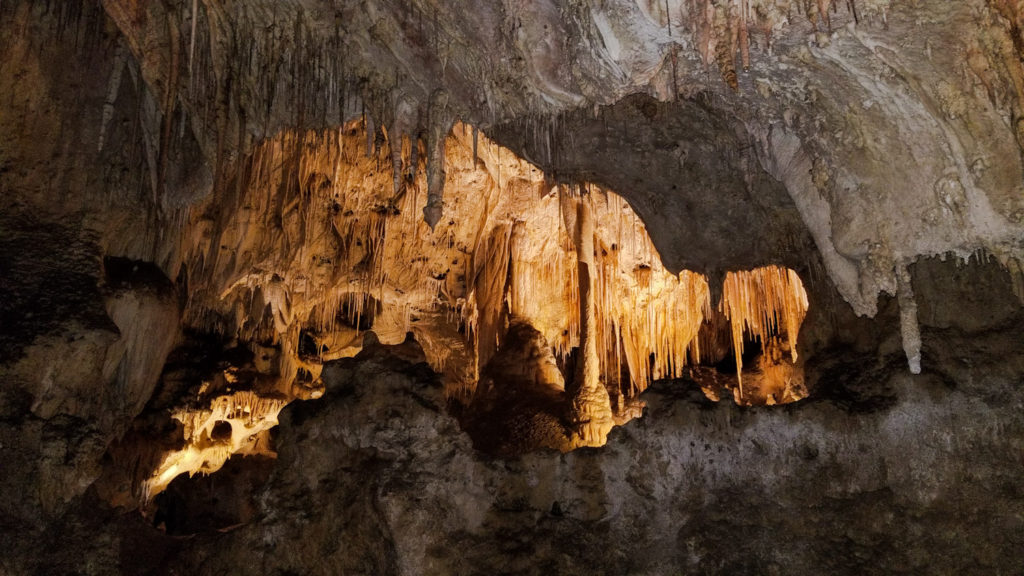 and everything so beautifully lit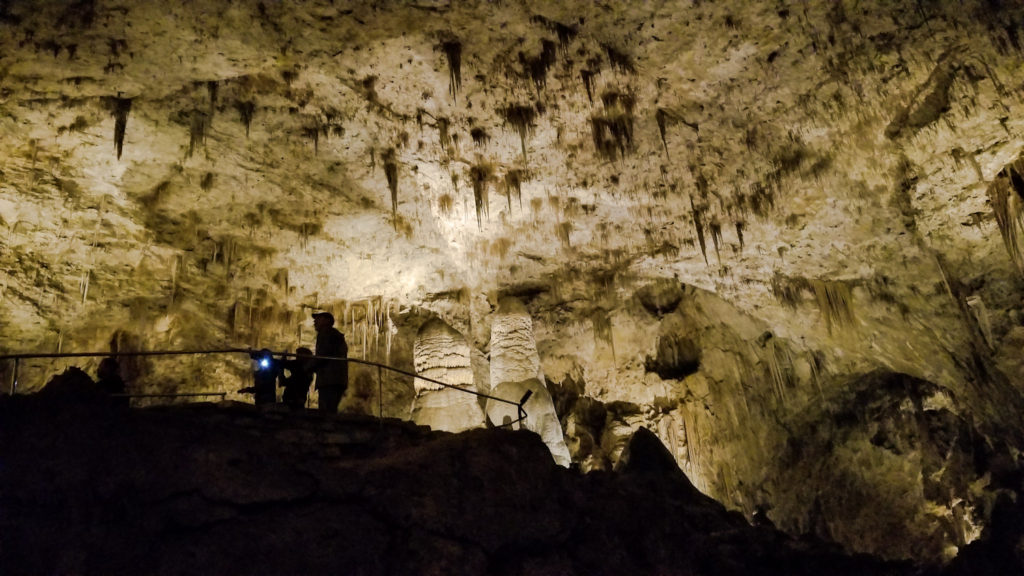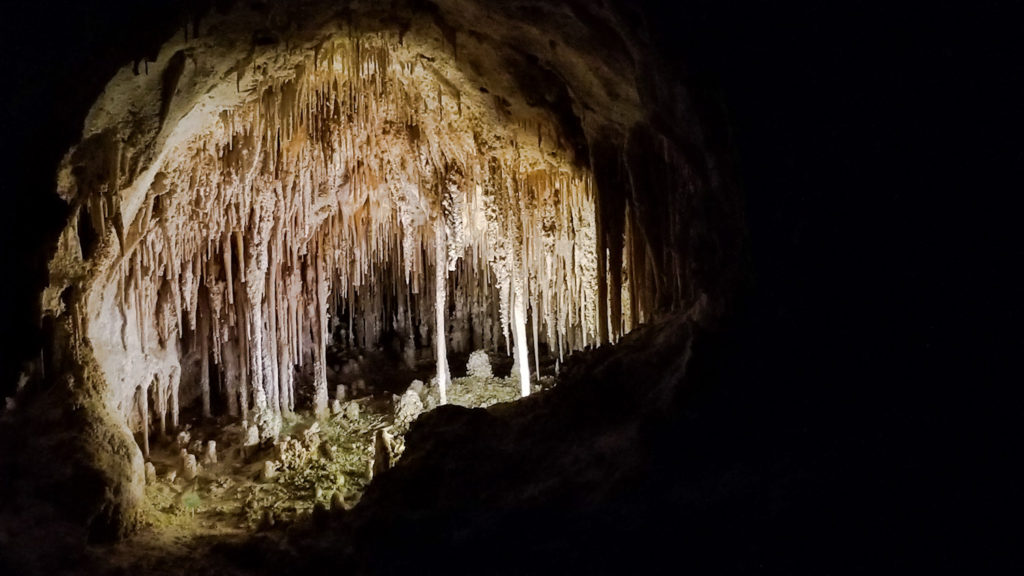 And when you're done, you simply walk out by the underground kiosk to the elevators. (let me remind you we're over 700′ underground here…)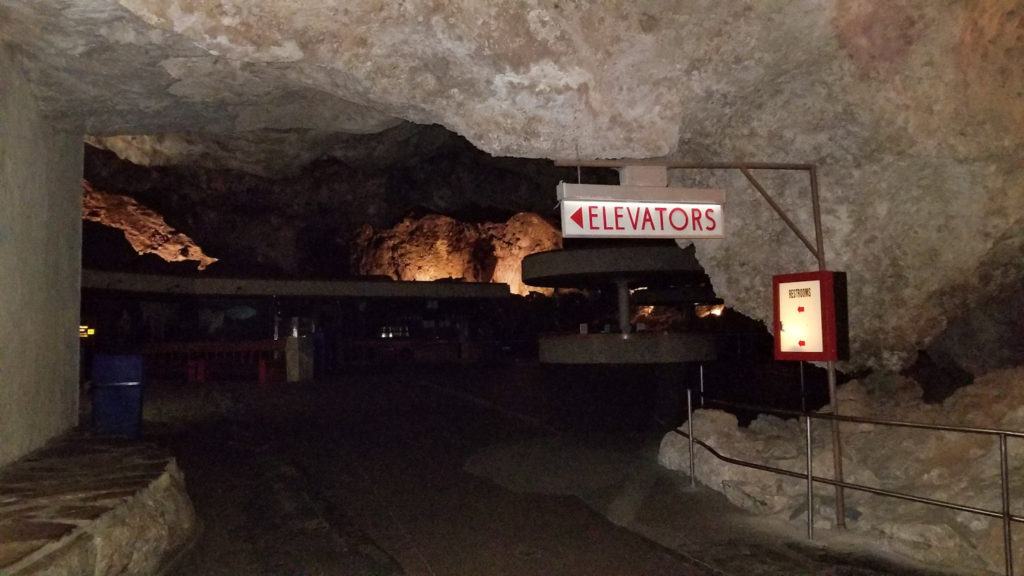 Bizarre, and amazing
Once we got back up, the boys worked on their ranger badges. Forest got his first. (he has 3 now!)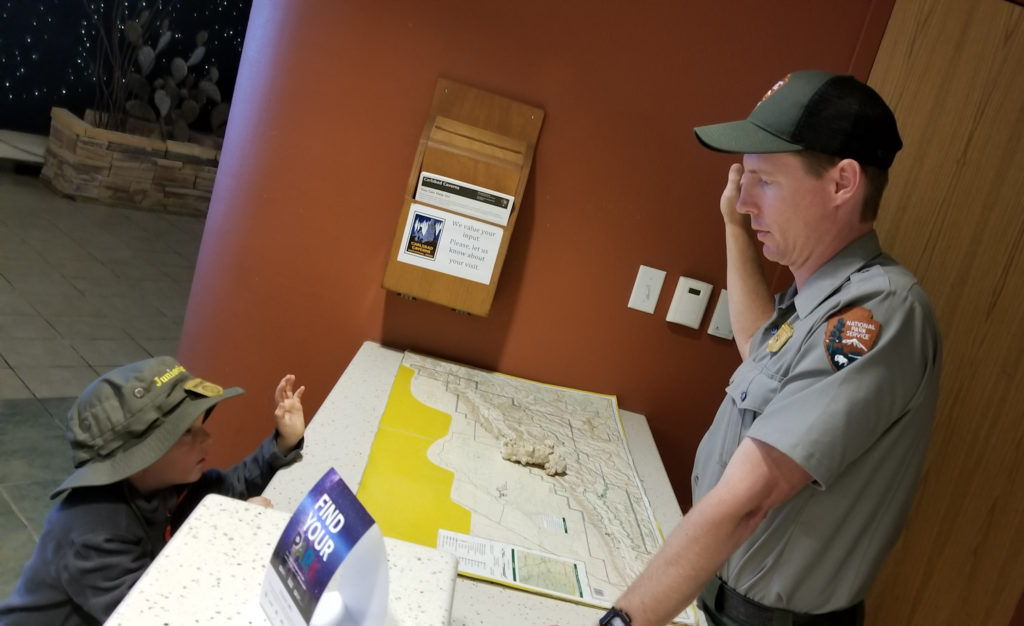 Having gotten there so late in the day, we were able to stay for the "Bat talk and viewing" at the amphitheater.This is where Harlan got his badge.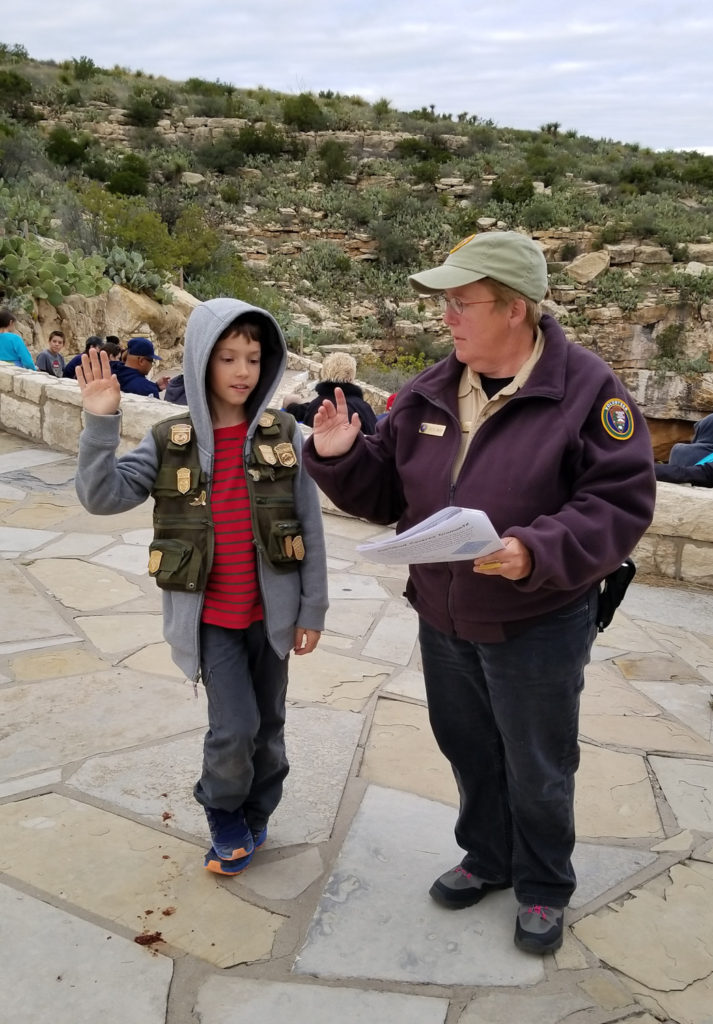 The Caverns are home to thousands of Mexican Freetail Bats.  Every night between May and October, the bats swarm out of the natural entrance at night to feed. You can sit in the amphitheater and watch as they fly out, which is what we planned to do.
The bad news was the Rangers hadn't seen any bats coming out for the previous 4 days, but they were doing the talk anyway as they didn't feel they had all migrated yet. We were willing to give it a try.
This is the natural entrance… It now made sense why they close it to hikers by late afternoon, as to not disturb the bats coming out. Looks just like the postcard at the beginning of the post!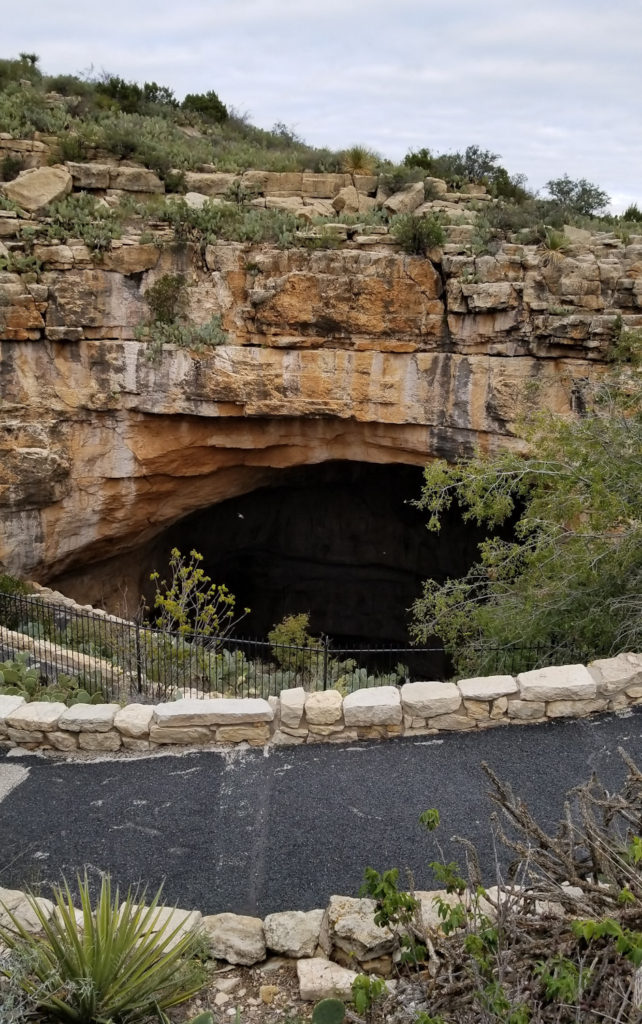 After the Ranger talk all phones and cameras had to be put away as to not disturb the bats. We had to sit in complete silence and wait. And wait. And wait. And wonder out of all the 100+ people that were there, who was going to leave first, because we were all sitting there in silence staring at a gaping hole in the Earth, with nothing happening.
And then it did!
Little by little, thousands of bats came flying out. It was wonderful!  They fly out almost in a spiral, and flutter off to the surrounding fields. We could tell the rangers were excited and surprised, and we felt very fortunate to see the last bats of the season.
In the summertime we were told it can take up to 2 hours for all the bats to come out, and there are SO many, that the swarm forms a BLACK spiral as they exit. Wow.
So there you have it! It was a lesson to me that you never really know what to expect when you visit a park, which is the beauty of the adventure.
Thanks for coming along! Now it's time to get our Rig Serviced…
Stay tuned