The International Balloon Fiesta, Albuquerque, NM. The largest Hot air Balloon festival in the world…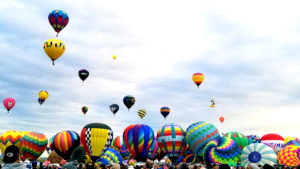 We had been waiting a long time for this weekend, which was a huge anchor point on our trip. The "incident" with the Jeep rattled us and was still fresh on our minds, but there was nothing to do but park it and enjoy.
We were fortunate to have reservations at the RV lot on site (basically just a huge dirt lot…) so we could simply walk over to the HUGE airfield to see the balloons.
In the evenings, weather permitting, they have what they call "the evening glow". This is where the balloons all inflate, but don't rise, and at regular intervals, flicker and light up for a truly magical experience. Over the loudspeaker, they will count down, and then all the balloons light up in their magical glory.
Our first  night, we attended the "Shapes Rodeo Glow", which were all the special shaped balloons.
When you show up, it just kinda looks like this. I know. Not so impressive.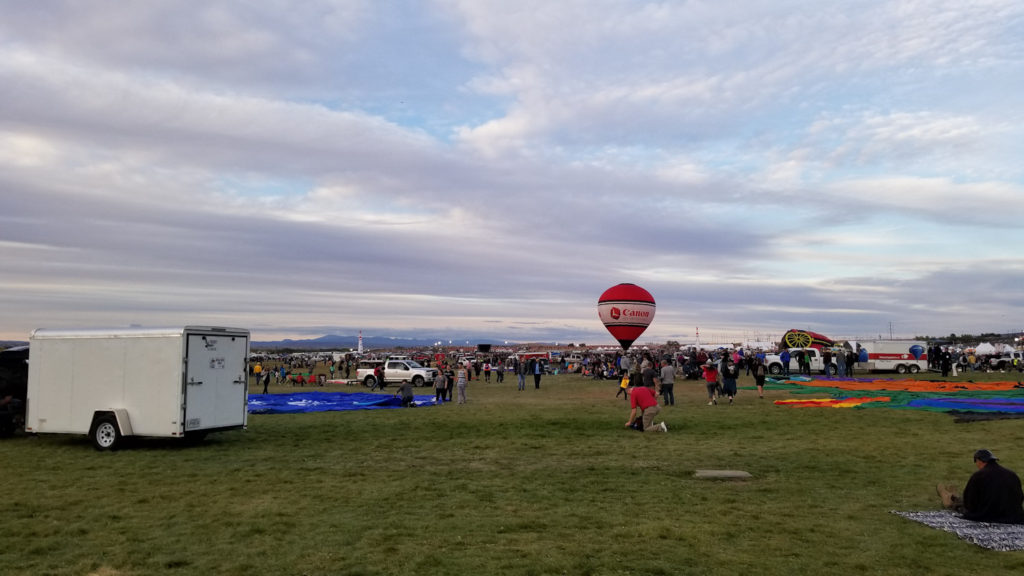 But little by little…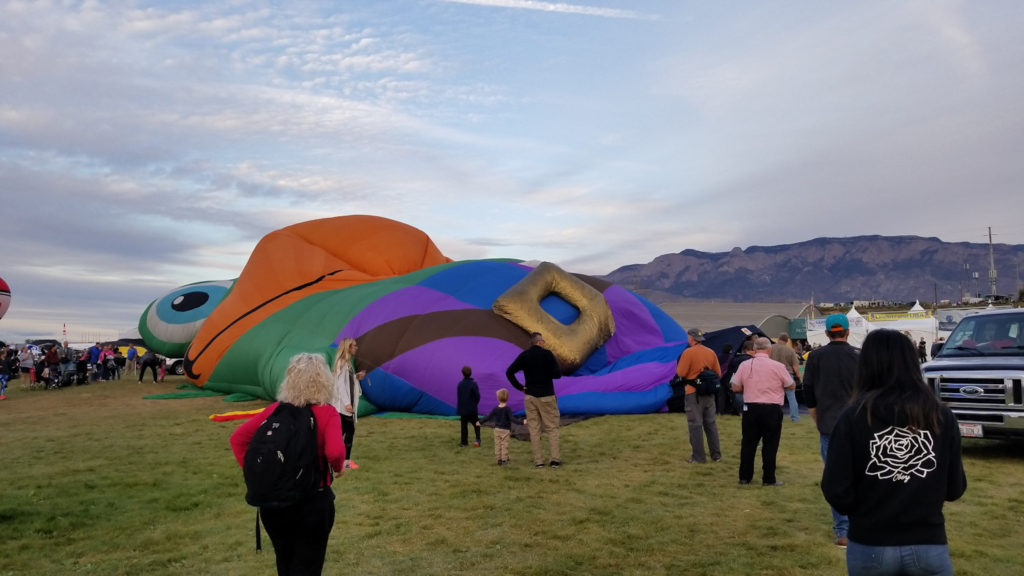 Then, wow. How did that all happen?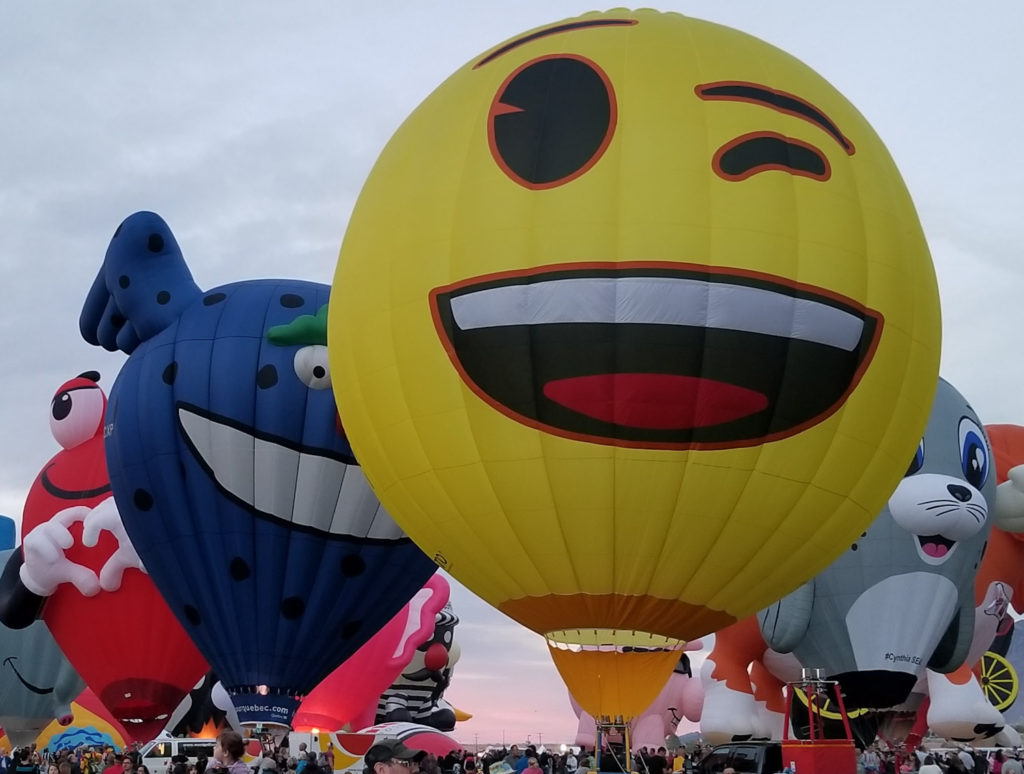 My cheeks were hurting from smiling so much.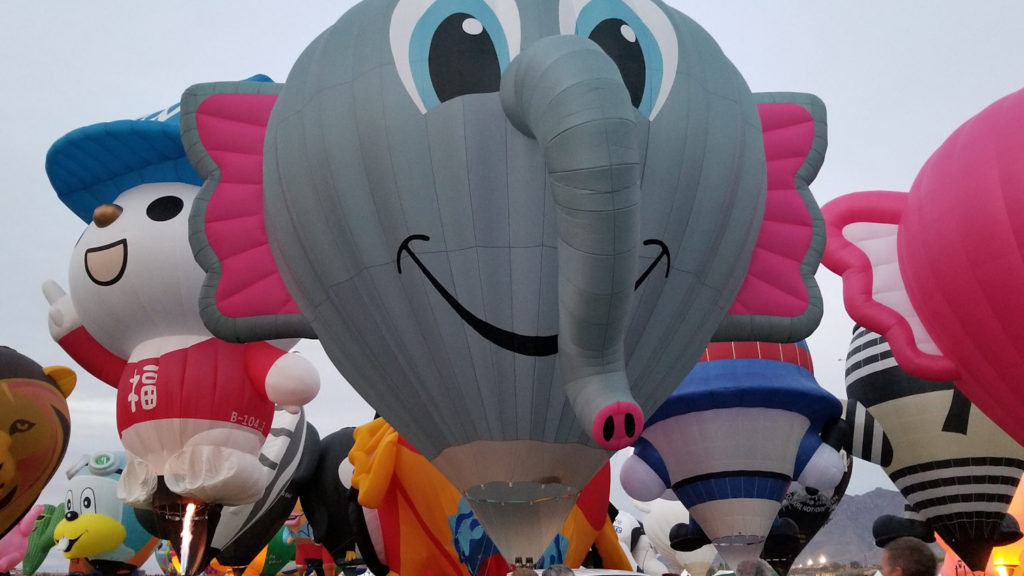 The only sad guy at the event…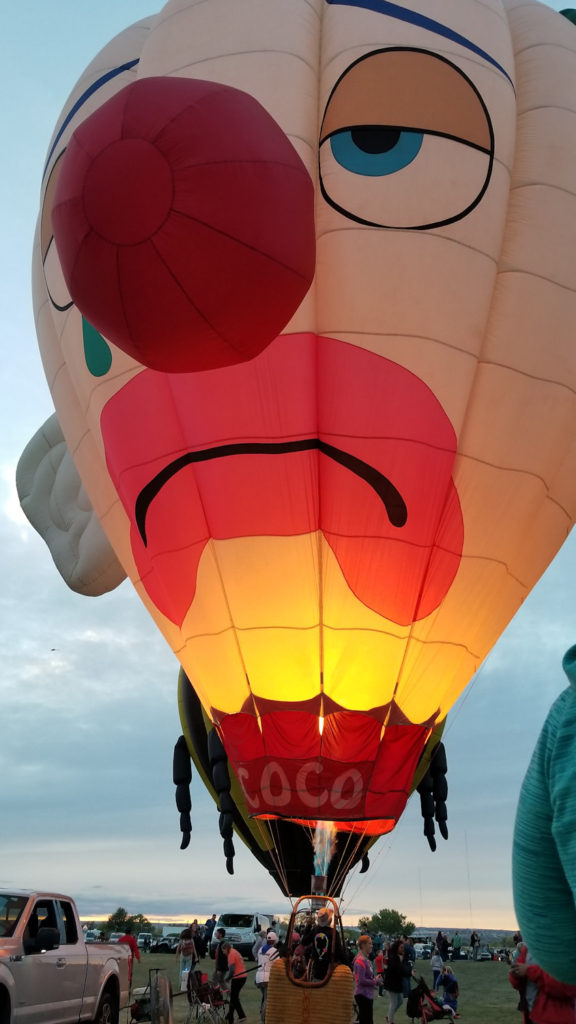 The fun thing is all the balloons have names and the balloonists have trading cards with pictures of their balloons on the front and info on the back about themselves. All the kids had a blast at the campsite trading their favorites.
"Sushi", pictured  below left, was a hot card.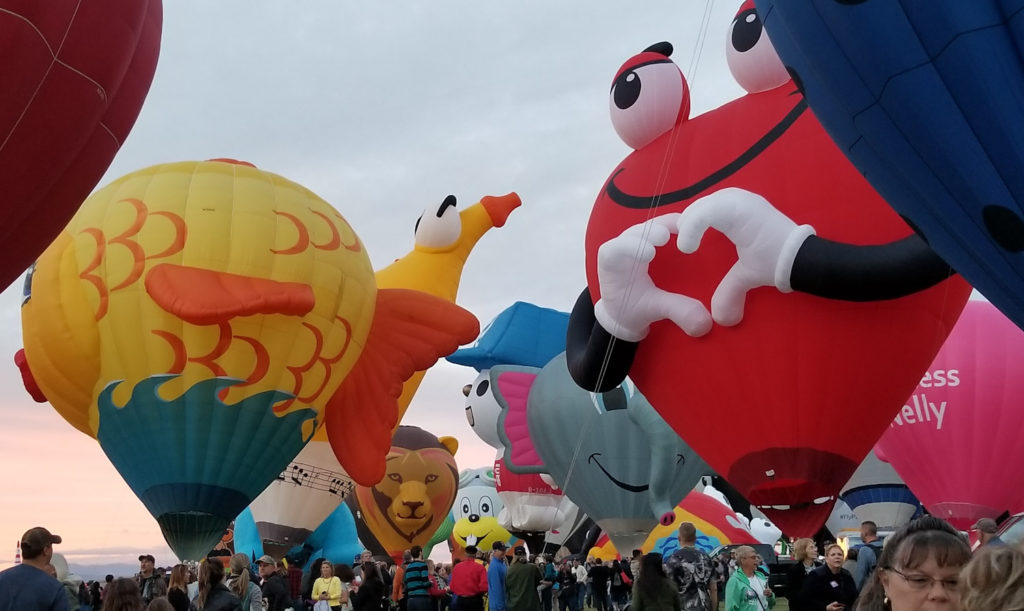 Then as it got darker…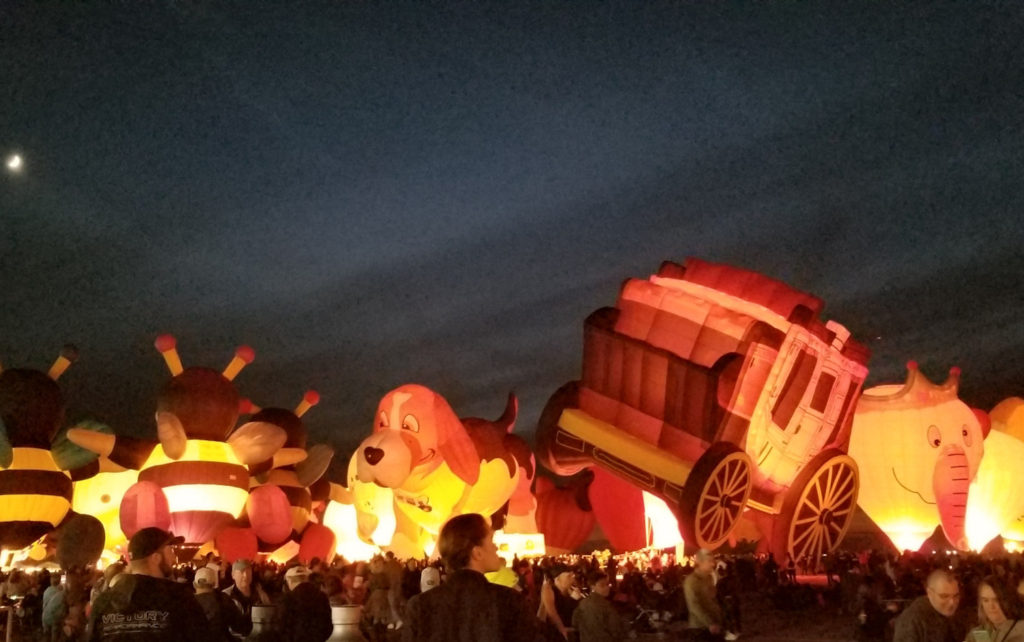 Everything glowed!
Even my newly acquired sparkly squid hat, which proved to be really useful when trying to find me, glowed.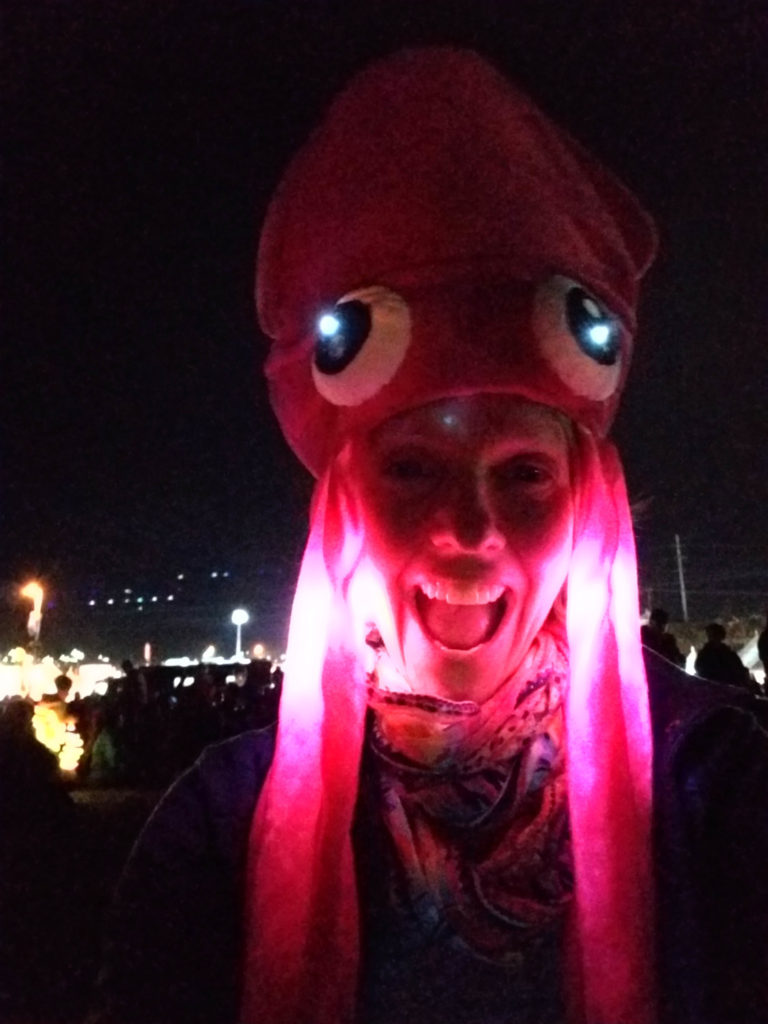 And if that wasn't enough? After the balloons deflated, men dropped out of the sky in parachutes in lit up suits shooting out fireworks, accompanied by a laser light show and more fireworks. And all for the entrance fee of 20 bucks. No joke.
The next morning, we got up early to see the morning "Mass Ascent"
Walking over, this is what you see…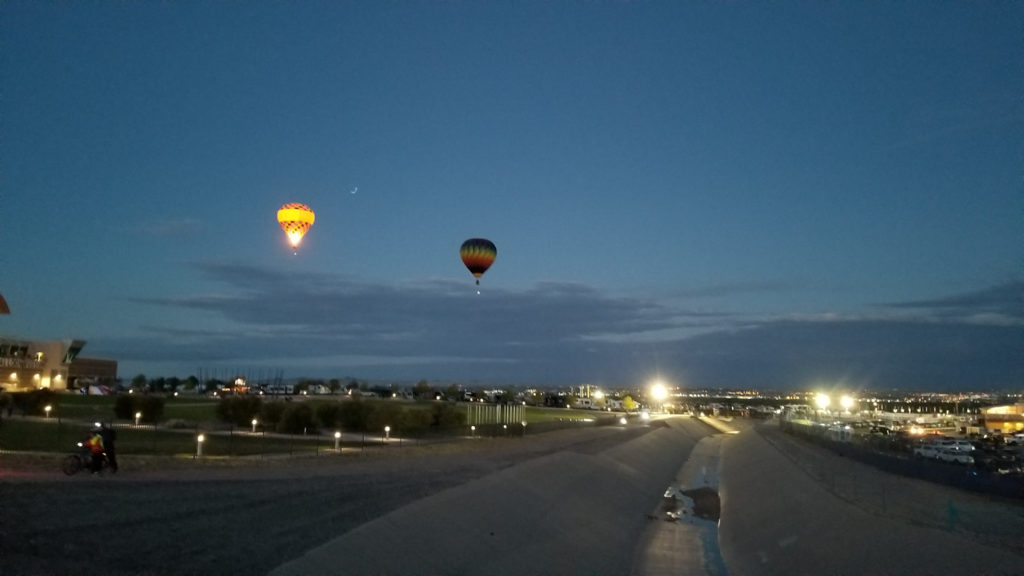 I got a little panicked thinking "Oh no, we're going to miss it" Little did I know there are SO many balloon, the morning ascent lasts  hours…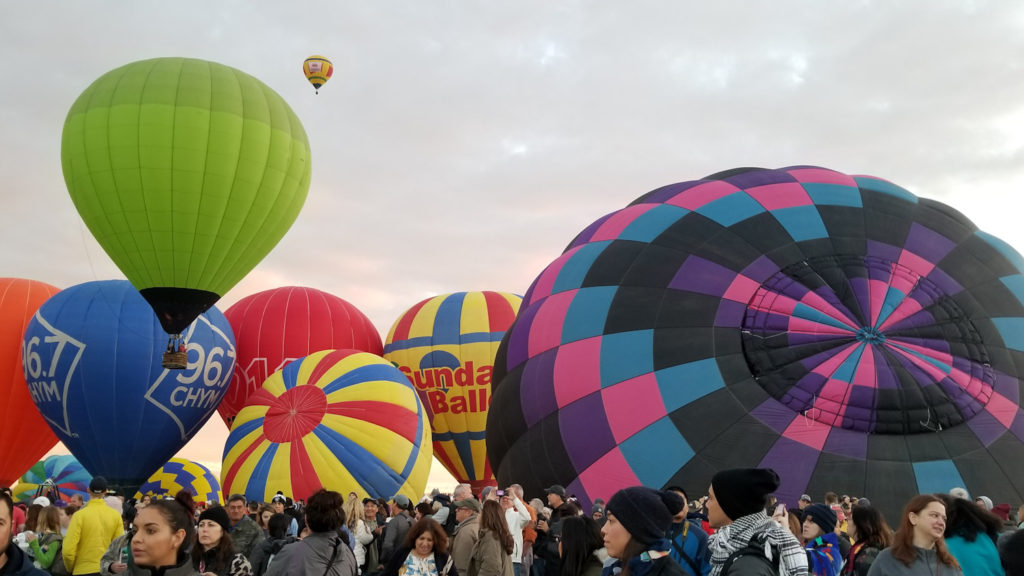 Little by little they'd inflate…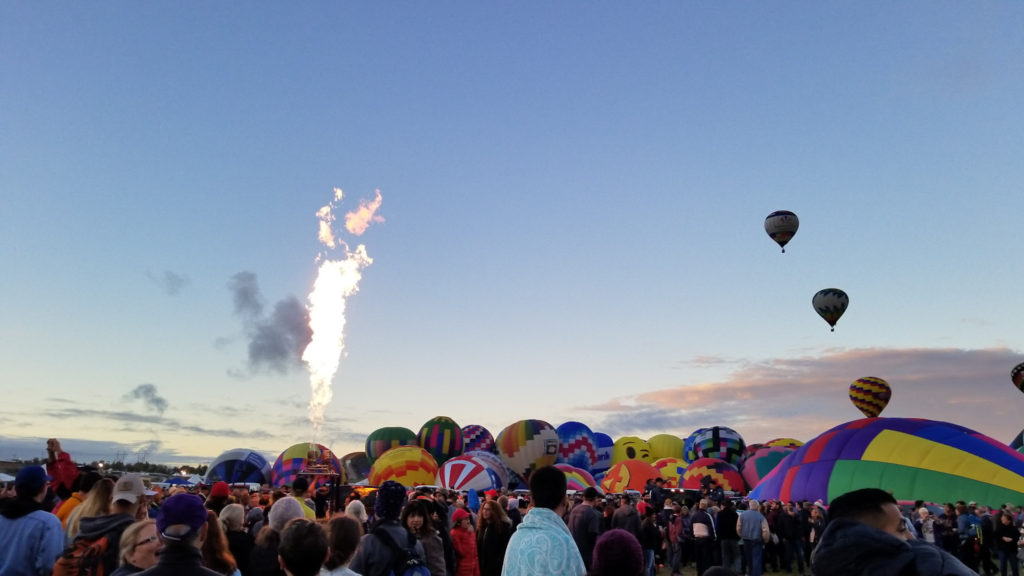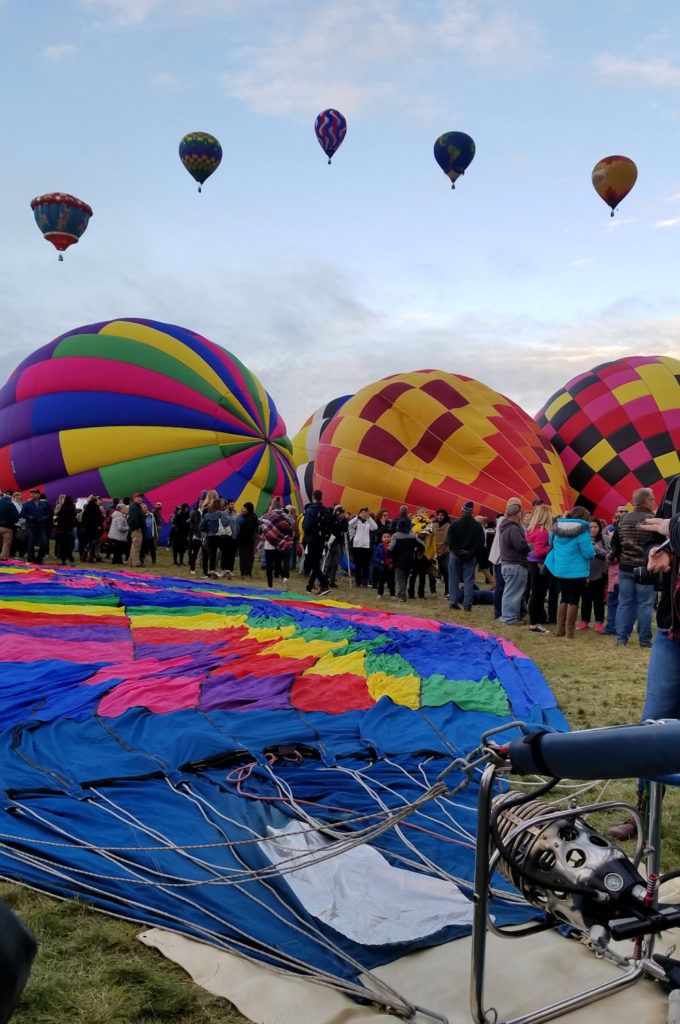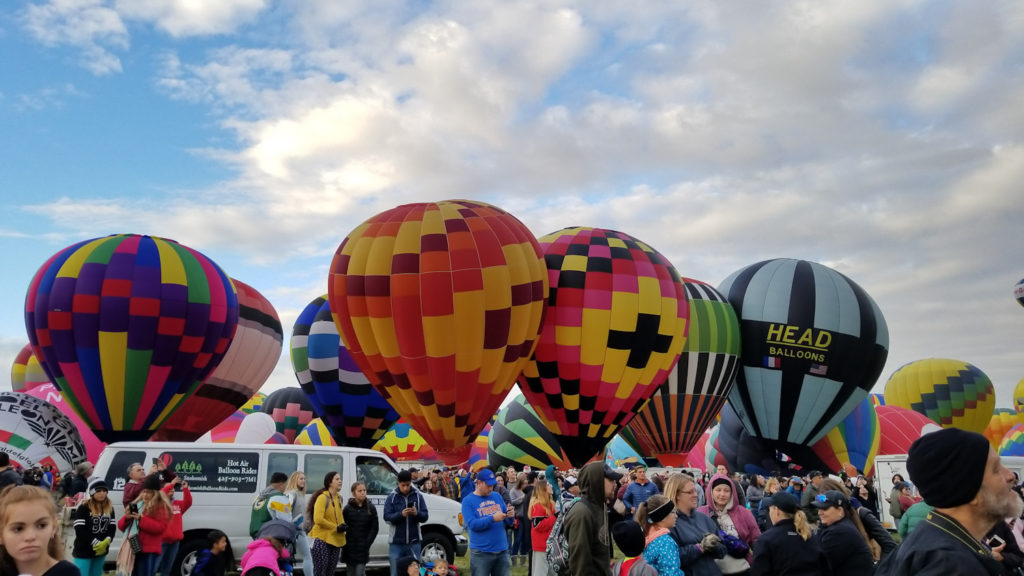 and then just rise… and rise, and rise…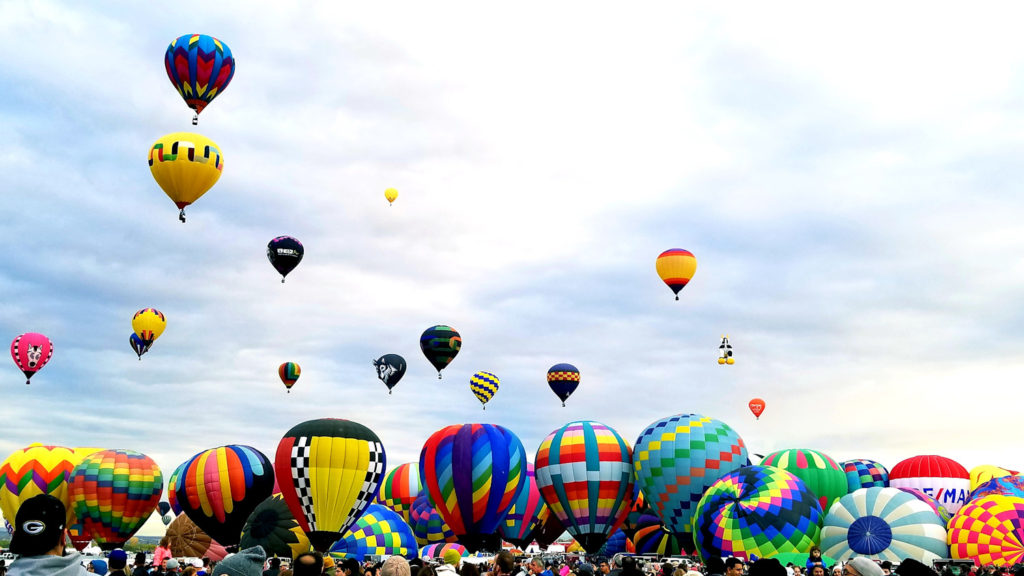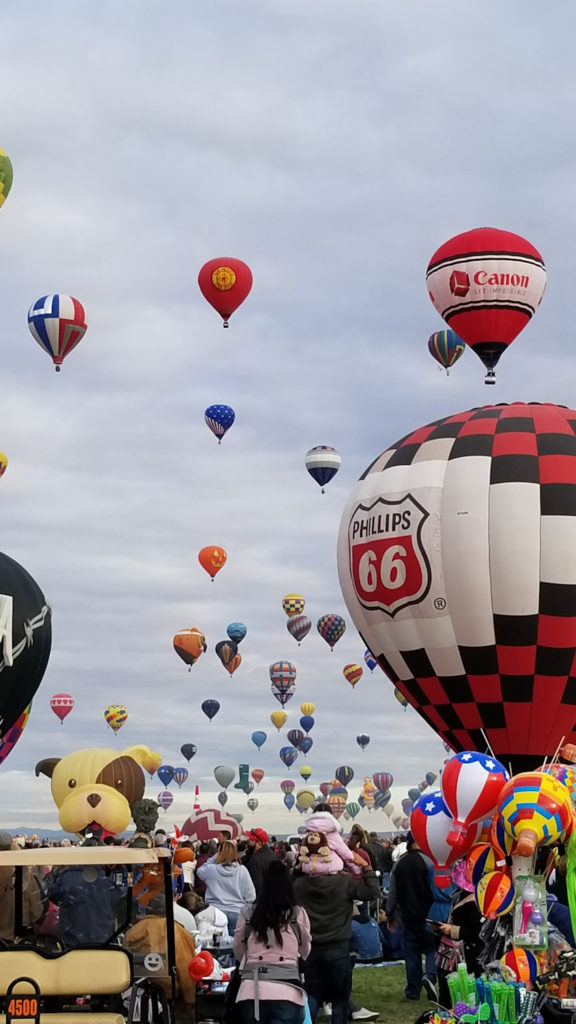 For hours….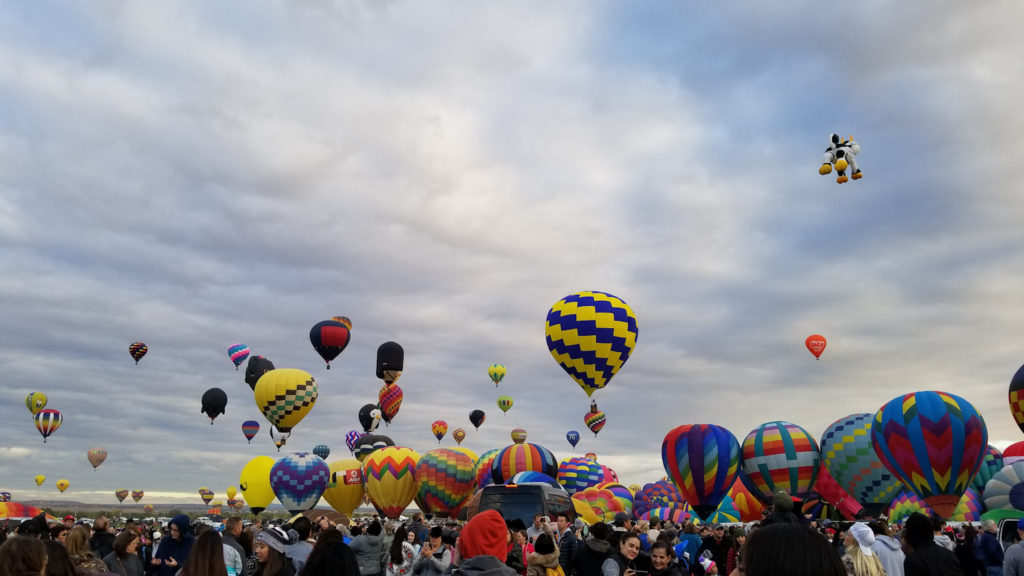 There's a guy on the loudspeaker commentating on who is rising next…and folks in referee gear who are "Launch Directors", function as air traffic controllers for the balloonists.
The afternoon was designated for naps, and rest, and preparation for the next evening glow session. We happened to have GREAT neighbors, so our kids all got to hang out together.
This is our "front yard" view. Packed in to the parking lot, all for the balloons.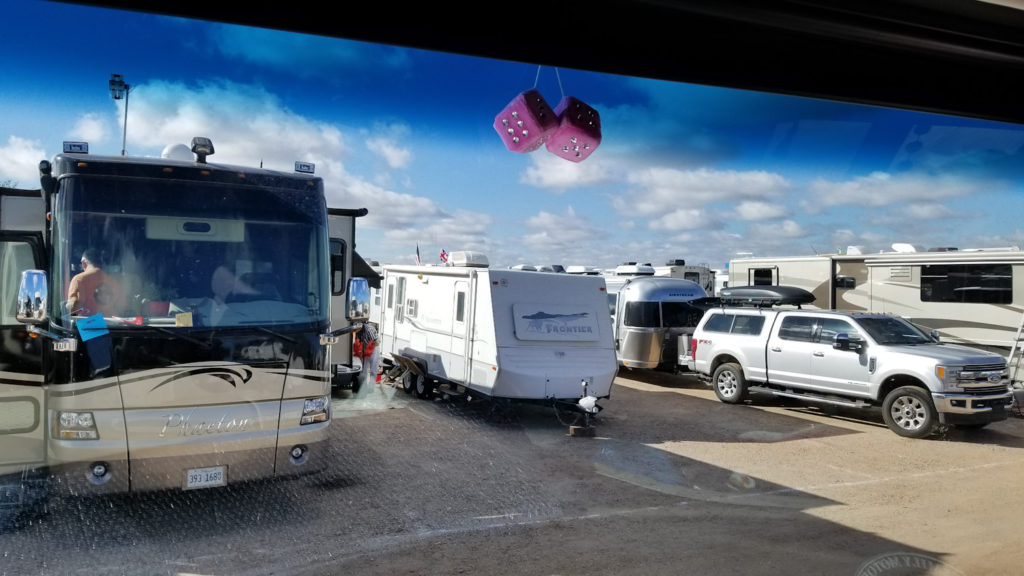 The evening glow session consisted of standard shape balloons. Although the shapes were fun, I kind of preferred the masses of regular balloons.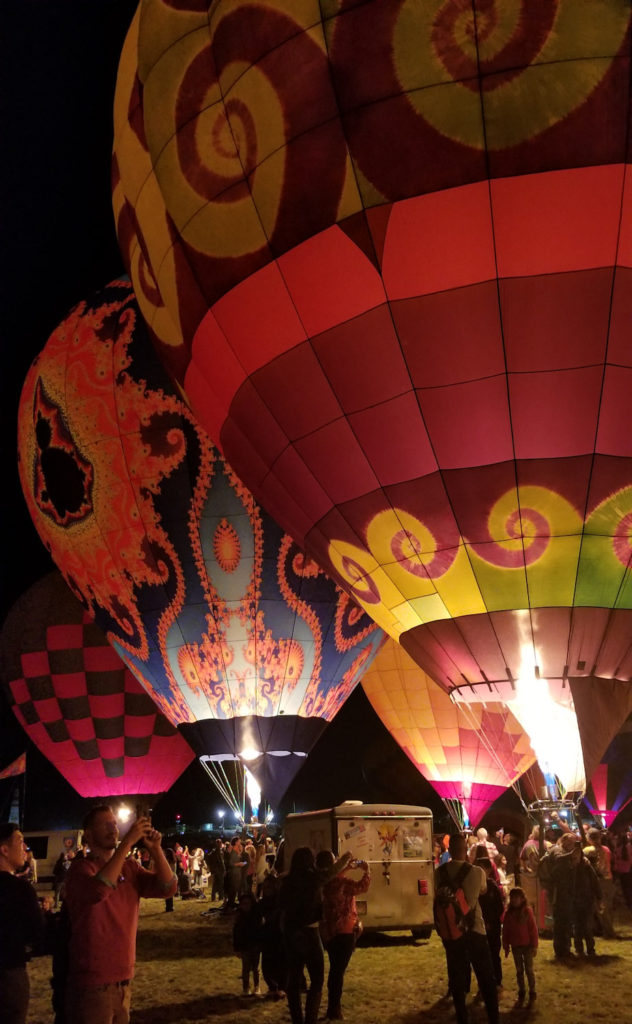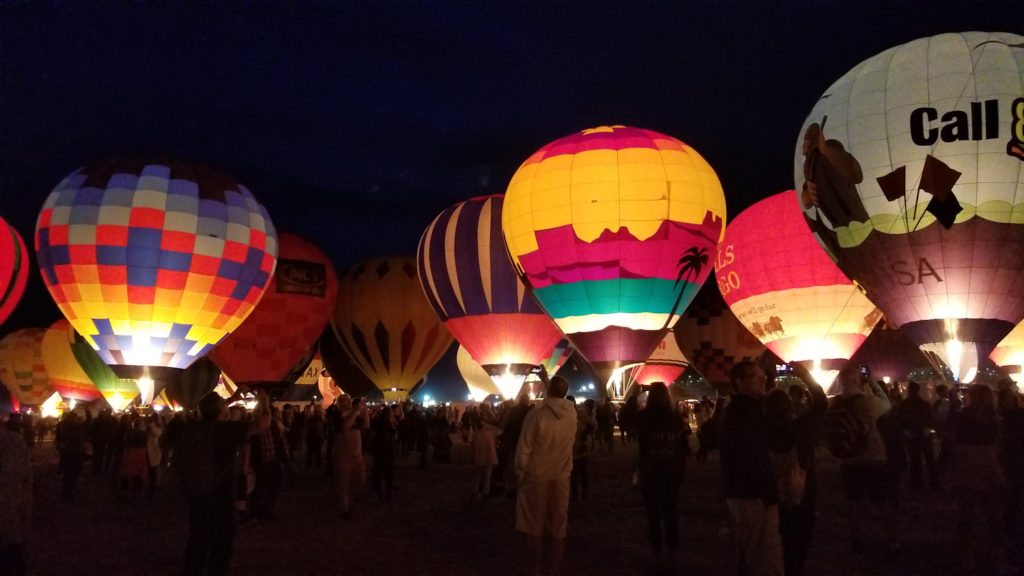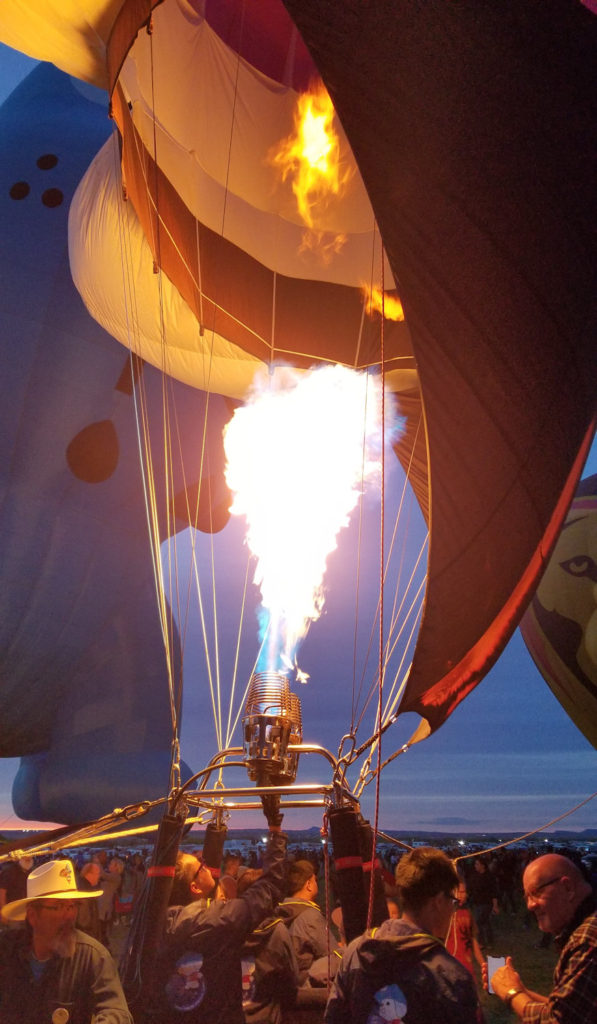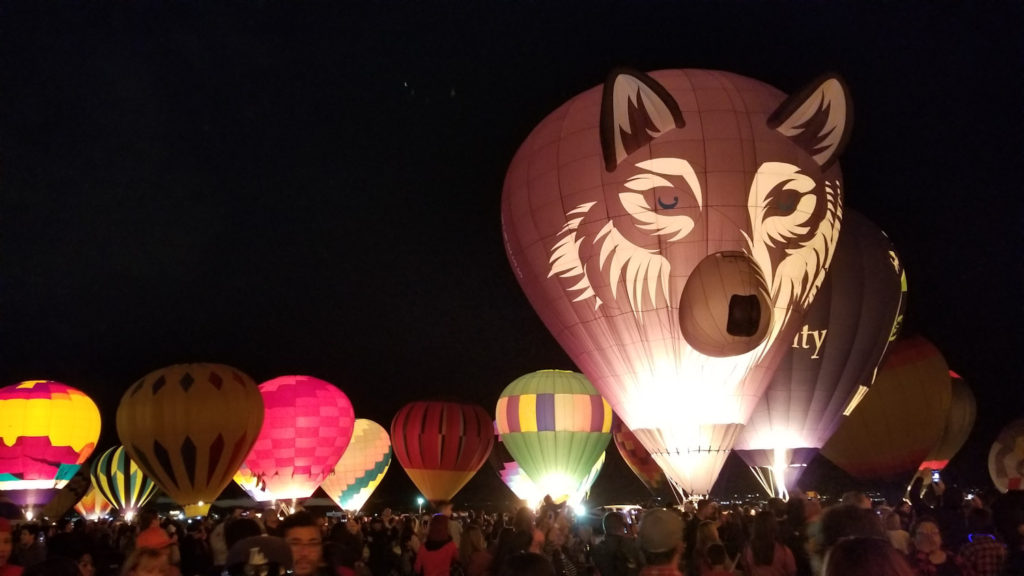 And as all the balloons deflated, once again, the parachutes, lasers and fireworks.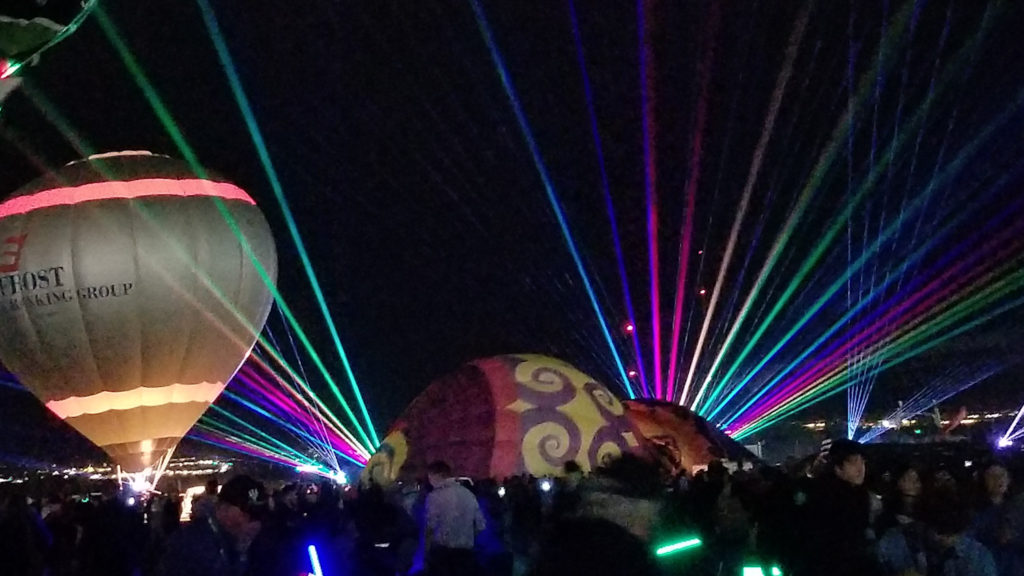 It was so, awesome, and happy, and I hate crowds, and this was so manageable and fun.
We were all pretty tired afterwards. After the festival, we had planned to leave but had to wait in Albuquerque almost a week, waiting for parts and repairs.
Not a bad place to be stuck, you may think, but we happened to be there during a bad weather system which brought 50MPH wind gusts ALL night long, and bone chilling weather. I know, what you're thinking. We're moving to NH. But the wind and rain were punishing. And our hot water heater was on the fritz. So, barely warm showers. Ugh.
We took off to Santa Fe one day to check out Meow Wolf… the incredible immersive and interactive art installation entitled The House of Eternal Return. Apparently everyone else in the area had the same idea as the line was well over an hour long. And despite the cold, and wind and rain we waited in to get in to see it, it was TOTALLY worth it.
I can't really explain, but you wander through at your own pace, and just soak it all in. For those that are more "serious" about the experience, there is actually a story to figure out, with clues along the way. We just got lost and had fun.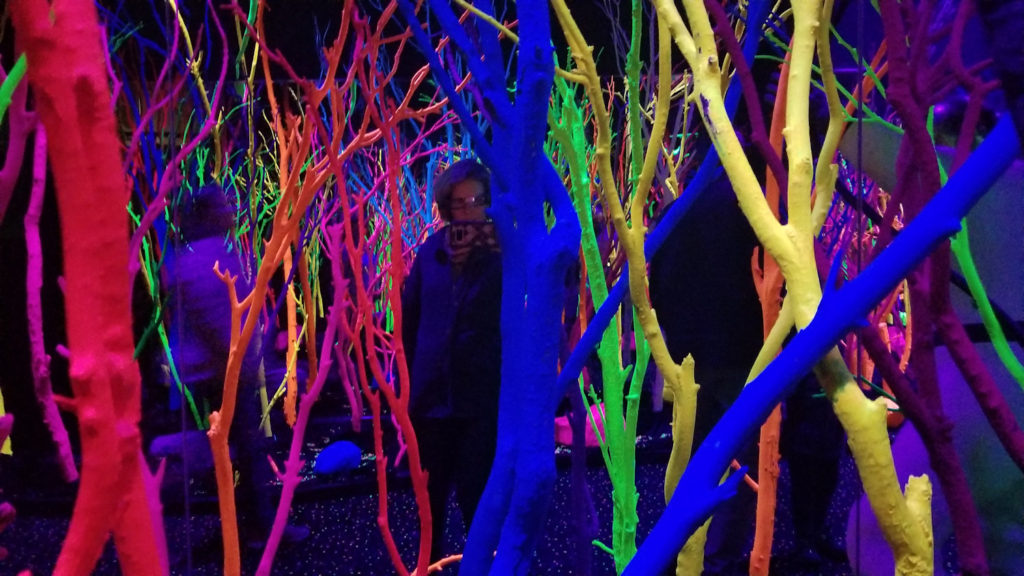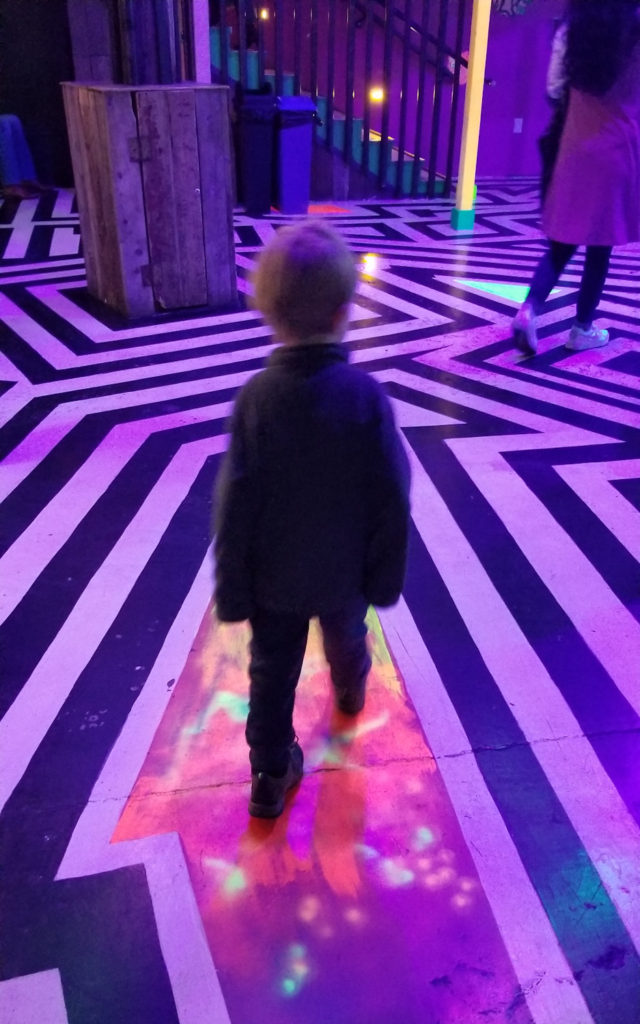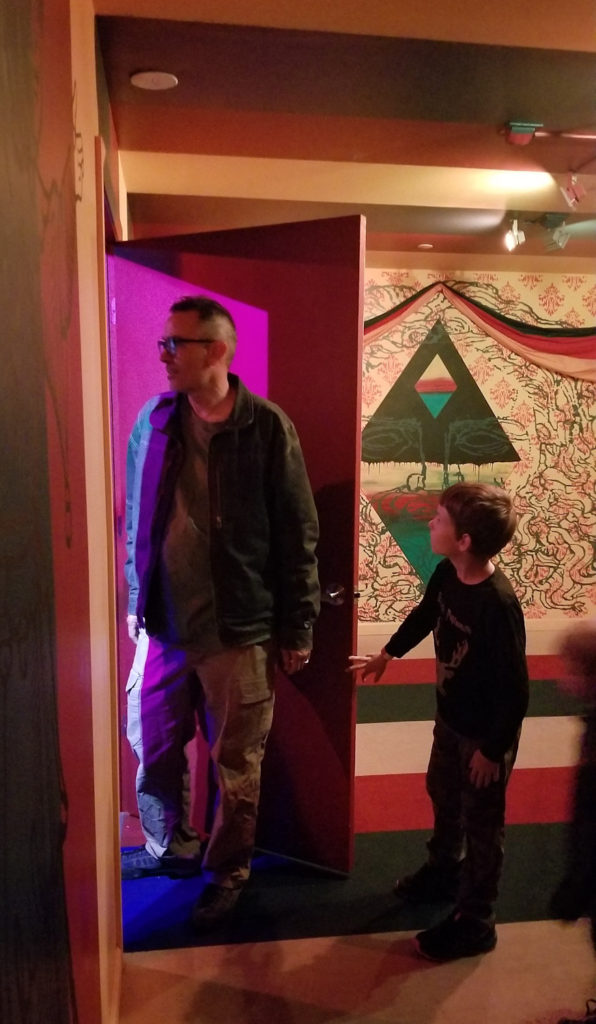 Musical Dinosaur bones…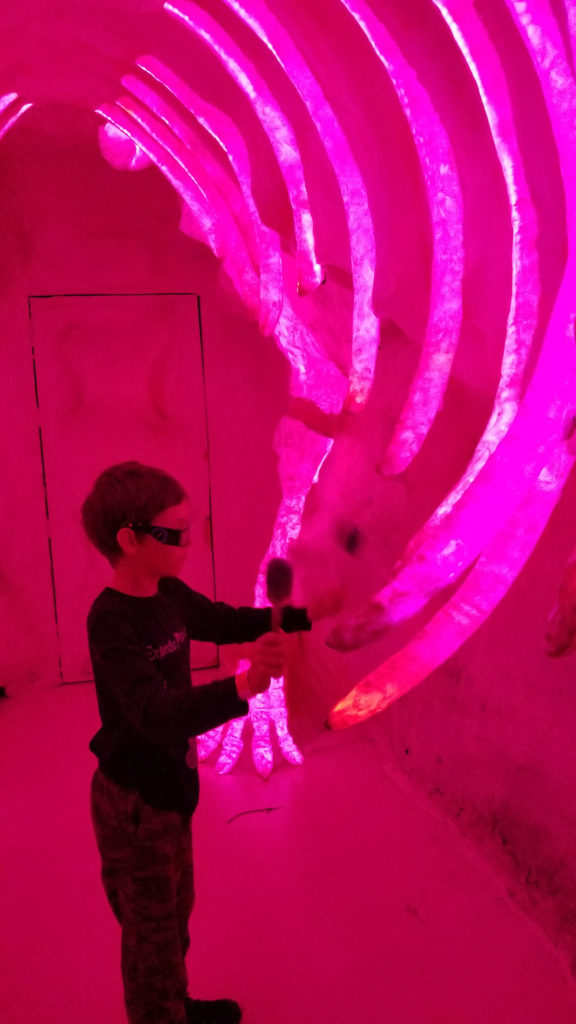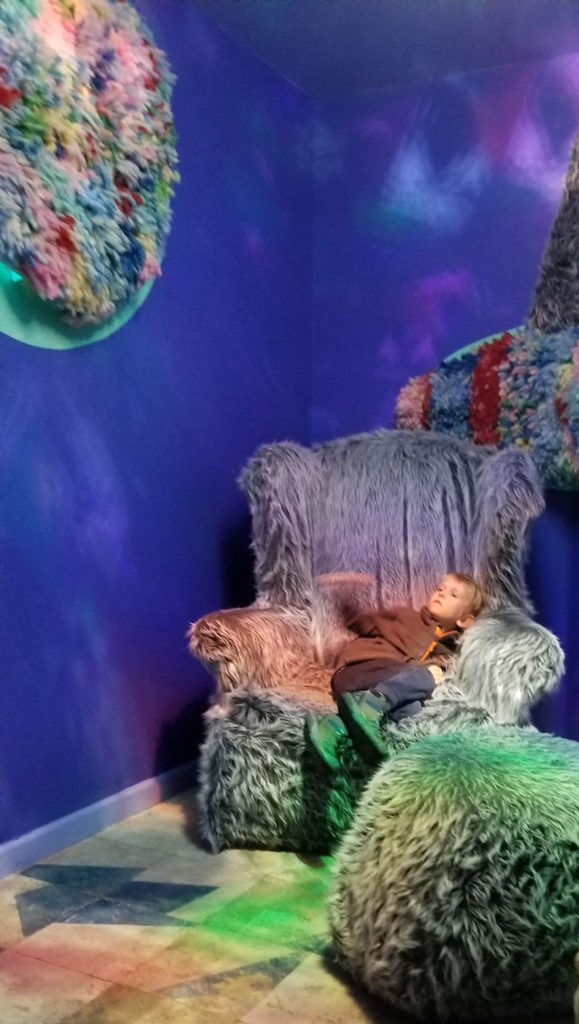 This was probably the best part… walking into the fridge to another dimension..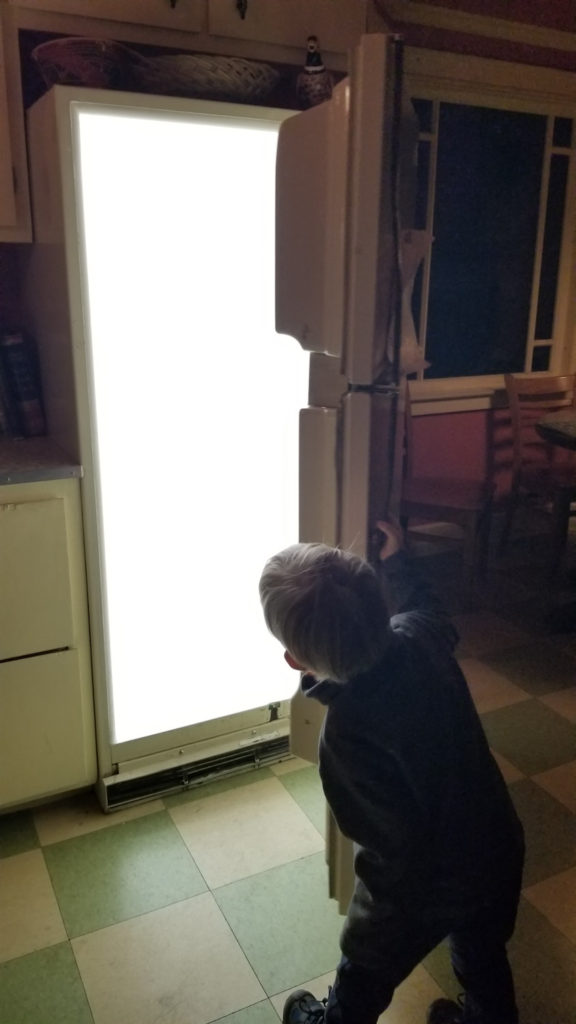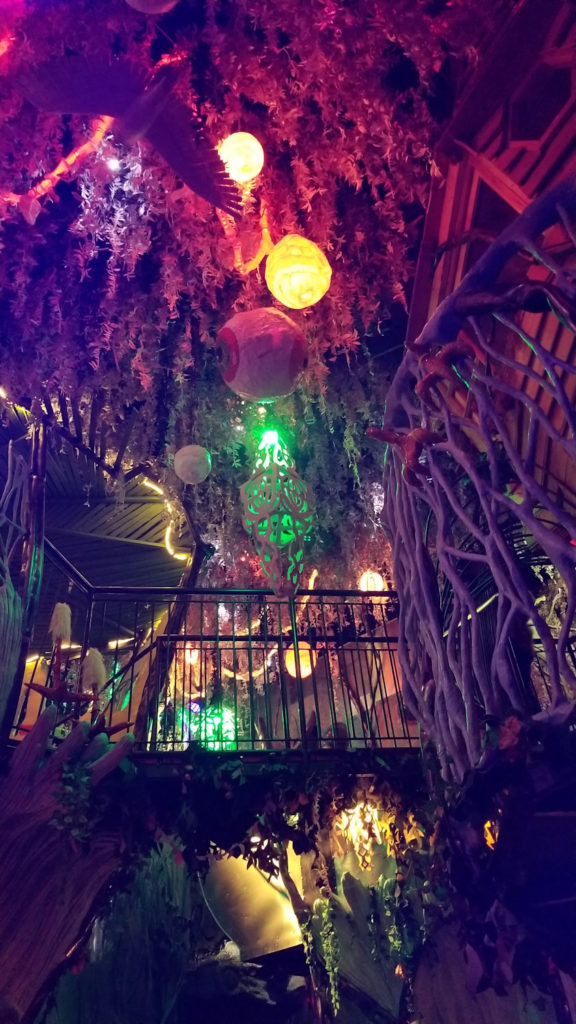 Or climbing into the clothes dryer…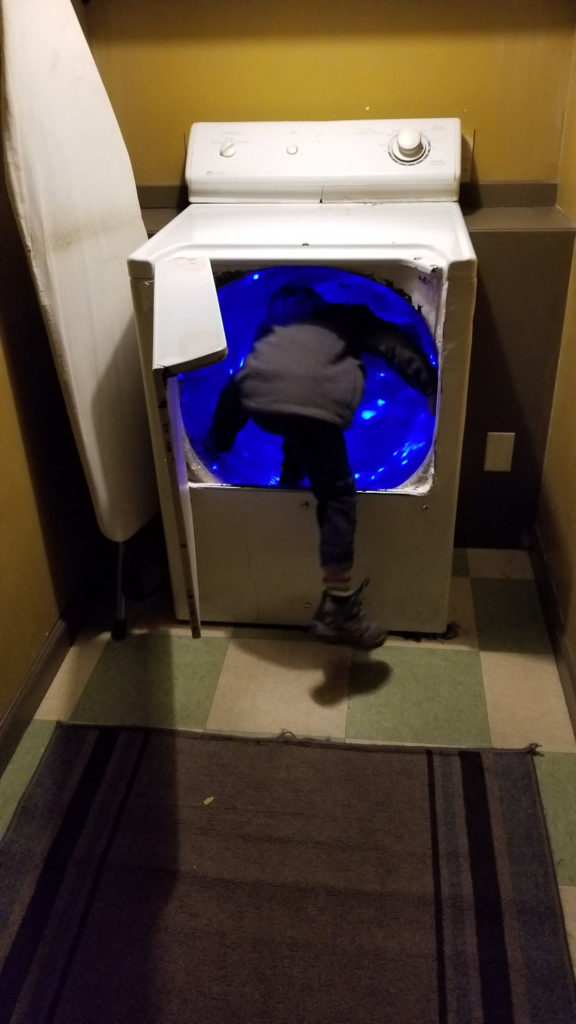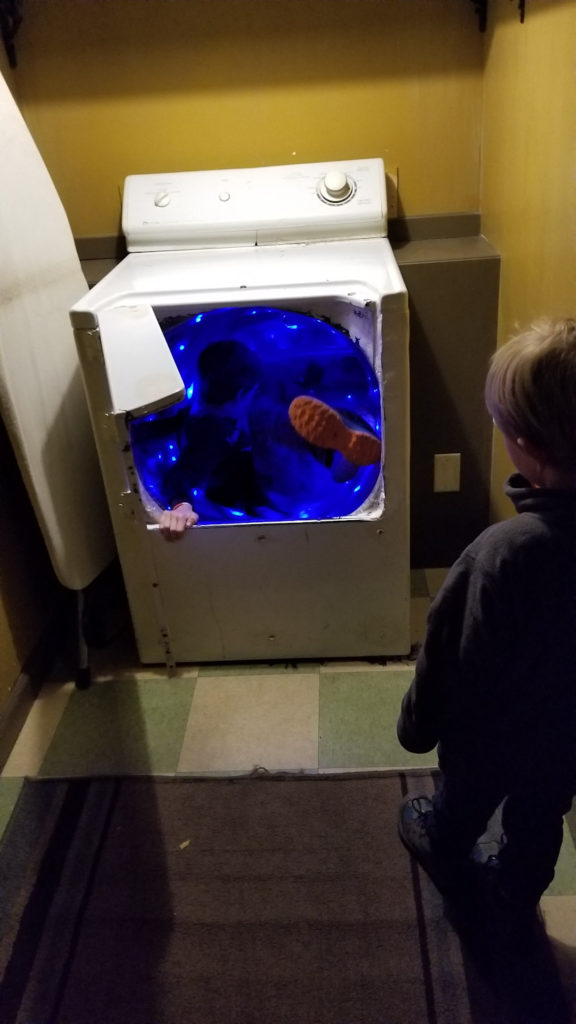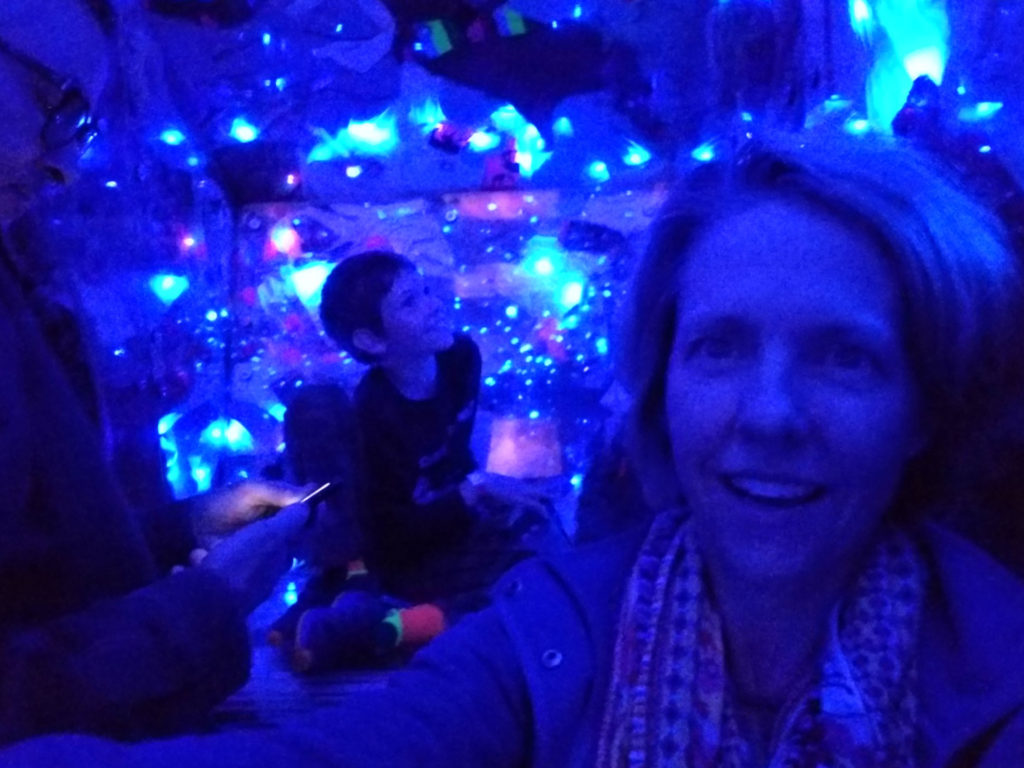 Or hanging out here, after you walked through the closet….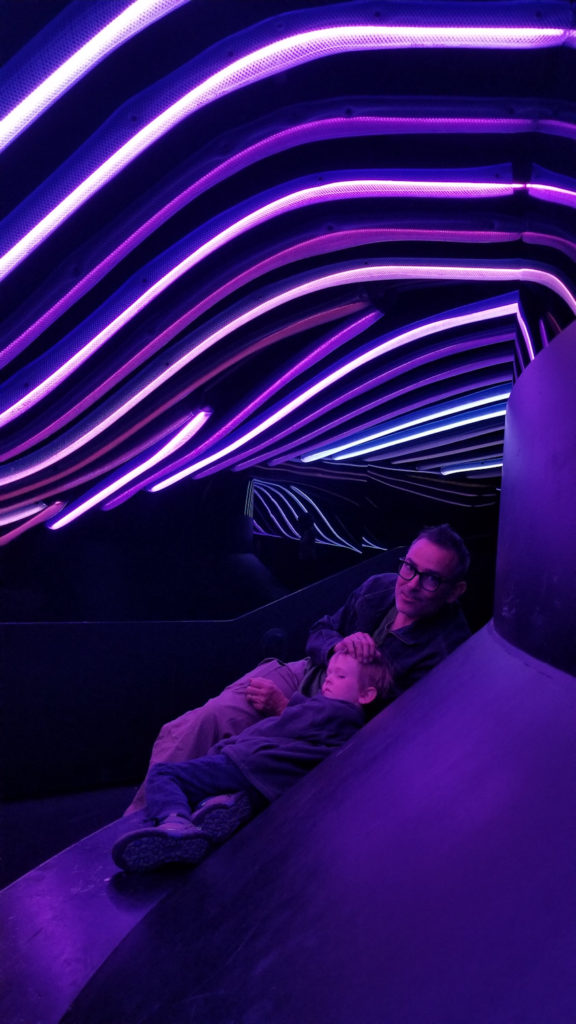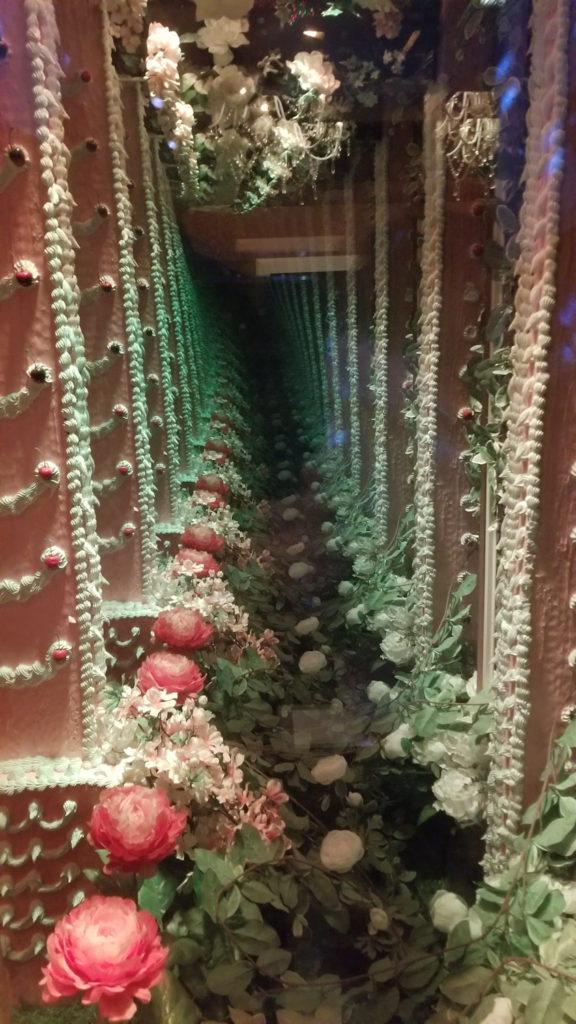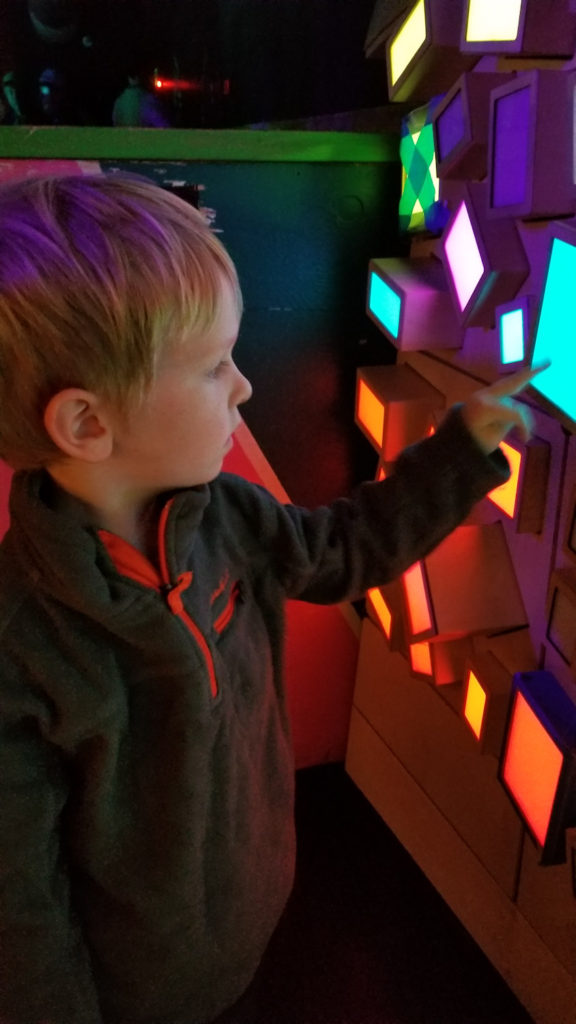 Laser light harp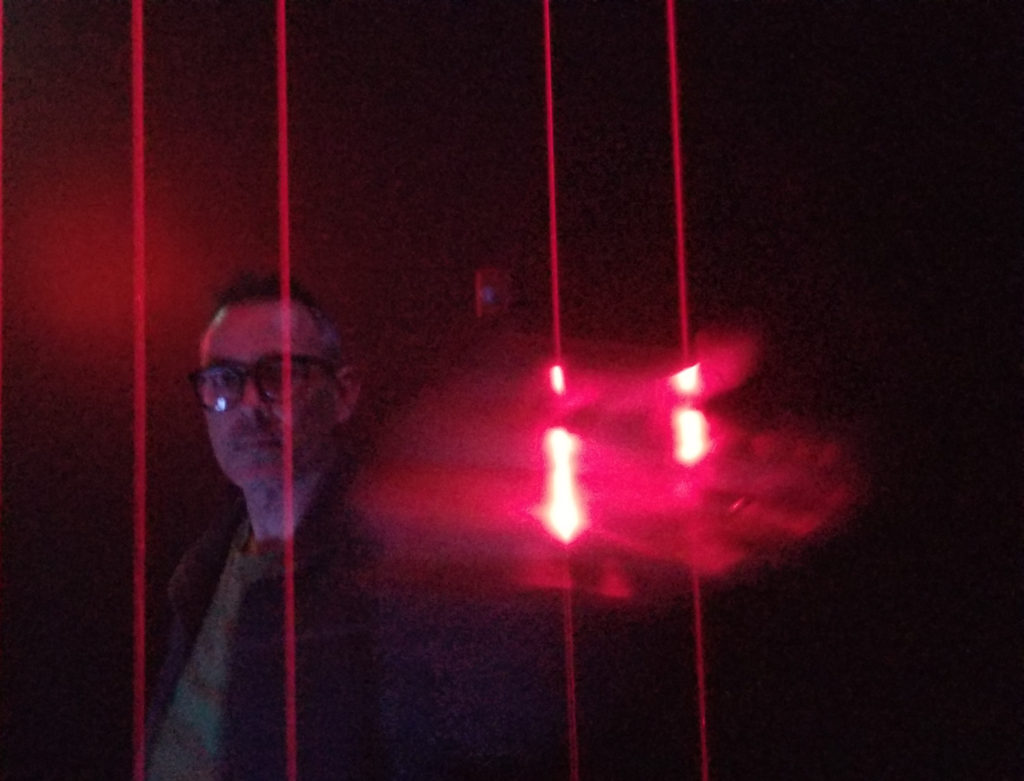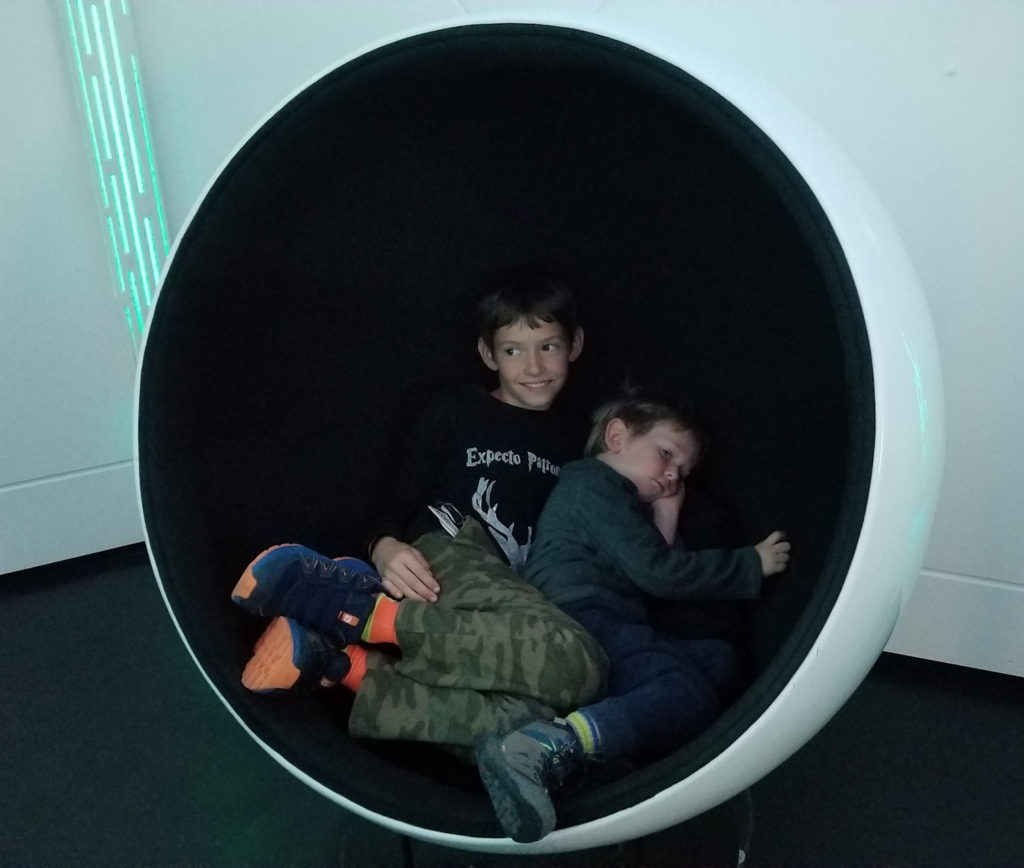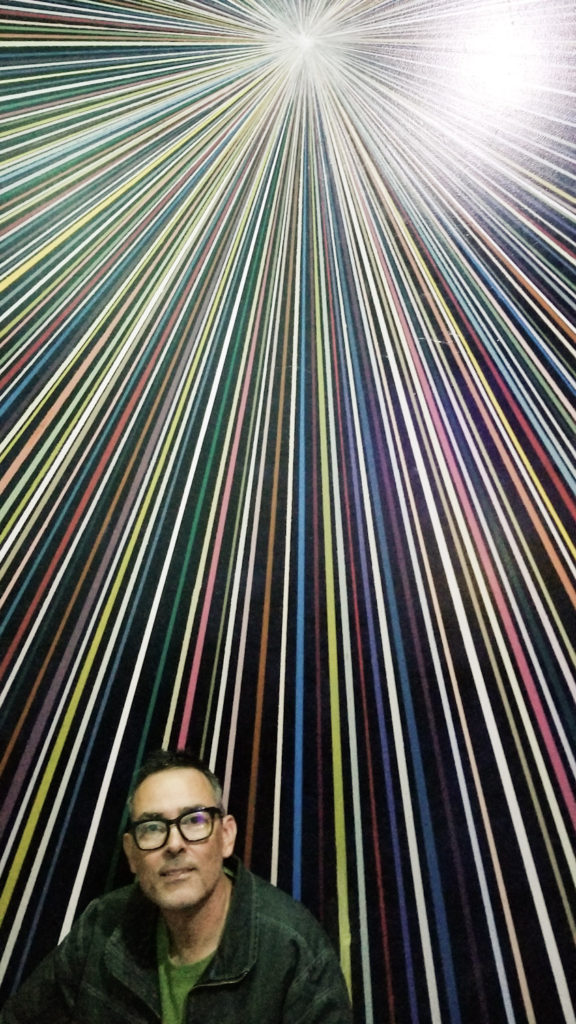 And of course, what happens at Meow Wolf, Stays at Meow Wolf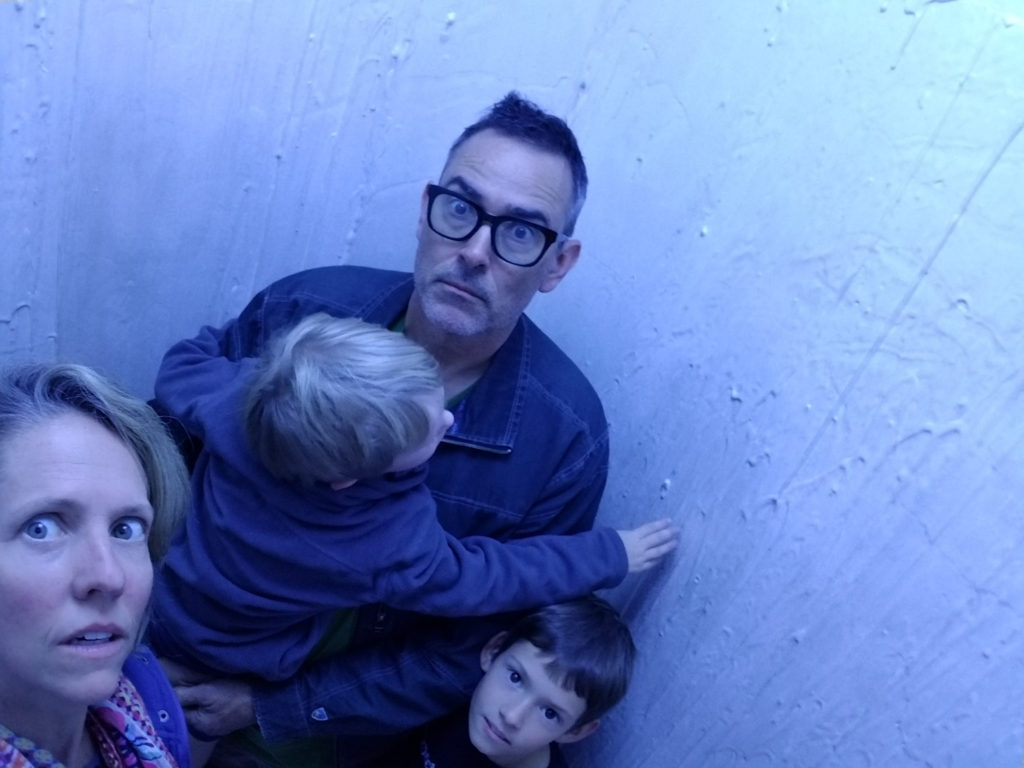 Well, our car got got fixed, and we were itching to roll out of Albuquerque. Carlsbad Caverns NP was next on the list. Unfortunately, we had to cut out Big Bend NP in TX, and White Sands National Monument in NM.
Small problems considering we made it to Albuquerque unharmed, and our new tow equipment got safely and properly installed.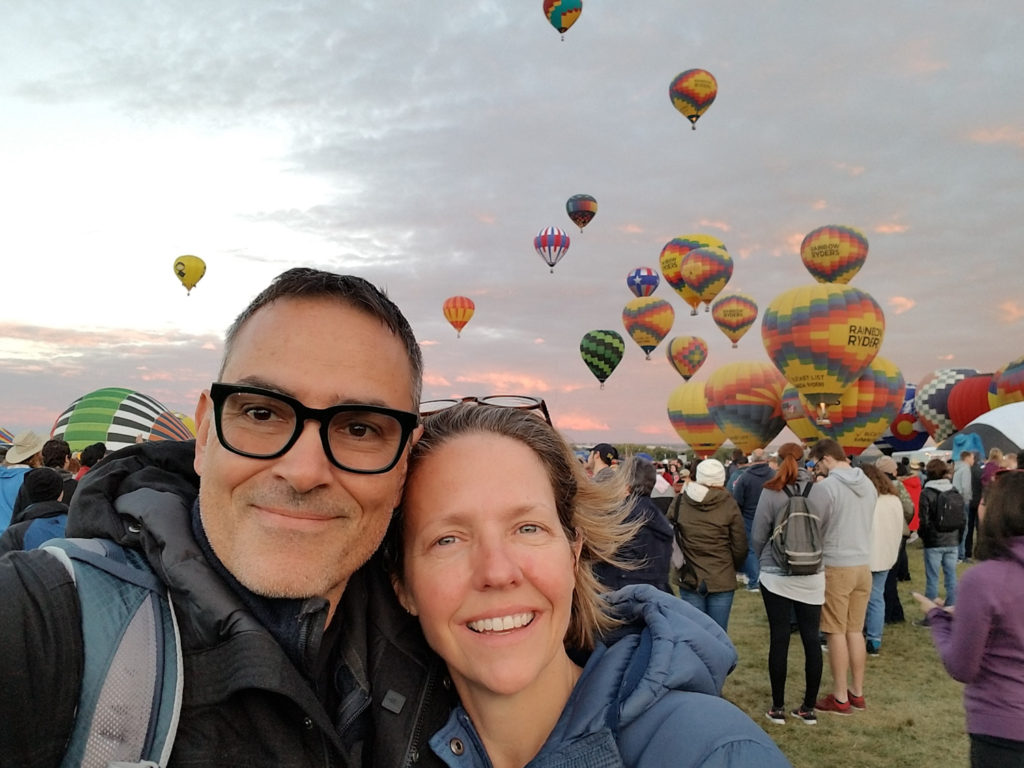 Thanks for joining us!
The Caverns were fun so stay tuned!