Glass Beach, Fort Bragg, CA

I had been interested in seeing this place for a very long time. I had seen a few pictures like this on the internet, and thought it would be completely magical to visit a beach whose sand was full of beautiful gem like sea glass. The story goes that "back in the day", residents of this seaside town (as many others used to as well…) used these coves as a trash dump and over time, all the glass bottles broke up, tumbled by mother nature and returned as magnificent sea glass.
 Magical, right? Well this is glass beach….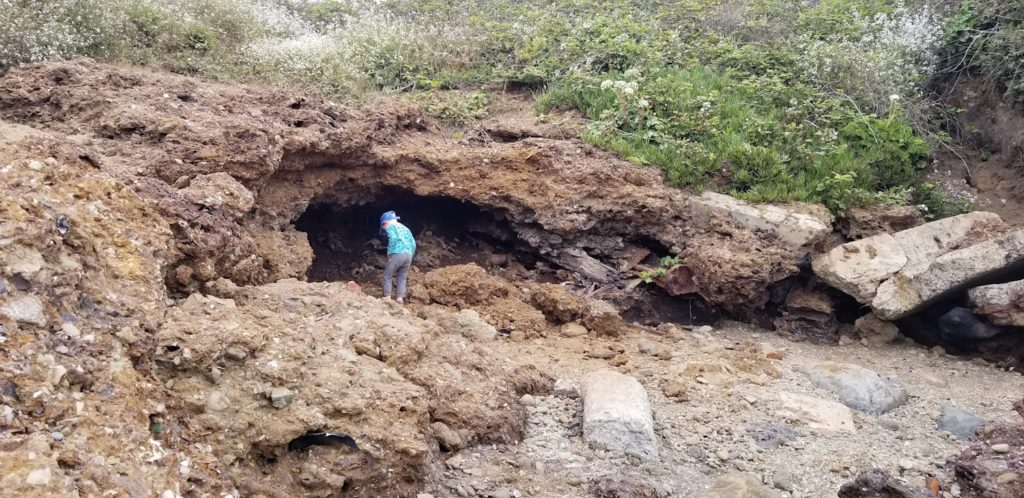 Basically, the old town dump on the edge of the water. This is my kid. Rummaging around the dump.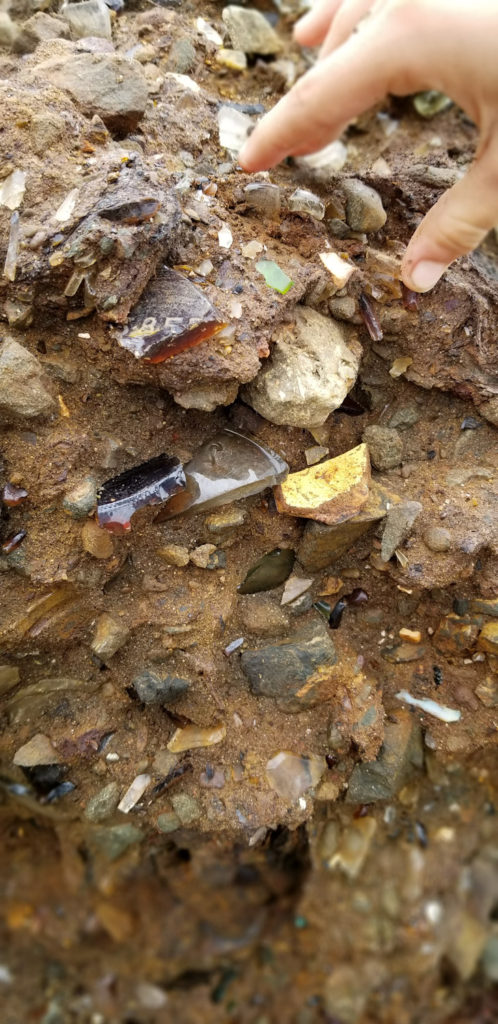 Layers upon layers of dump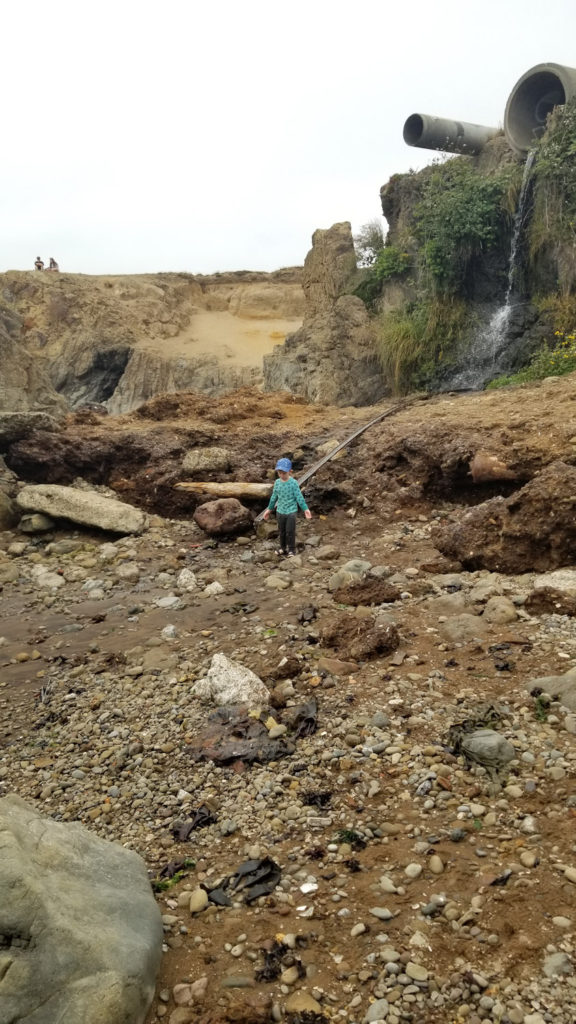 By the beautiful Pacific ocean.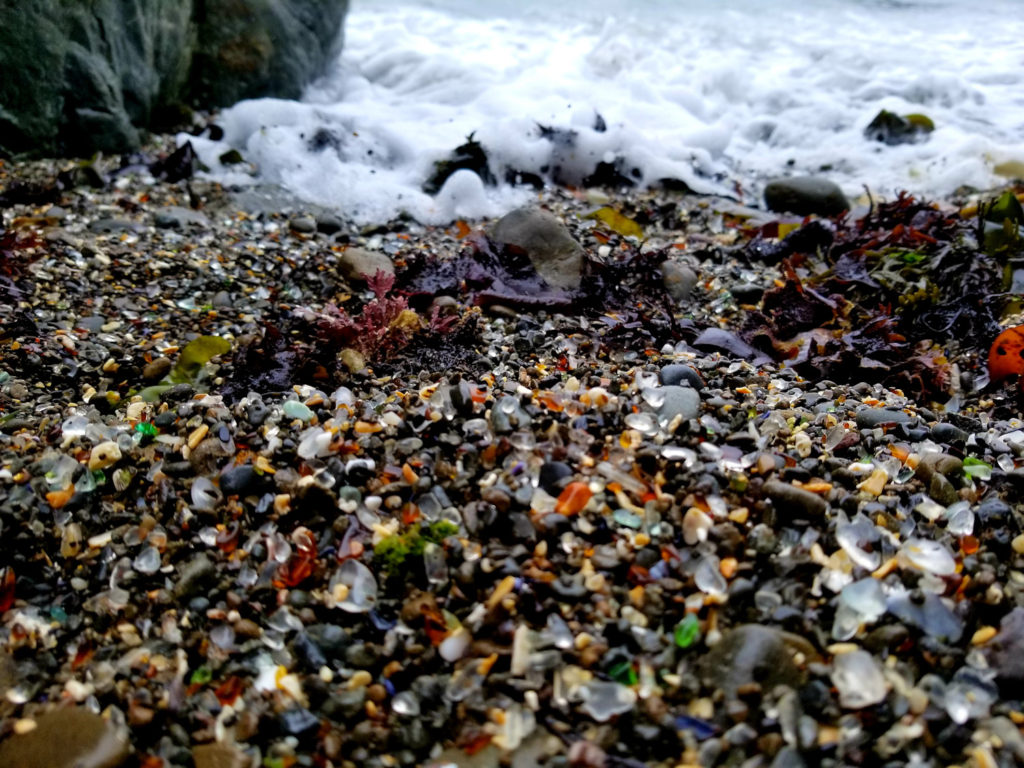 Ok, that being said, I was completely fascinated. I am not a collector of sea glass, but could have spent HOURS there poking around. It doesn't look like much, but when you get your nose to the ground, it's amazing what you find.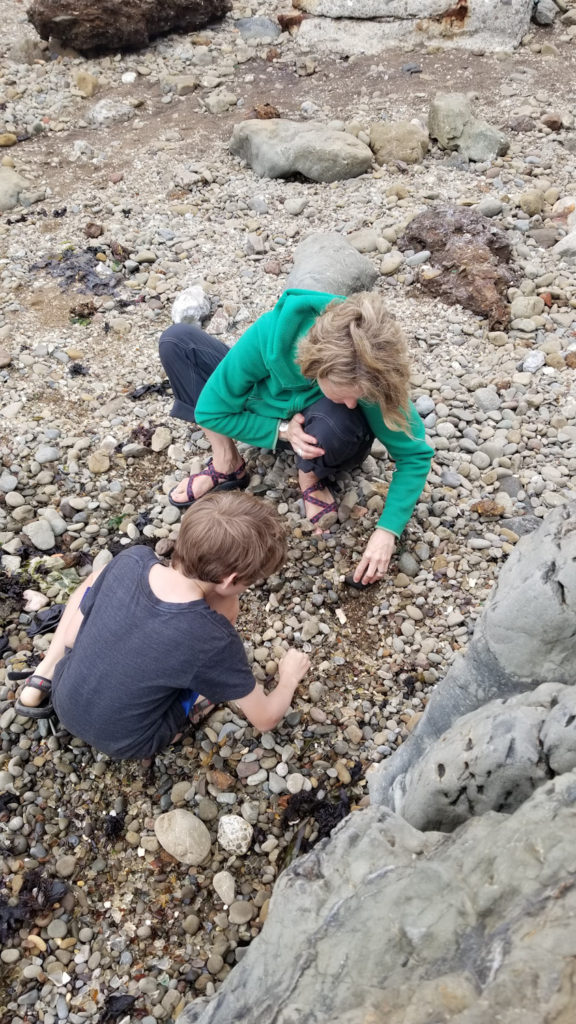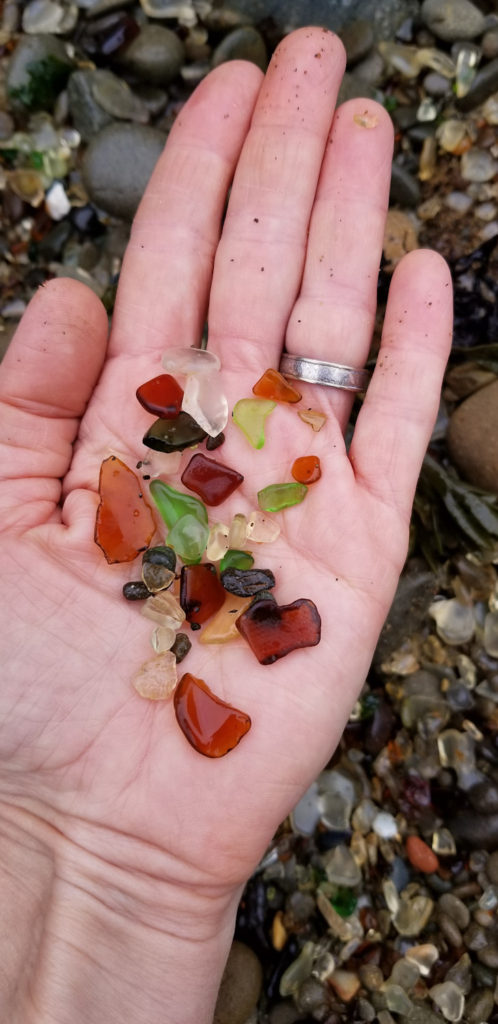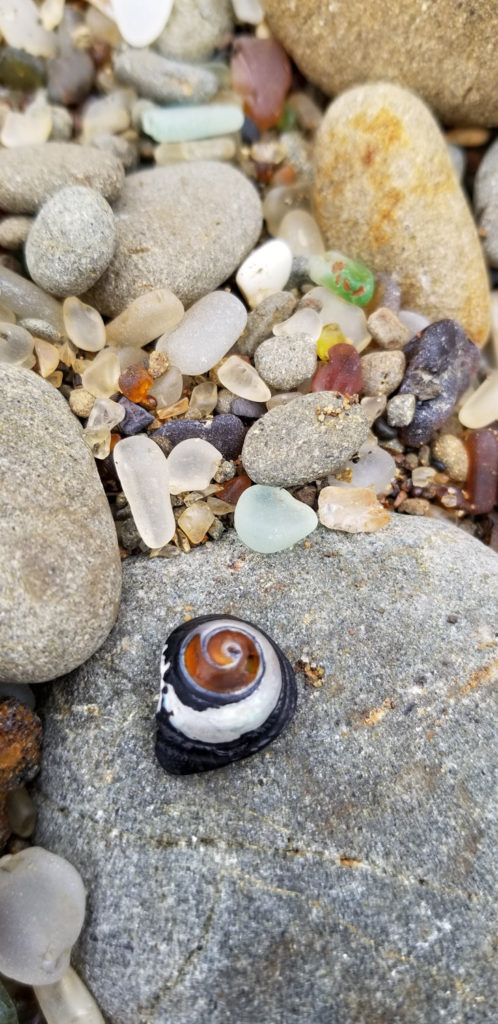 I was fascinated by all the layers of time that were revealed and the remnants of the past layered in the rocks.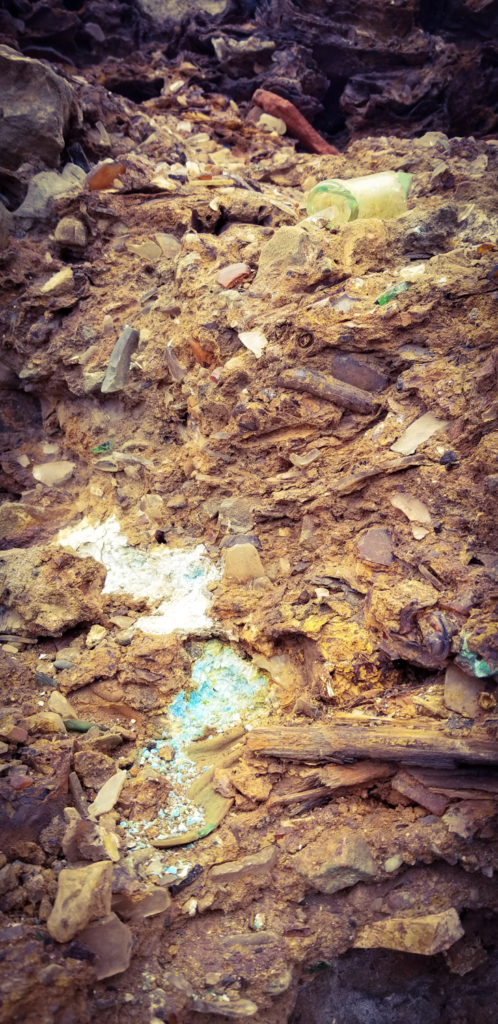 Layers upon layers…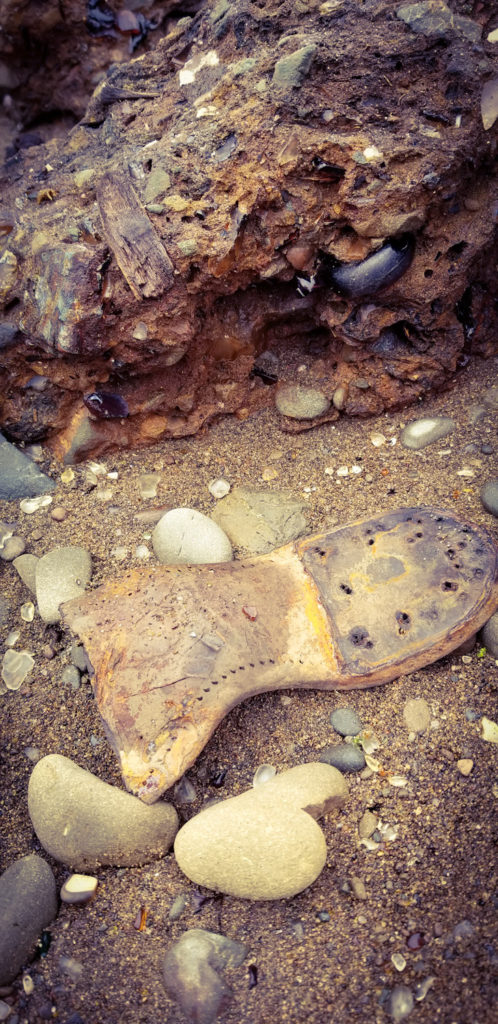 Old shoe and Abalone Shell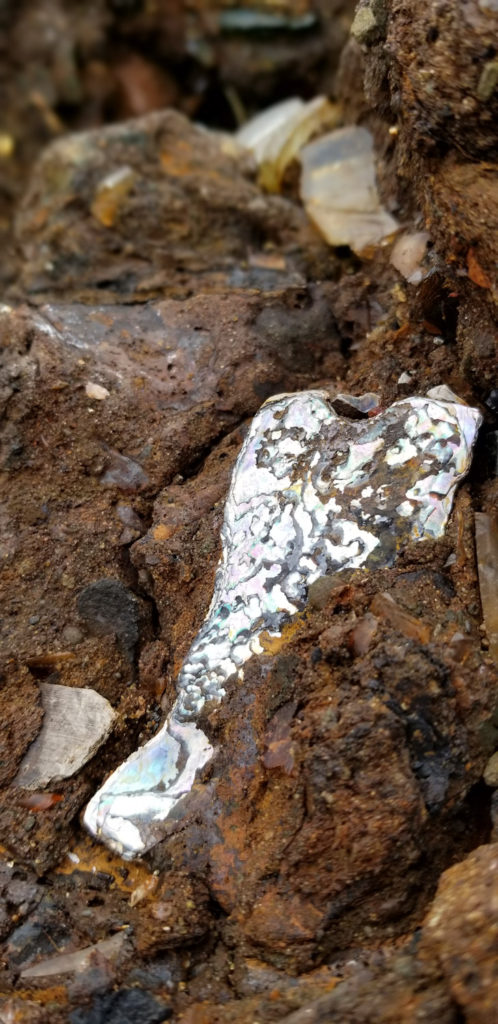 And a piece from 1918…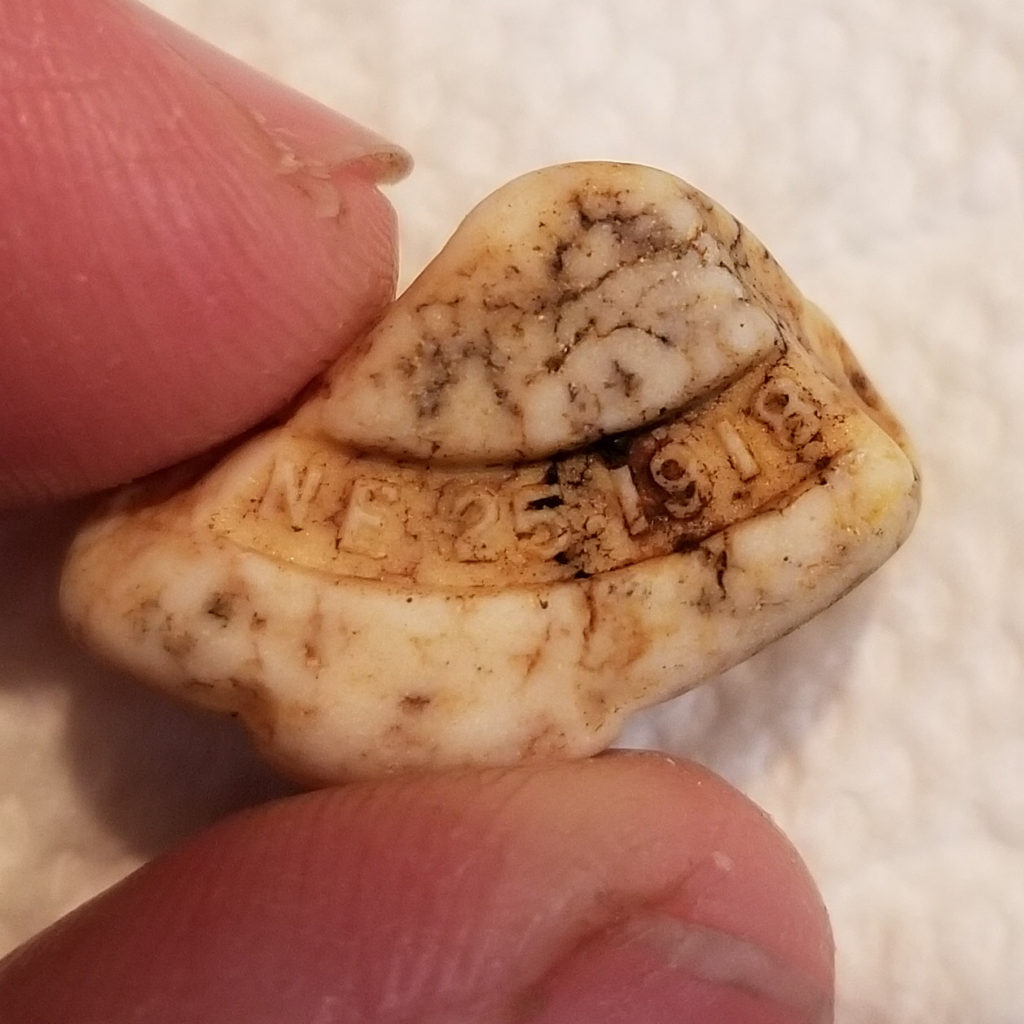 Alan was very patient while we poked around. Glass Beach might not be everyone's cup of tea, but for Harlan and I, it didn't disappoint.