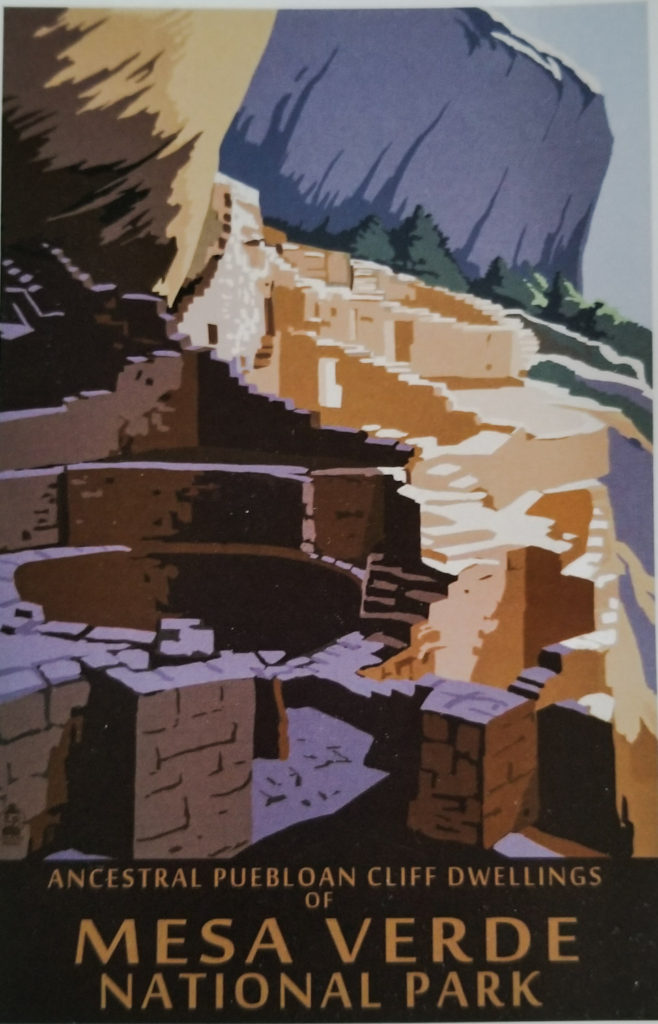 After the Great Sand Dunes, we headed to Mesa Verde on our way to Moab, UT. It was just an overnight stop for us, so we had to leave Sand Dunes early enough to be able to see the park in the afternoon. We were on the road by 6:30 AM (kids were still sleeping) which is a first for us. The glorious thing about it was the morning was quiet and the drive was beautiful!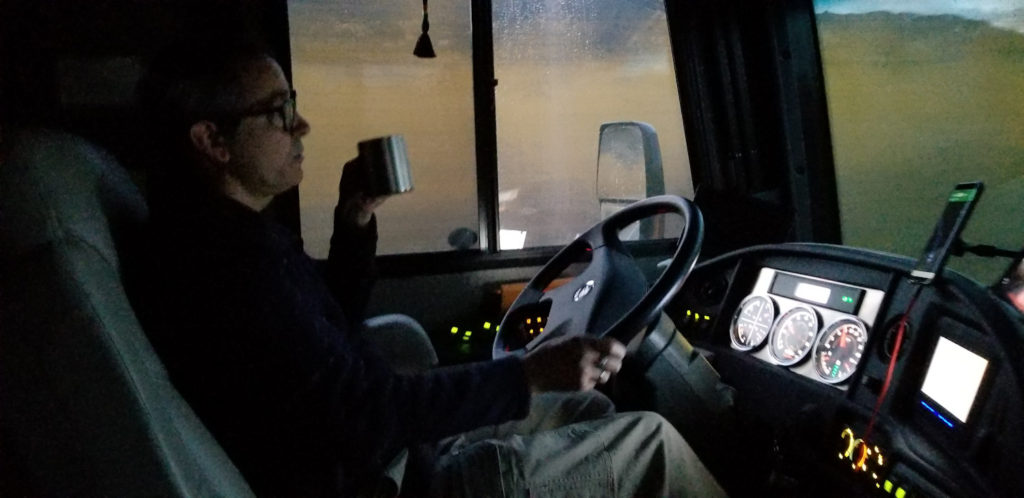 We do love our kids, but we certainly enjoyed a few QUIET hours to enjoy the sunrise together.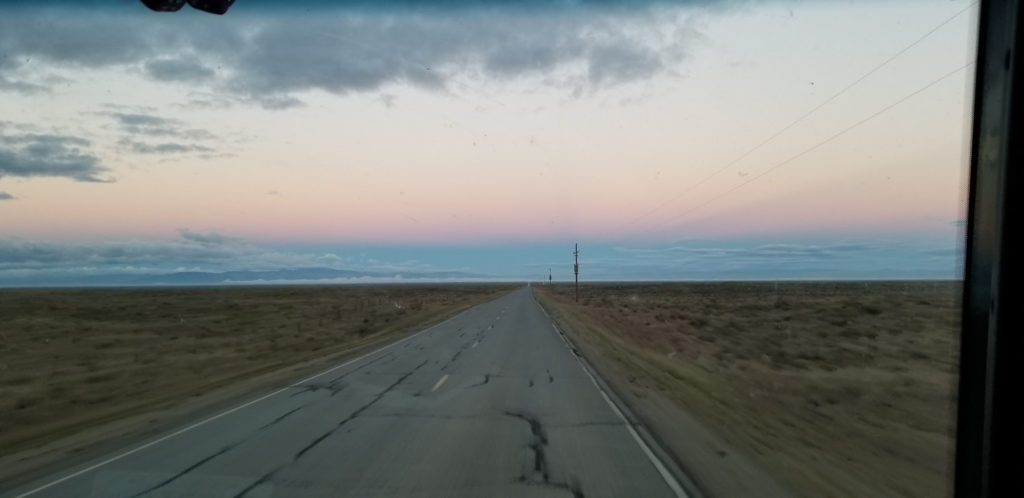 The Colorado Aspens were also spectacular!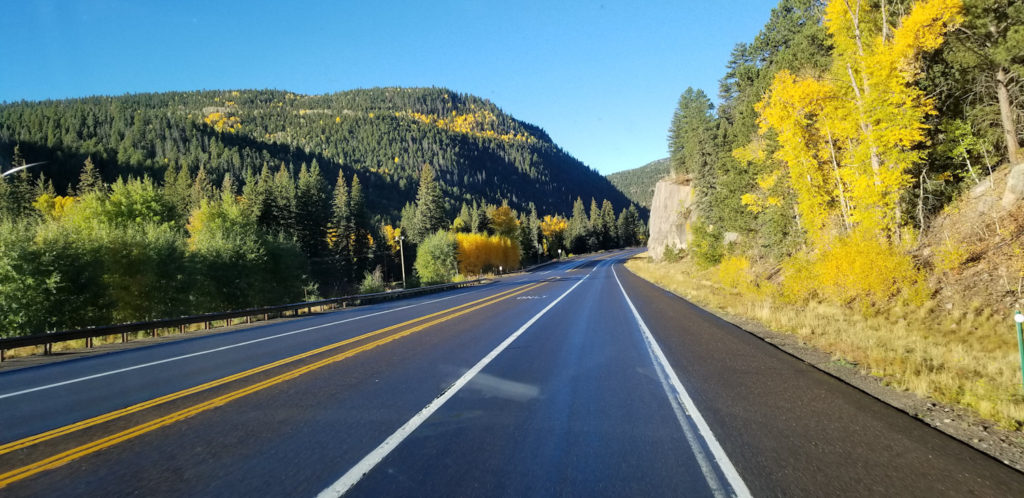 Now check this out. Best sign ever… they are not messing around.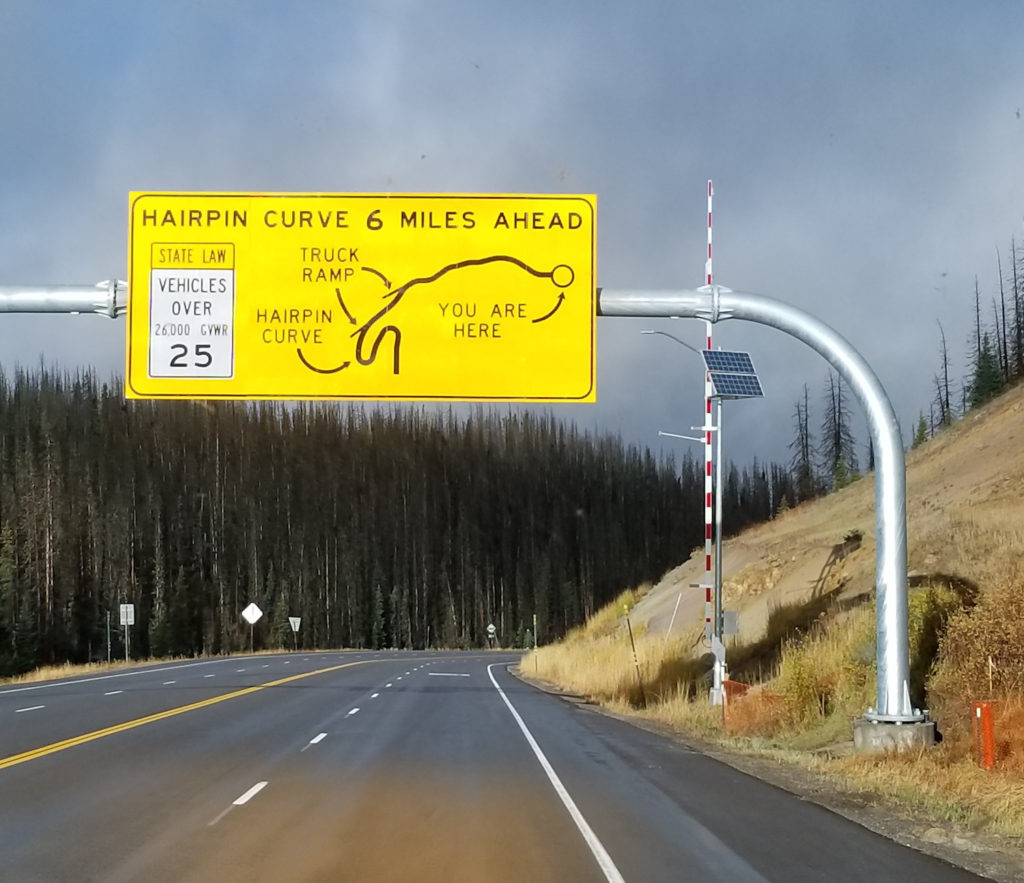 The Hairpin Turn!
(with runaway truck ramp…)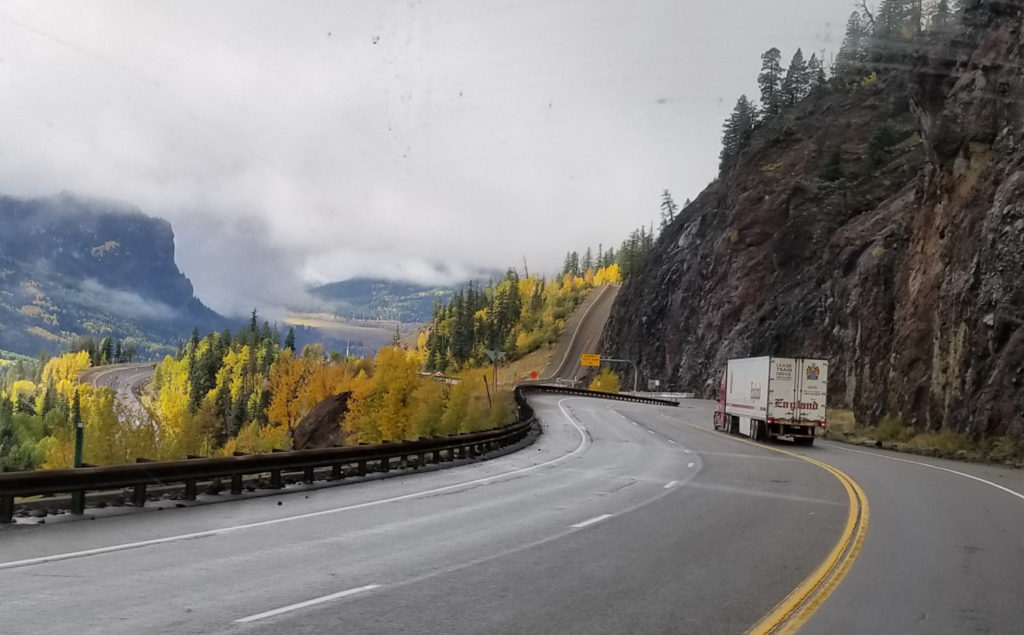 This road wound us through the Rio Grande National Forest and it was a beautiful drive.
So we get to our RV park at lunchtime and this is the view we get.
Hello Mesa Verde!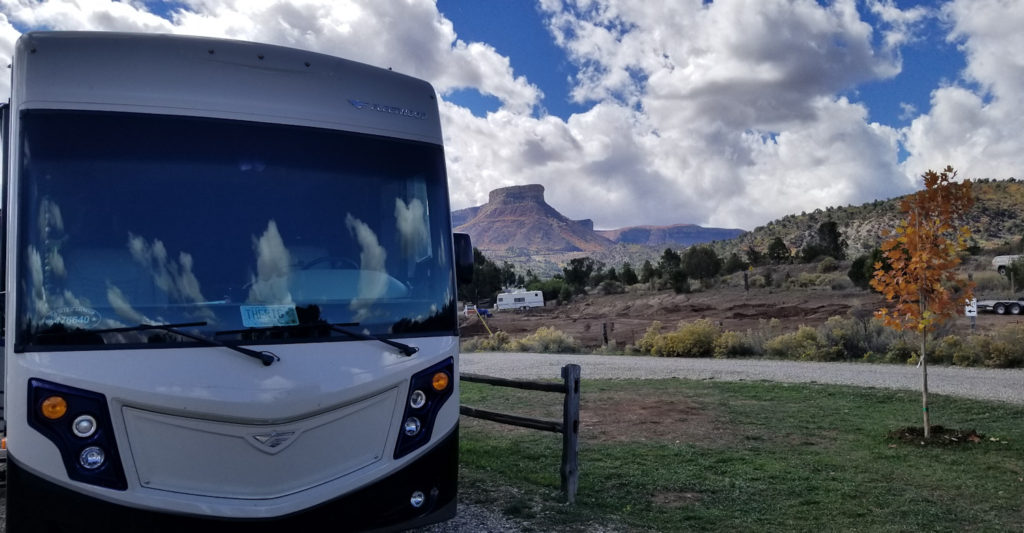 Man, was it a beautiful day. Best part? The visitor's center is across the street! Good thing because we had only a few hours left to see Mesa Verde.
We hit the visitor's center, and managed to get a ticket to the LAST tour of the day (5pm) at Balcony House. All other tours were booked.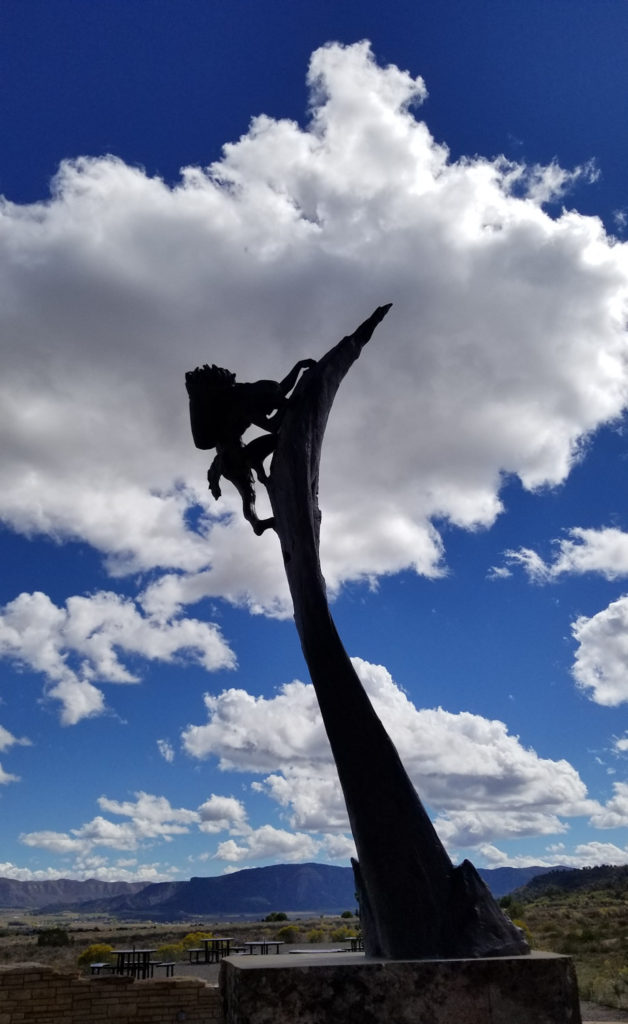 Perfect, as it gave us time to drive to the top of the mesa, go to the museum, watch the park movie, and have Harlan complete his Ranger Badge. Bam! Getting it ALL done!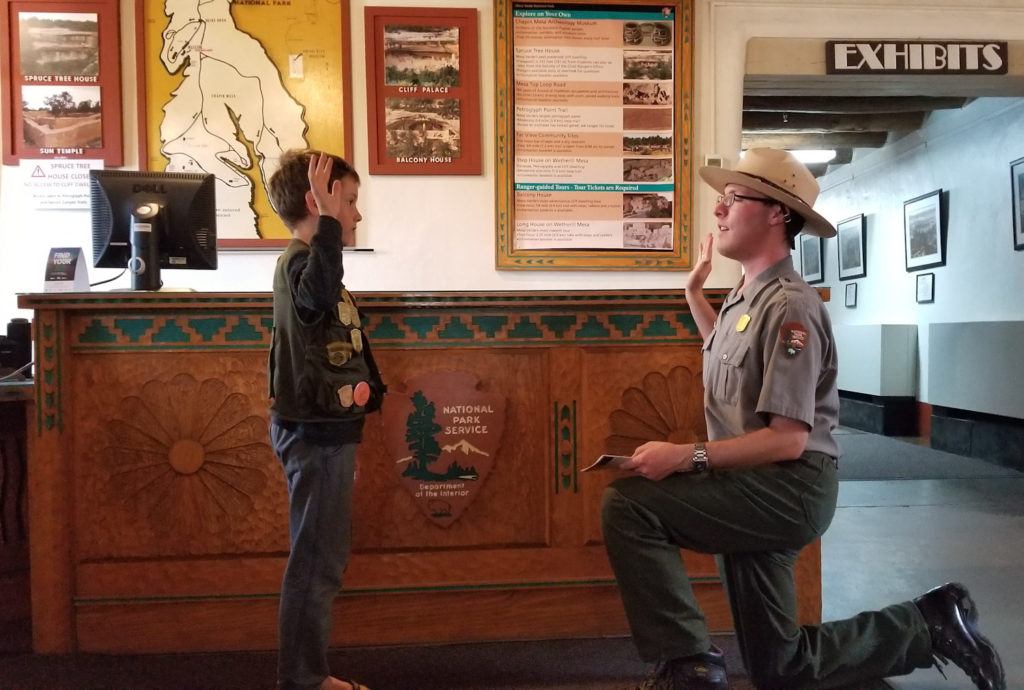 Some of the houses were seasonally closed, and others due to renovation. From the museum, we caught a glimpse of "Spruce House"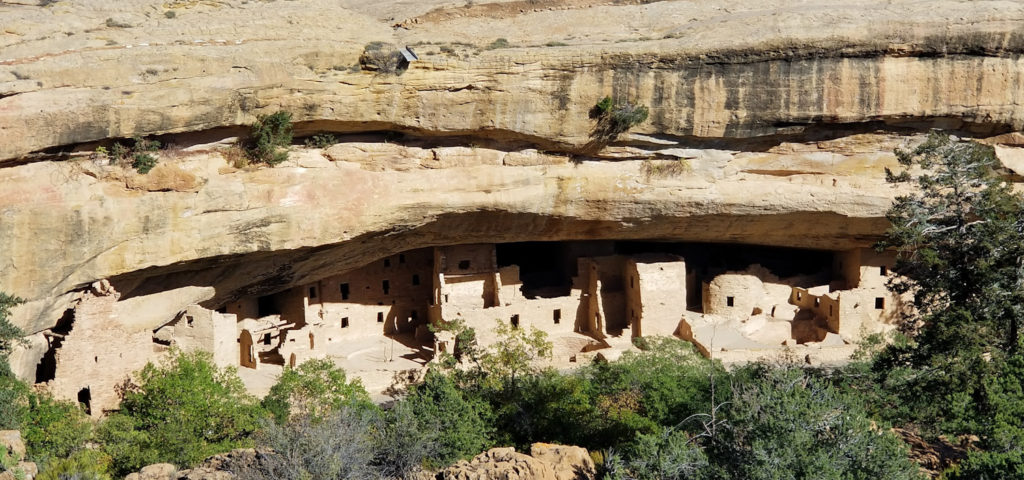 Now what you need to know is Balcony House is considered the most "rigorous" of all the house tours, meaning, if you cant handle climbing two 30′ exposed ladders, and aren't willing to crawl though a 12′ long and 18″ wide tunnel at the exit, this tour is not for you. They actually have a replica of the tunnel and ladder at the visitor's center so you can check it out beforehand. It kind of reminded me of those boxes at the airport where you make sure your carry on can fit in the overhead.
The kids had been pent up all day, so we knew this tour would be a little more exciting than most.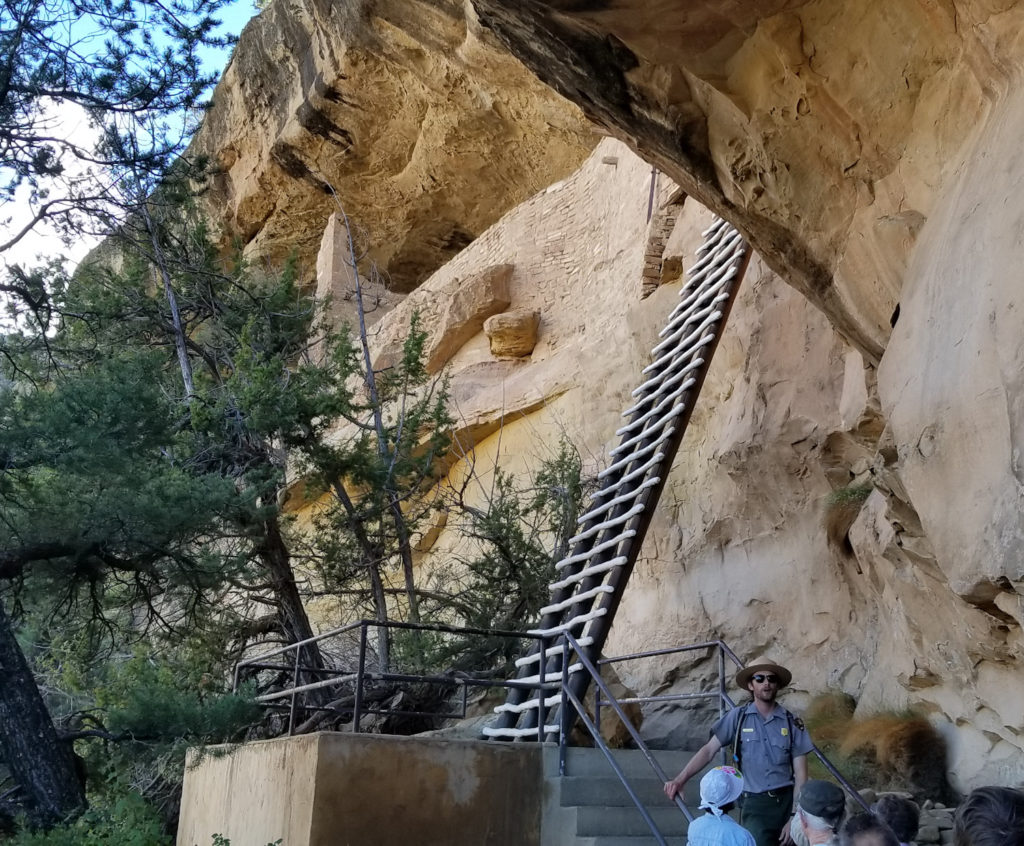 So there it is. On the side of a cliff. The kids did great but I was a nervous wreck watching Forest climb ahead of me. I was just glad when he was at the top.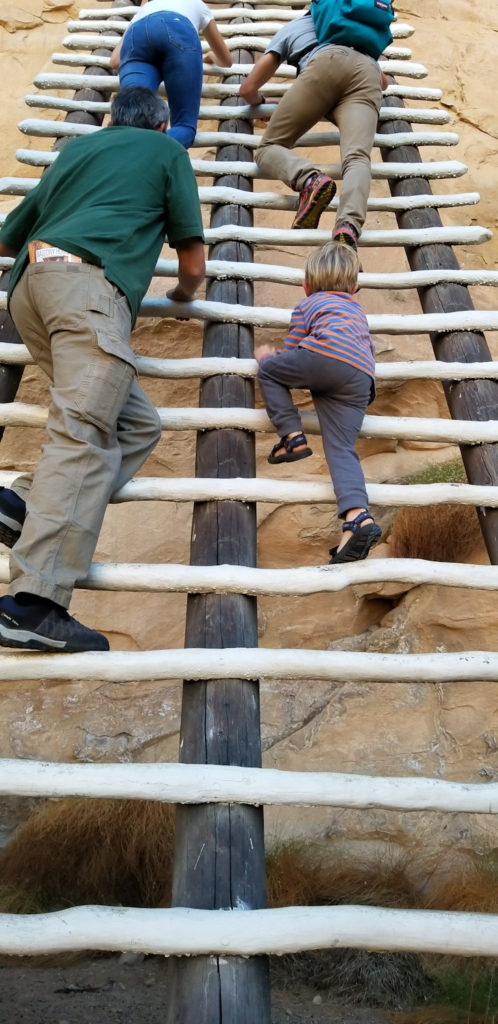 It's pretty amazing when you get up there and this particular house isn't even very big. It would be worth it to go back and explore the other houses for sure…completely fascinating how these people lived.
This is the view after you've climbed up. Can you see why I was nervous when Forest was climbing?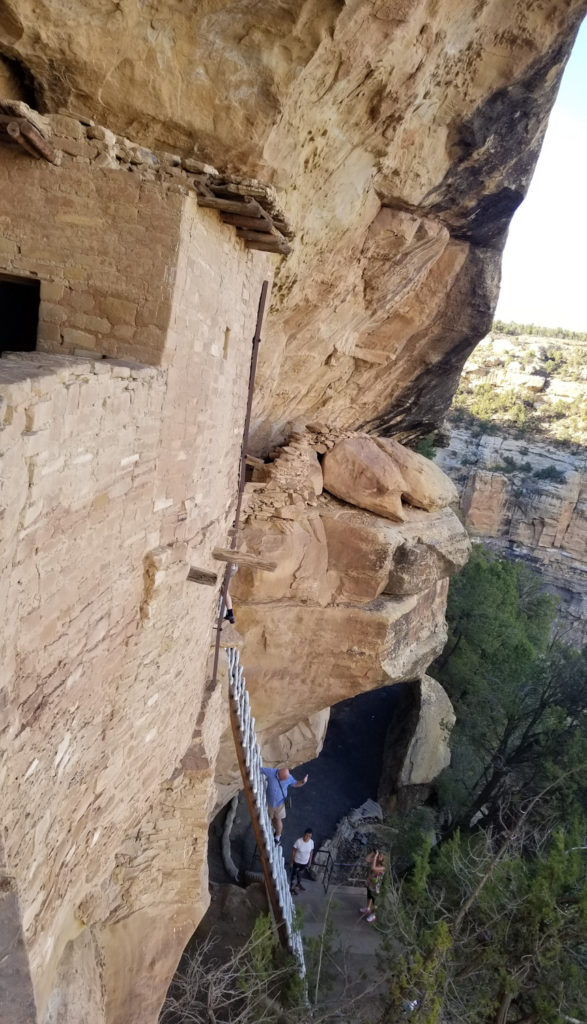 Amazing how they built under the cliffs….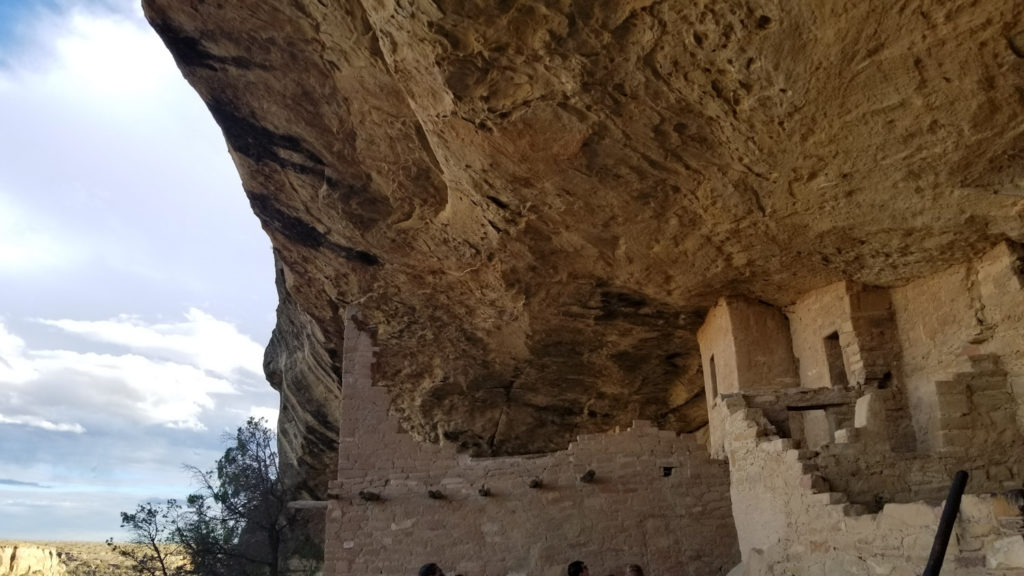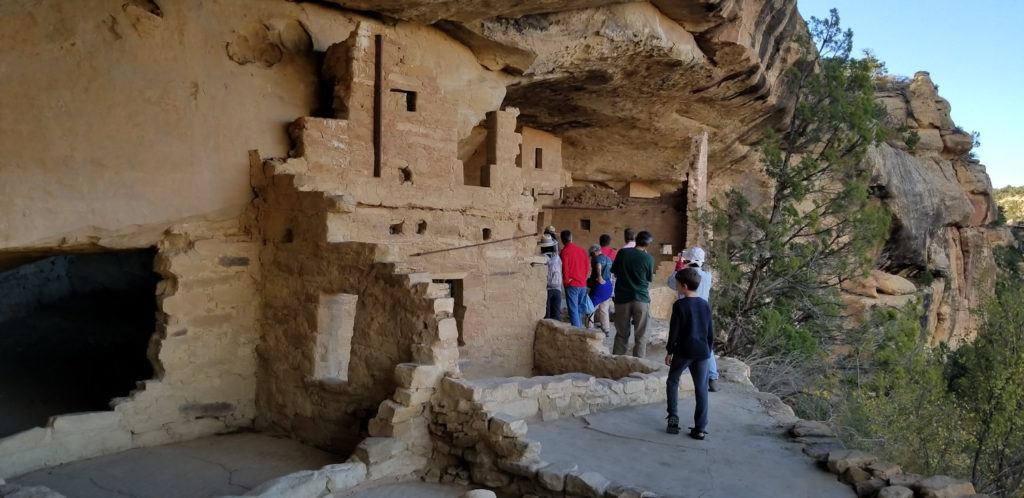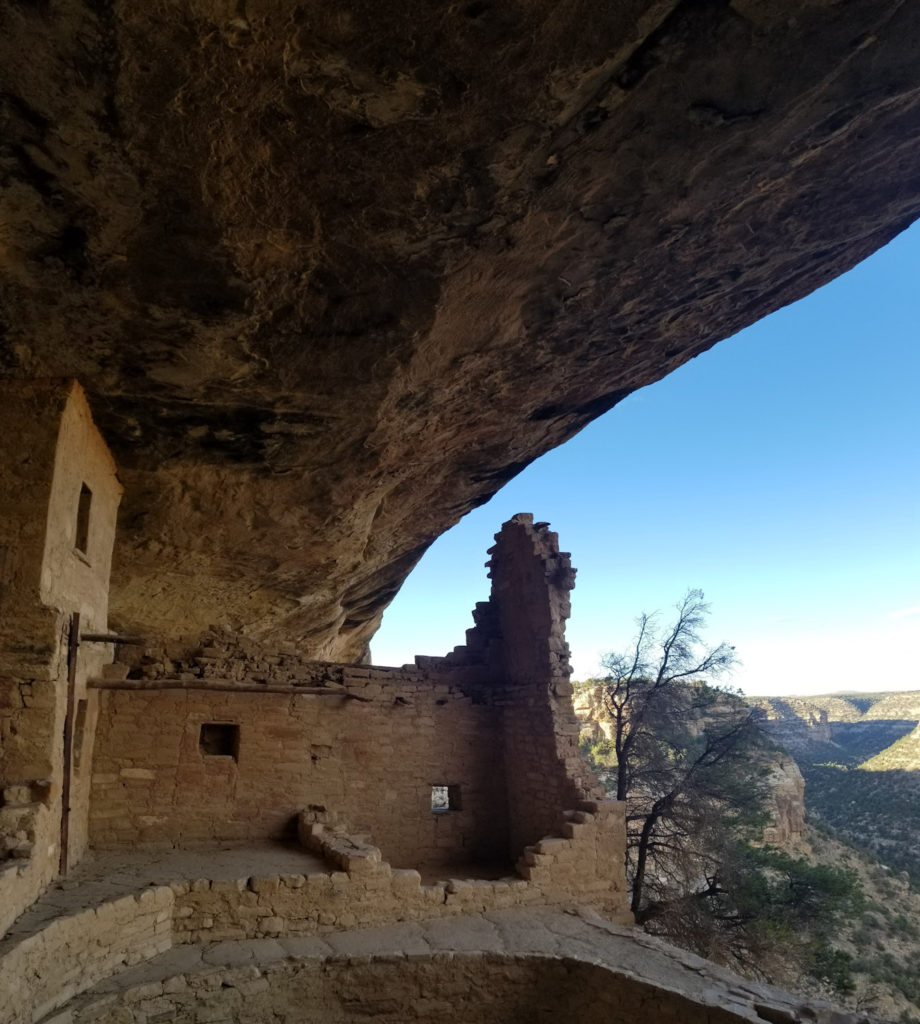 The tour was just long enough that as the kids started to get restless, it was time to crawl though the exit and climb another 30′ ladder.
One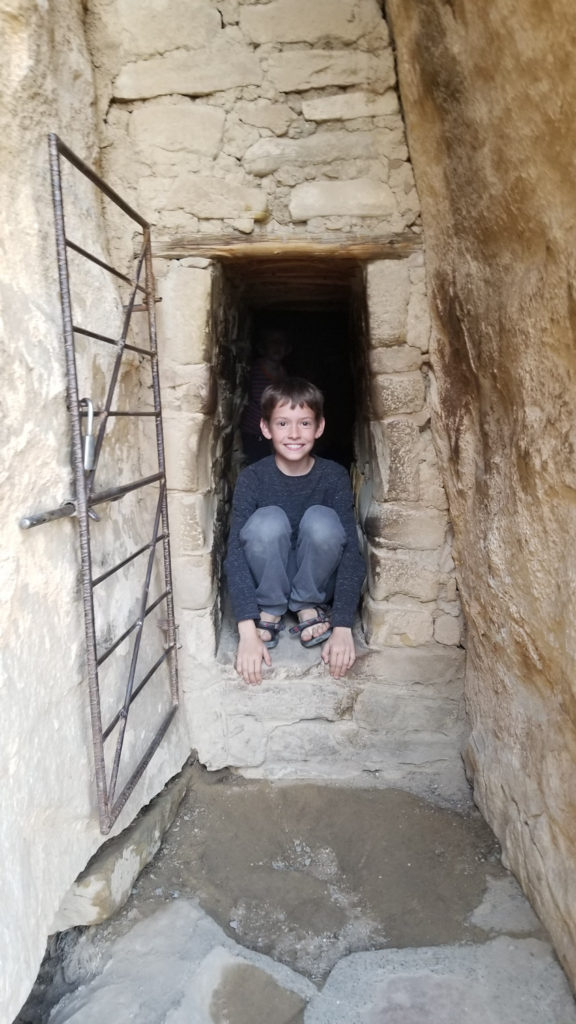 Two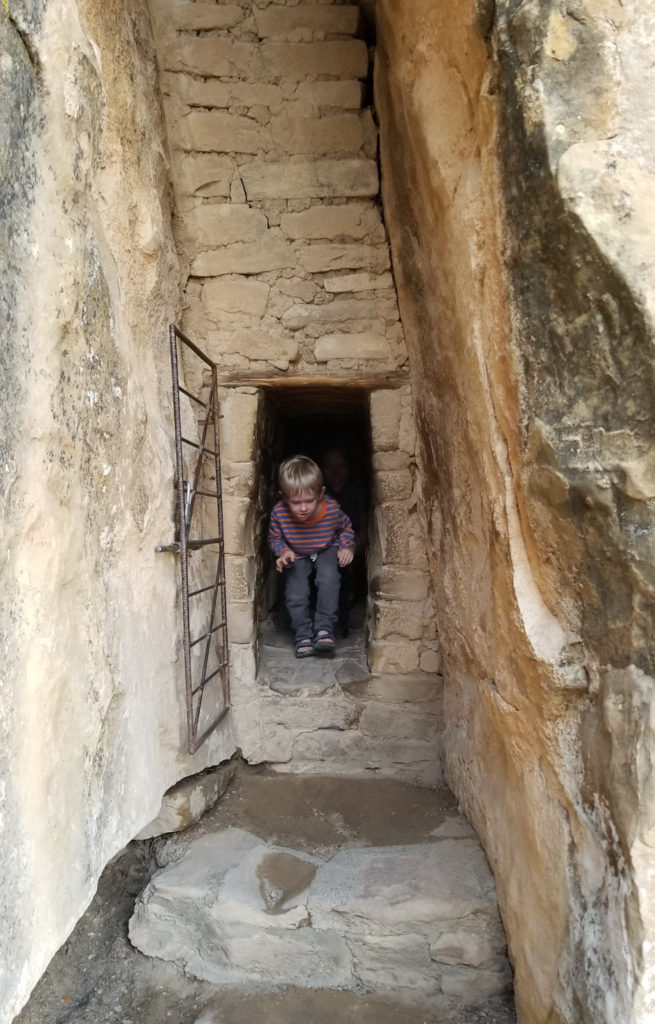 Three!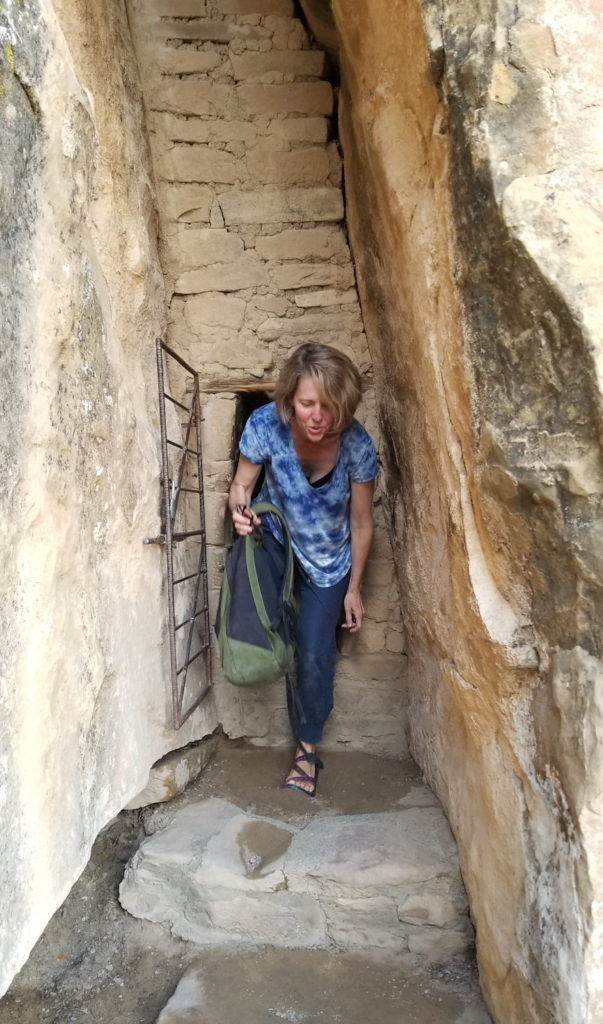 And on to the ladder…ugh
I think I was more at ease not having to watch Forest ahead of me this time.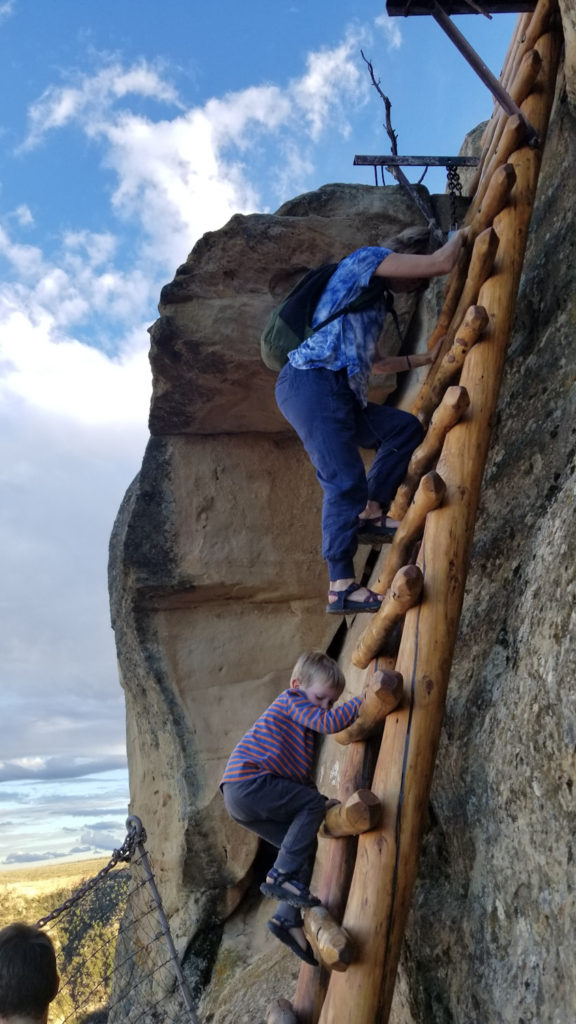 Clearly, he's having a blast, and not thinking twice about the cliff behind him.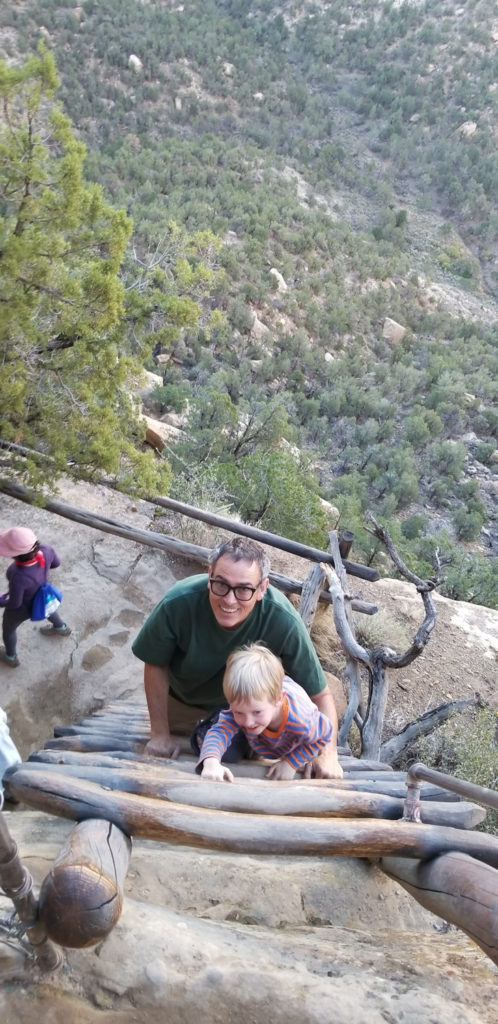 And Harlan, sure footed like a pro.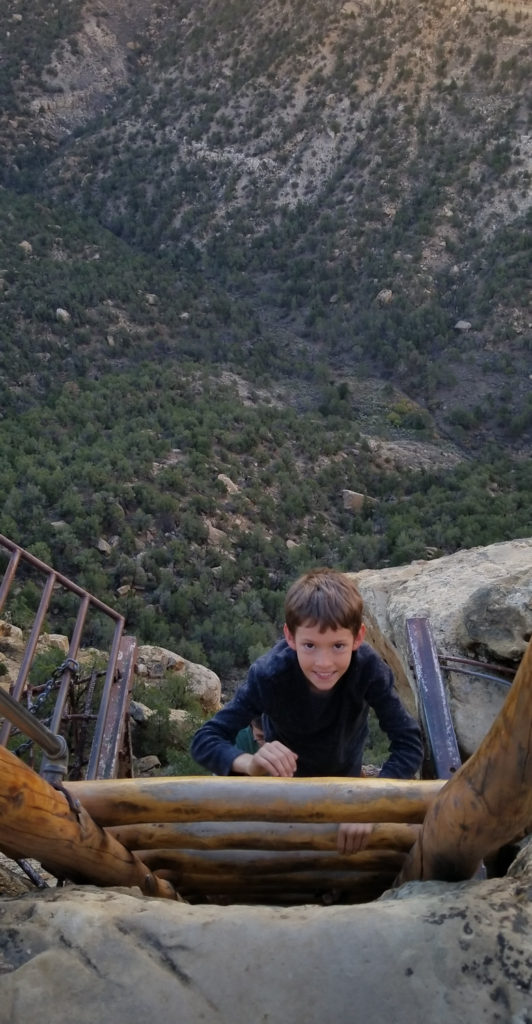 Not the best picture, but you can  get an idea just how CLIFFside this is.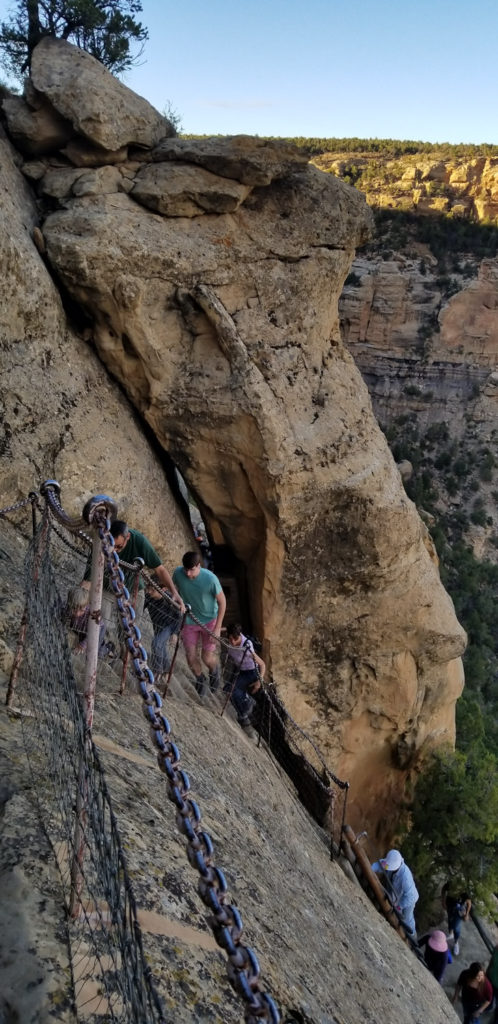 Best thing about a 5pm tour? The light is AMAZING when you are finished.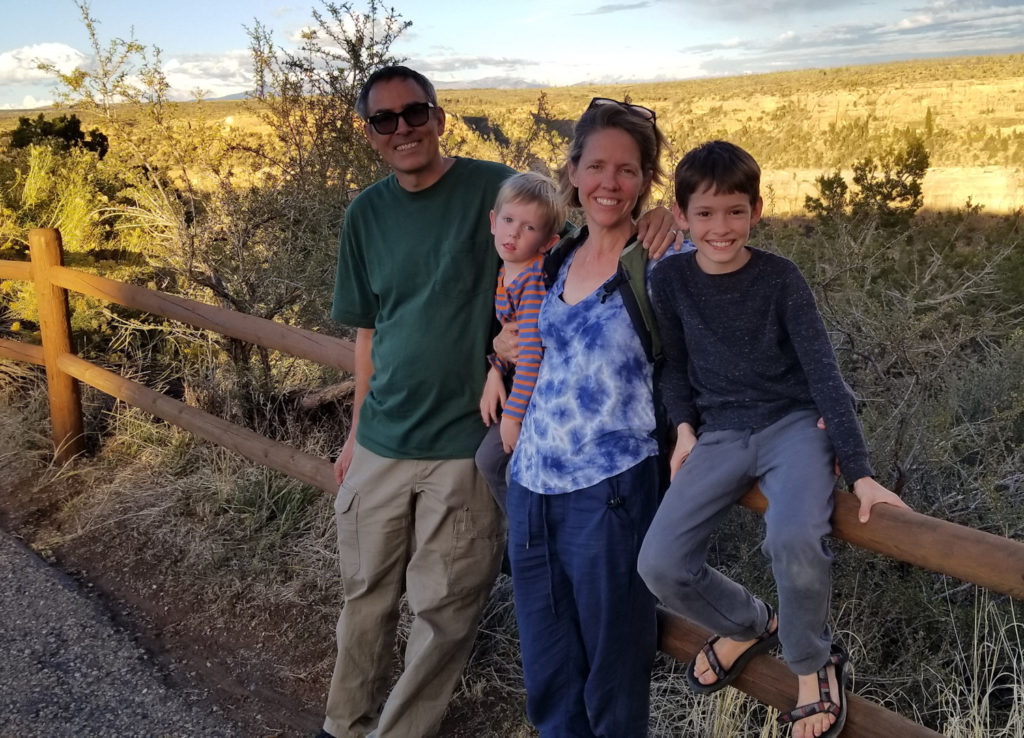 This all made for a stunning drive home.
We passed some burn area…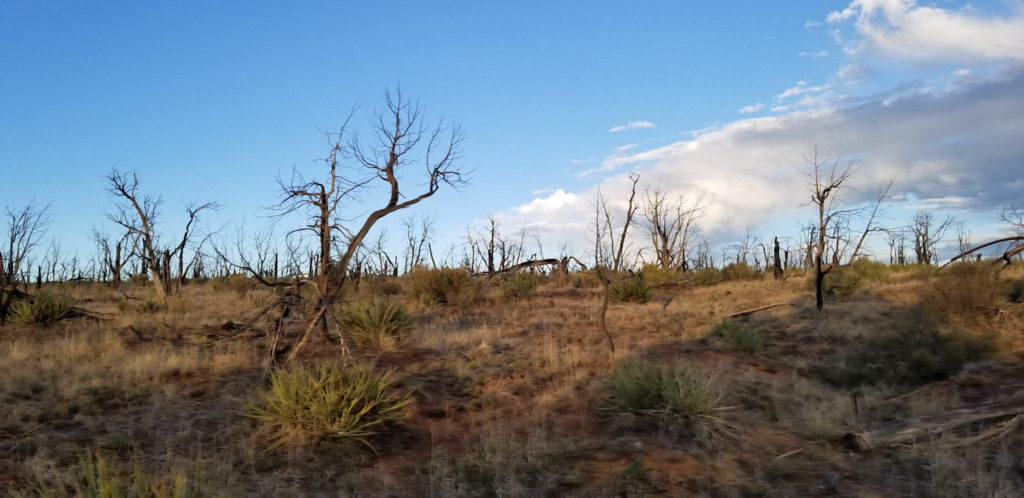 Oh the clouds…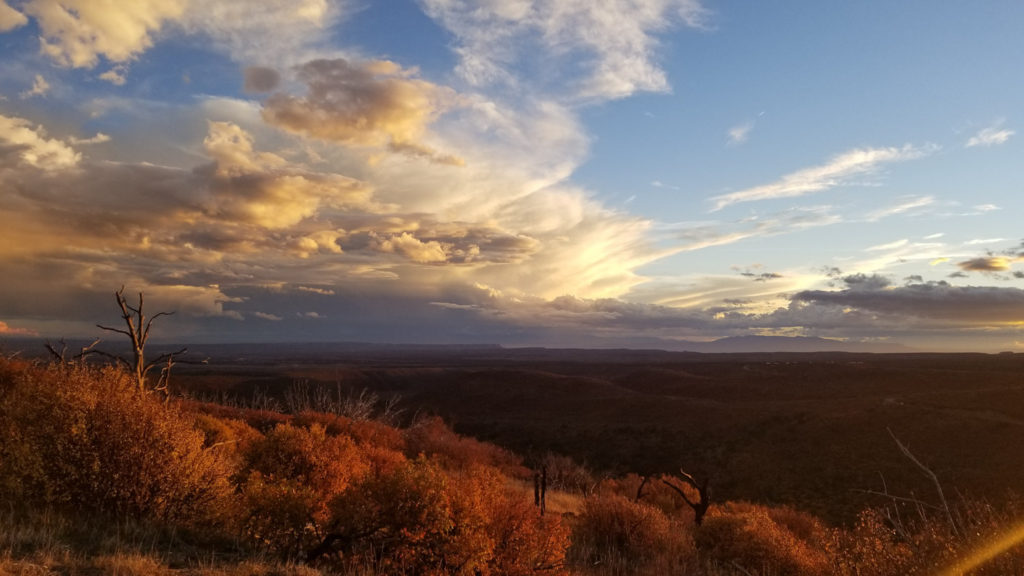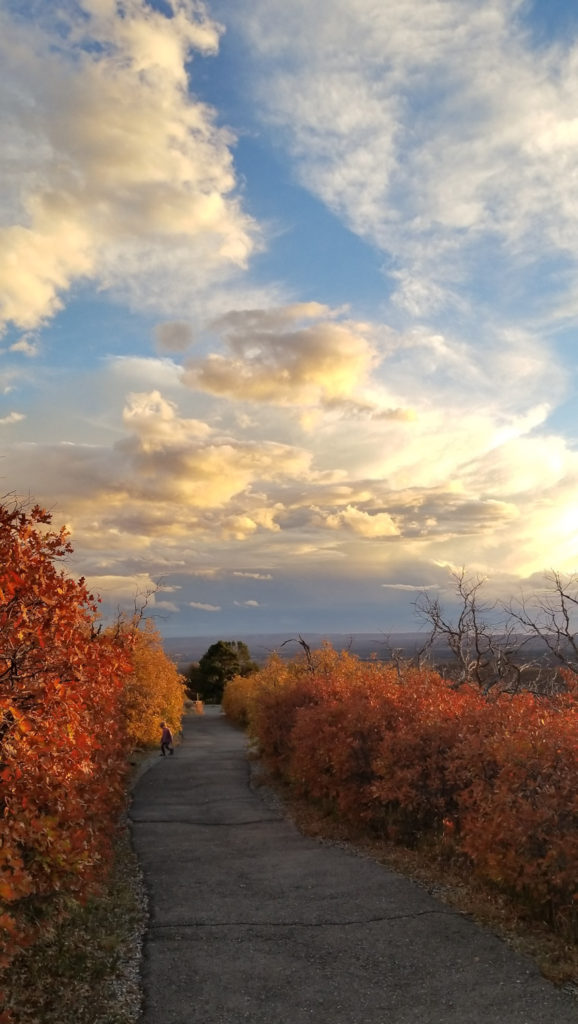 We don't normally like to jam in so much in one large travel day, but it turned out to be just perfect. We came, we saw, we enjoyed.
Thanks for coming along! Next stop is Arches NP in Moab UT.
Cheers!