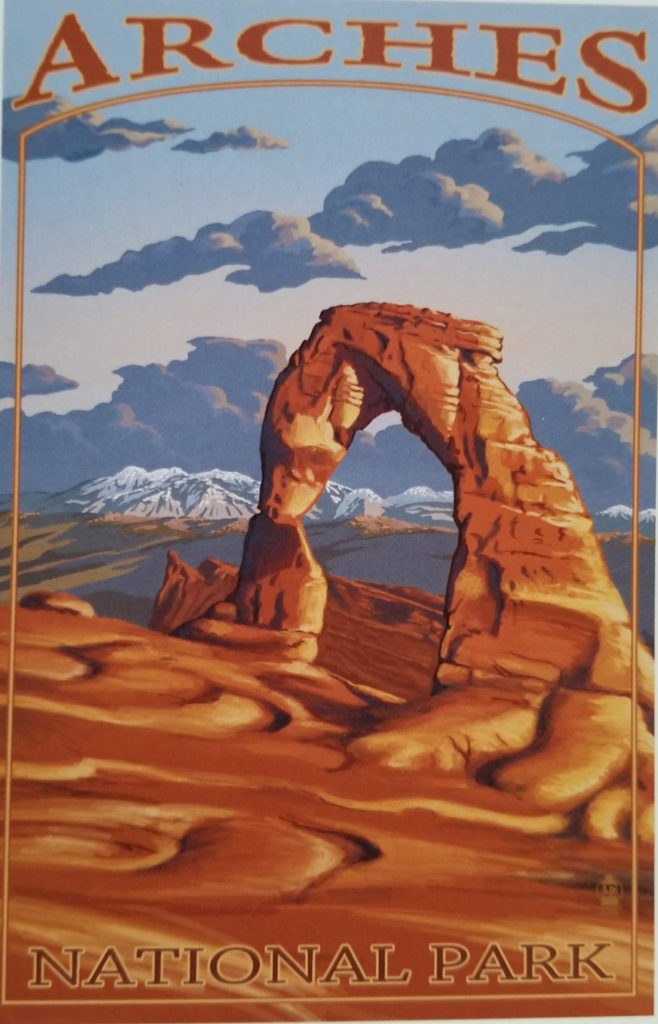 Moab, UT. Home of Arches National Park, and home of some of the best mountain biking in the world. It's pretty much a mountain biker's Mecca, and Alan was here to make his pilgrimage to the famous Porcupine Ridge Trail.
The problem was that it was supposed to rain for the majority of our stay…the first real rains in all our months on the road. Go figure.
Our first full day was sunny, so we divided and conquered, and made the 11 mile drive into Sand Flats recreational area to drop Alan off at the trail head.
It was an amazing drive just to drop him off, and thank God for 4WD.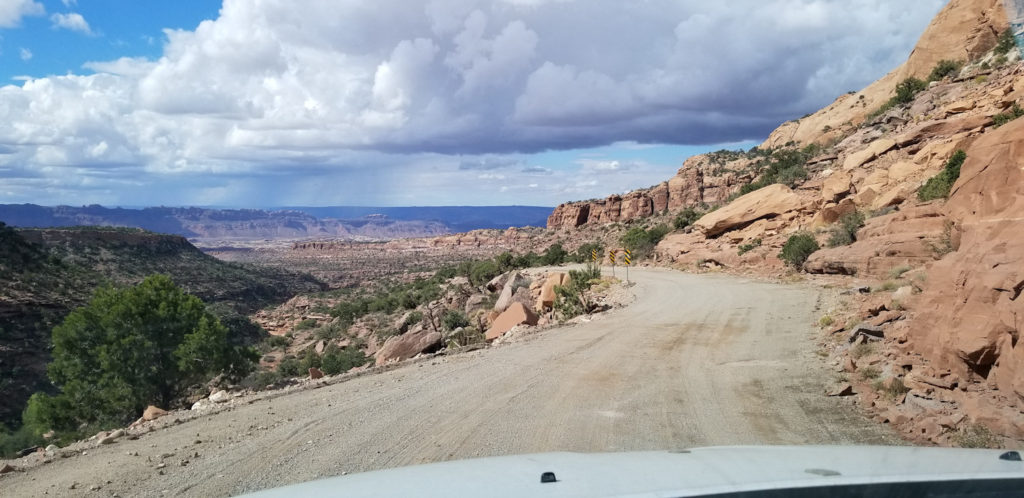 So… we dropped him off, I said a little prayer that he would be safe and not drop off the cliffs he so excitedly talked about riding on, and I took the kids into the park. And you know, two minutes in, you see this…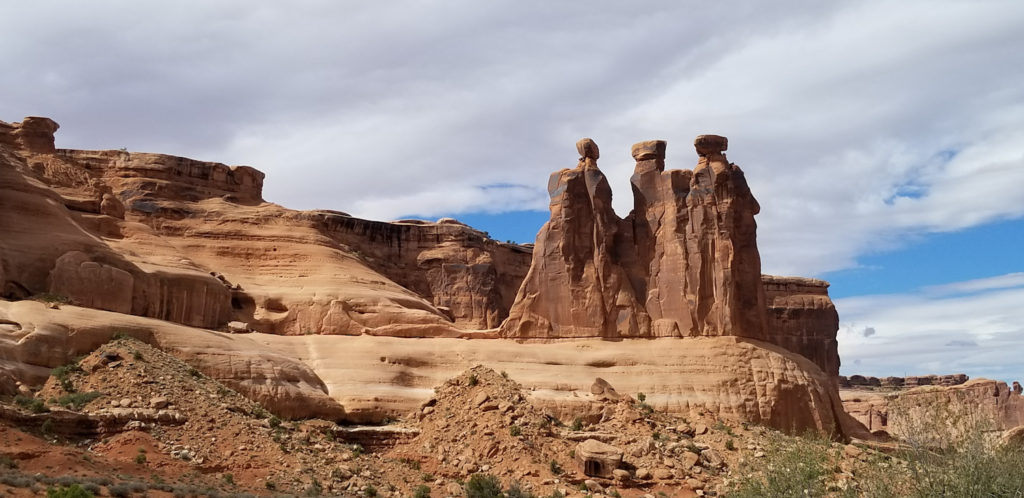 And this…
(and I haven't even gotten out of the CAR!)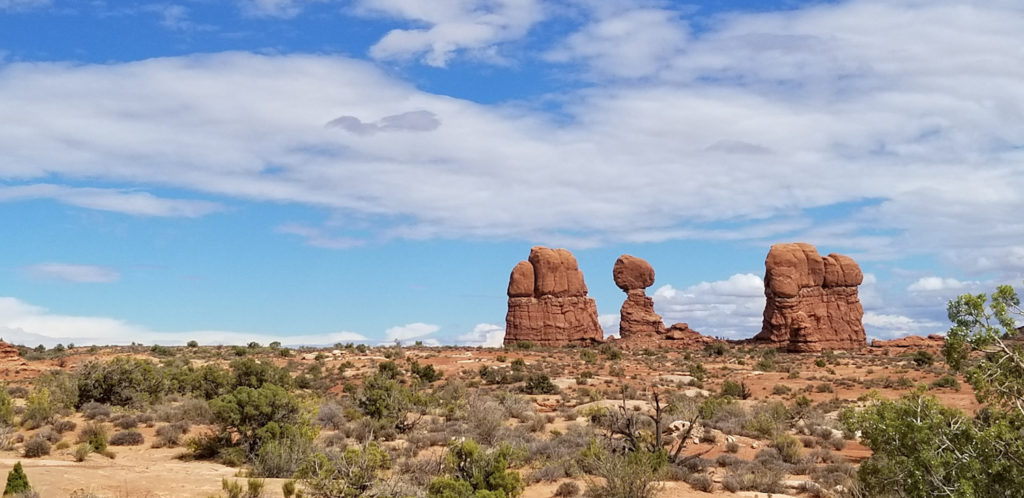 Good God Utah is spectacular.
I decided to take the kids on a hike to the famous "Delicate Arch".  That's the one you see on the license plates, and all postcards. We were pressed for time and good weather, but I decided to go for it despite the fact I'd probably have to carry Forest for most of it. It's a 3.5 mile round trip hike, and described as somewhat strenuous, but we had this one afternoon of weather to make the best of Arches. Game ON!
Upon arrival, I discovered the backpack carrier for Forest wasn't in the car, which meant I'd have to piggy back him old school style if he got tired. Ugh.
So this is the "slick rock" portion of the trail, which is a giant slab you have to hike up. Harlan was in good spirits at first. You won't see Forest hiking in these pictures on the way up because I CARRIED him for most of it.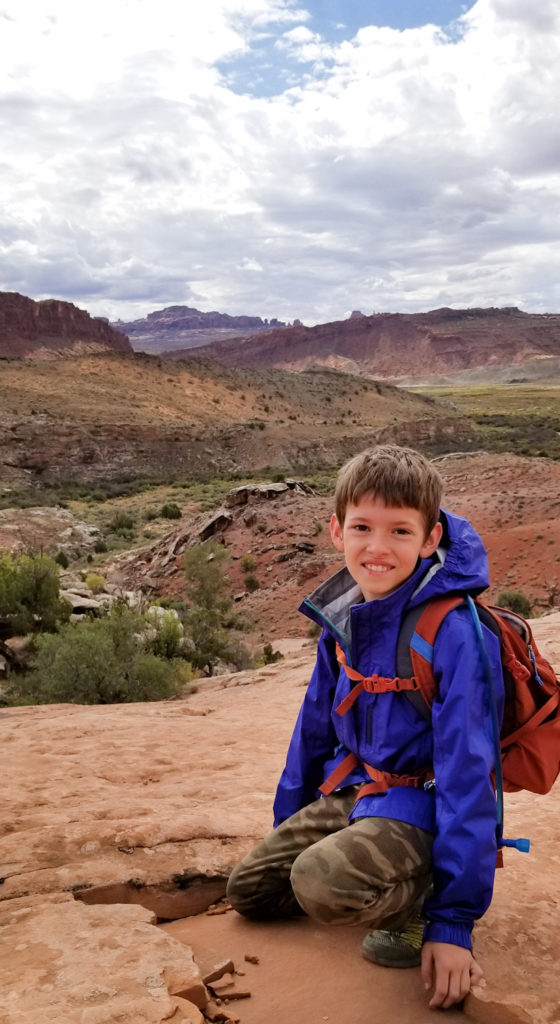 More view from the slick rock. The skies were so beautiful.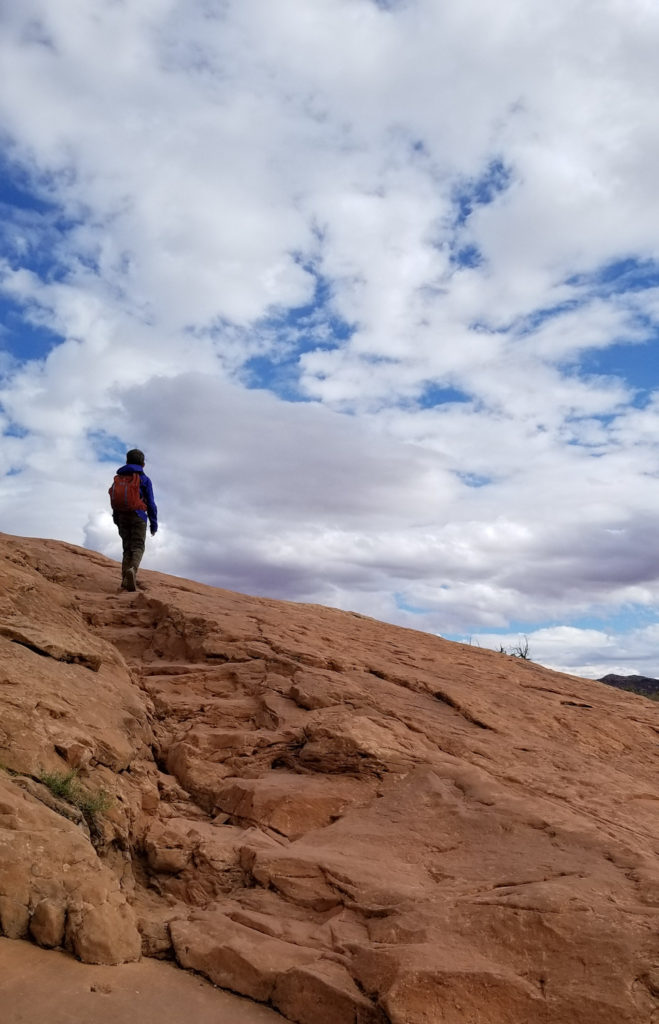 You can see the trail of people hiking up, and get an idea where we started from…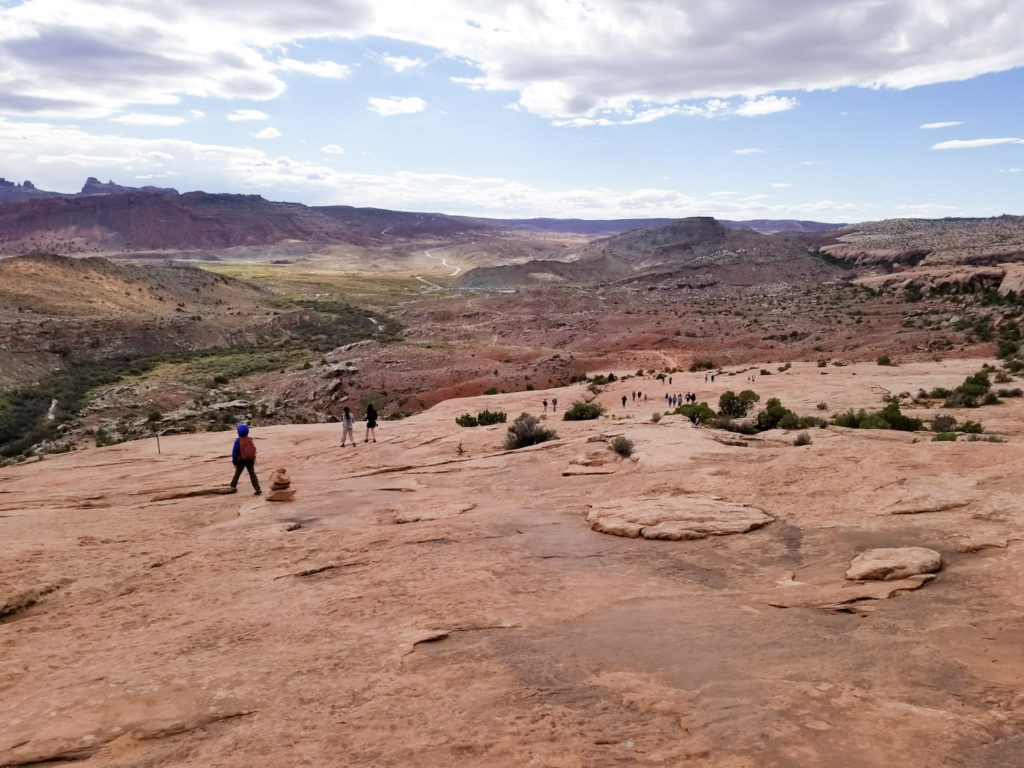 OK, so this is near the top of the slick rock,  2/3 of the way to the payoff. This is not my kid being a brave warrior of the trail. Truth be told, he was tired and hungry and "how much longer" and poor kid, had to constantly wait for me because I was hiking so slow with a 35 pound sack of potatoes on my back.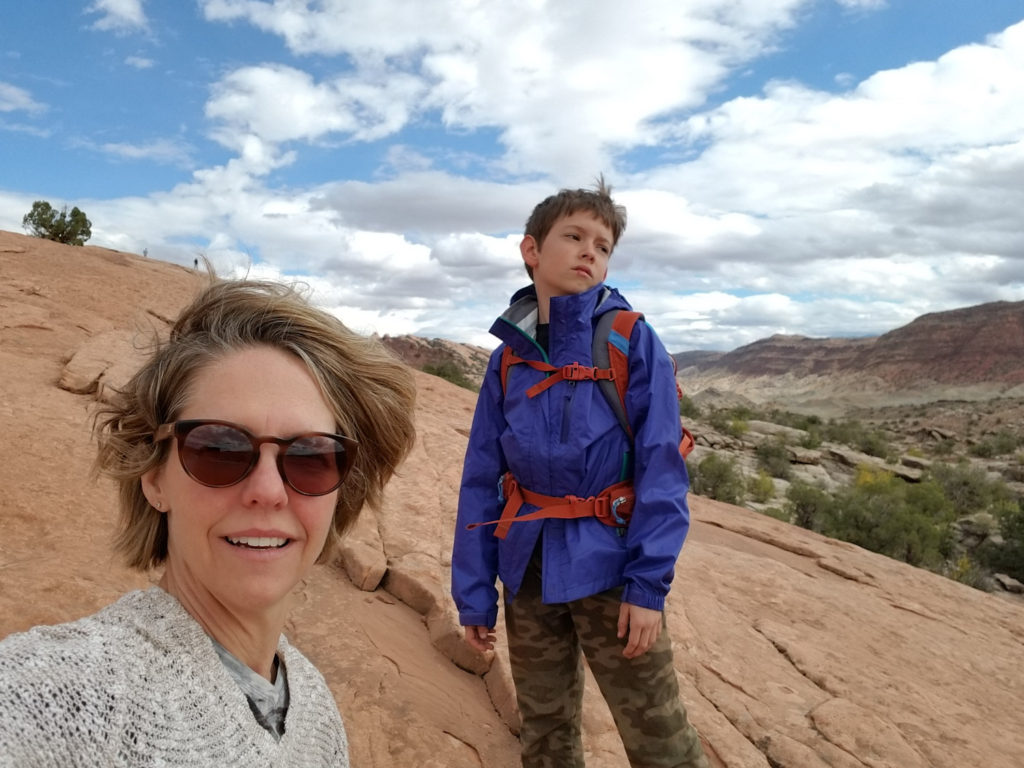 This was the last part of the hike… a somewhat narrow and exposed path that brings you around the corner….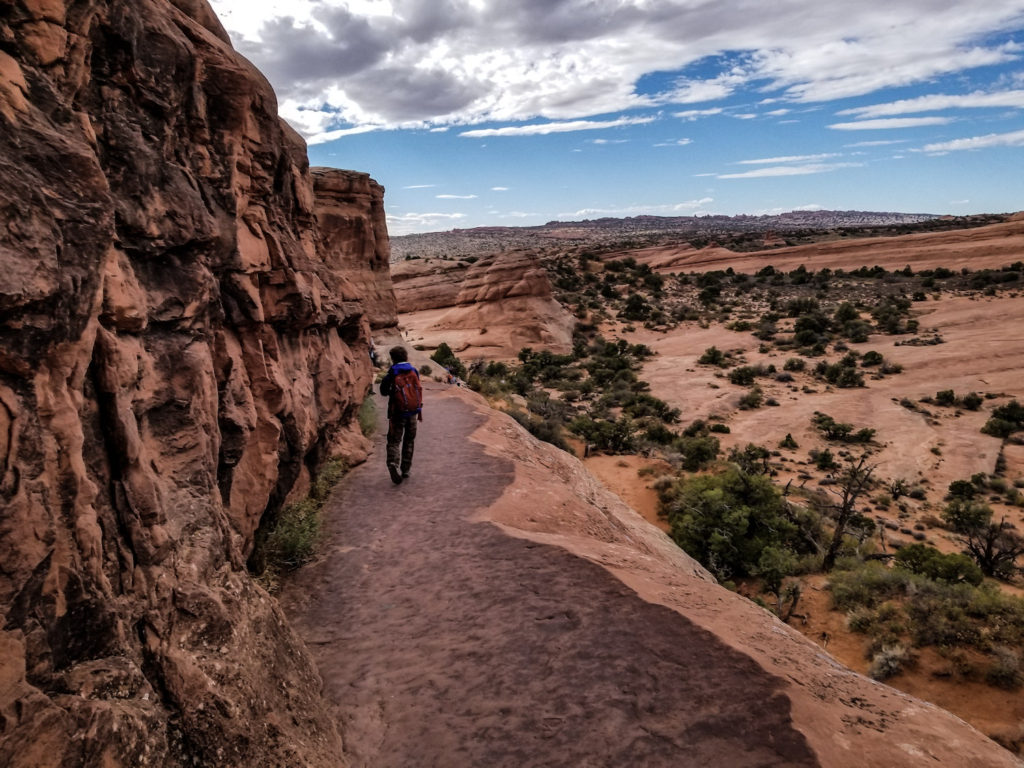 To THIS!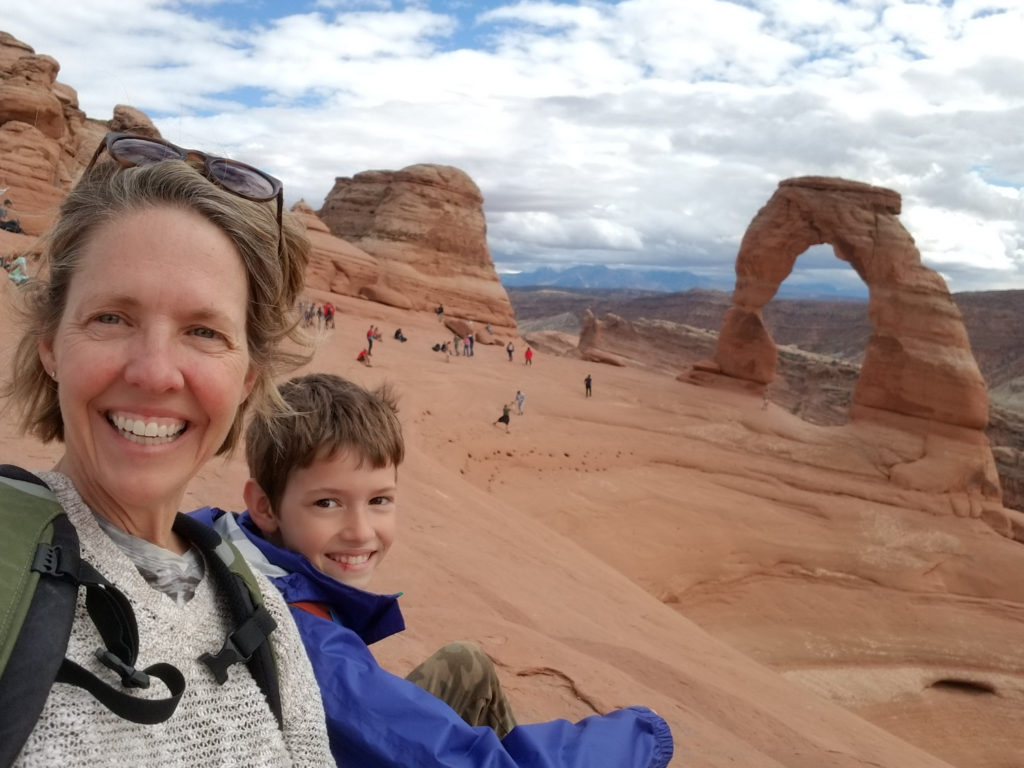 OMG, we were so happy! You literally come around the corner of the wall and BAM! Delicate Arch in all it's glory. And it is magnificent.
And in a random moment of cell service, Alan calls to tell us he was finished ( several hours ahead of time) happy, safe, and "hammered". Clearly we were not able to pick him up, so he had to bike back home on his own. Ugh. Up hill. Poor guy.
So the slope you see behind us is a giant bowl that gradually slopes, then drops  far down. It's easy enough to walk on, but with an unpredictable 3 year old, it wasn't without its share of stress for me… especially since he was so curious to see what was down there.
You can see all the folks behind me which is basically everyone taking their turn getting a picture under the arch. Everyone was super nice and taking turns taking pictures for each other, which allowed me to get this…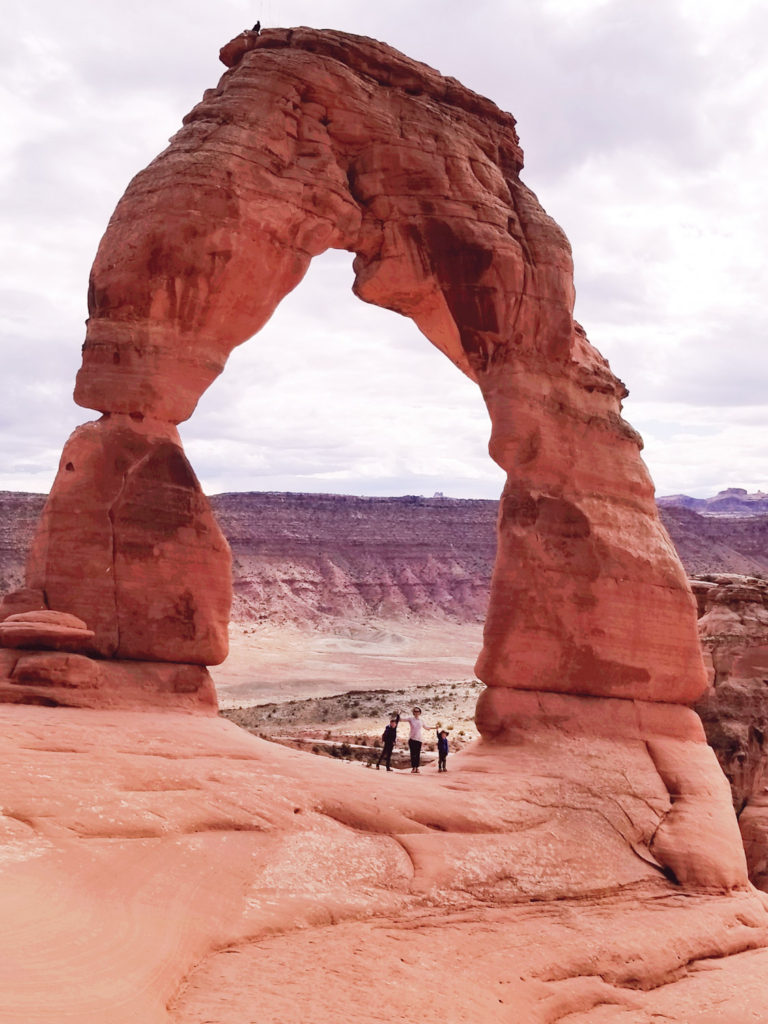 No, that is not a person at the top of the arch, it's a bird.
It was exhilarating. Truly worth every step.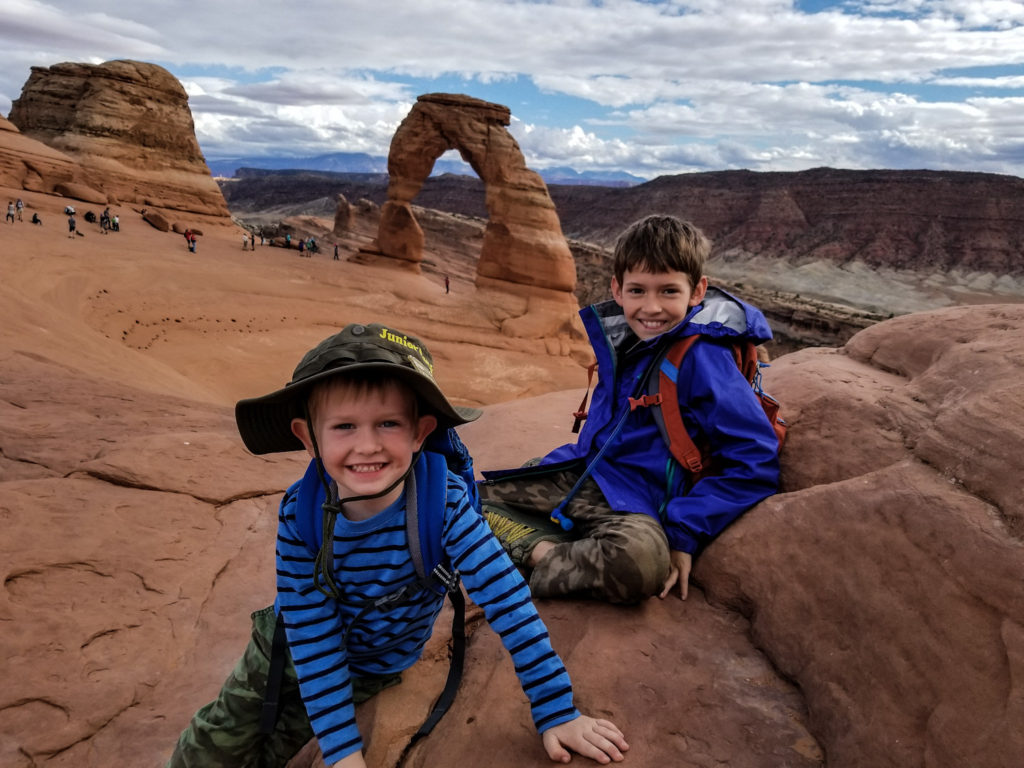 With renewed energy, we worked our way back down…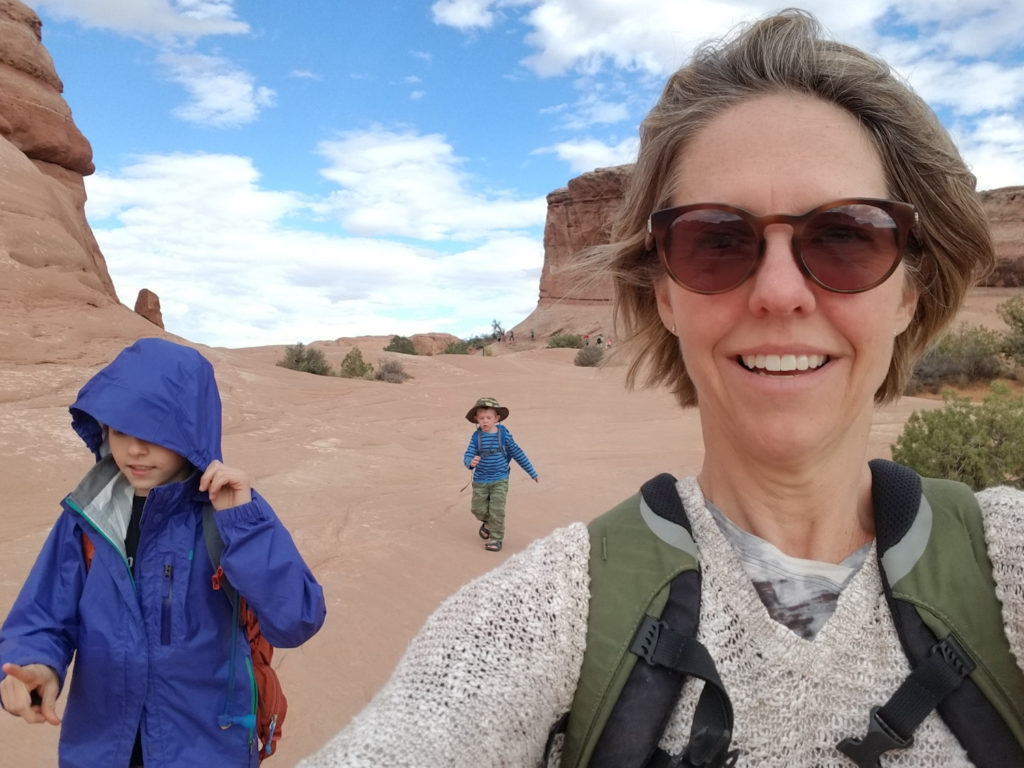 …and I'm happy to report Forest made it most of the way on his own!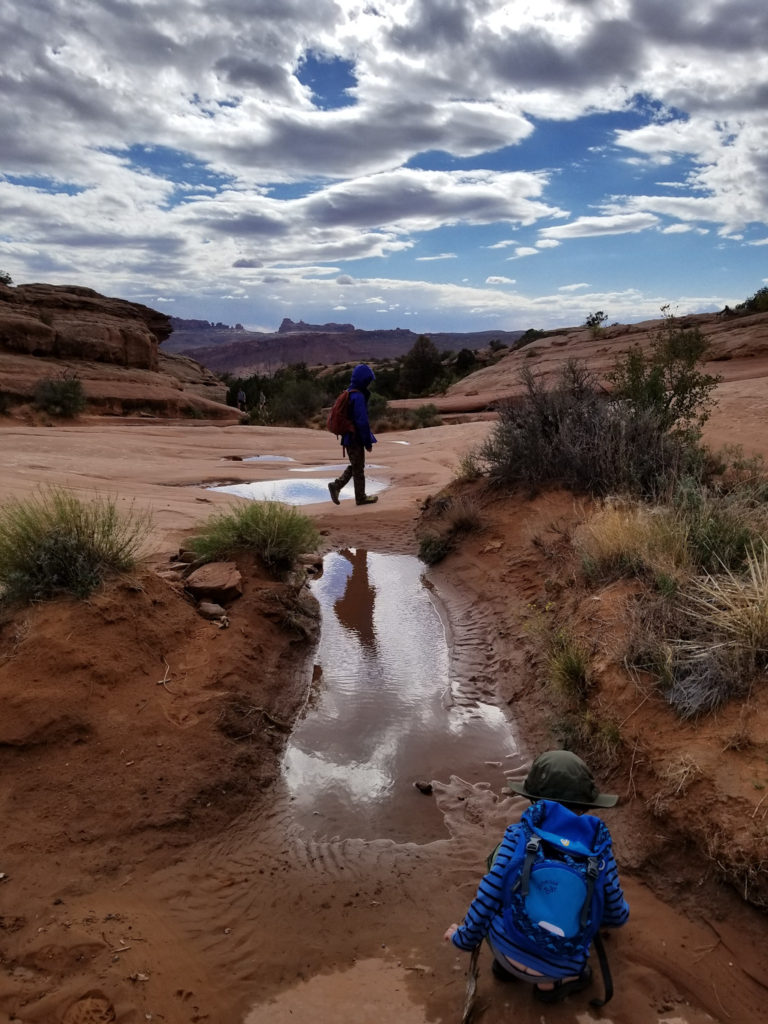 Afterwards, we all went to eat, and got to see pictures of Alan's adventures. Amazing views from his ride…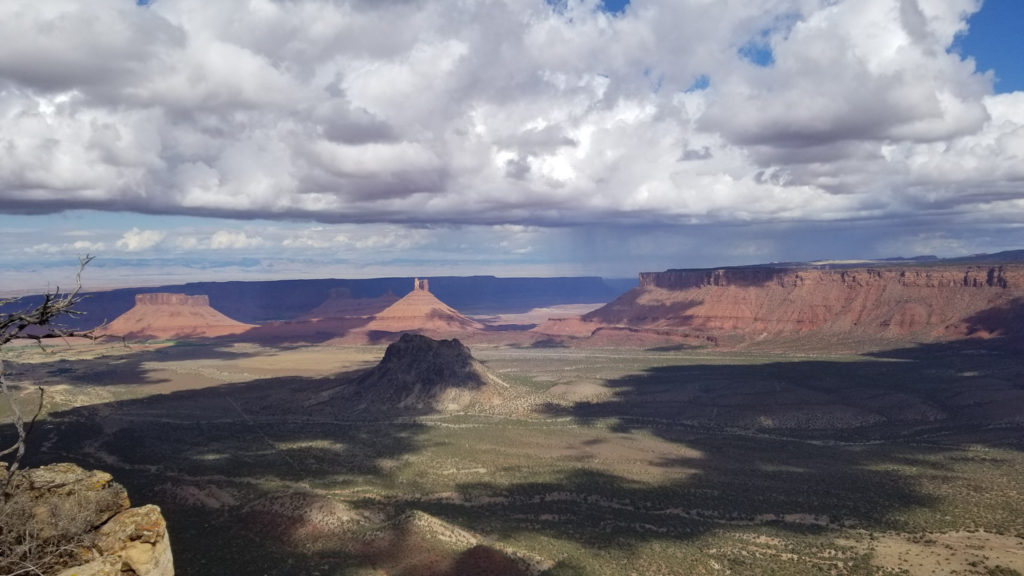 You can see other riders walking their bikes…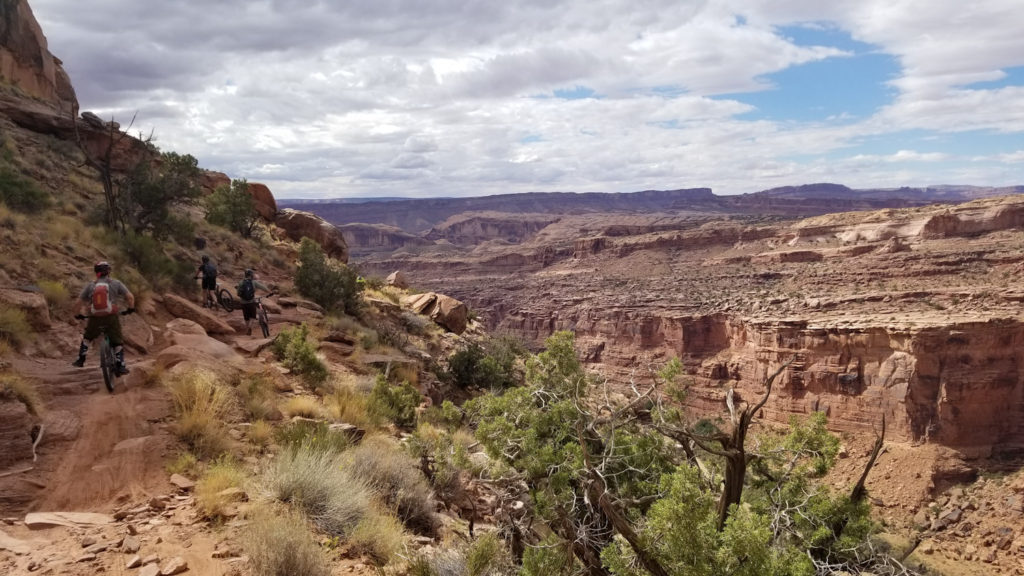 He was so happy…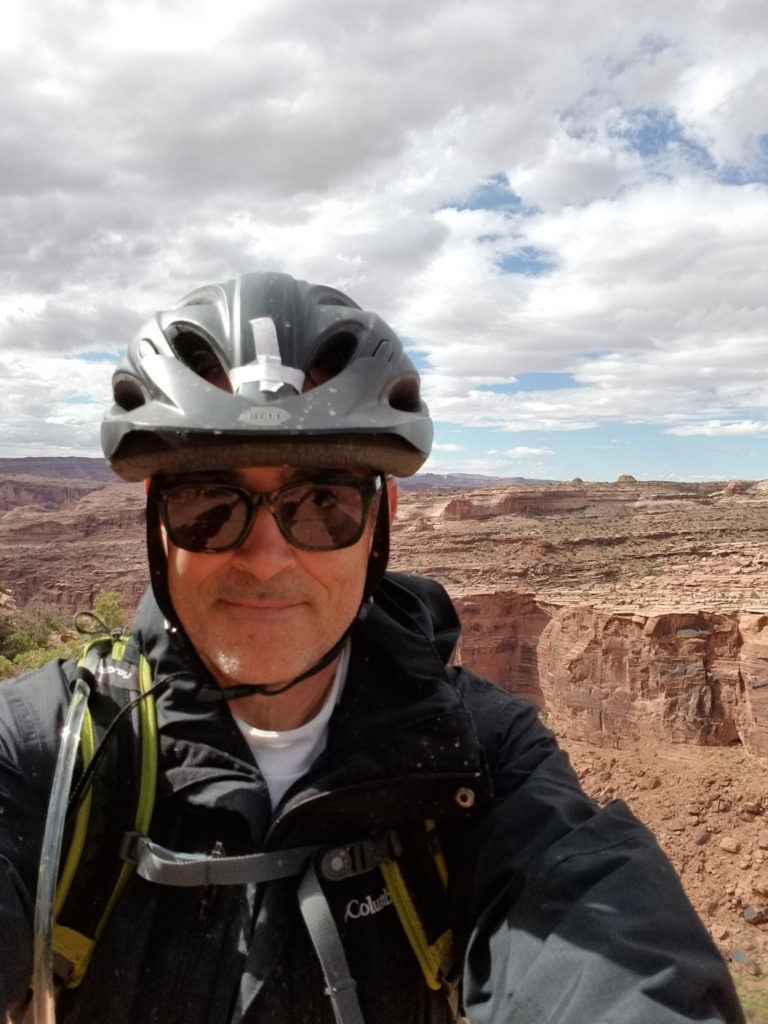 Fifteen miles worth of mountain biking bliss…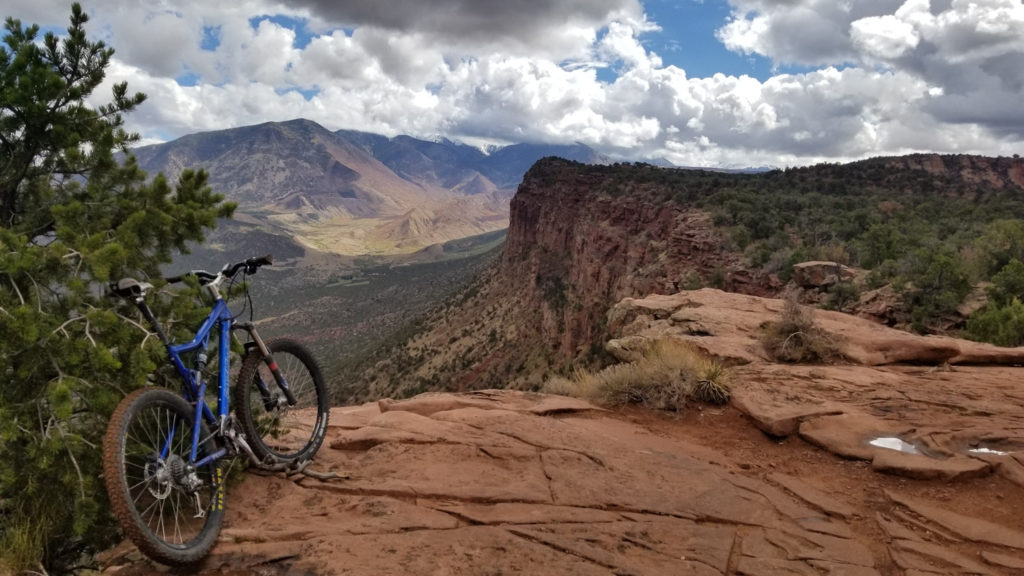 He met up with some nice folks along the way…everyone totally loving the ride.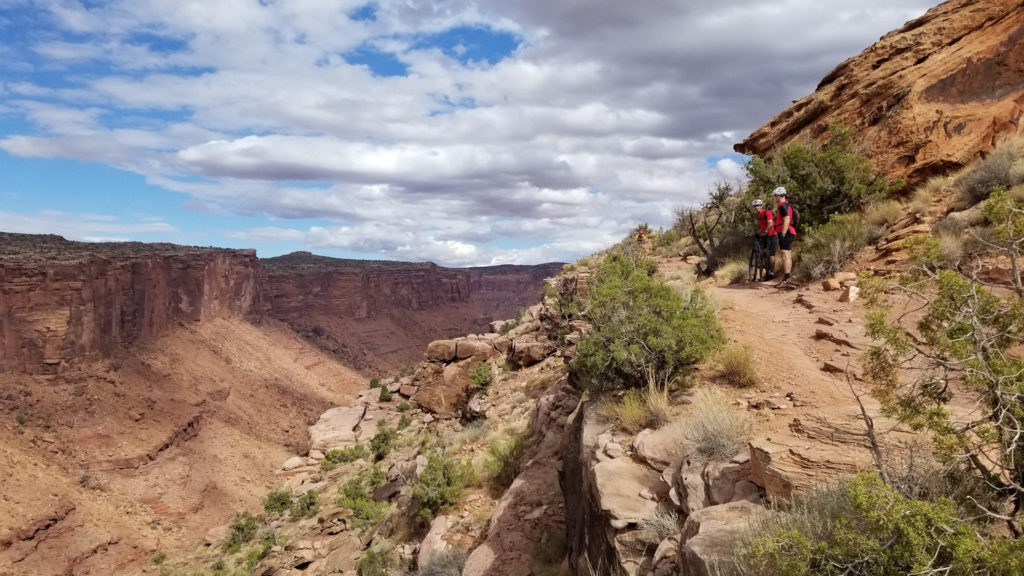 These pictures are amazing, but on his ride it actually HAILED.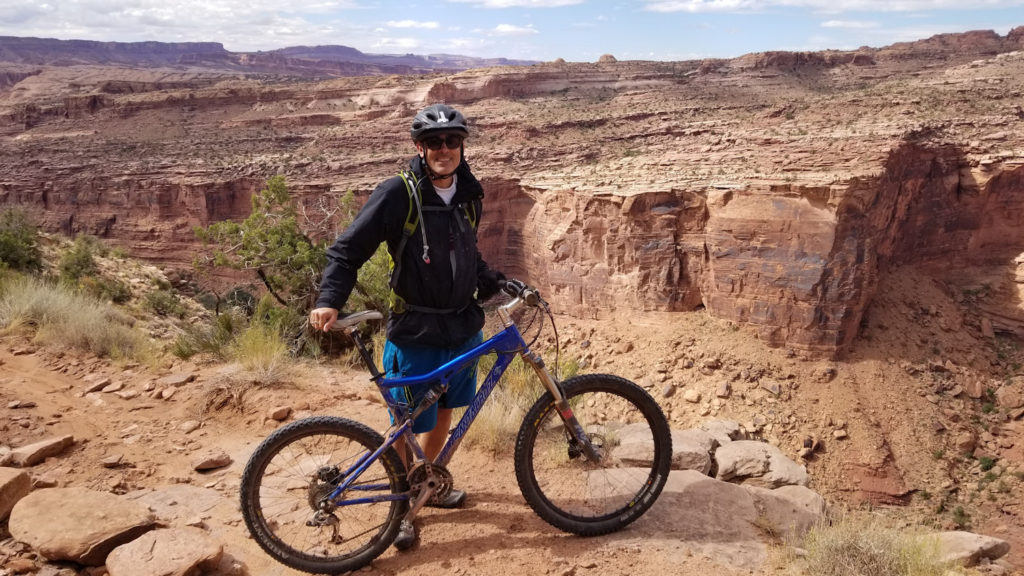 We all went out to eat afterwards. You might not be able to tell, but Alan was spent.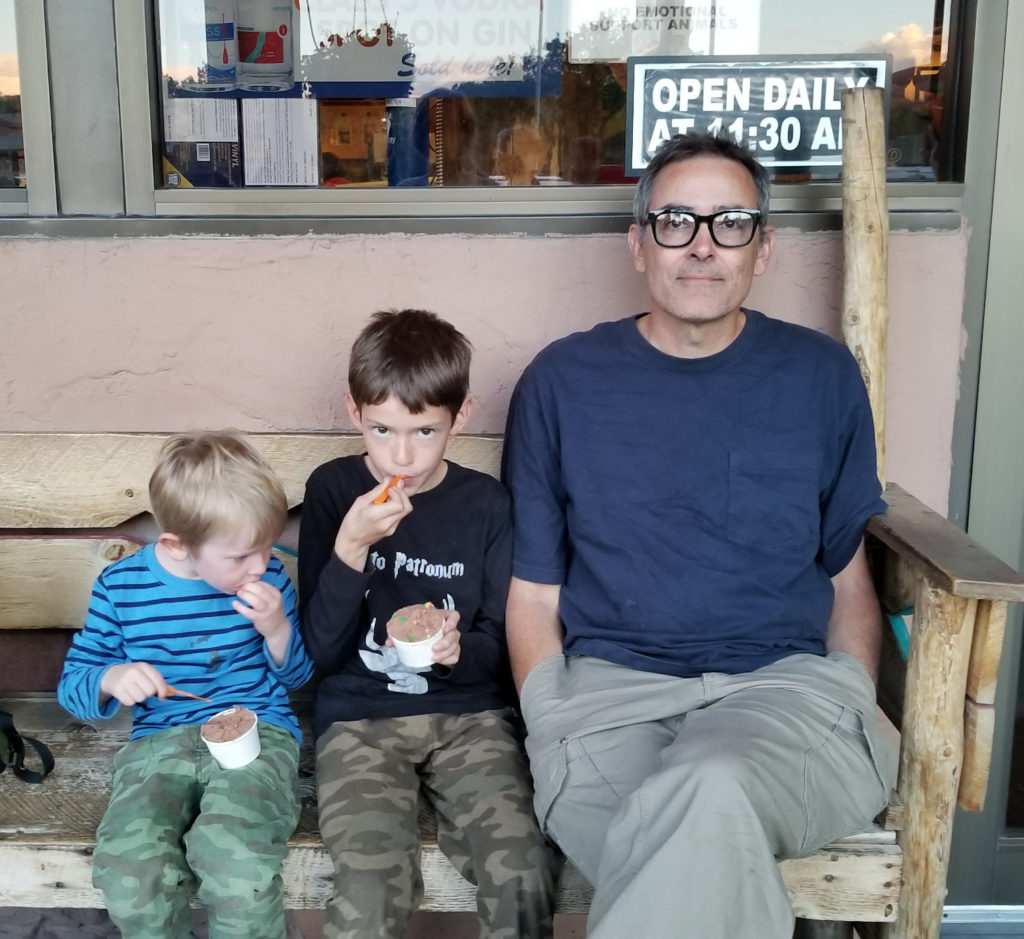 The rest of the time it pretty much rained… So what do you do when it rains? Go bowling!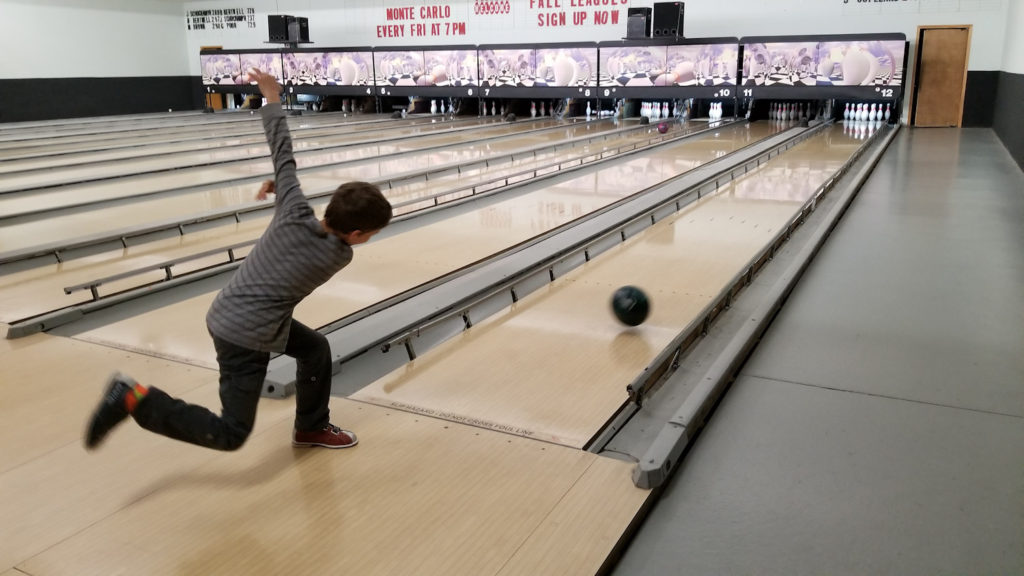 Alan's actually pretty good…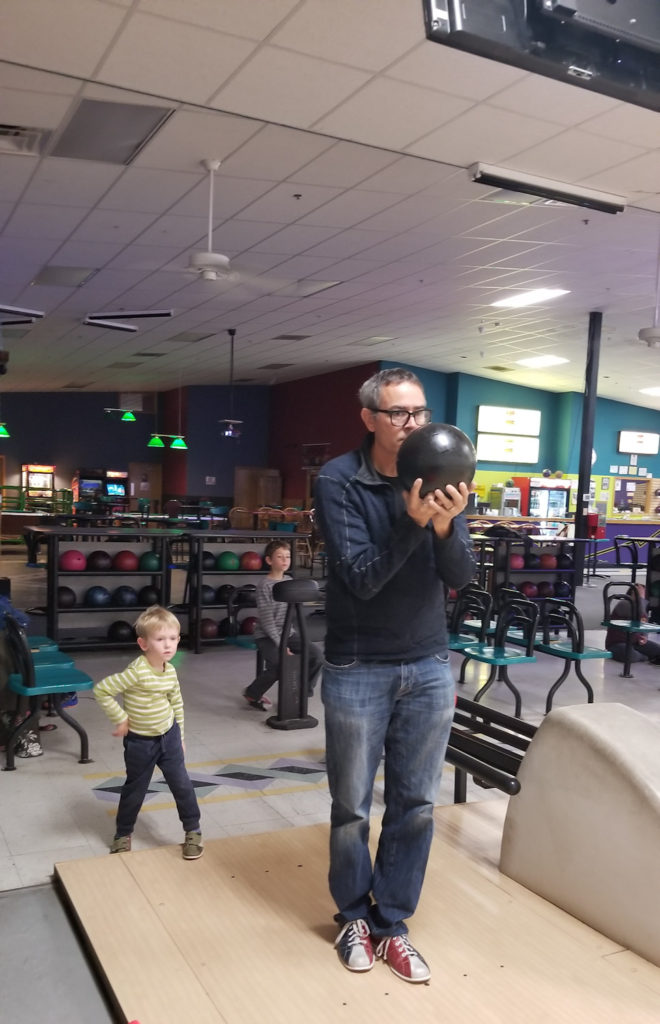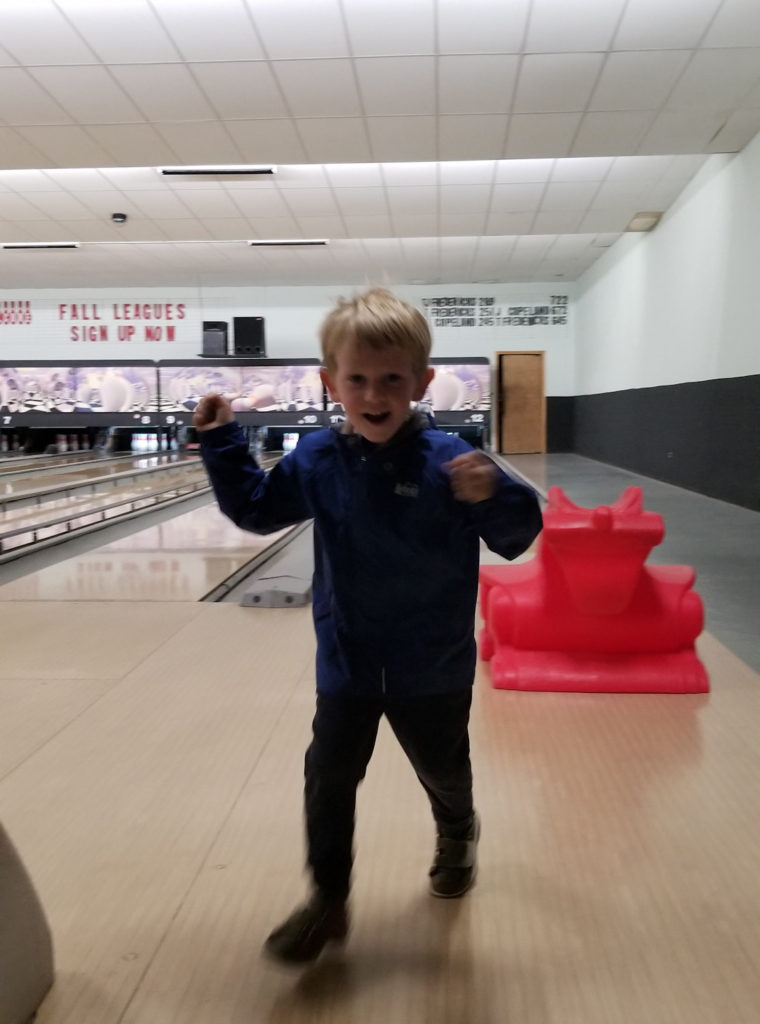 And watching the locals is always fun. In this case, watching locals watch each other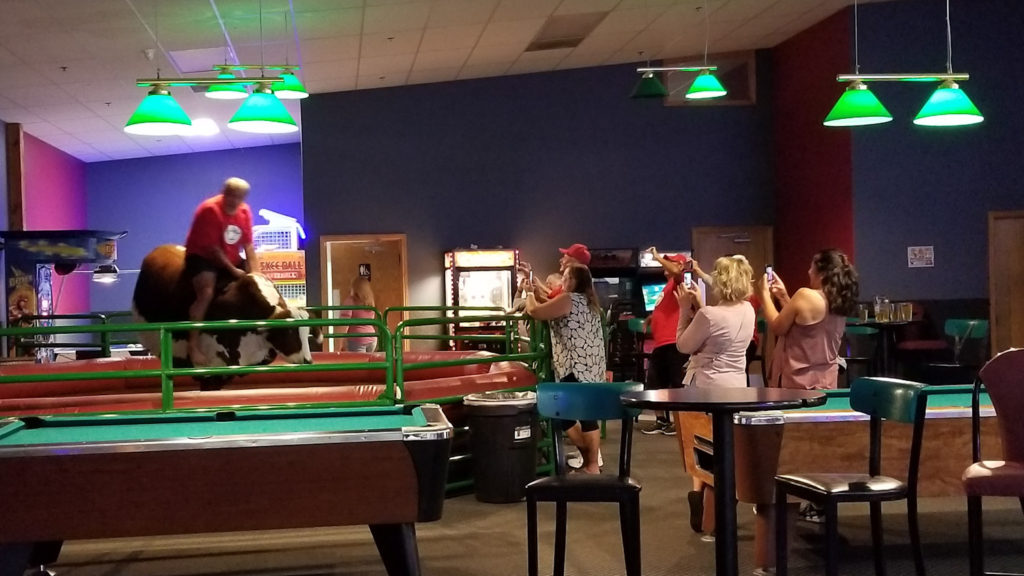 My cousins from Colorado that we visited in Boulder were on a trip of their own, and passed through Moab. So awesome to get another visit, this time at OUR house!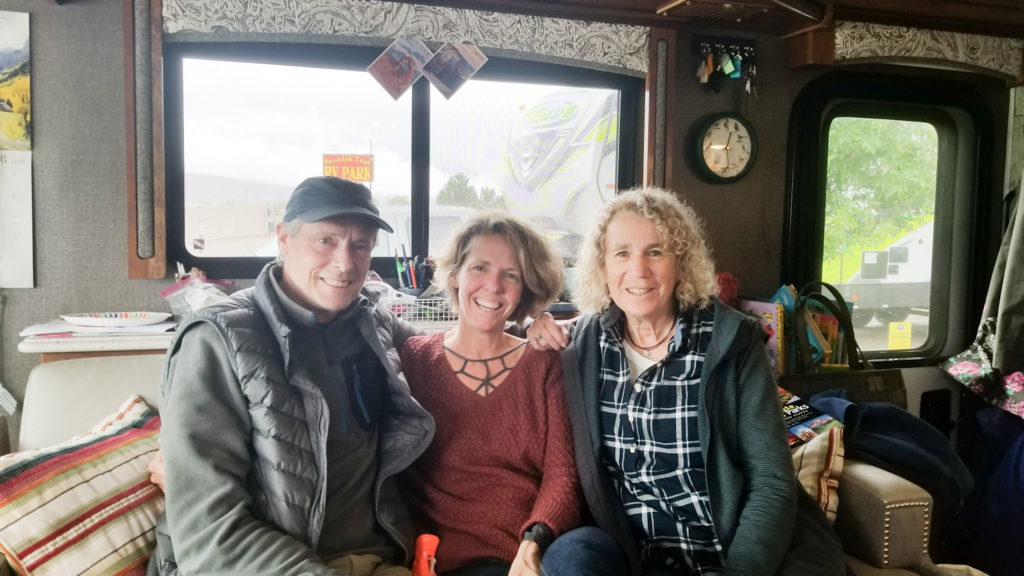 Our last drizzly day, we managed to get in another little hike… We didn't go too far, but it was still gorgeous.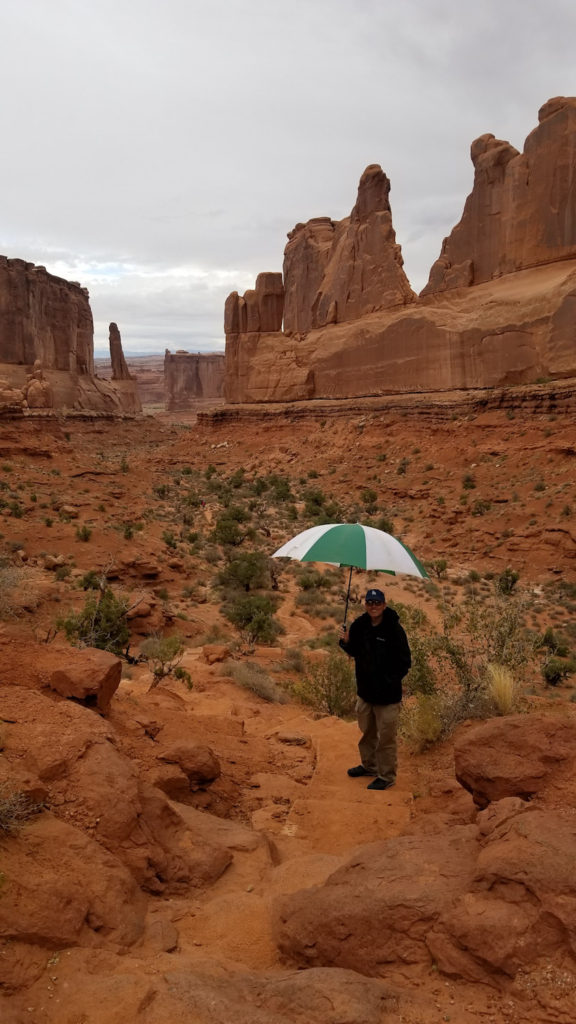 It was a little muddy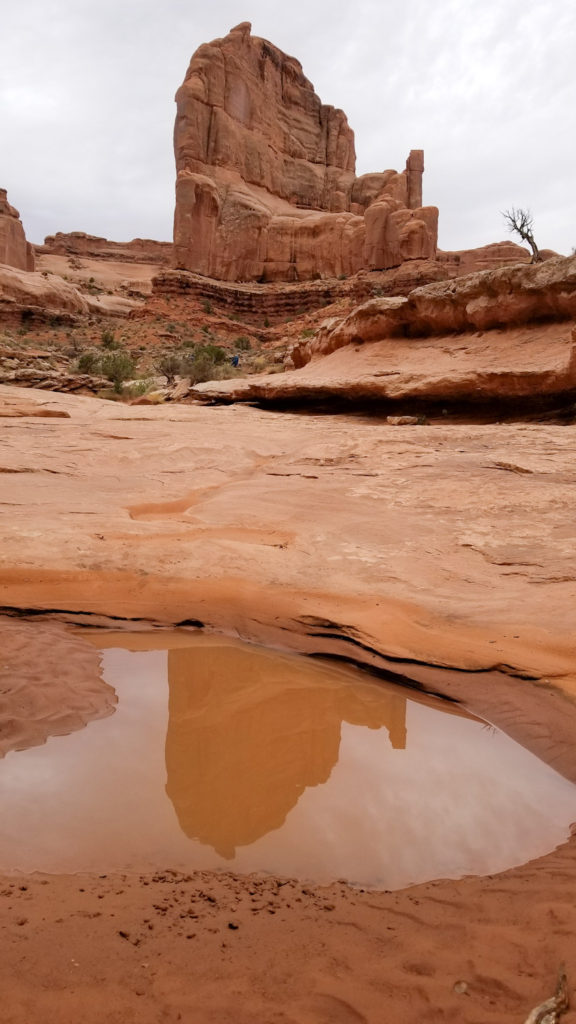 But the boys got inspired to make their own arches in the mud!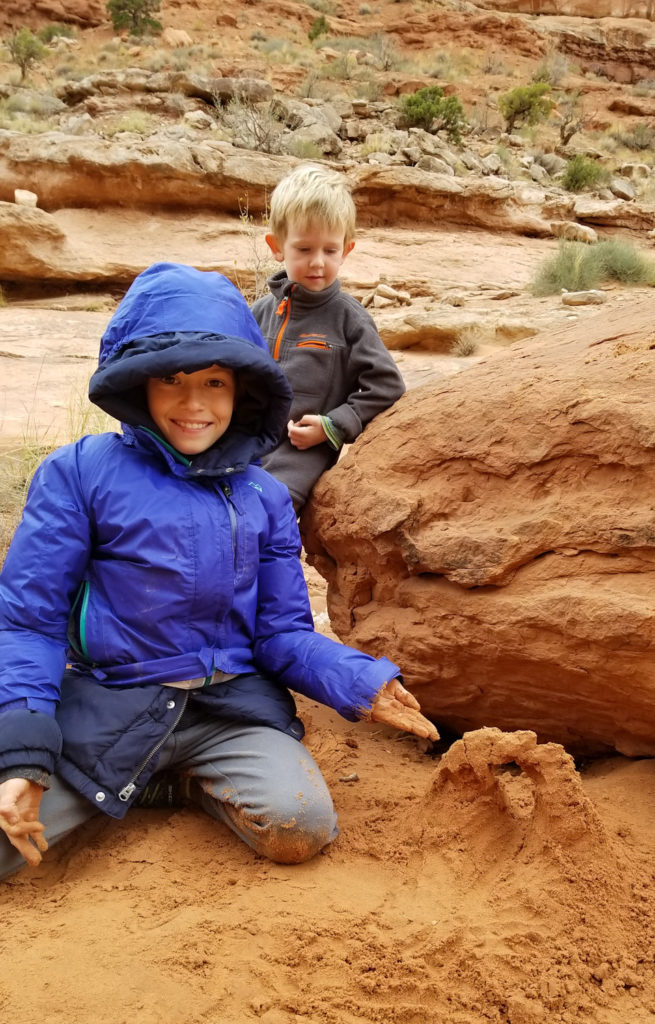 Afterwards we went to the visitor's center where Forest made friends…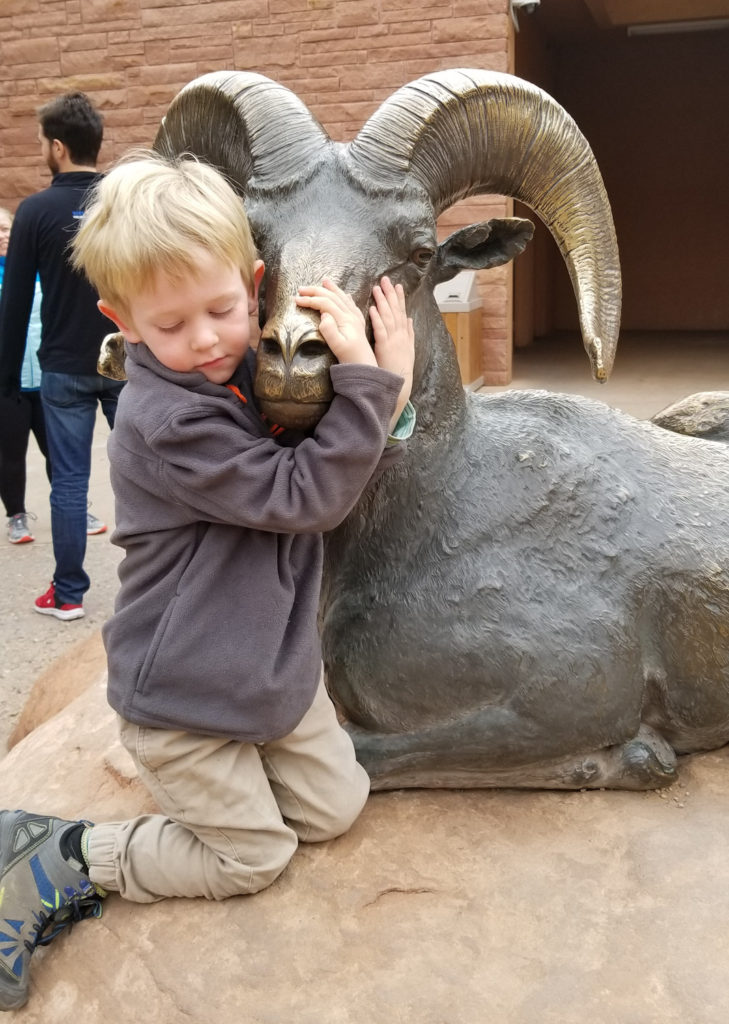 And Harlan earned his Arches badge!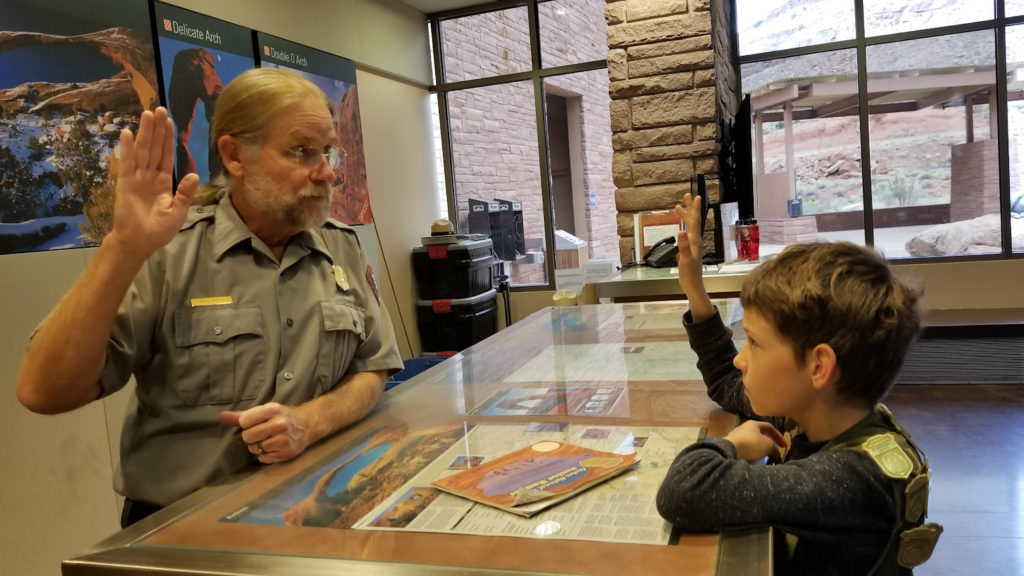 It would have been nice if the weather had held out and Alan could have gotten in another ride or two, but we enjoyed some down time. Rainy days can be a blessing for that.
Off to Pagosa Springs, CO for some R&R, before we head to NM for the International Balloon Fiesta.
Thanks for coming along for the ride…
Cheers!