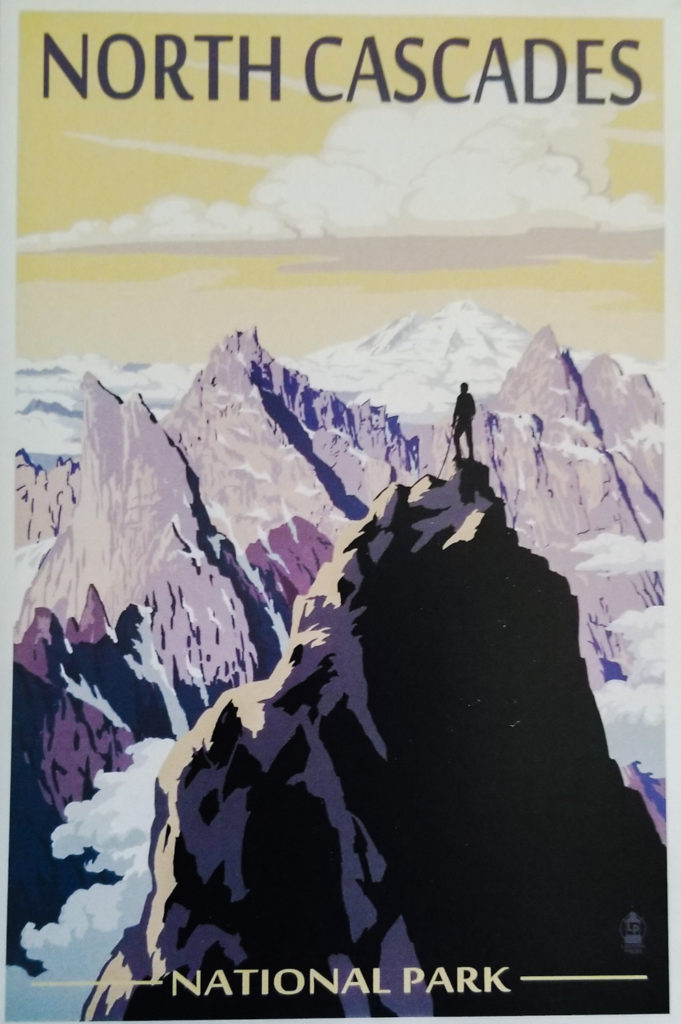 Back in Washington after a week in British Columbia, we had to stop at our last park in Washington, North Cascades. It's a rather new park, (50 years old) and there is no "official" entrance with a ranger kiosk to stop at so it also happens to be a free park to enter. We're assuming it's this way because a major road runs right though the middle of the park. Who knows. You just don't get that "official" feeling when going into the park. It's very laid back.
The thing about the Cascades is to really see what they have to offer, you have to hike. A LOT. We had only 2 days there, so we checked our guidebooks and decided to make the trek to Cascade pass, apparently one of the nicest hikes in the park, if you have to pick only one.
Our drive to get to the hike was spectacular, and we wound up on a dirt road for about 10 miles. At the end , we parked by magnificent glaciers.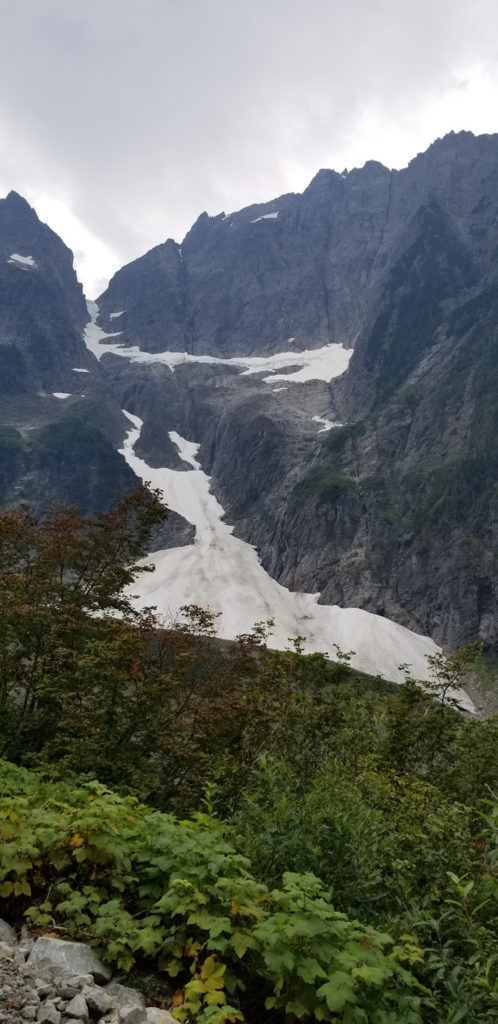 Check out the snow cave!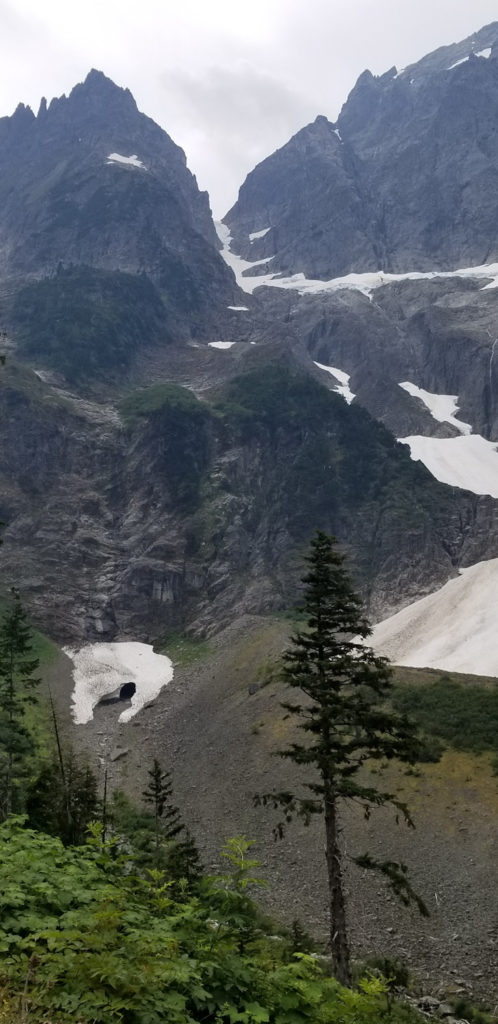 Now I knew this was going to be a big hike. I had an idea but didn't really know the distance to the pass, nor did I really care. I figured we'd just hike until the kids our Alan and I couldn't bear it and then go back. Also, if I honestly didn't know the miles, then I could honestly answer "I don't know" when the big kiddo kept asking "HOW MUCH LONGER??" Which was a LOT.
The hike started with switchbacks. Not too steep, but 36 to be exact ( we counted on the way back down). It was green and lush and gorgeous.
Sherpa Daddy, carrying Forest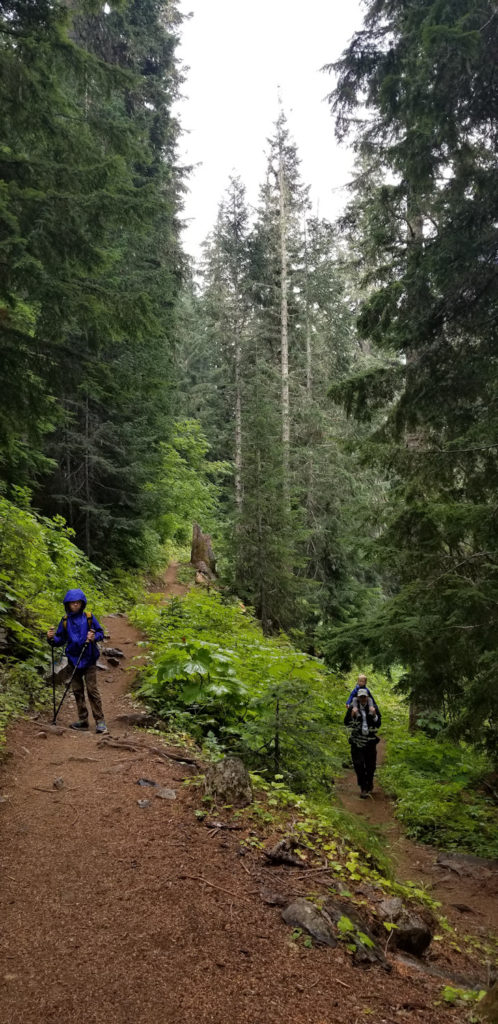 It was like this for a long while, until we finally got a break and a view out over the trees…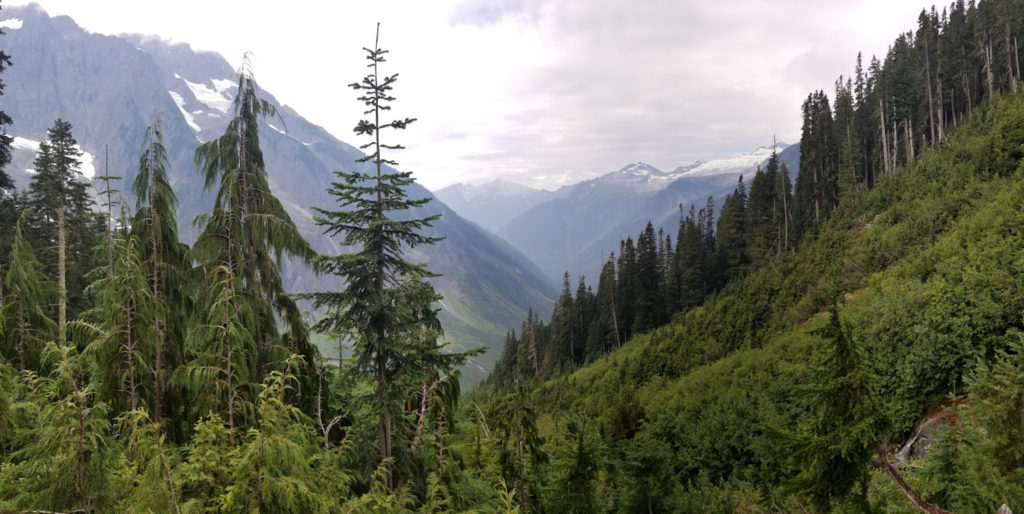 Harlan was quite happy with this view and was SO ready to go back, but we pressed on, especially when passing hikers kept telling us, "you're not that far. A few more switchbacks (more like 10)  then it flattens out and you're there! It's so worth it."
This is when we had to school Harlan on the psychological game, when your energy is running out. He pulled it together and pressed on. And guess what… he made our first Marmot sighting for the entire trip!
Can you see it on the rock? His attitude changed again for the better and his pace picked up.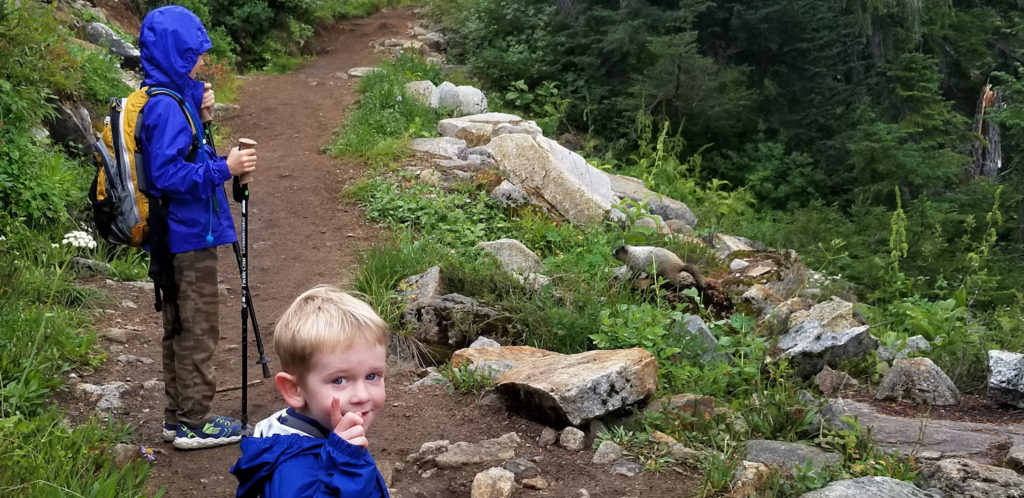 After Marmot the marmot sighting, it's like the whole place opened up.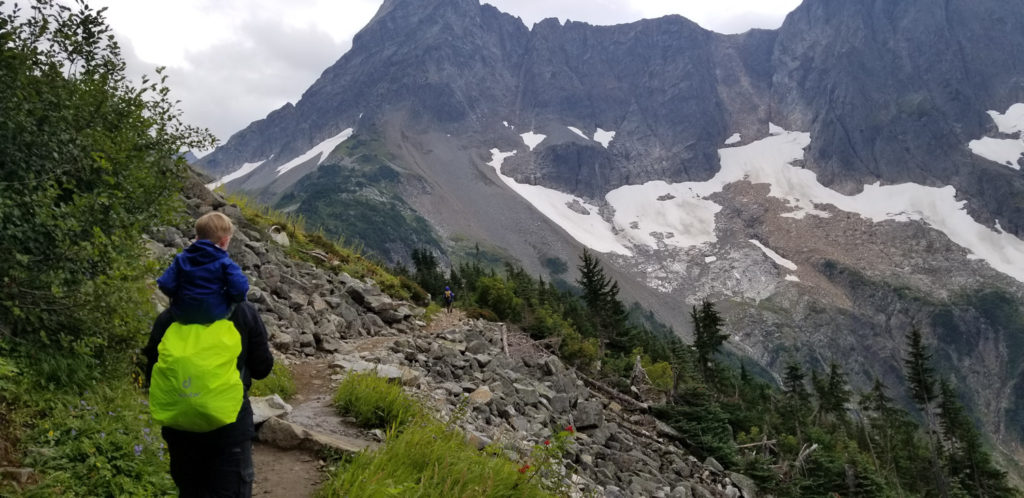 Look at the snow. You can compare to the picture below and see how much closer we got.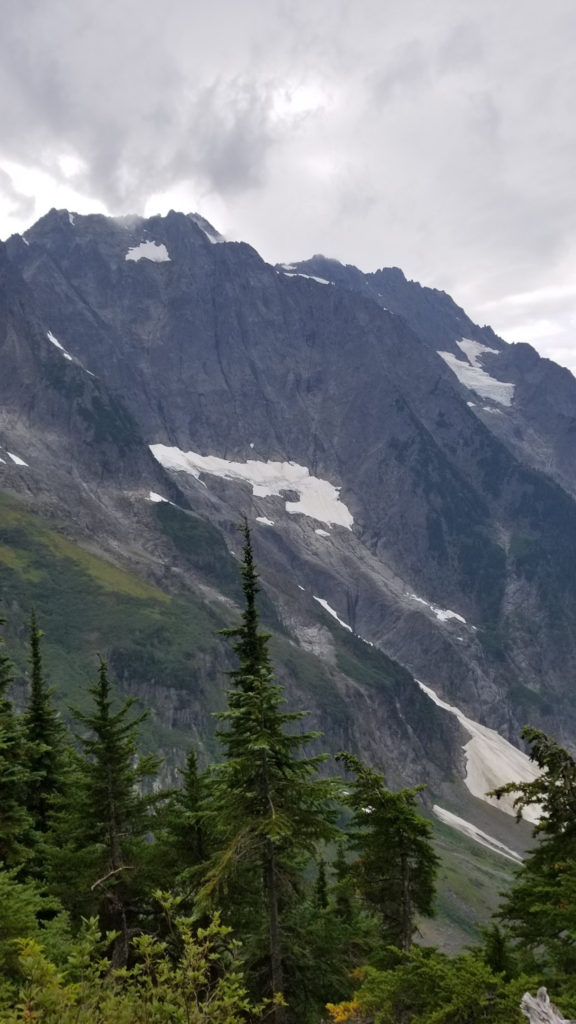 Alan ahead of us for our last push to the top…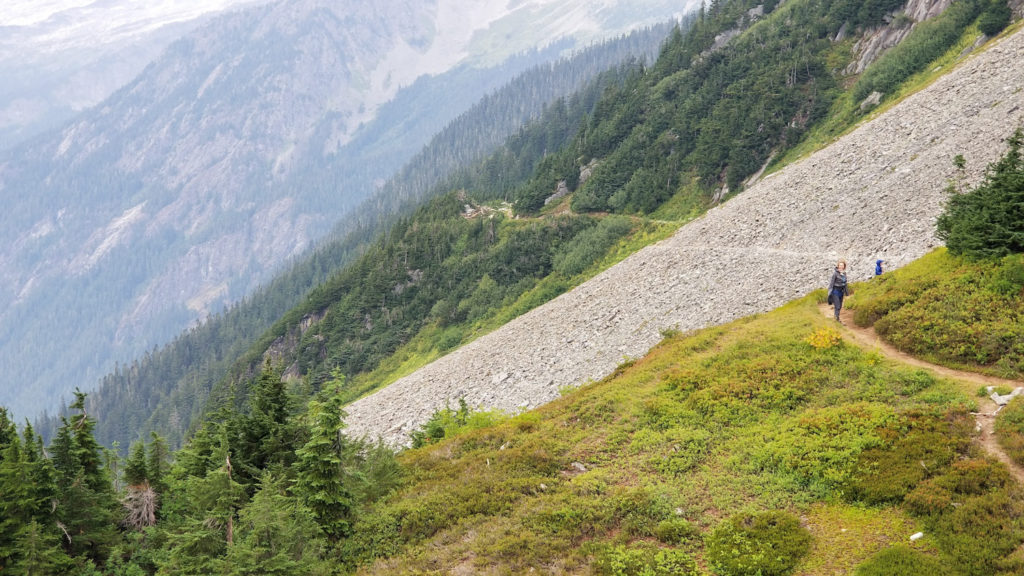 And we made it to the pass!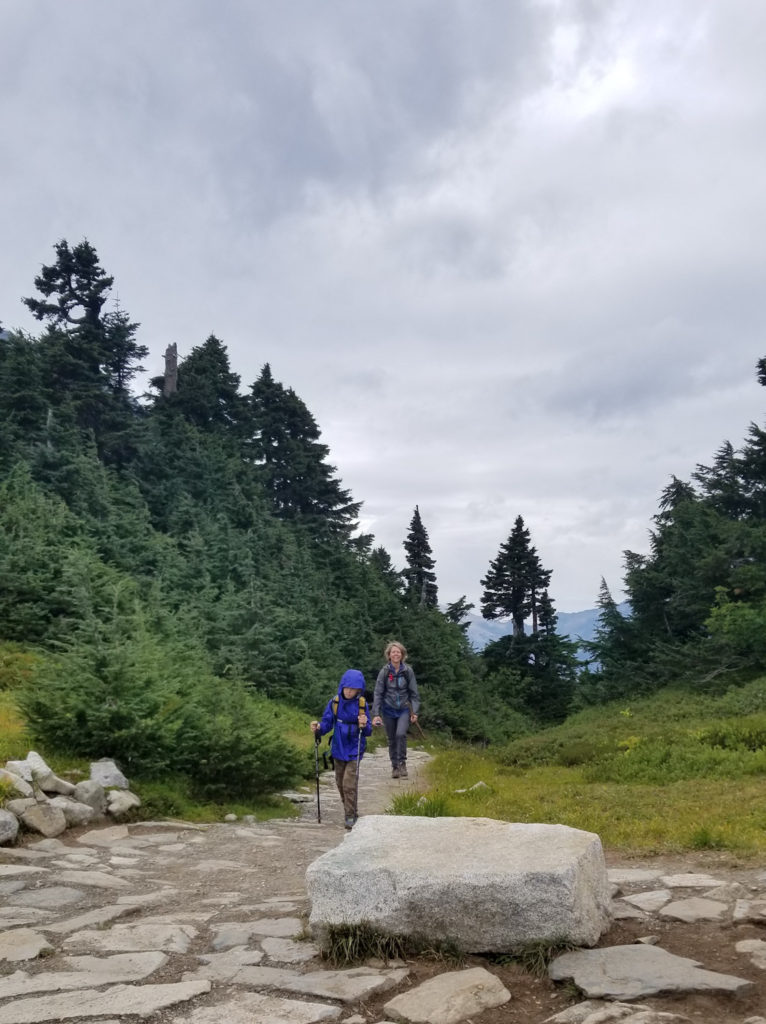 With a spectacular view of the other side!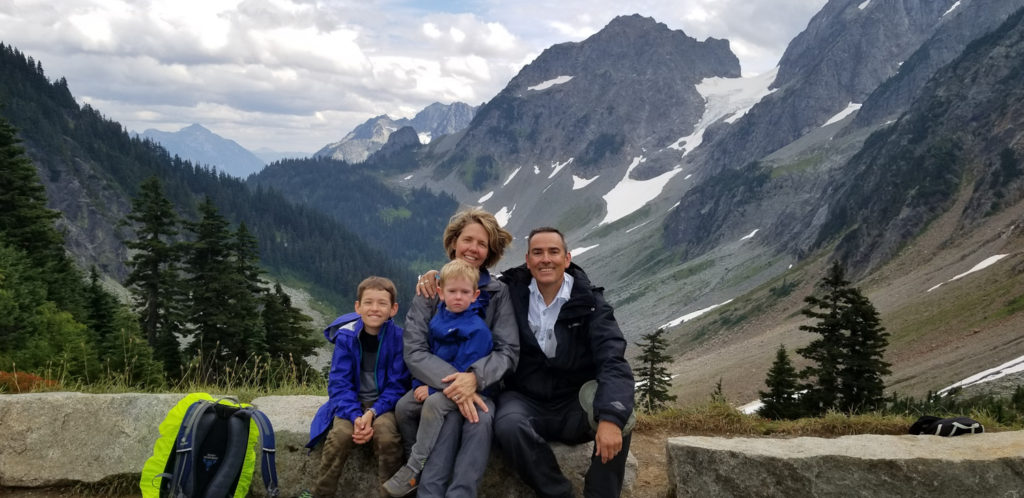 We met some nice hikers here at the top who seemed really impressed we made it up here with the kiddos. We tried to impress upon Harlan that he accomplished something BIG, and should feel proud. It was a hard hike for him. We thought this was spectacular, but apparently this is the just the gateway to even MORE spectacular sights. Wow.
Our decent…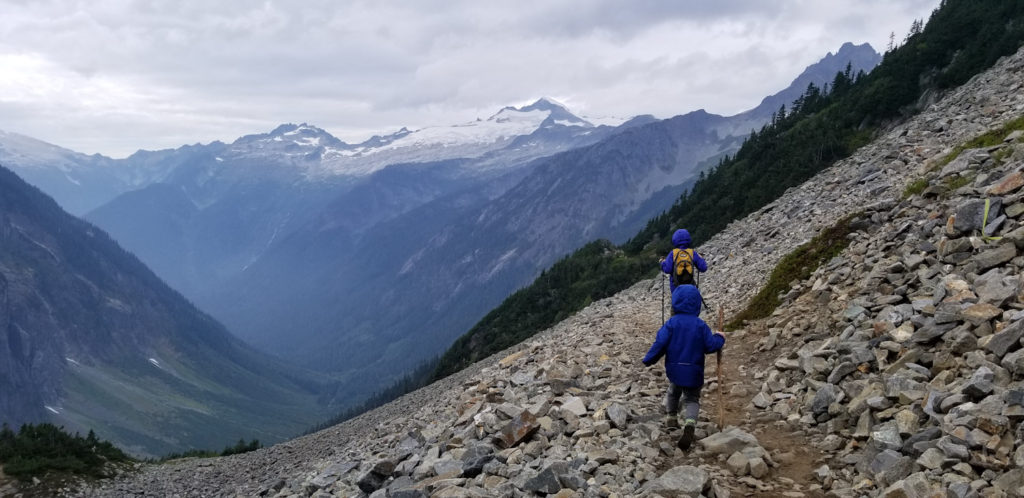 In the rocks here, Harlan spotted another first… a Pika!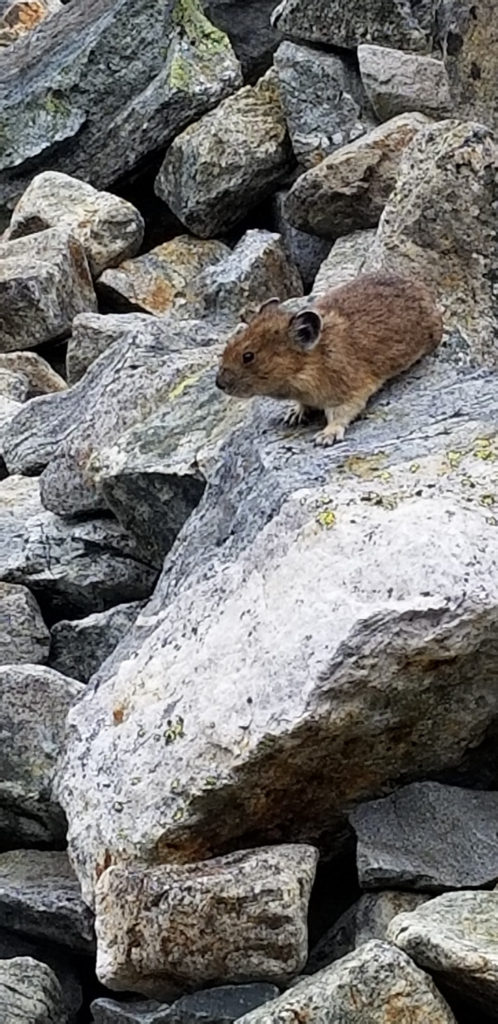 Somehow on the way down, the wildflowers seemed especially beautiful, like they were cheering us on.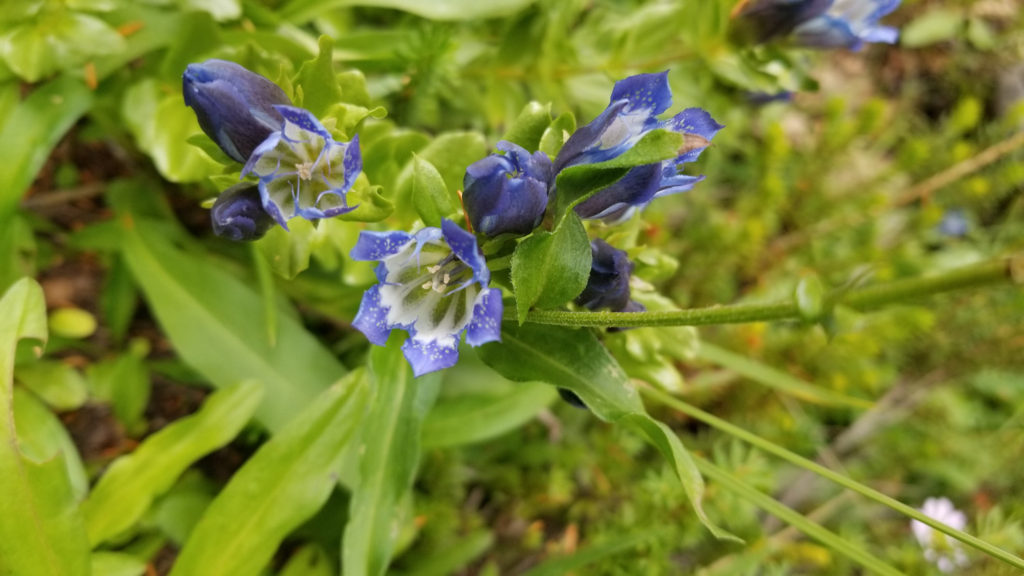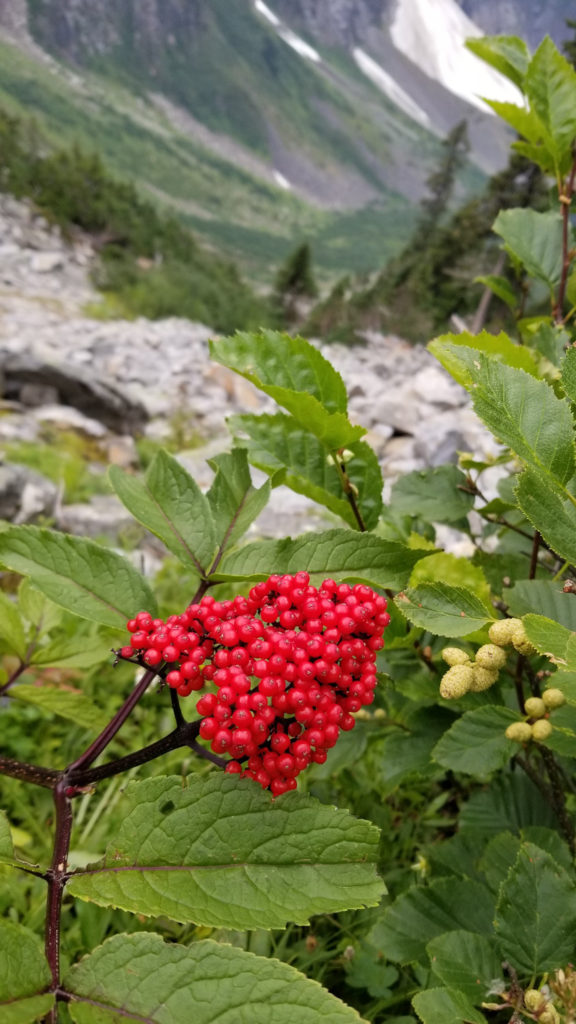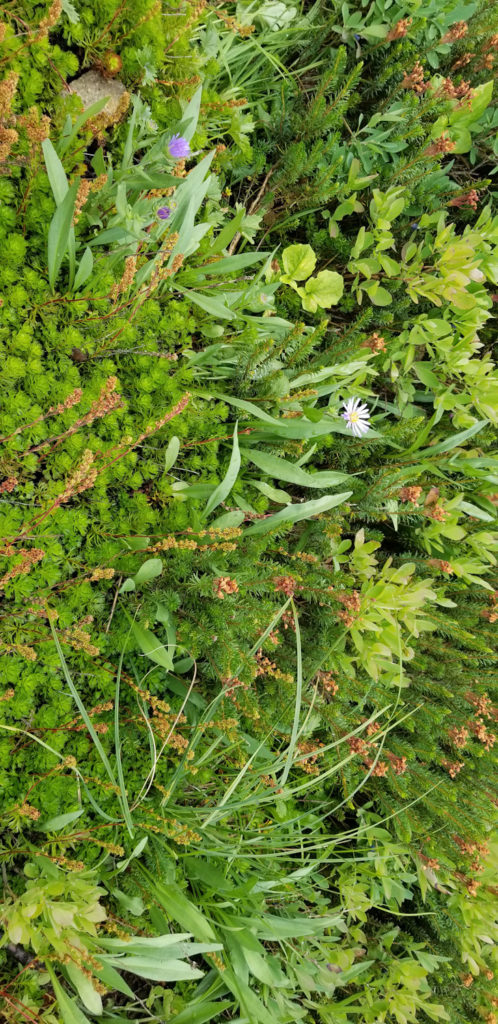 When we got to the bottom we all felt SO good, and proud that we accomplished this fantastic hike together.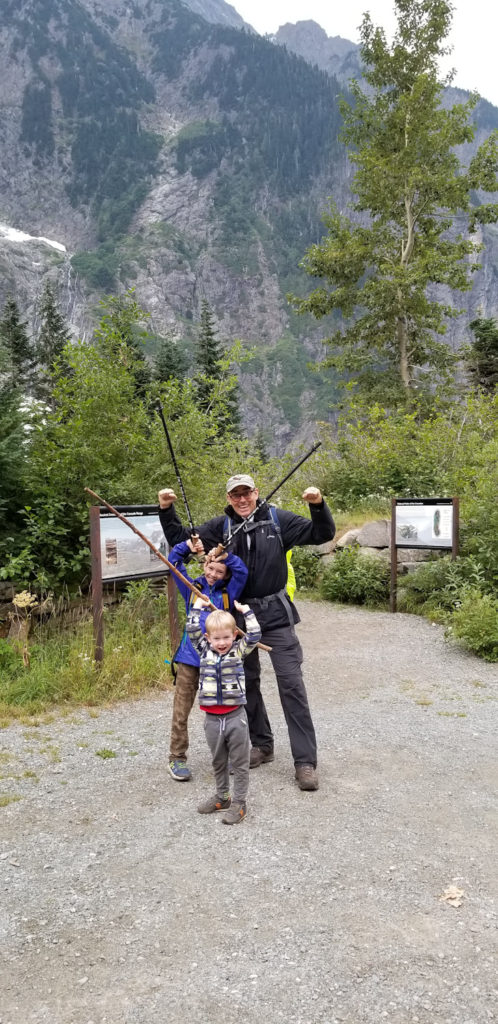 The next day we had a long drive so the kids traveled in their jammies. We hit the visitor's center on the way out, so Harlan earned his Cascades badge in his PJ's.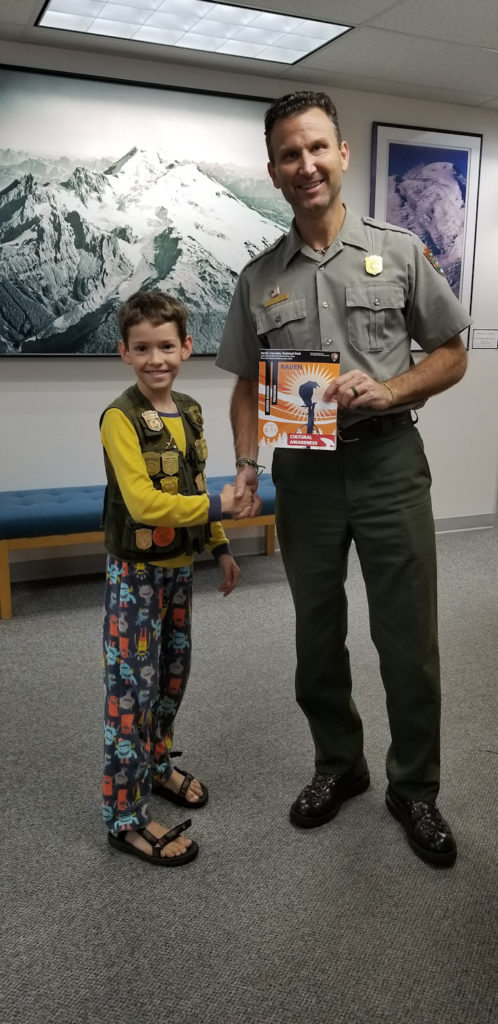 Another park down and on to Montana and the Dakotas next.
Cheers and thanks for riding along!