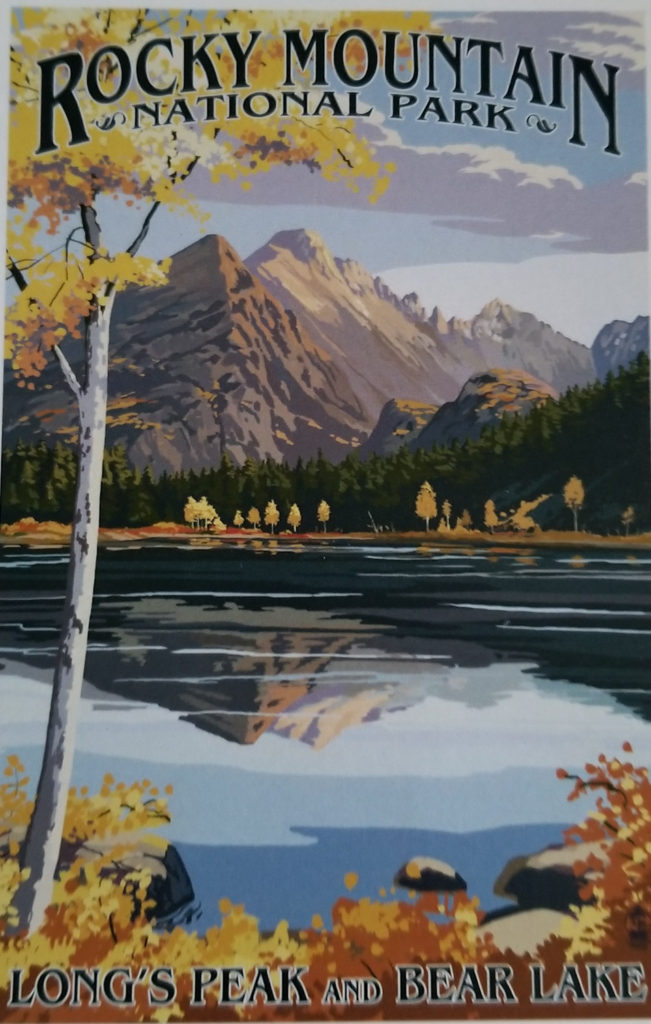 So we pull up to "Elk Meadows", our Rocky Mountain Campground in Estes Park, CO, and this is what we see.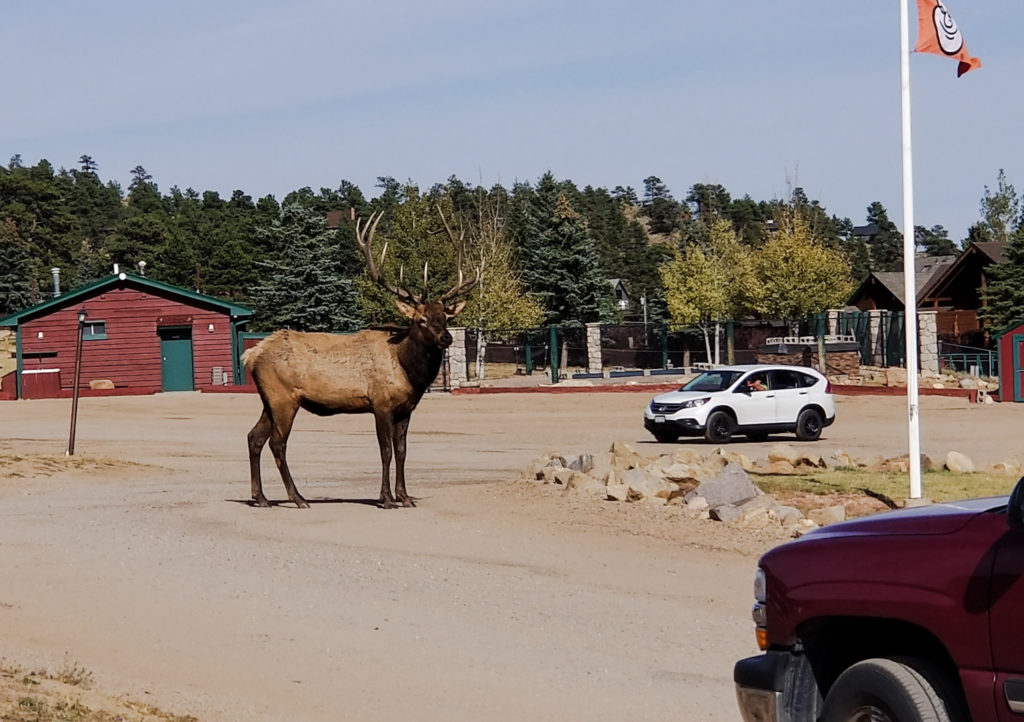 I kid you not. We've stayed at RV Parks with names like Bear Creek, Grizzly Park, Deer Crossing…. you get the idea, but this one took the cake because outside of our rig we saw this…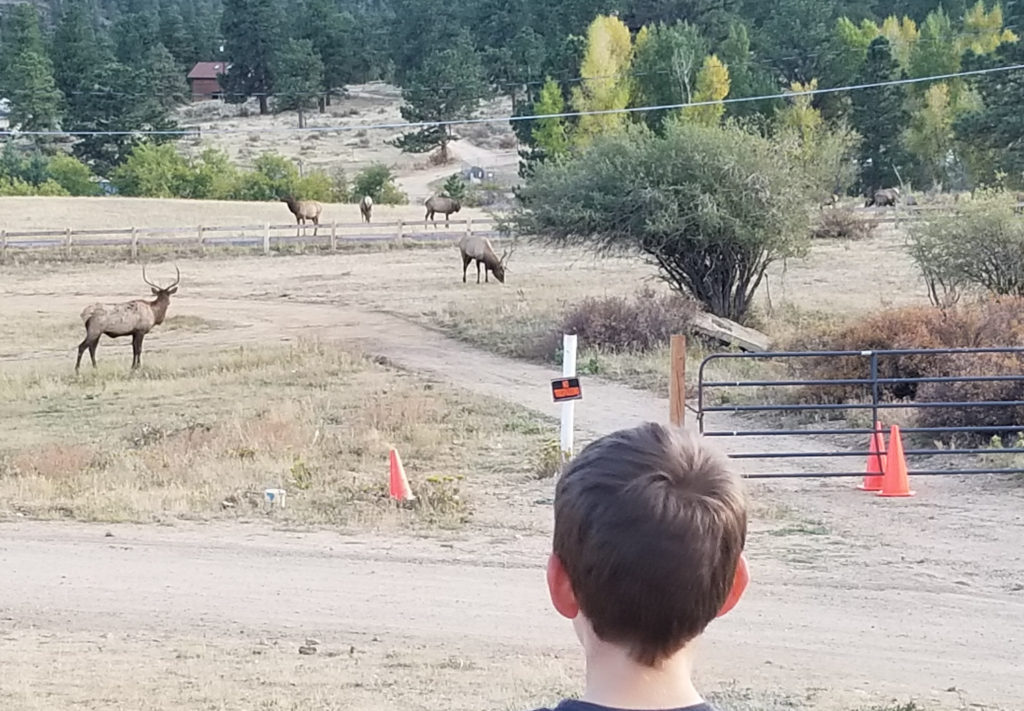 And this…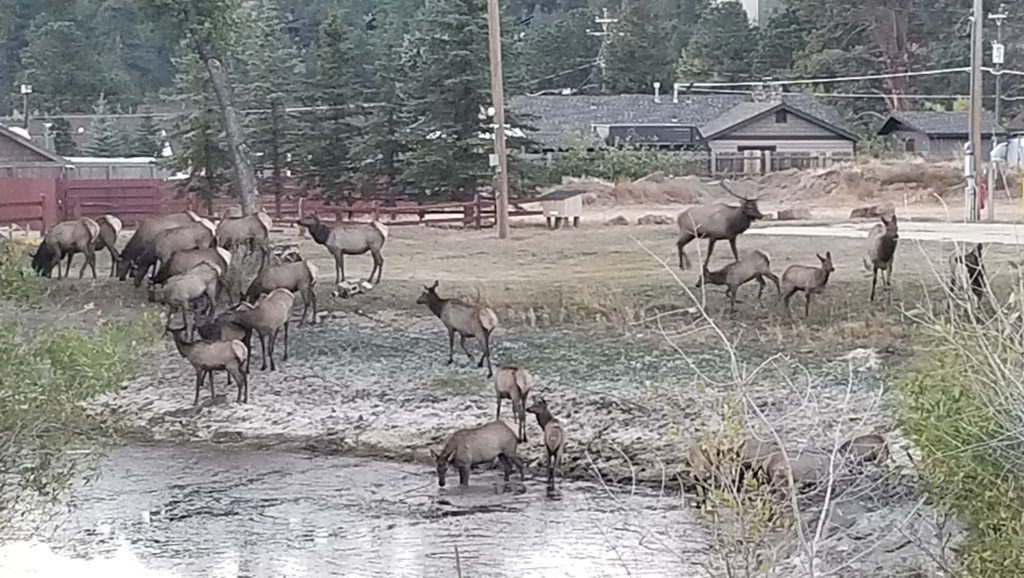 Well come to find out, we arrived right in the middle of the Elk Rut- the Elk mating season, and they were EVERYWHERE! They were also loud and bugling ALL night long. If you've never heard a male Elk before, think cross between a whale and a grunting bull. It was pretty amazing, especially since our RV park was right on the border of the National Park and when they were in the field next door we could just walk on over to see and avoid the traffic jams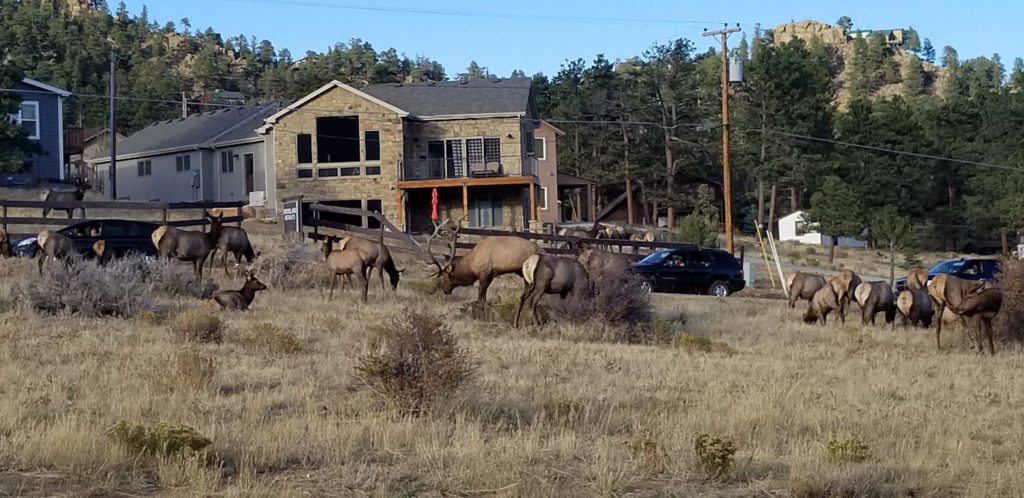 The other great thing about coming to Estes Park was being able to visit my cousins Tim and Diane in Boulder! This also meant we had an address to ship all of our Amazon needs to in advance! Christmas in September!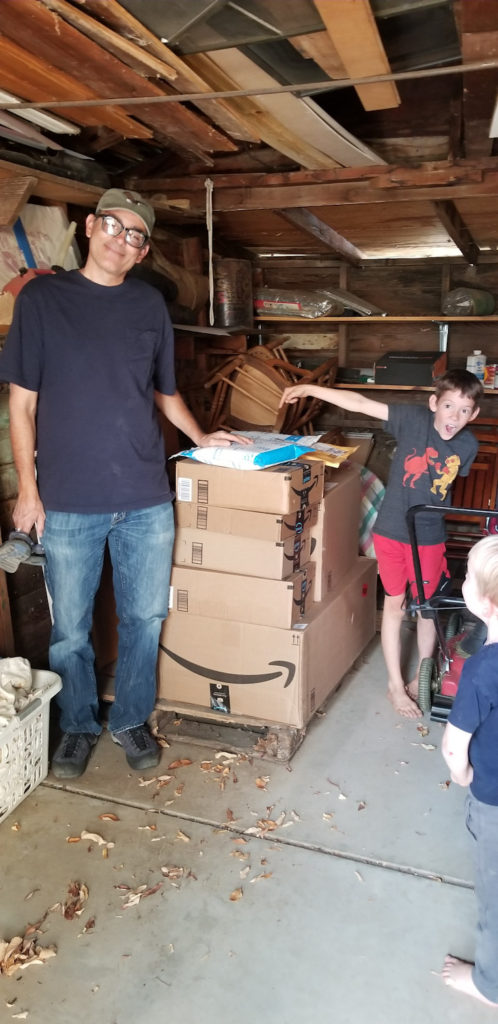 OMG thank you Tim and Diane for being our mail drop! (more on our purchases later…)
My other cousin from Sacramento was going to be passing through town for lunch that same day so Diane had the brilliant idea of not telling her we were coming. Totally surprised her. It was awesome. Family Reunion!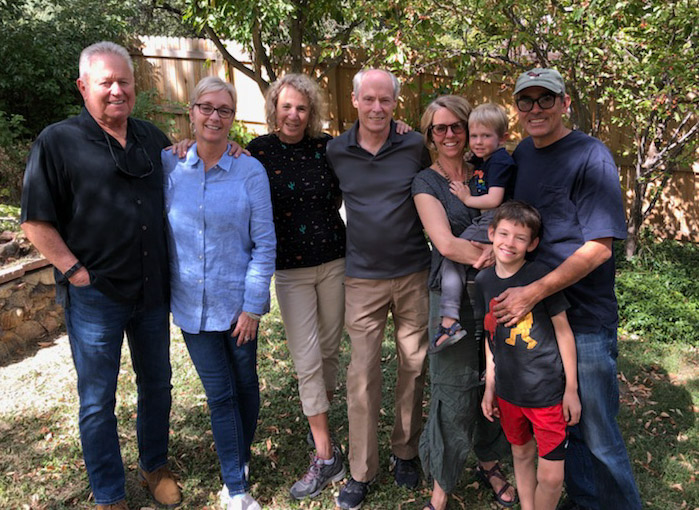 And I was finally able to get a decent haircut.
So back to our purchases. Tim and Diane were kind enough to receive our packages which meant we were finally able to get our awesome Blackstone Grill!
Bear with me here. So when you wake up to this…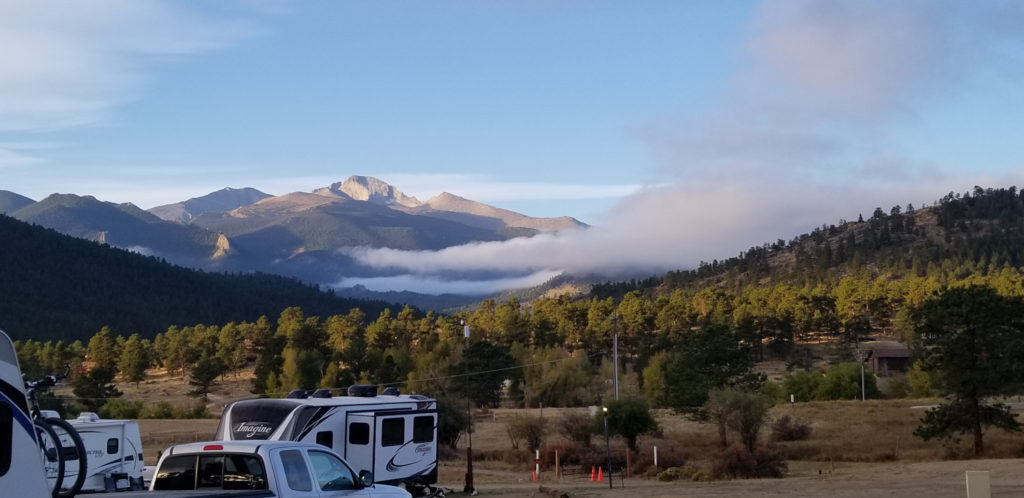 and can do this…
and this…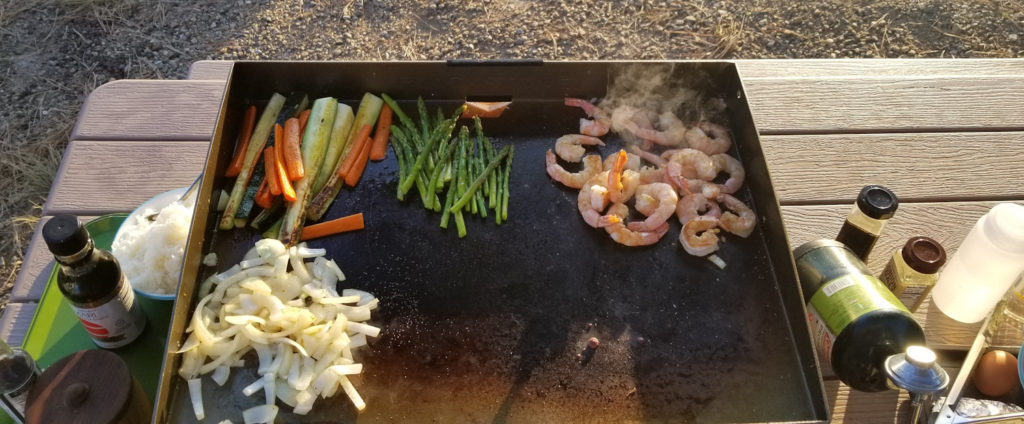 It's pure griddle Benihana style perfection. We were really excited. We have a grill, but THIS is the bomb.
Ok, so now lets get to the park. Since my middle name is Copeland, we decided to do a hike to Copeland falls.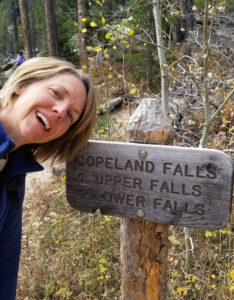 It was quite busy, and we had to park far away, but when you're in a National Park, it's all pretty.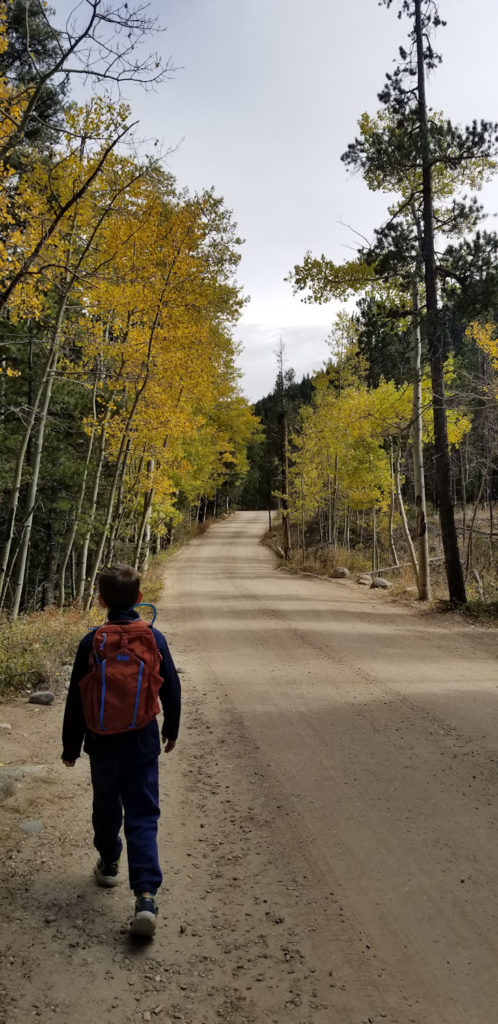 The Aspens are stunning in Colorado. The yellow trees in New England are not my favorites, but the yellow of the Aspen is quite different, and almost glows.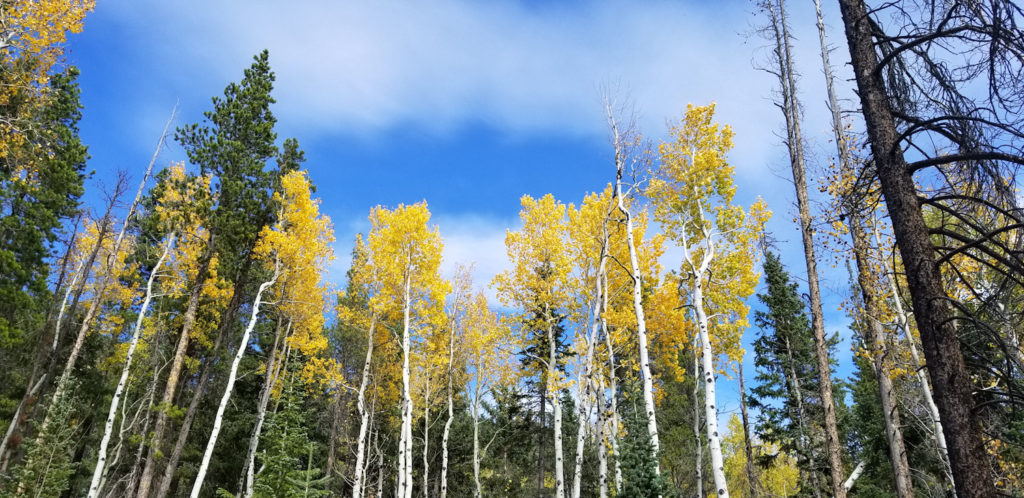 Lunch at Copeland Falls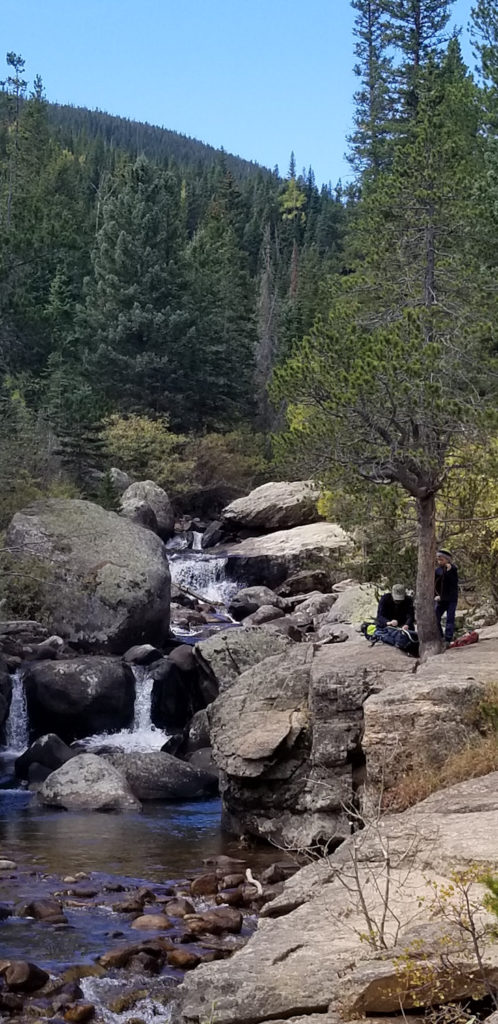 With a family photo op…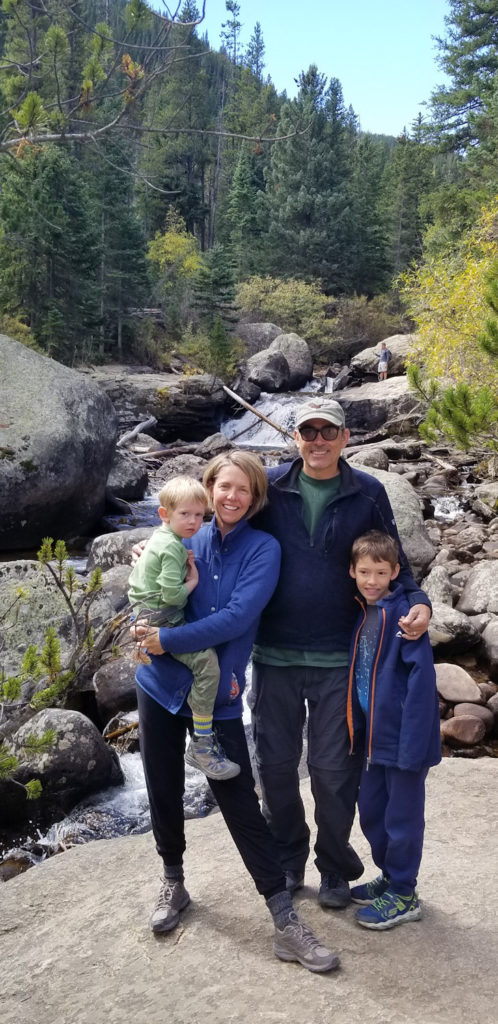 The skies were amazing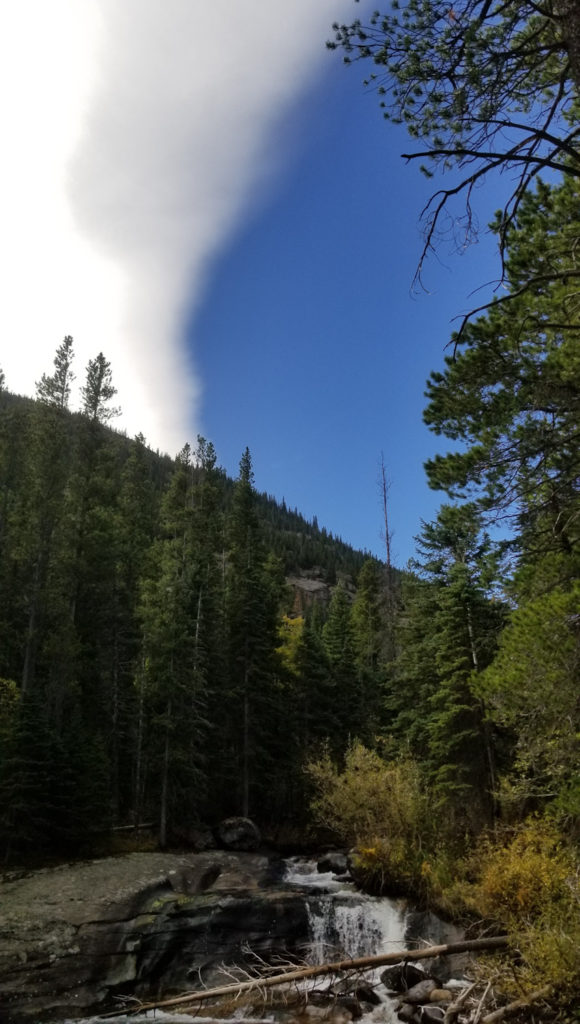 It wasn't a long hike but took a while since there is a lot of meandering going on with the little one.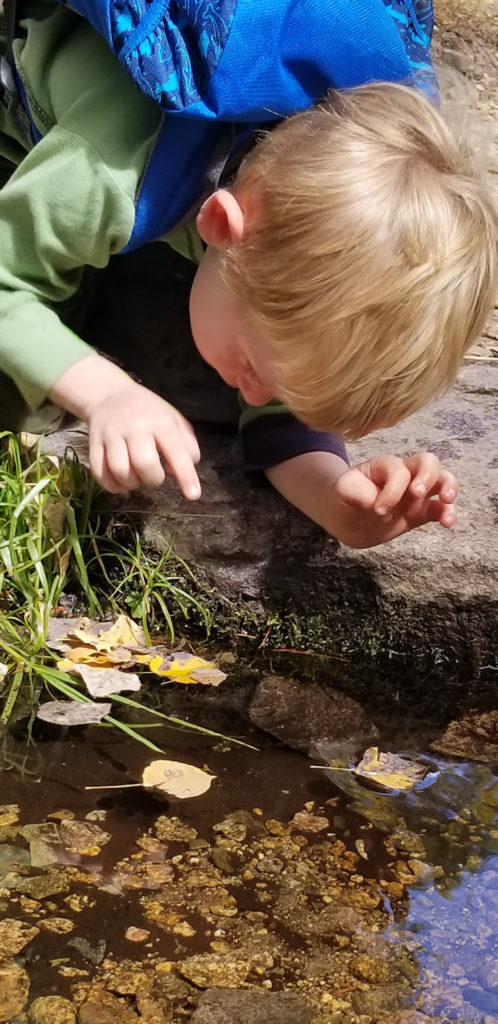 After our morning hike, the boys ALL wanted to go rock climbing. I was wiped out, but toughed it out for what wound up being a fantastic afternoon.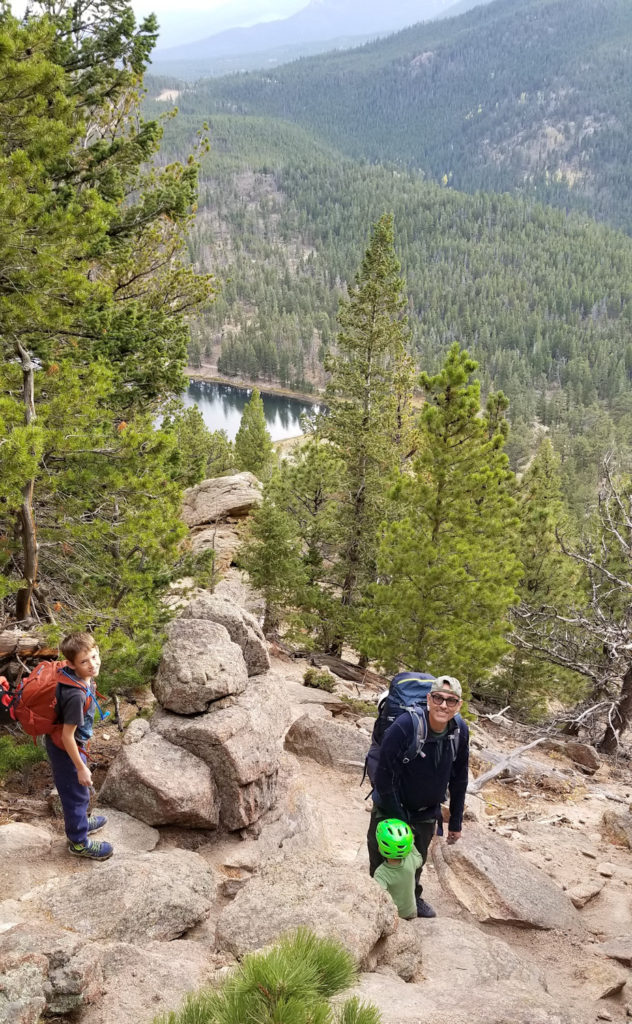 We hiked up from Lilly Lake, to an area called Jurassic Park. The approach was exhausting and steep. At the top, however, we were presented with this beautiful view of the mountains…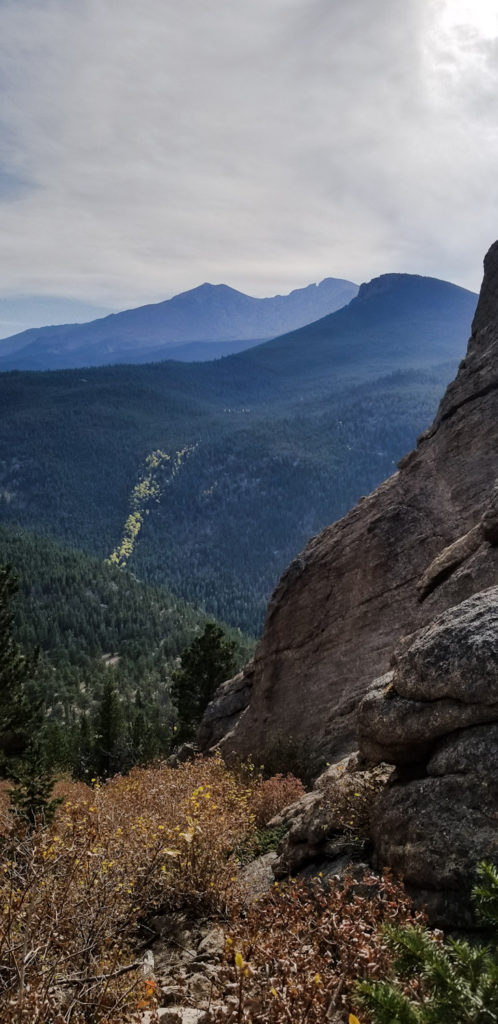 But oddly enough, once we arrived, Alan says "Hey I think I just saw a guy in a 3 piece suit hiking up the trail". I laughed it off until these folks showed up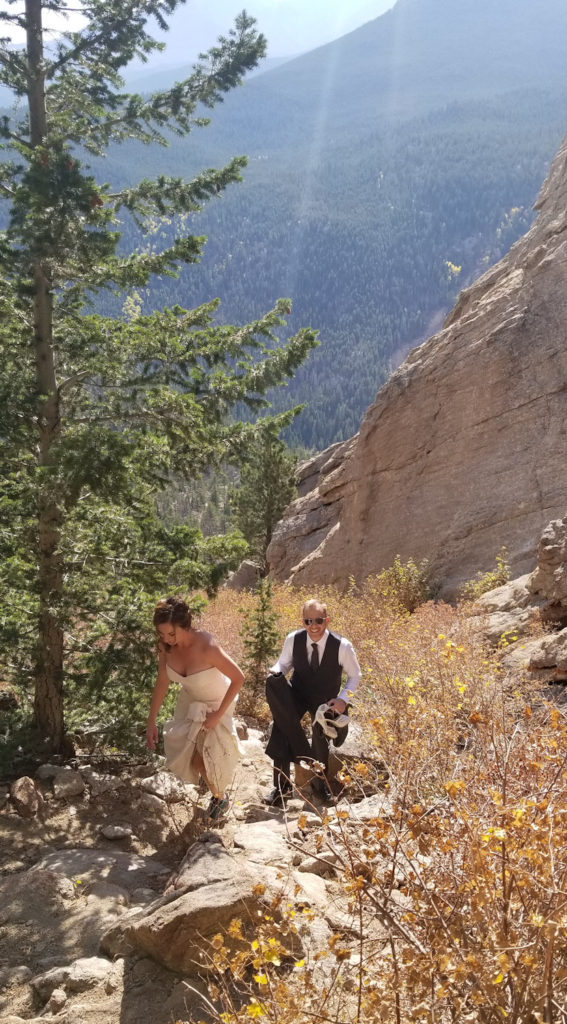 Oh, you know. Just a regular couple ONE HOUR before their WEDDING, hiking up a long, steep climbing trail with their photographer in their WEDDING CLOTHES, to take a few pictures. It was awesome. I'm telling you, this trail was rough.
After that, the boys got to it and all climbed away. Alan lead the climb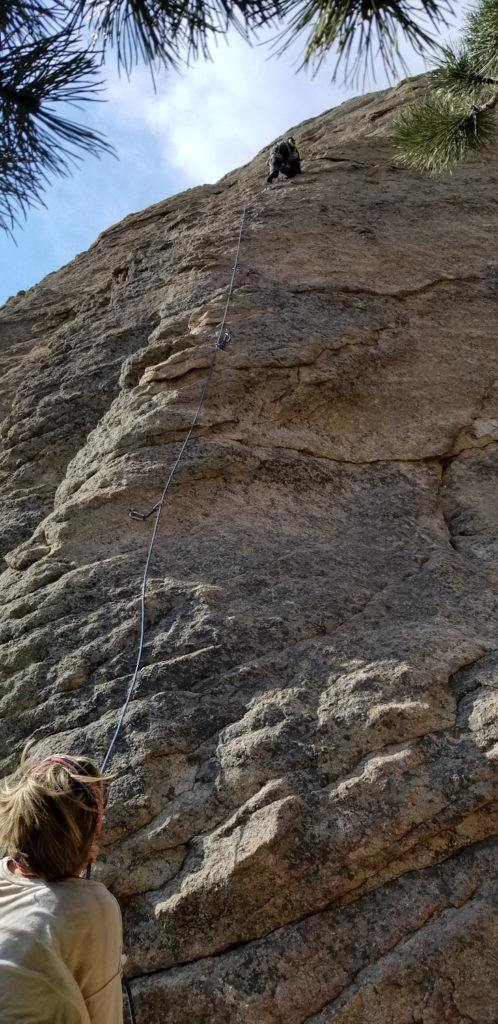 Then Harlan went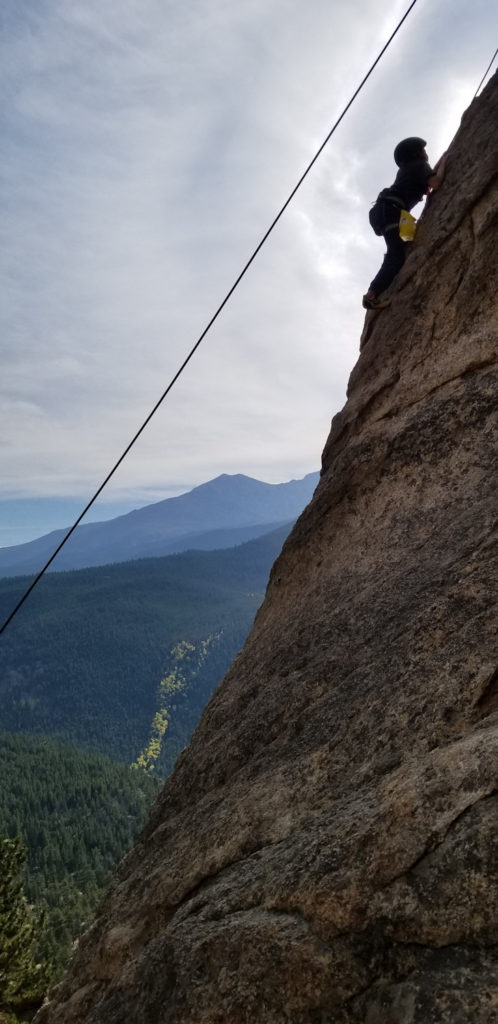 And finally Forest got the hang of being lowered properly without being dragged on his stomach!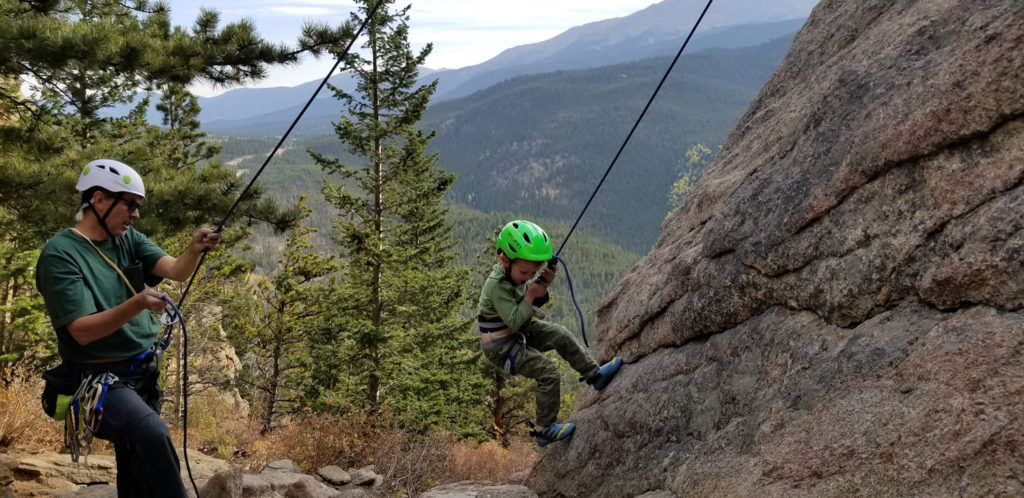 I climbed too but no one needs to see that.
We were totally beat. And maybe it's because it was the Elk Rut, or we were feeling tired and silly, or just something in the air, but sometimes things happen while you're traveling. Like this…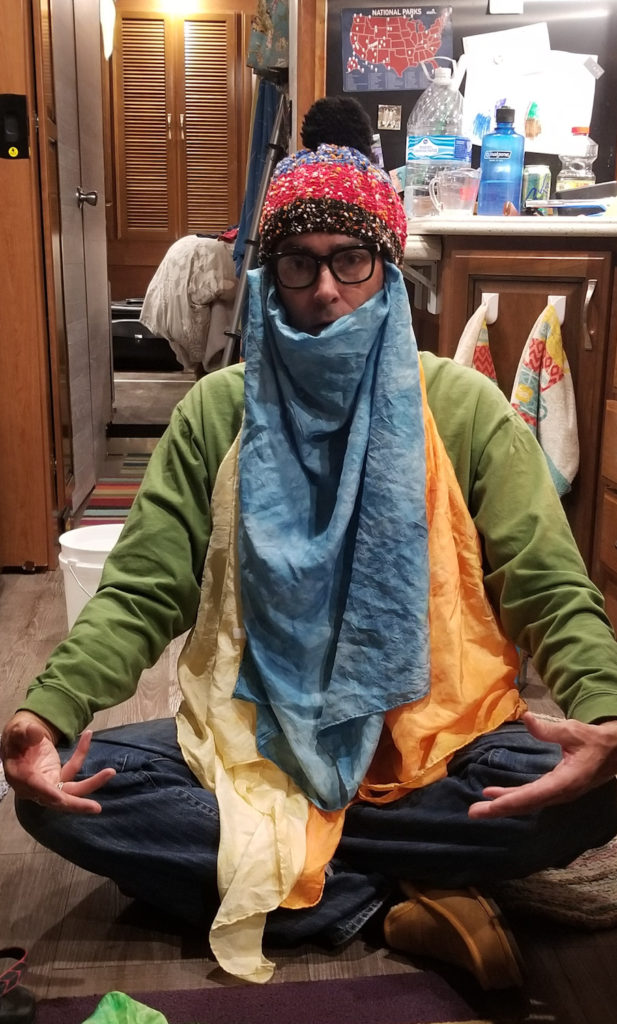 and this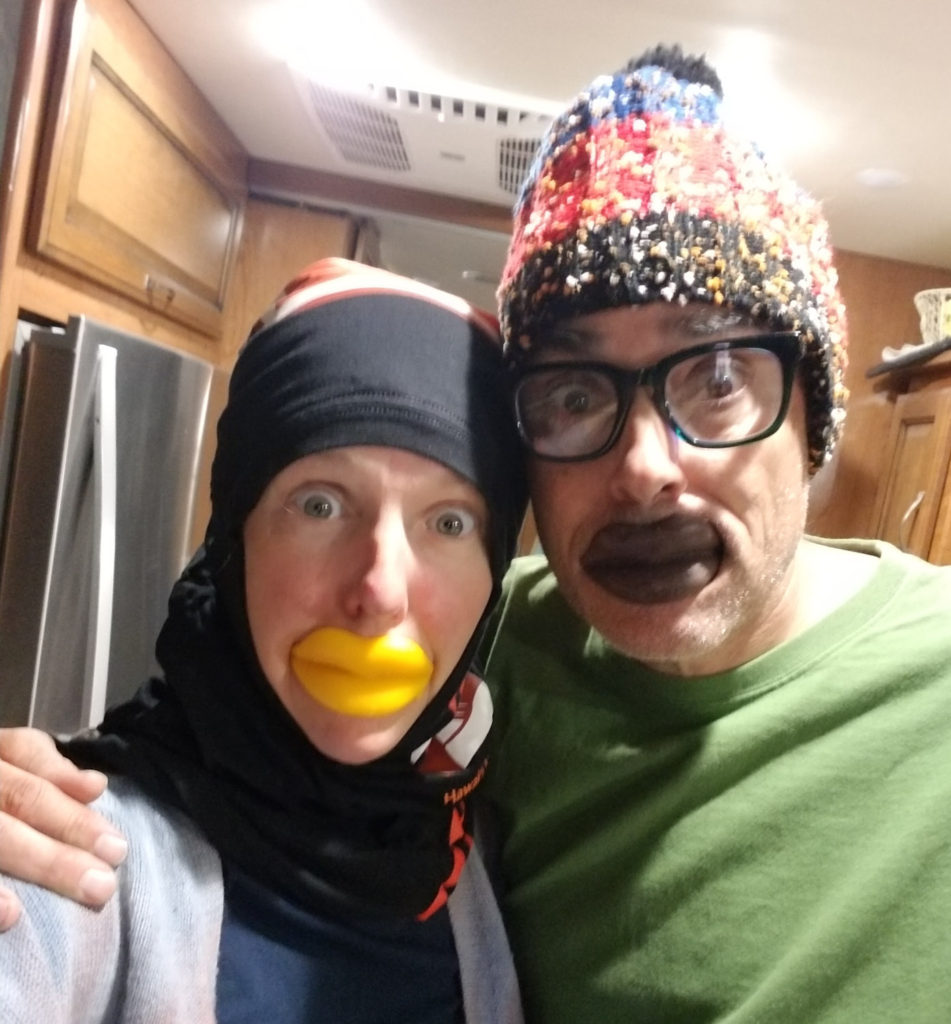 And this…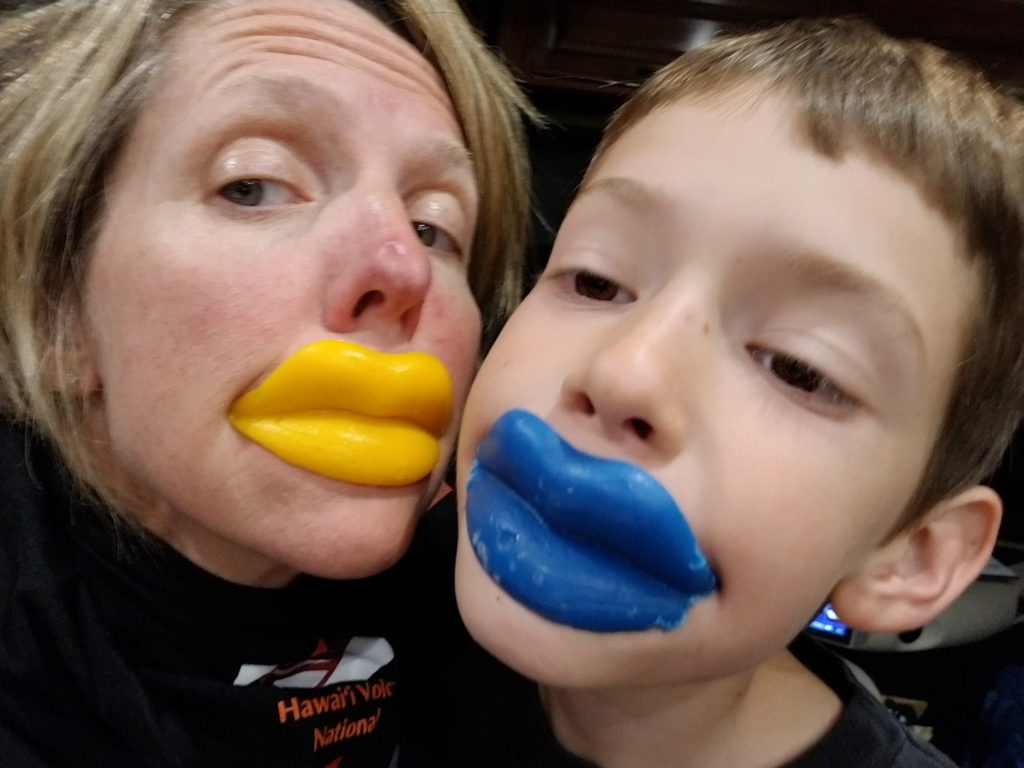 and of course this…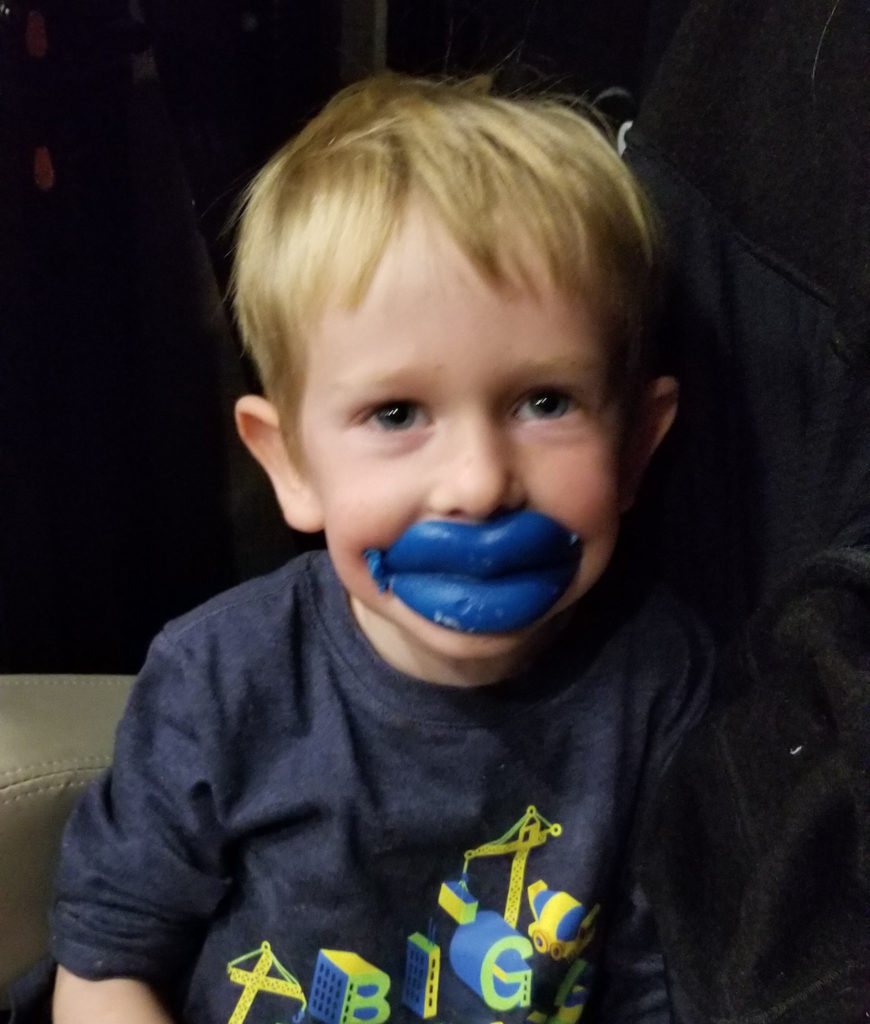 I blame the Elk. OK. Now to  our Sunday drive. We were beat, so just driving up the trail ridge road felt great. What views!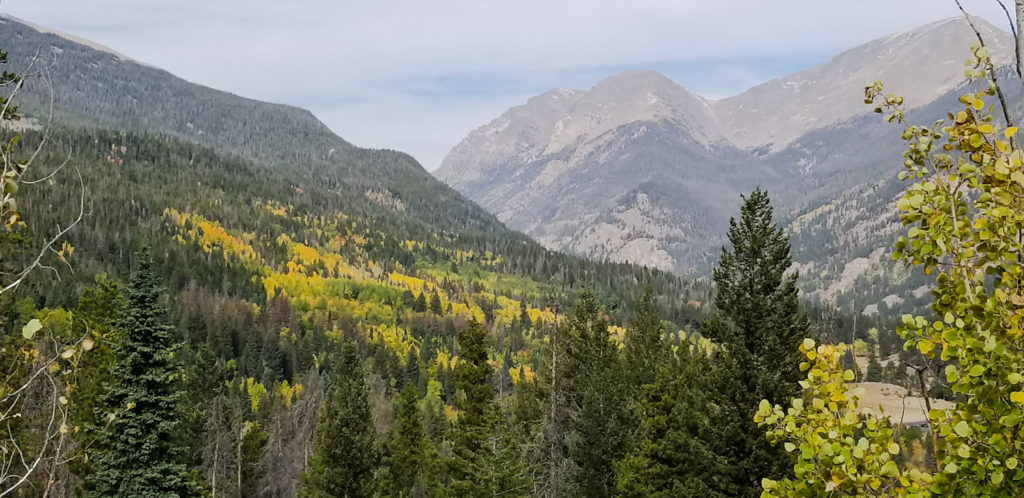 At the top it was crazy windy but a beautiful place for Harlan to get his ranger badge. In my opinion, Rocky Mountain has the best Ranger Booklet we've seen so far…really well done.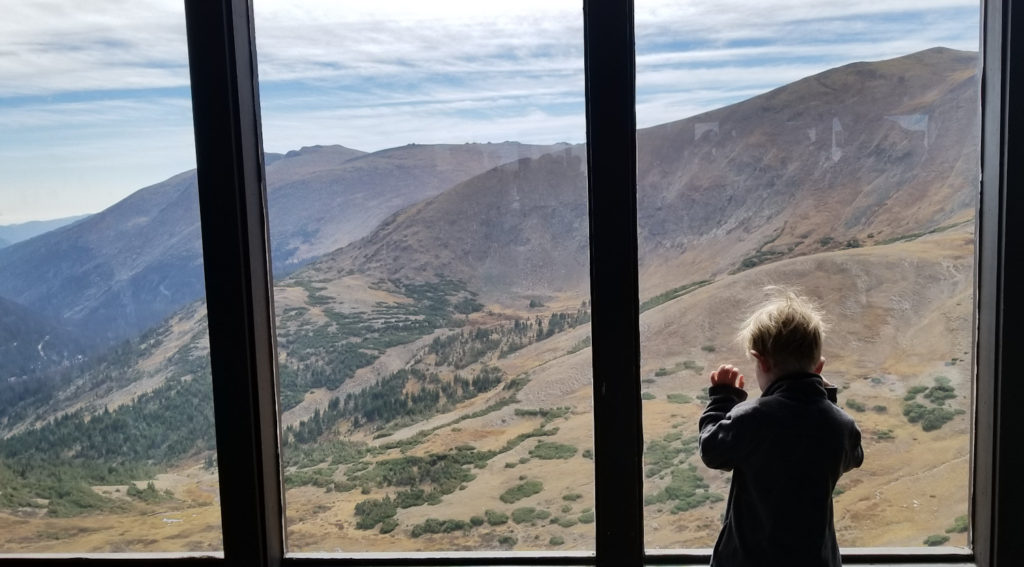 This particular ranger was super nice and engaging.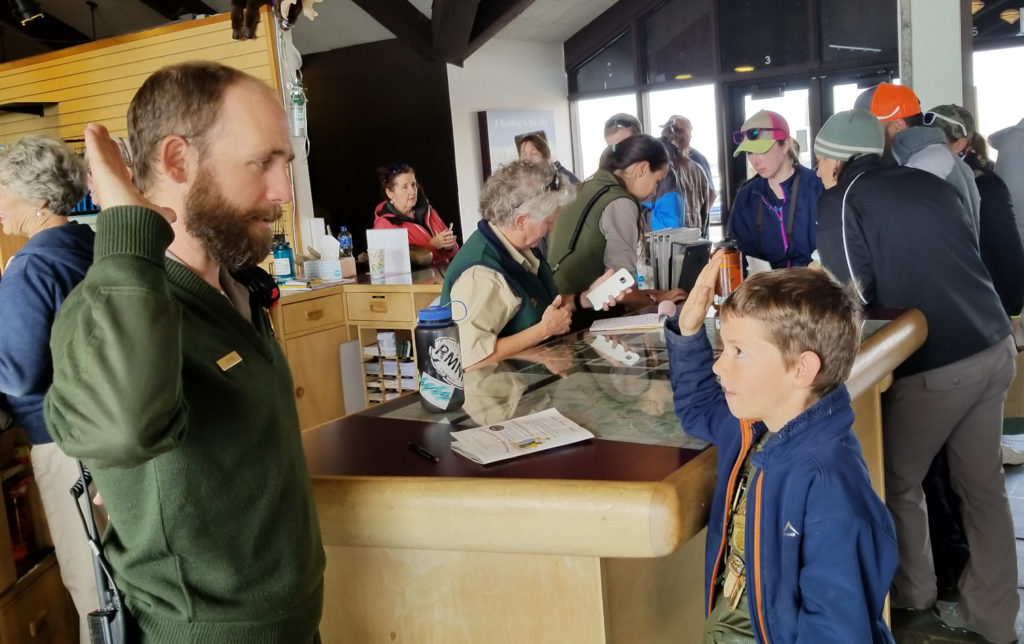 And guess what folks, it's not over. On to the Elk Fest! Yes, not only was it the Elk Rut while we were there, the town of Estes Park was having it's annual Elk Fest! Whoot Whoot!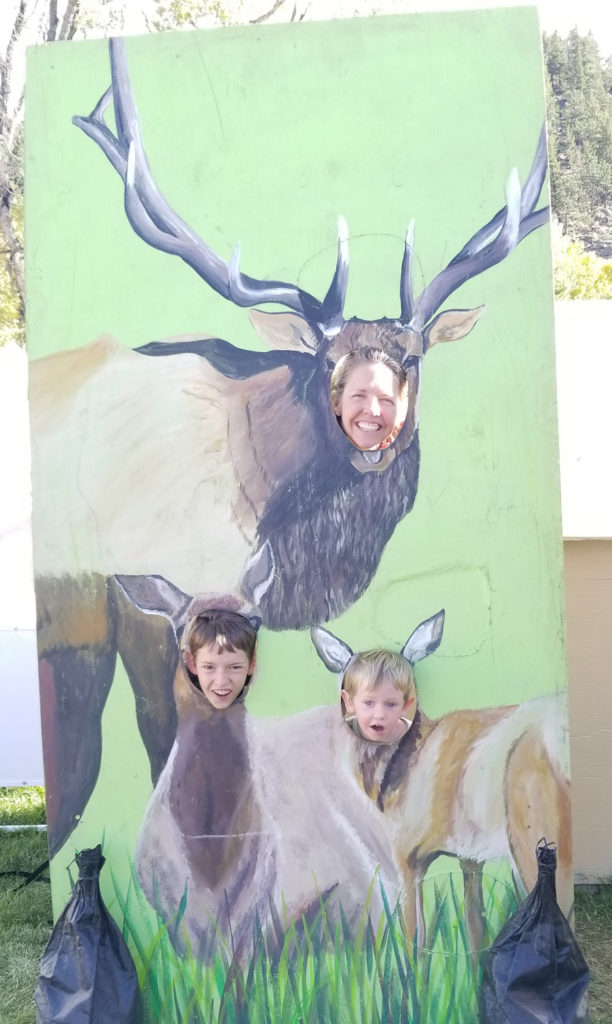 Ok. Basically a street fair with some elk themed activities and lots of stuff made of antlers. But still fun. The highlight, however, were the Native American dancers and storytellers which kept the kids mesmerized.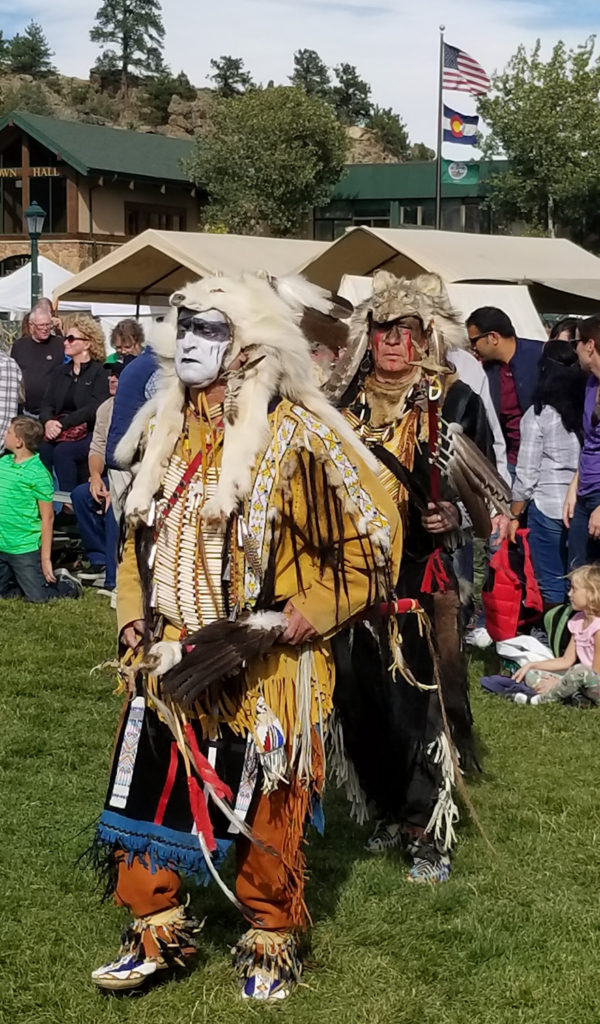 This boy was doing a "chicken dance".  He was great!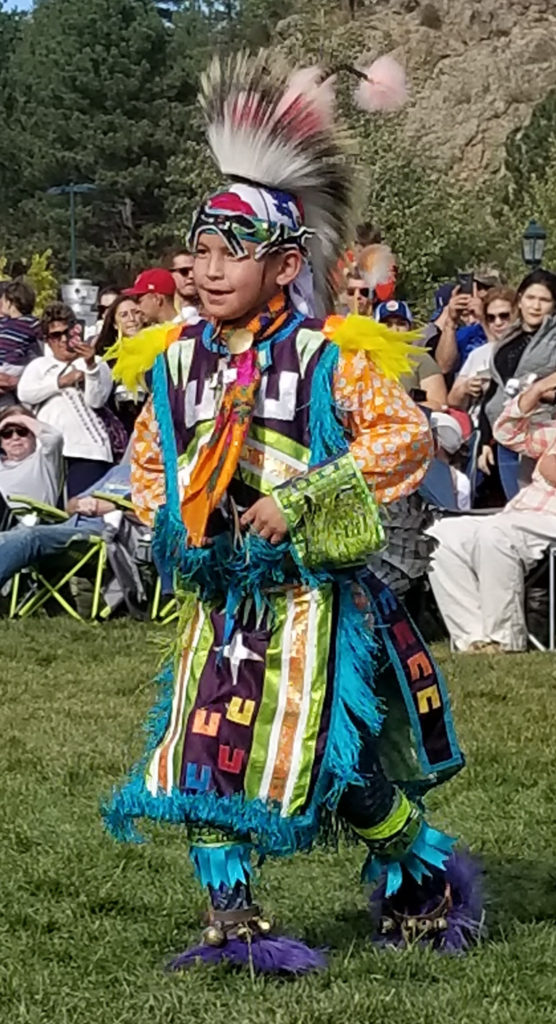 Estes Park is a really lovely town. We had to walk a long way back to the car, but Estes has a beautiful river walk on the back side of their main street businesses ( which are all accessible from both sides…) which makes for beautiful meandering.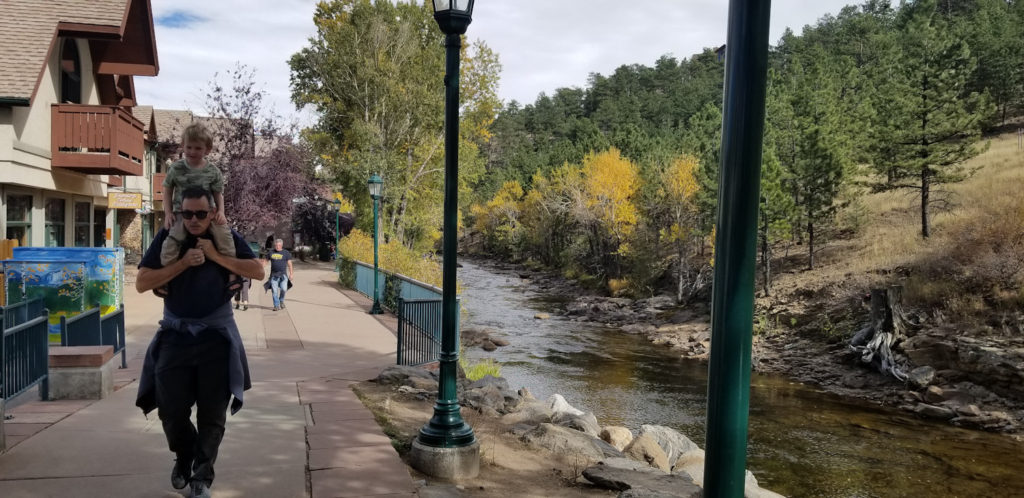 And they have instruments scattered here and there…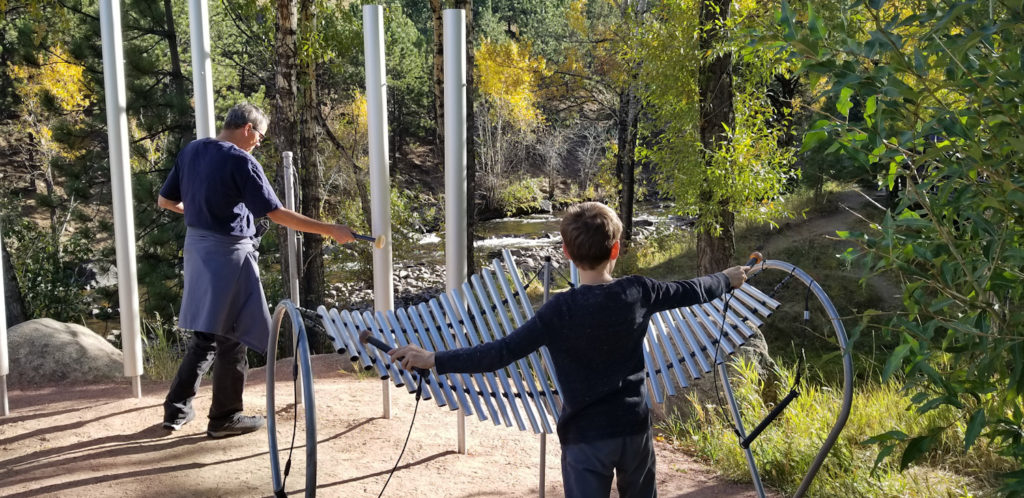 A tunnel…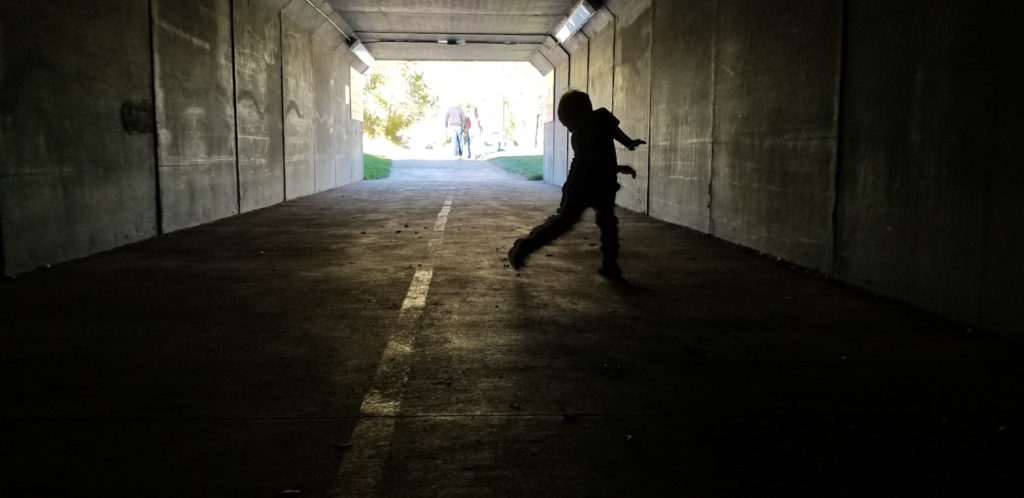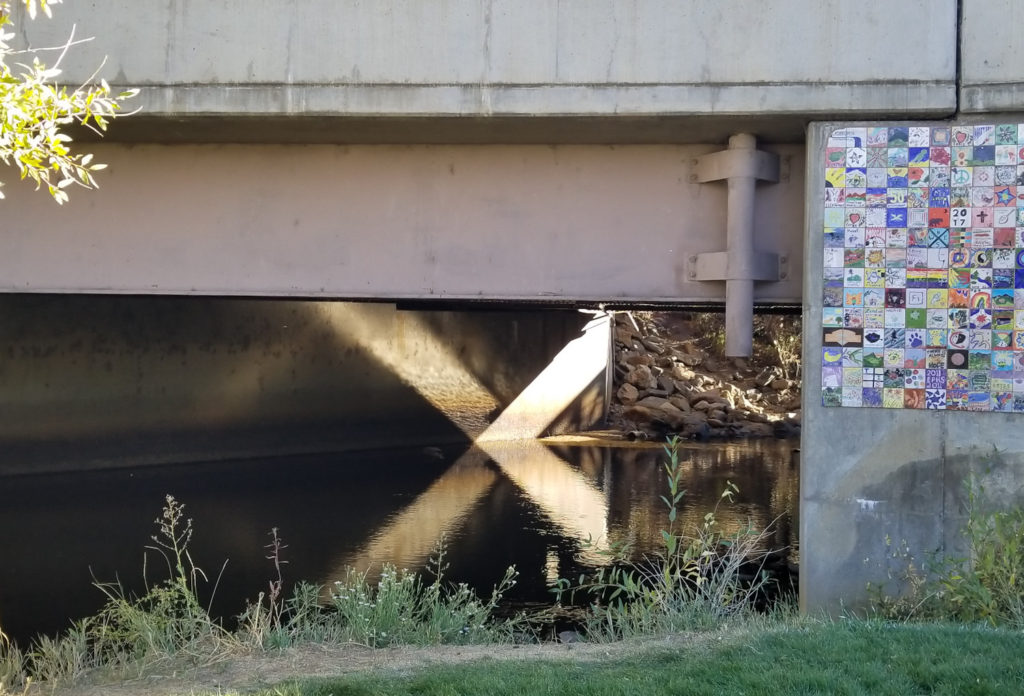 and of course throwing stones by the water is always a hit.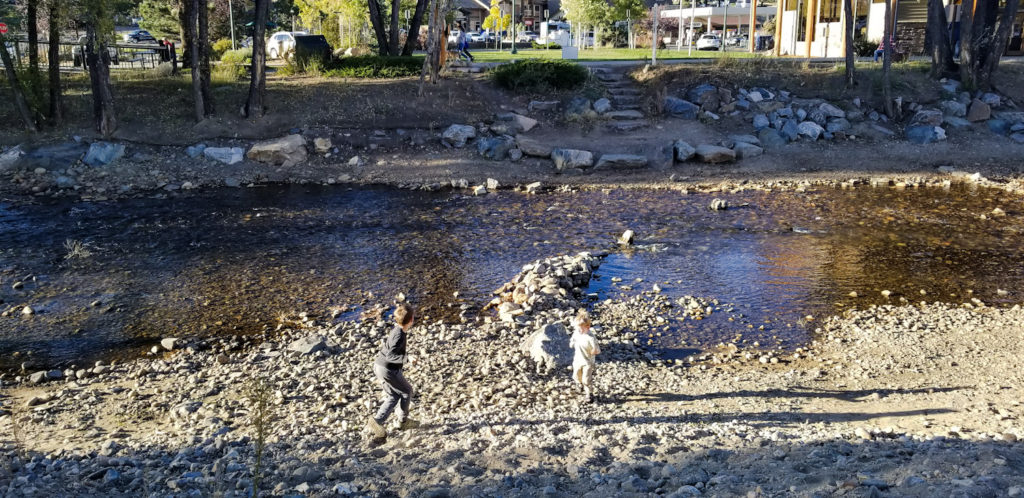 We totally enjoyed our time in Rocky Mountain National park and the town of Estes Park, and loved being stuck in a Rut.
Cheers! ( no toast again this time…too tired to drink)
Thanks for riding along!