On the 25th of June, we were fortunate to spend a glorious 5 days in Sequoia National Park.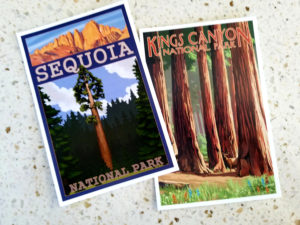 Alan made reservations well in advance, so we were able to stay at Dorst Creek Campground, in the middle of the park.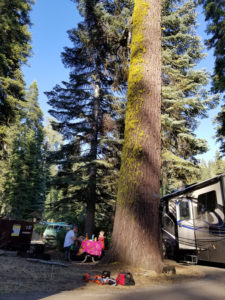 Not too shabby…
AND there were lots of super nice kids around so the boys had free reign to run around, which meant a break for us!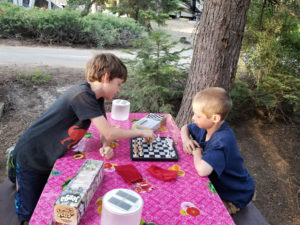 Bonus, when the kids have the same interests!
We kept telling the kids about all the "giant trees" and I don't really think they quite understood, so our first stop was to see the famous General Sheman Tree. It's the largest living tree in the world (by volume).  The top is dead, so it is not the tallest, and will not continue to grow up, but will continue to get wider adding  a layer of bark around it every year… equivalent to the size of a meduim sized tree. The tree is a whopping 4,188,783 pounds, and 25 ft. in diameter.

Alan and I visited the Sequoias for our 1 year anniversary. We drove to an amazing grove WAY off the beaten path and managed to get there in Alan's Prius (after I had to move rocks and debris from the rough roads for us to get though!) We decided to take the drive out again with the kids and since we had a Jeep now we knew it would be no problem. Unfortunately, the forest service had another idea. Due to prescribed burn areas and many dead trees needing to be cut due to drought and beetle infestation, ALL the roads to our grove were CLOSED!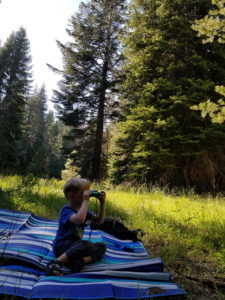 So we found a meadow to have our picnic. Alan and I were SUPER disappointed, but the kids had no idea what they were missing, and by the amount of dirt they were covered in afterwards, they were clearly having fun.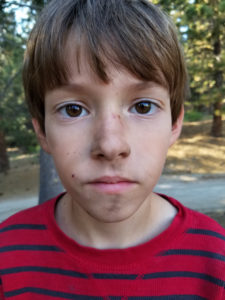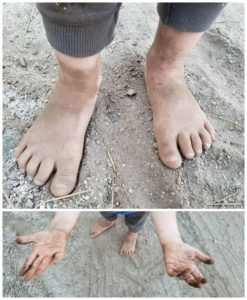 We really wanted the kids to have the remote grove experience so we decided to make the 4 mile round trip hike to the majestic Muir Grove, whose trail head started from our campground.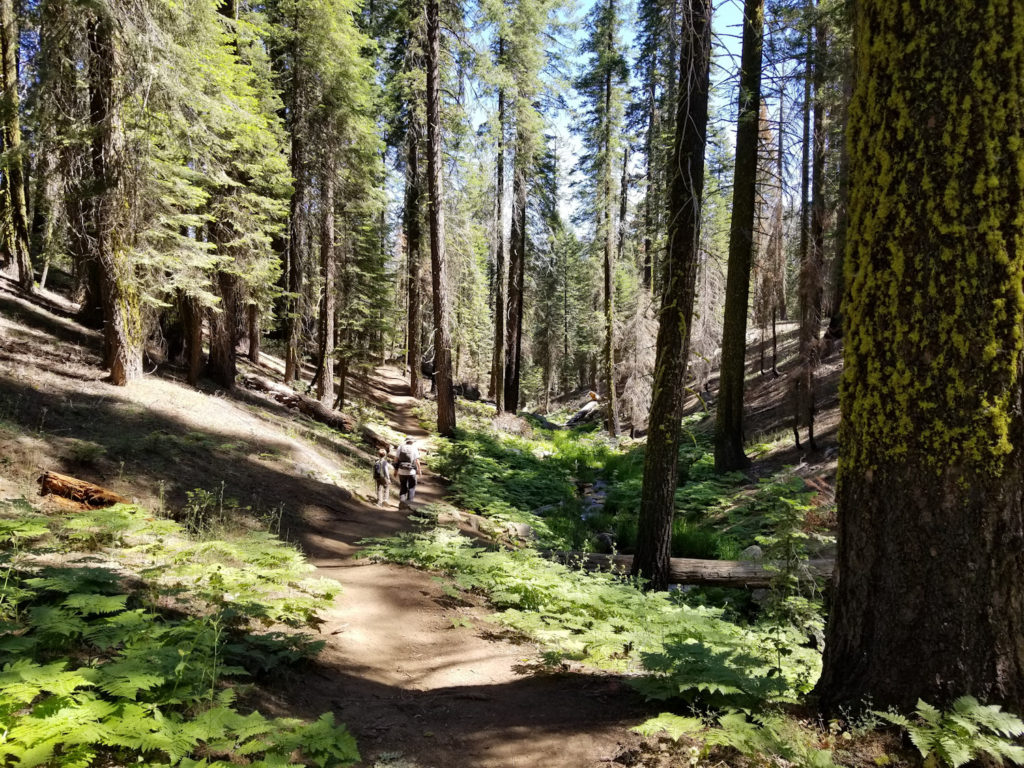 Welcome to my new happy place.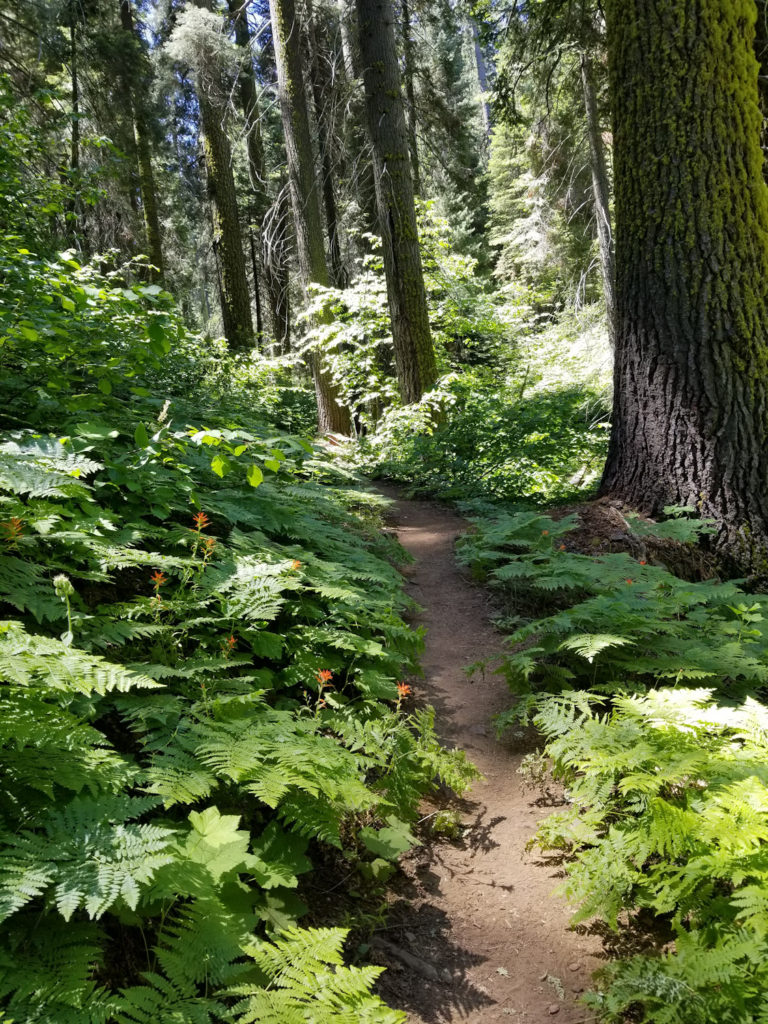 Forest decided to sleep on the way up, so I carried the almost 40 pound sack of potatoes all the way. Who needs a gym?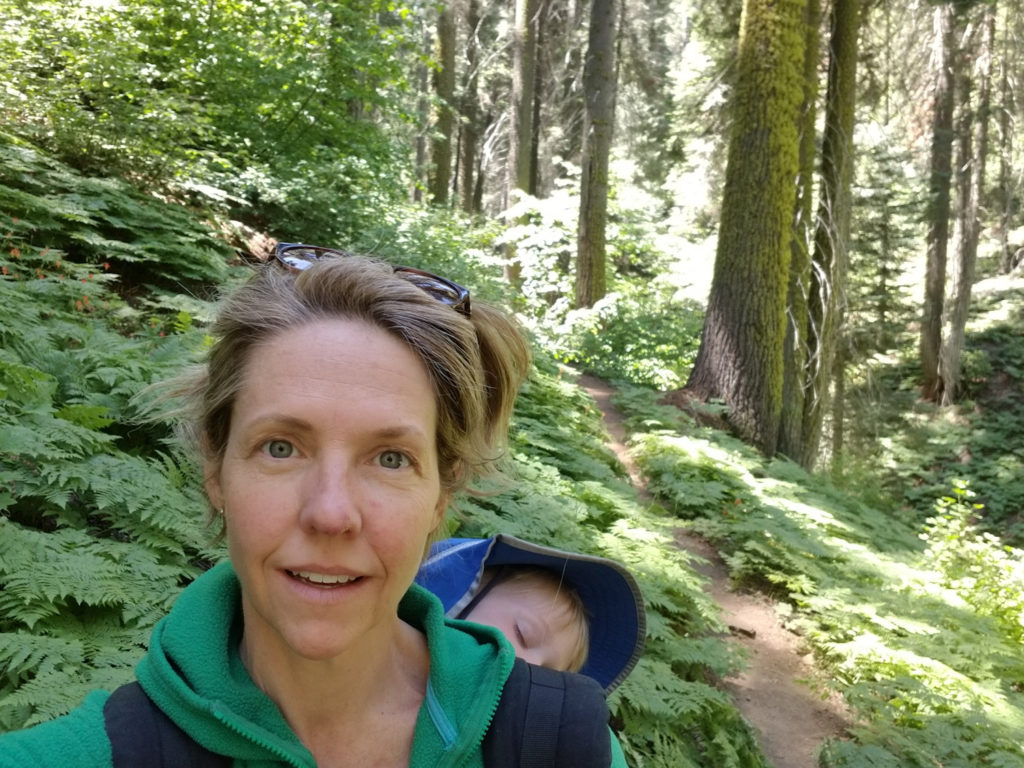 Welcome to Muir Grove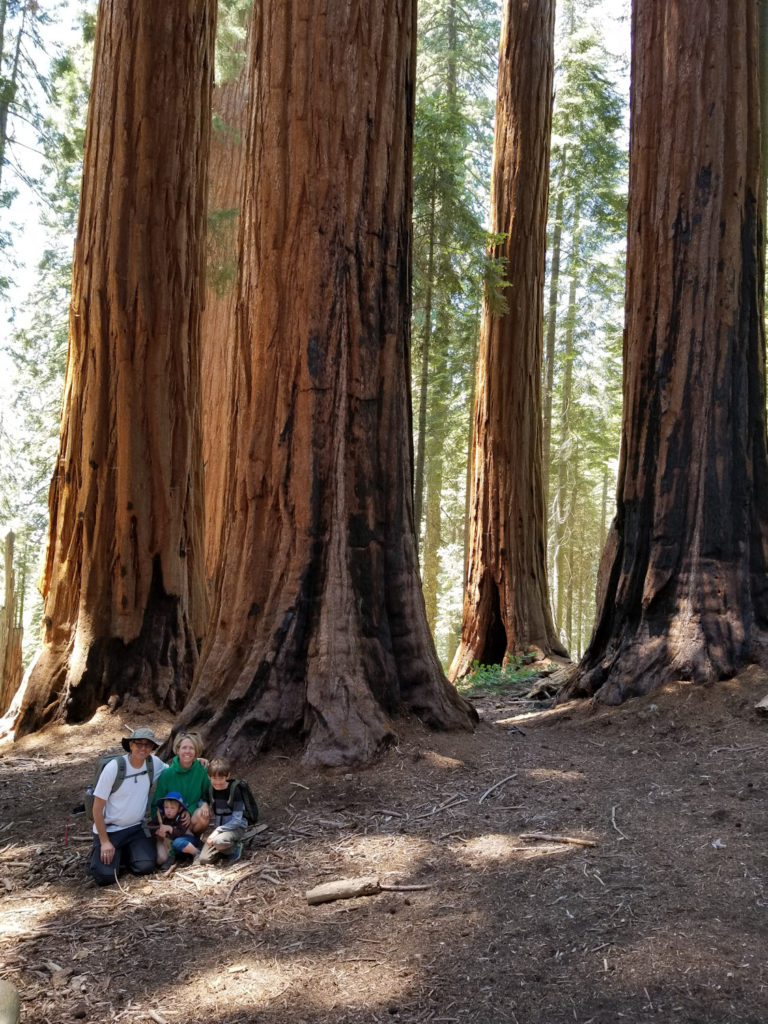 This place was amazing, and it's truly hard to capture the magnitude of these magnificent trees…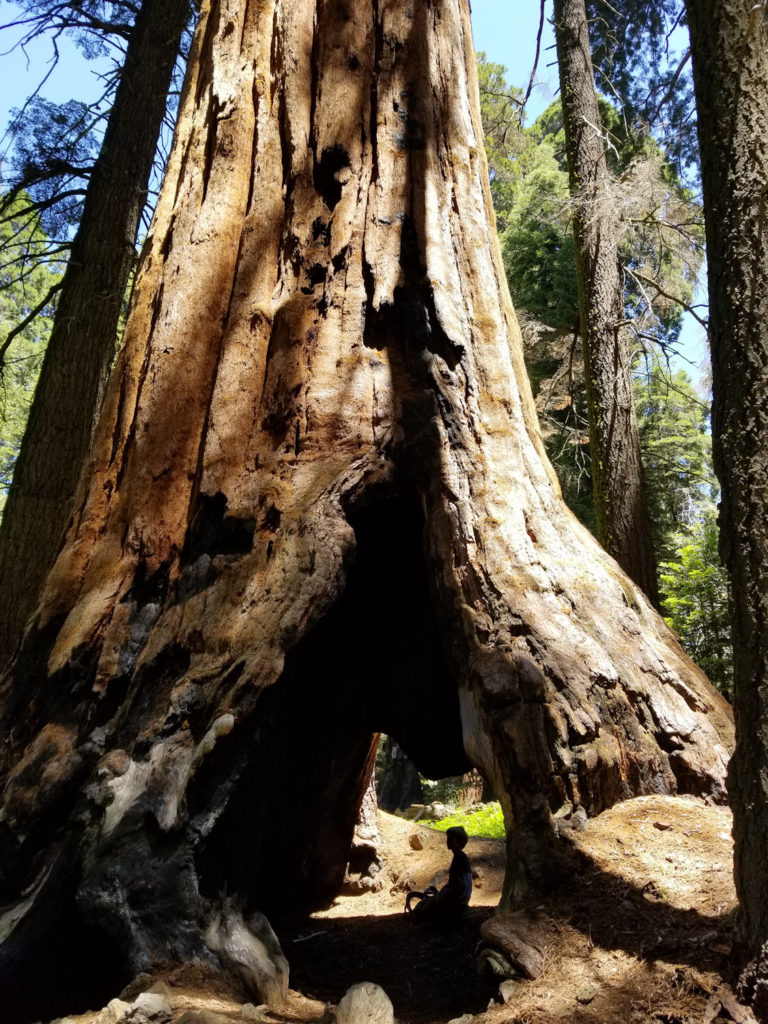 This is where Harlan wanted to have lunch. So we did…inside this beautiful giant.

Little Forest, BIG tree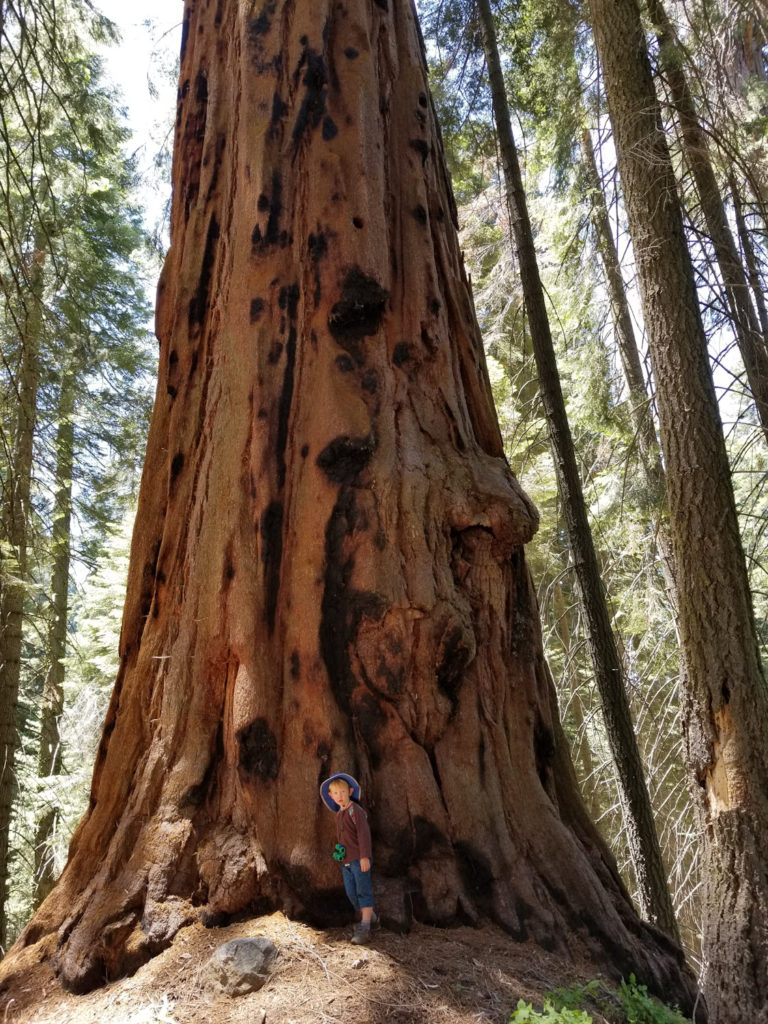 Good God they are huge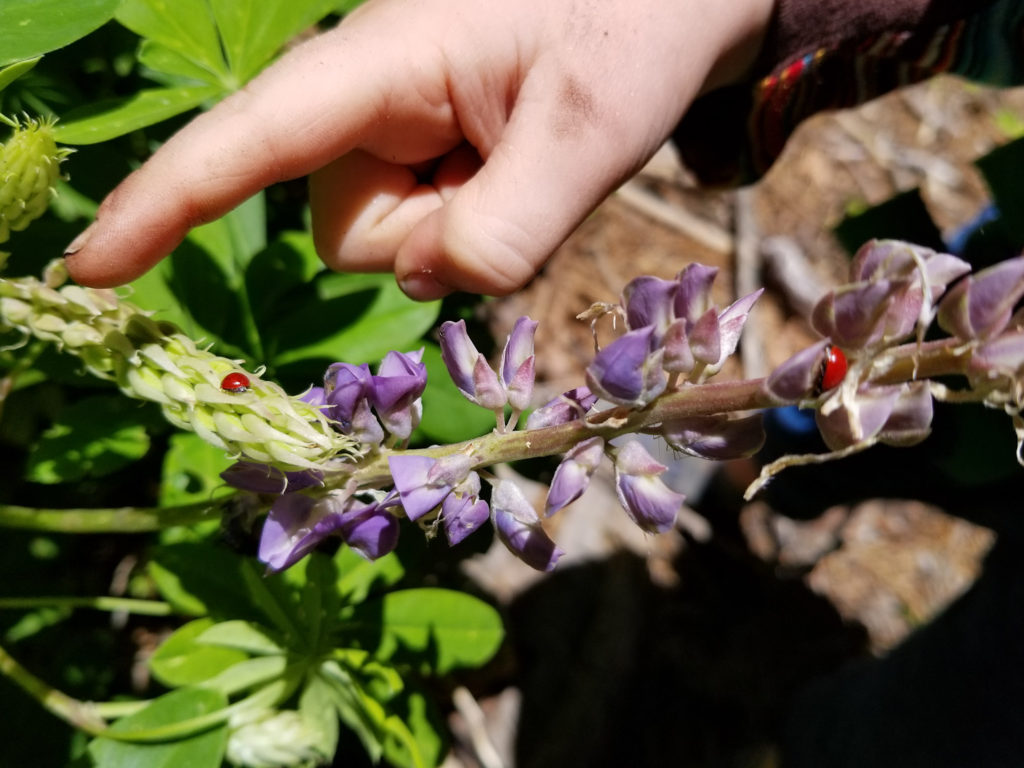 Leave it to Forest to find his "Friends" wherever he goes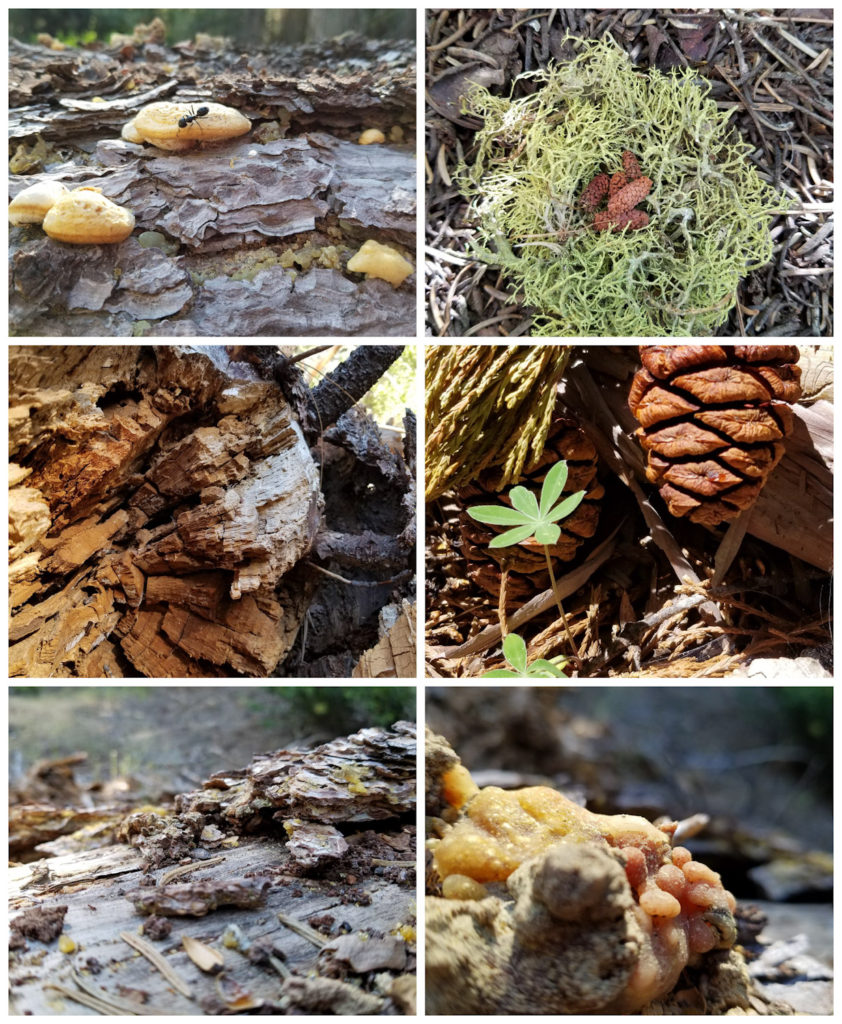 So many pretty things in this nature…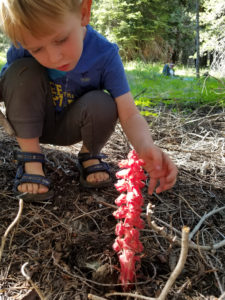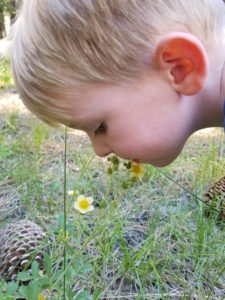 Our last day, we drove to Kings Canyon. I wasn't sure what to expect, but it was magnificent. Everyone was tired so we took a super easy stoll around Zumwalt meadow. It did NOT disappoint.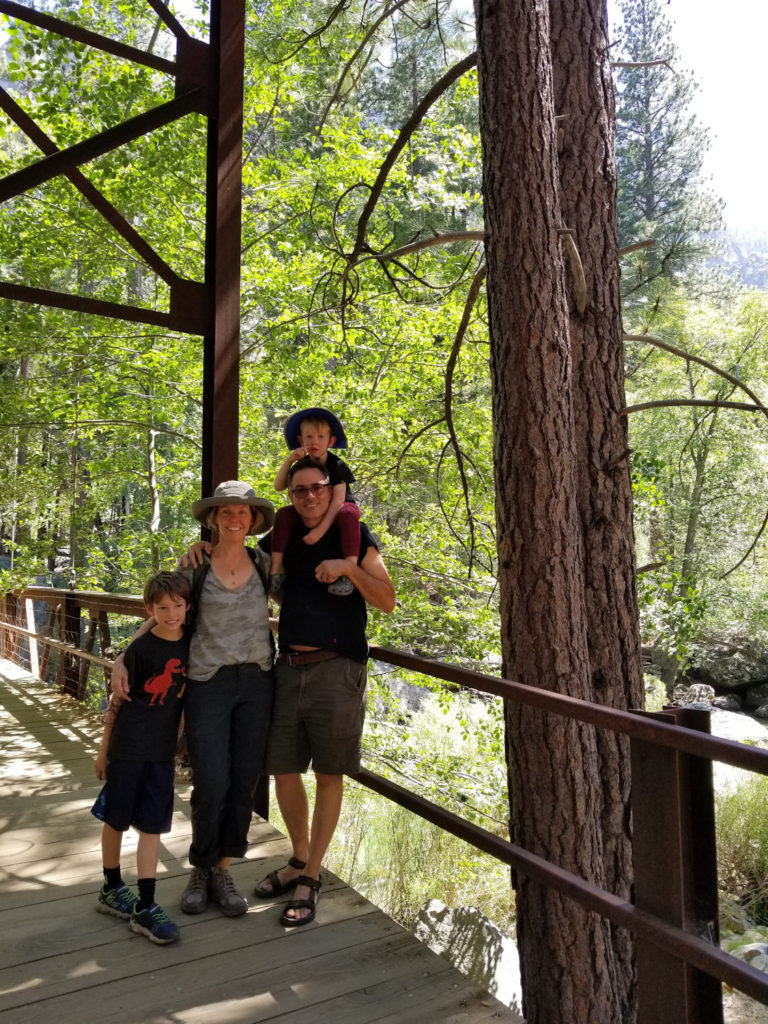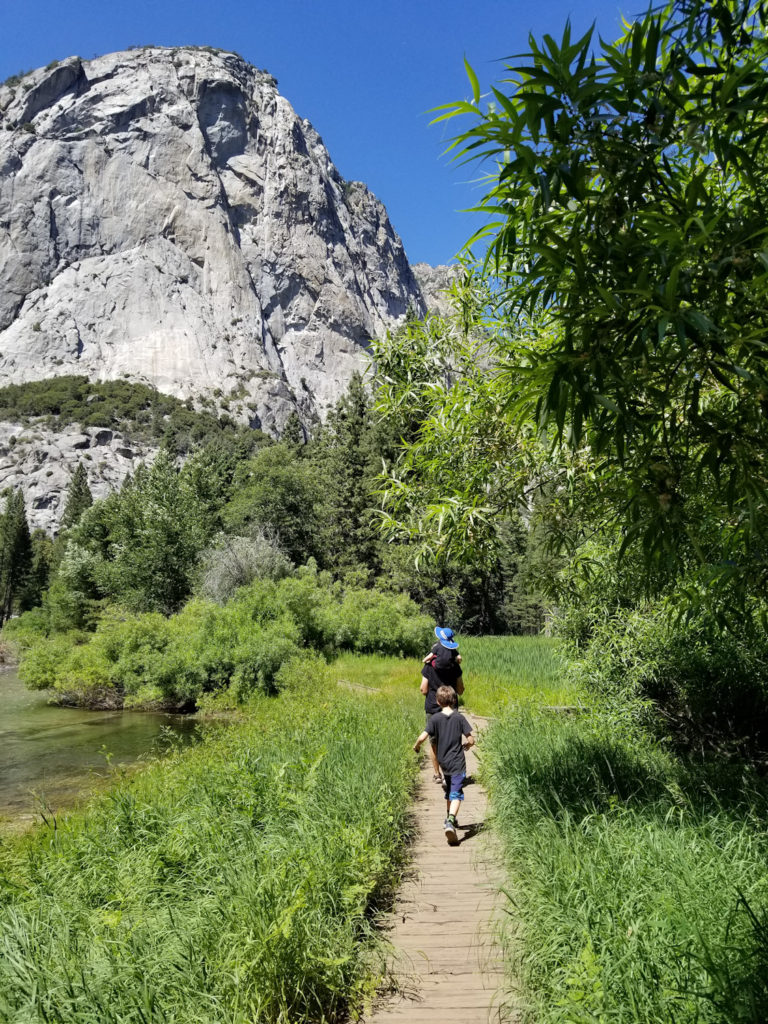 Give the boys water and some stones and all is good…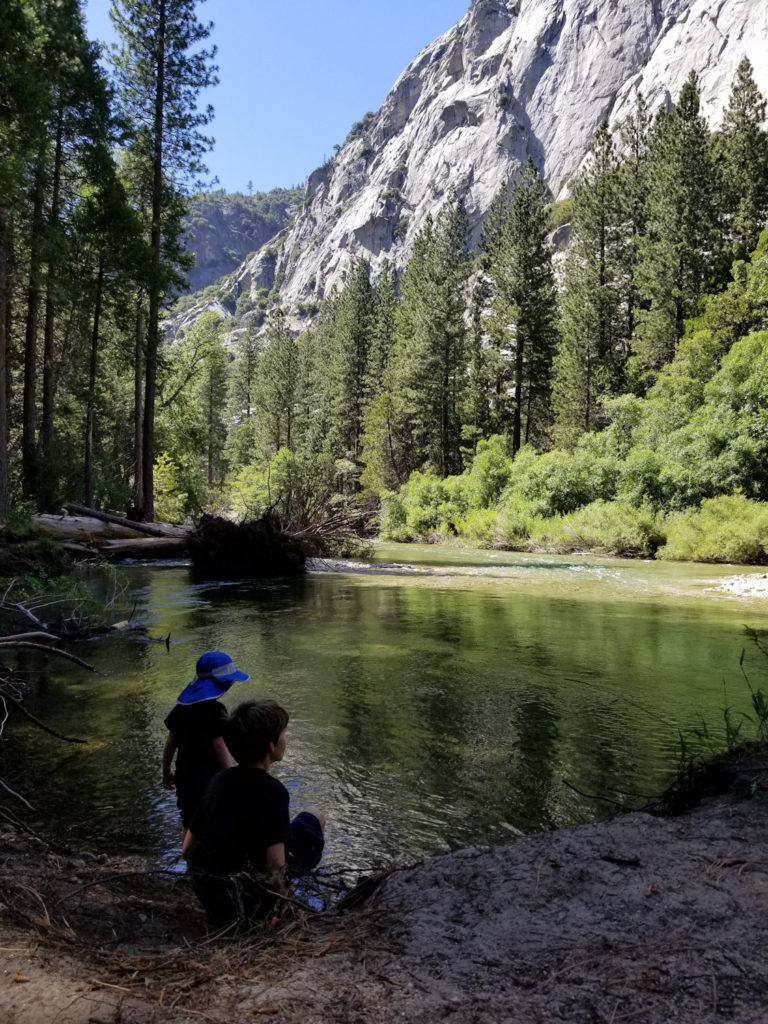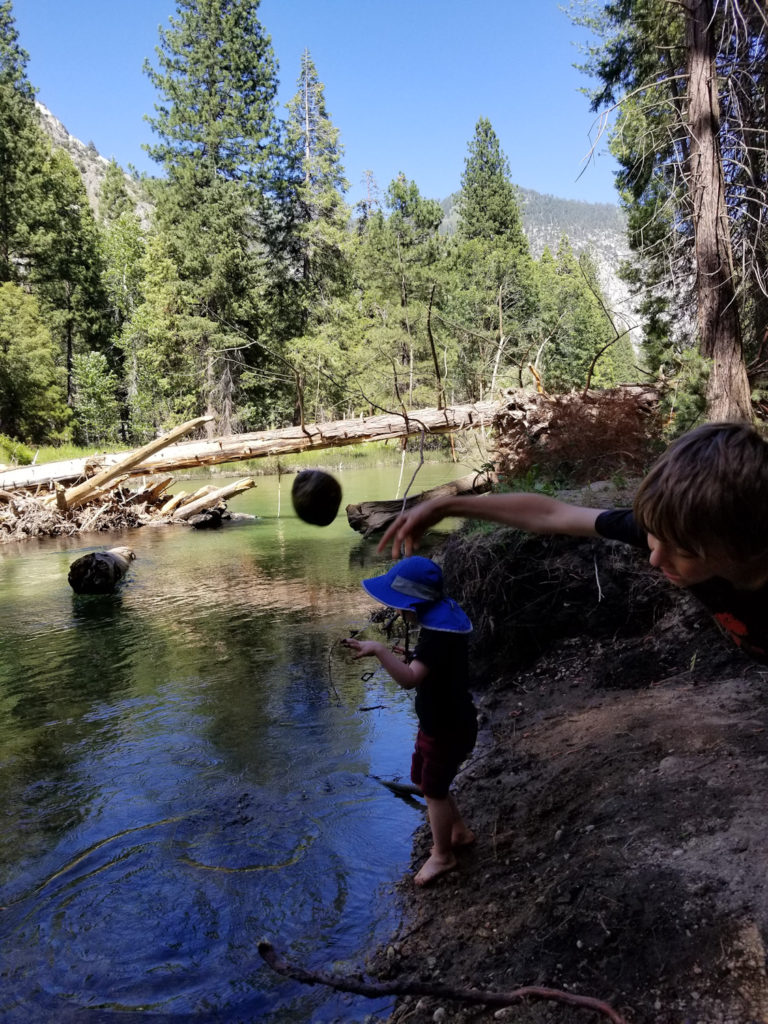 Harlan has shown that he could do this for hours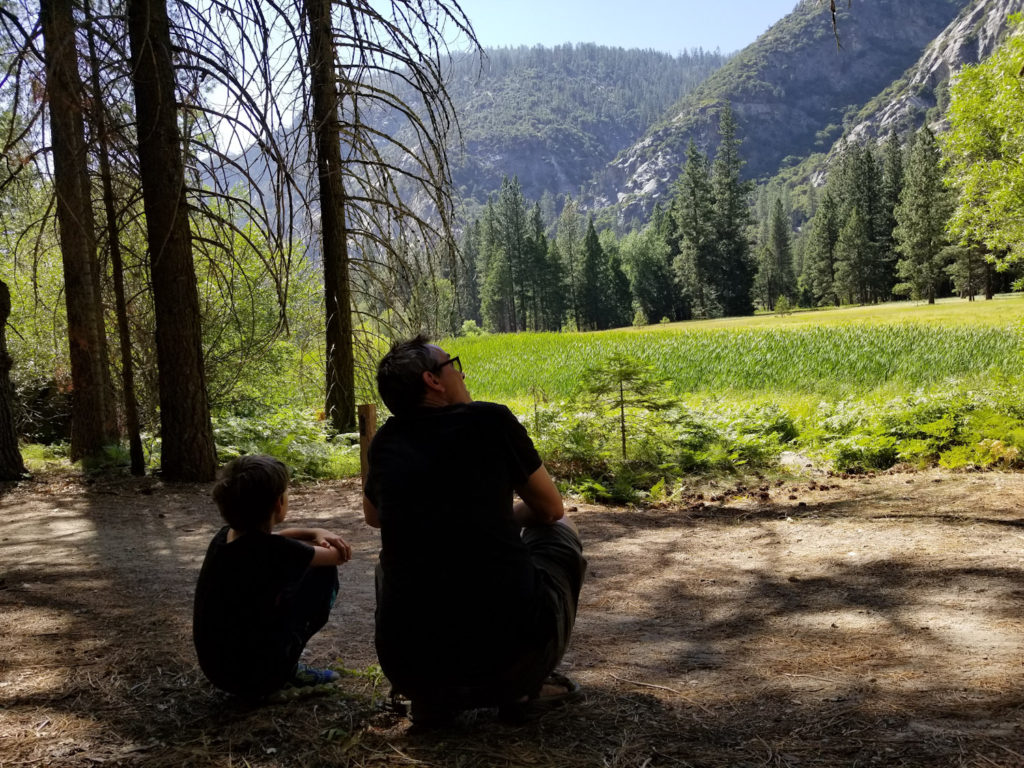 The cold water from the Kings River didn't keep the kids out of it….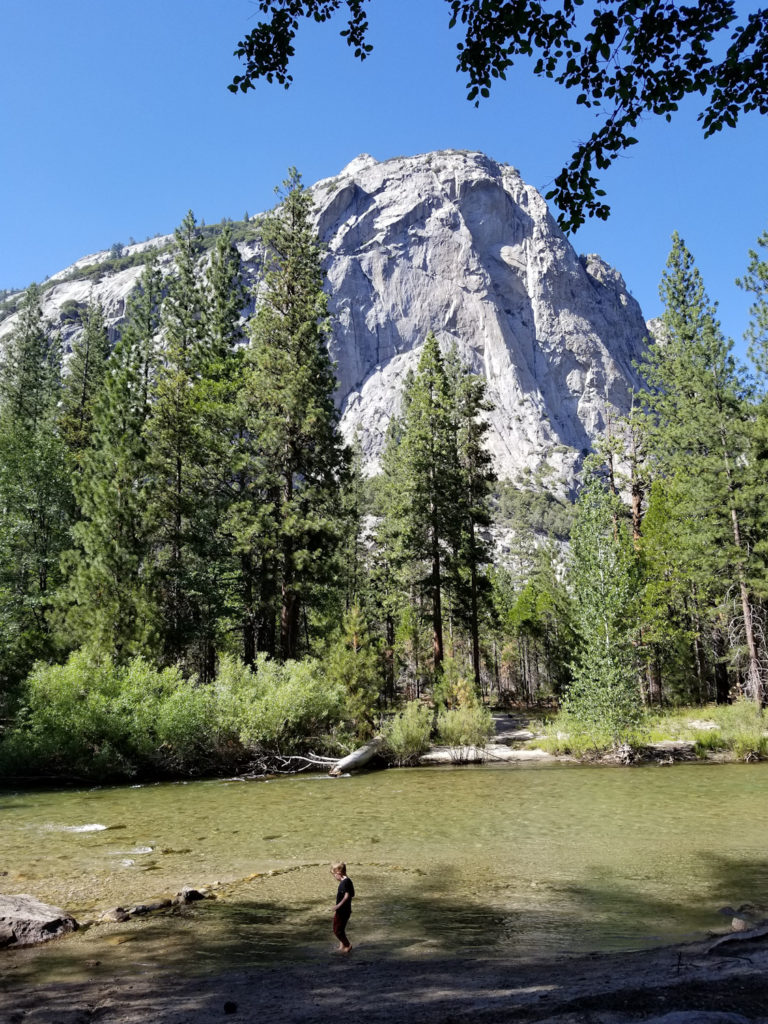 Harlan completed his Ranger Program for these parks and earned another badge!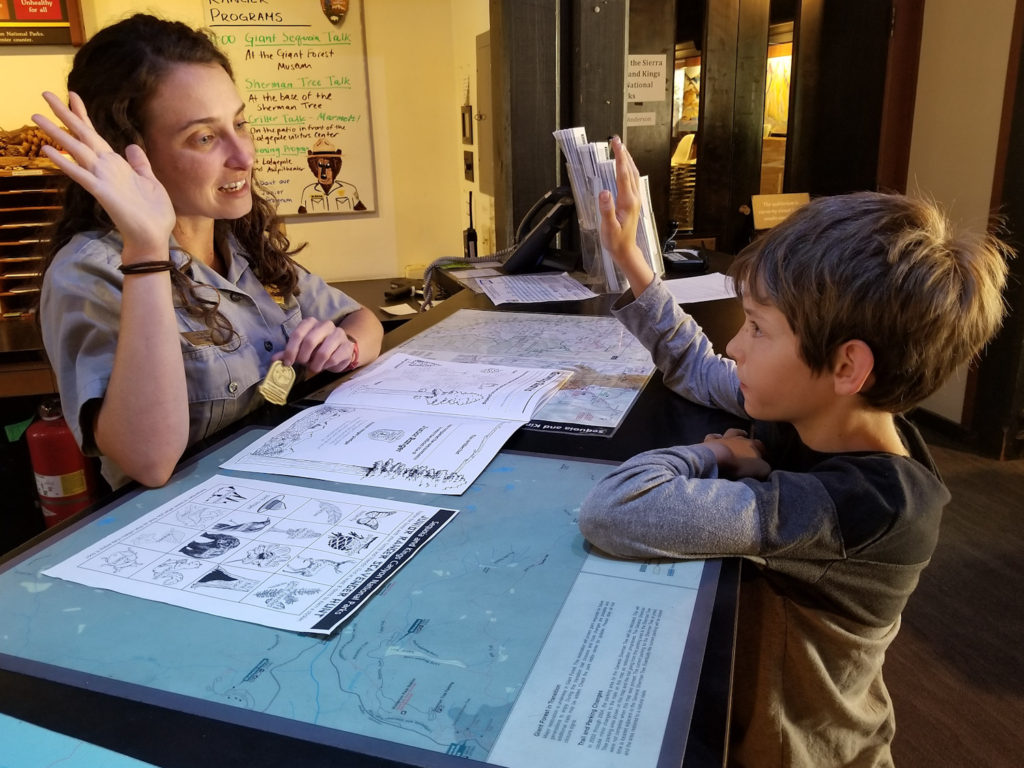 And just like that, 2 more parks done. Cheers!